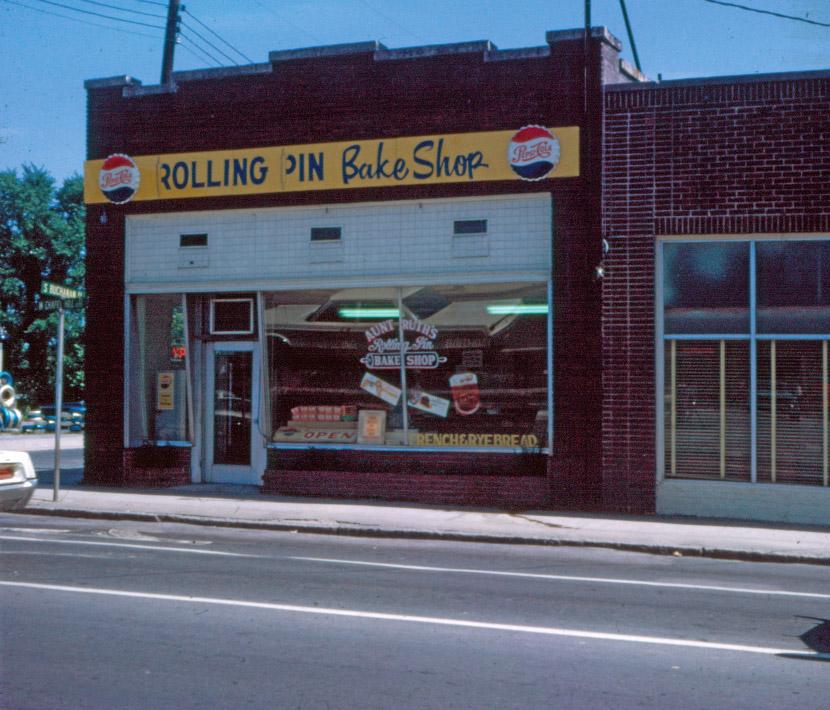 1001 West Chapel Hill - the new location of the Rolling Pin Bake Shop circa 1968 after their previous location was urban renewalized. (Photo courtesy Durham County Library)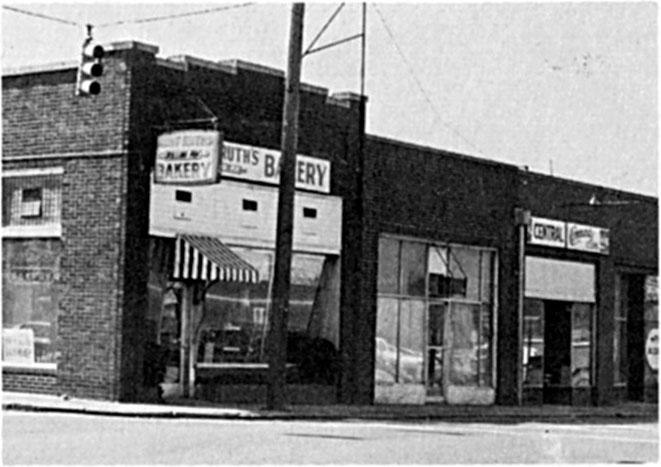 The West End looking southwest from West Chapel Hill and Buchanan, 1978 (Durham Architectural Inventory)

The primary neighborhood business district of West End at Buchanan Blvd. and West Chapel Hill St. developed early in the 20th century. Early wood-framed buildings were replaced with brick structures during the 1920s. As with other neighborhood commercial districts such as Little Five Points, Driver & Angier, and 9th street, the exodous to suburban shopping centers and the loss of population in the immediate neighborhoods caused decline. While 9th St., due to the presence of Duke, never fell as far and was able to reinvent itself in the 1980s, the decline has continued here. The opposite side of the street, which was still primarily residential into the 1950s, is dominated by parking frontage. One neighborhood activist told me that the district provides few services that the residents need and had 'too many storefront churches.'

The Durham Food Co-Op is somewhat of an anomaly here - they've recently had some change in management which seems to be a positive direction. It seems like they could be a central place for the community, a la Weaver Street in Carrboro. But Carrboro, this ain't.

My feeling is that revitalizing our neighborhood commericial districts is essential; for those who support tight-knit, walkable communities, they provide the nexus at the center of those communities. While in-the-loop downtown can be that as well, it isn't convenient or realistic for people in the West End to walk to there in order to get neighborhood services.




The West End looking southwest from West Chapel Hill and Buchanan, 2006 (G. Kueber)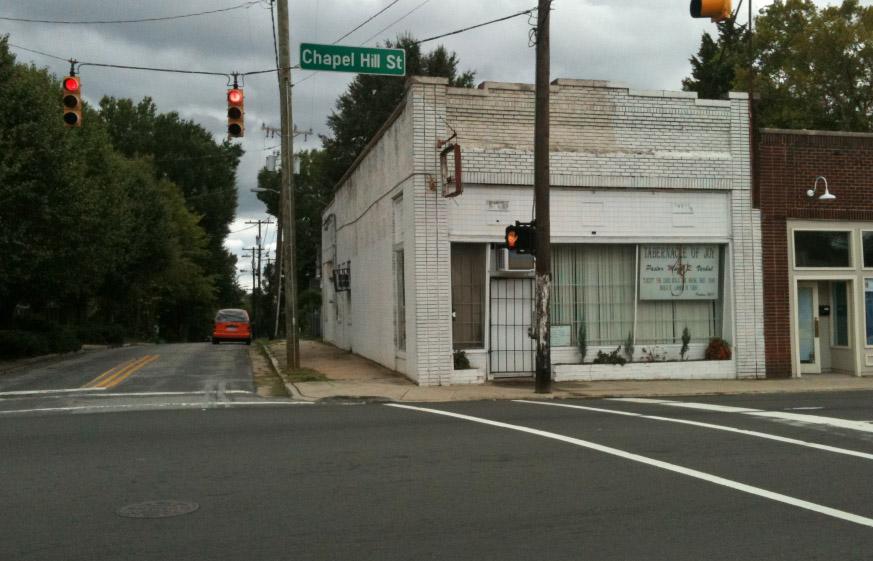 09.25.11 (G. Kueber)