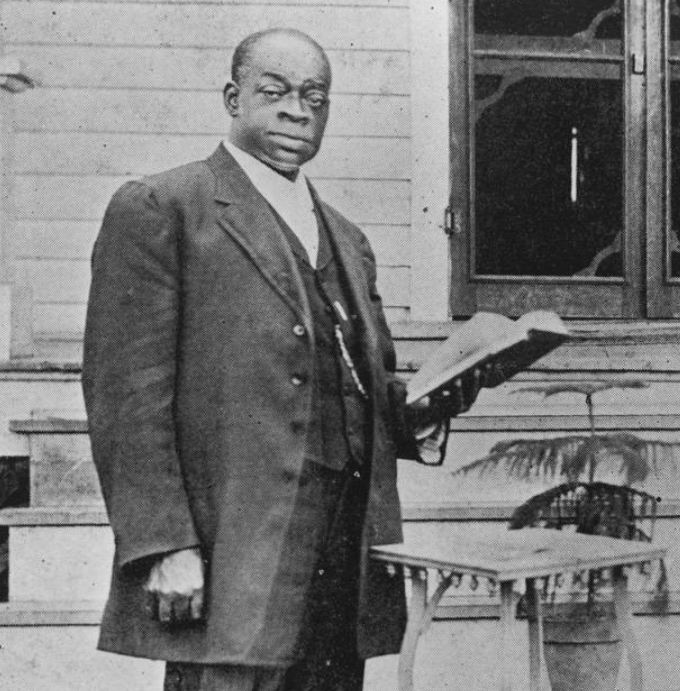 (Photo courtesy of NCCU Digital Collection)
Born into slavery in Raleigh, North Carolina, Shepard earned a degree in theology from Shaw University.  Rev. Shepard married Harriet Whitted, and the two had twelve children, including North Carolina Central University founder Dr. James E. Shepard and Lincoln Hospital physician Dr. Charles H. Shepard.  He moved to Durham to become pastor of White Rock Baptist Church in 1901, a position he held until his death.
Rev. Shepard was buried in Geer Cemetery.
A digital copy of a 1912 biographical tribute to his life and work is available online at archive.org.