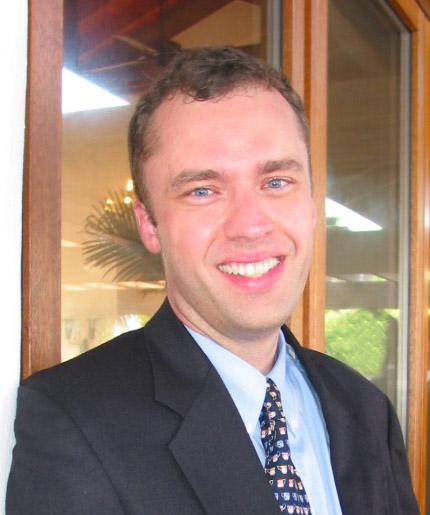 Dr. Gary Kueber was born in New Orleans, LA. He grew up in the city and came to Durham in 1988 to attend Duke University, where he majored in Zoology and English. He returned to New Orleans for 4 years to complete medical school at LSU, whereupon he returned to Durham, NC to pursue residency in Internal Medicine at UNC Hospitals. He began renovating 507 Yancey Street in 1997 during his residency.
Kueber practiced primary care in Durham at Research Triangle Occupational Health services beginning in 2000 with Dr. Stuart Manning. After 4 years in private practice, he left medicine and returned to school, completing a second residency in Preventive Medicine, a masters degree in public health (MPH) and a masters degree in urban planning (MRP.) He worked with Natural Learning Initiative at NC State to complete research on the interaction between urban environments and childrens' physical activity levels.
In July 2006, Kueber began writing the Endangered Durham blog.
In October 2007, he was hired by Scientific Properties to do development management, including sustainability/LEED work, neighborhood revitalization and other special projects. In April 2010, he became CEO of the company.
In November 2011, Kueber launched Open Durham (this website,) as a replacement / successor for Endangered Durham. In 2016, he donated the entire site to Preservation Durham.
Kueber has won numerous awards for his preservation work, including 4 Pyne Awards, 2 Neighborhood Conservation Awards, and 1 Advocacy Award from Preservation Durham, 2 awards from Preservation North Carolina, 2 awards from the Interneighborhood Council, as well as a Triangle Citizen Award from the Independent and Tarheel of the Week award from the News and Observer.
LinkedIn Profile: Click Here