35.980634899748, -78.874299023835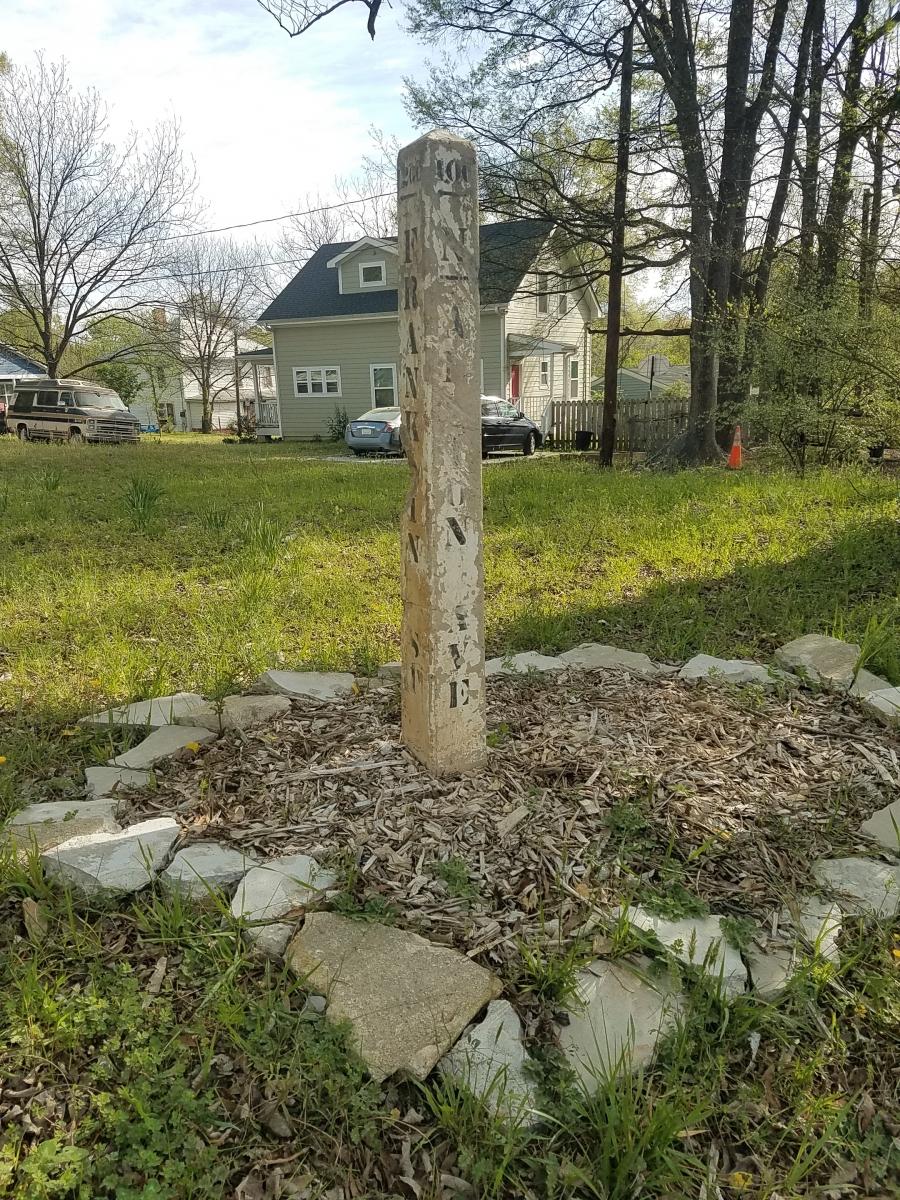 03.30.2020, N. Levy  
There aren't very many of these formerly ubiquitous concrete street markers still around town - probably the best known is this one near where the freeway carved up West End, while there's apparently a remarkable collection of them creatively repurposed for fencing on this farm.
The one shown here, however, may have the dubious distinction of being the city's only remaining marker standing in the wrong place.  You can still make out the street names for its intended location - the corner of Franklin Street and North Alston Avenue, an intersection in the Golden Belt area.  Somehow, seemingly years after it was dislodged from that location, this marker recently reappeared here on the north side of Angier, in the short block between Owen and Bruce.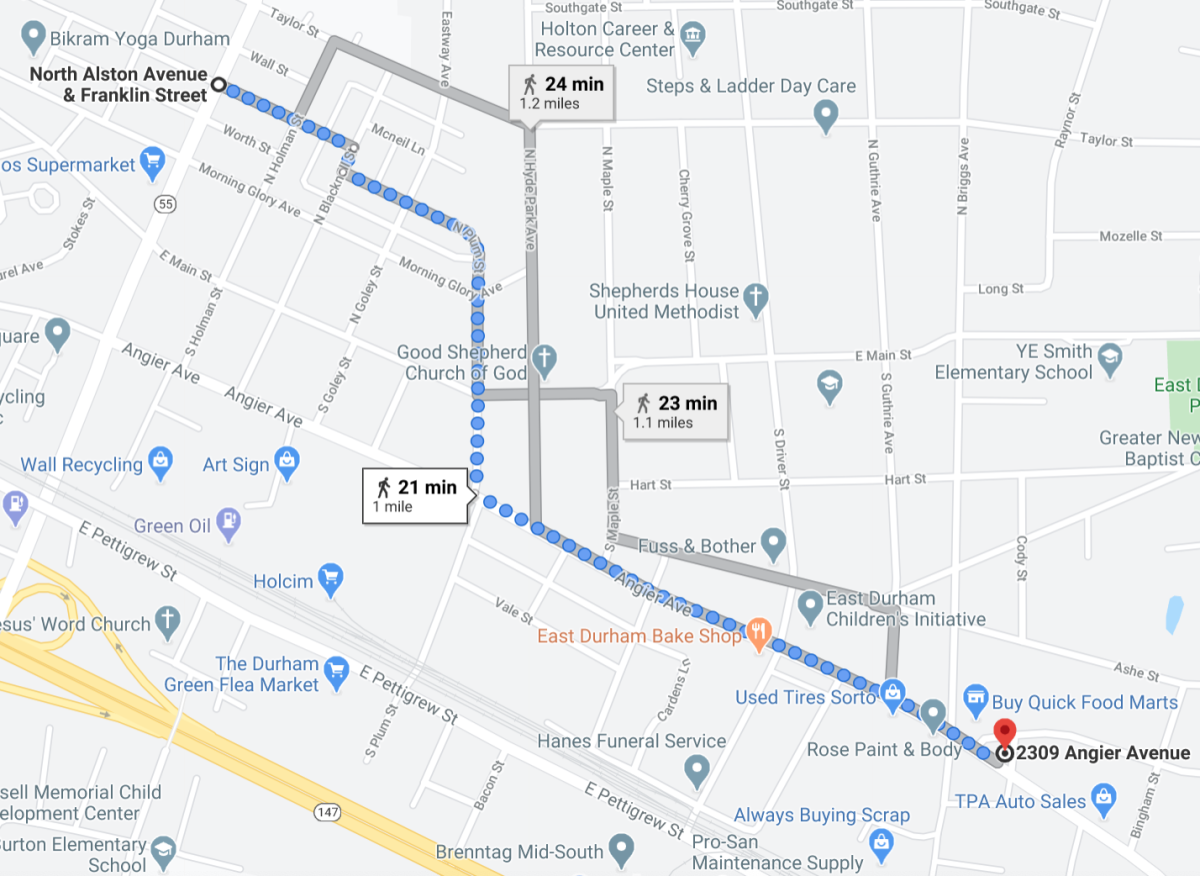 Screenshot from Google Maps showing the distance of the marker's mysterious move.
Looking at both locations on the Streetview timeline suggests the misplaced obelisk was established in its new home sometime between April 2017 and June 2019.  At no point going back to 2007 was it clearly visible at the original spot.
Does anybody know the details of this unusual story?
This marker was the subject of a What's It Wednesday?! post on Open Durham's social media accounts (Facebook and Instagram), the week of August 5, 2020.  Follow us and stay tuned for more finds!