This monument to three men was built in Maplewood Cemetery in 1902.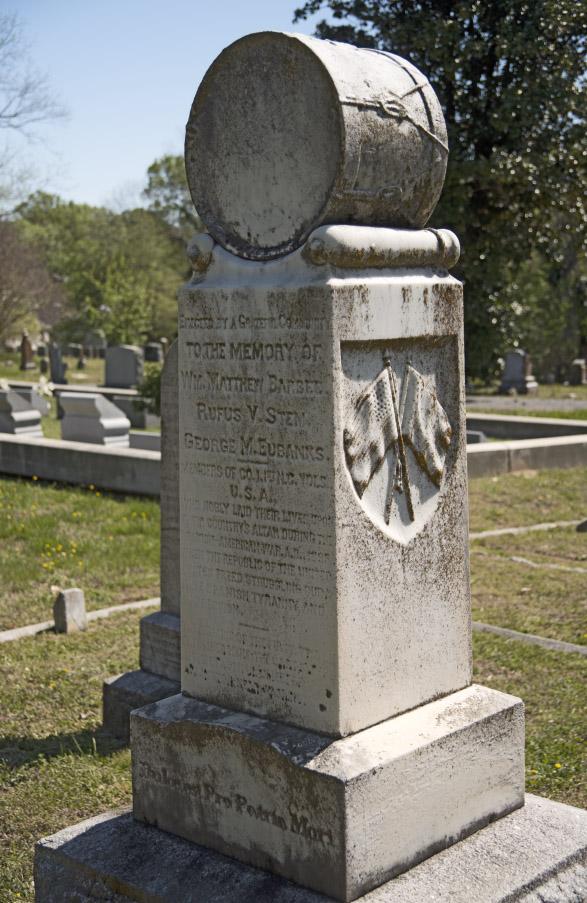 04.23.14 (G. Kueber)
Text Reads:
"Erected by a Grateful Community
TO THE MEMORY OF
Wm. Matthew Barbee
Rufus V. Stem
George M. Eubanks.
Members of Co. I. 1st NC Vols. USA
Who Nobly Laid Their Lives Upon Their Country's Altar During the Spanish-American War AD 1898
When The Republic of the United States Freed Struggling Cuba from Spanish Tyranny and Oppression."
_
The Remains of the First Two Lie Entombed Here. The Last (text unclear?) In the Beautiful (?) Cemetery Arlington (near?) Washington, DC"