35.959078769114, -78.912347784034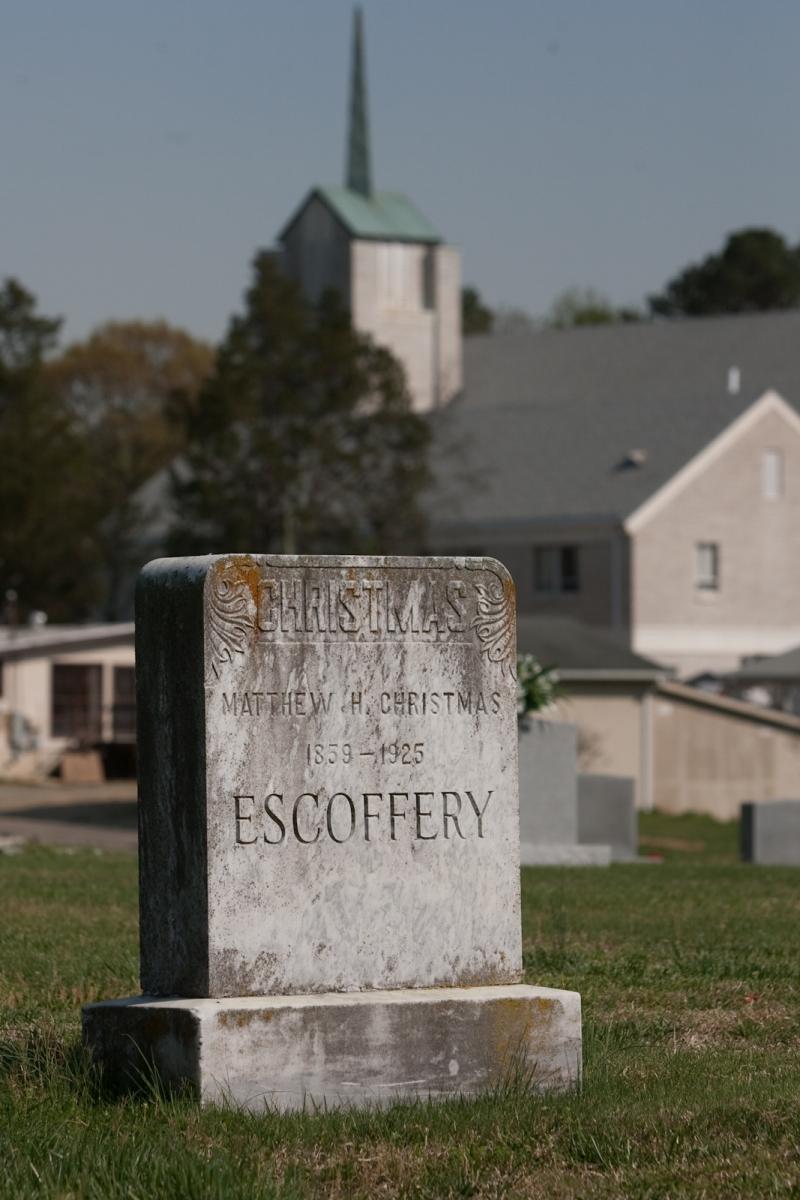 04.05.2010, Grave of Matthew Christmas, likely relocated to Beechwood, with the later-relocated White Rock Baptist Church in the background (Photo credit: Nephets - online at commons.wikimedia.org).
For more than 50 years after Durham was founded, the city provided no public cemetery for its African American residents.  Maplewood Cemetery - created in 1872 in one of the first major acts of the municipal government - was restricted to burials of white citizens.
Durham's growing black community made its own arrangements, acquiring land then outside city limits to the northeast to create Geer Cemetery in 1877.
Despite recurring appeals for a more accessible, public burial ground, land for this 'separate but equal' facility was only purchased in late 1926, and it appears to have taken roughly two years of preparation before the first burials here in late 1928.
In the ninety-plus years since, it has provided a final resting place for over 10,000 people, including many of Durham's most prominent African American figures - including John Merrick, C.C. Spaulding, James E. Shepard, and others.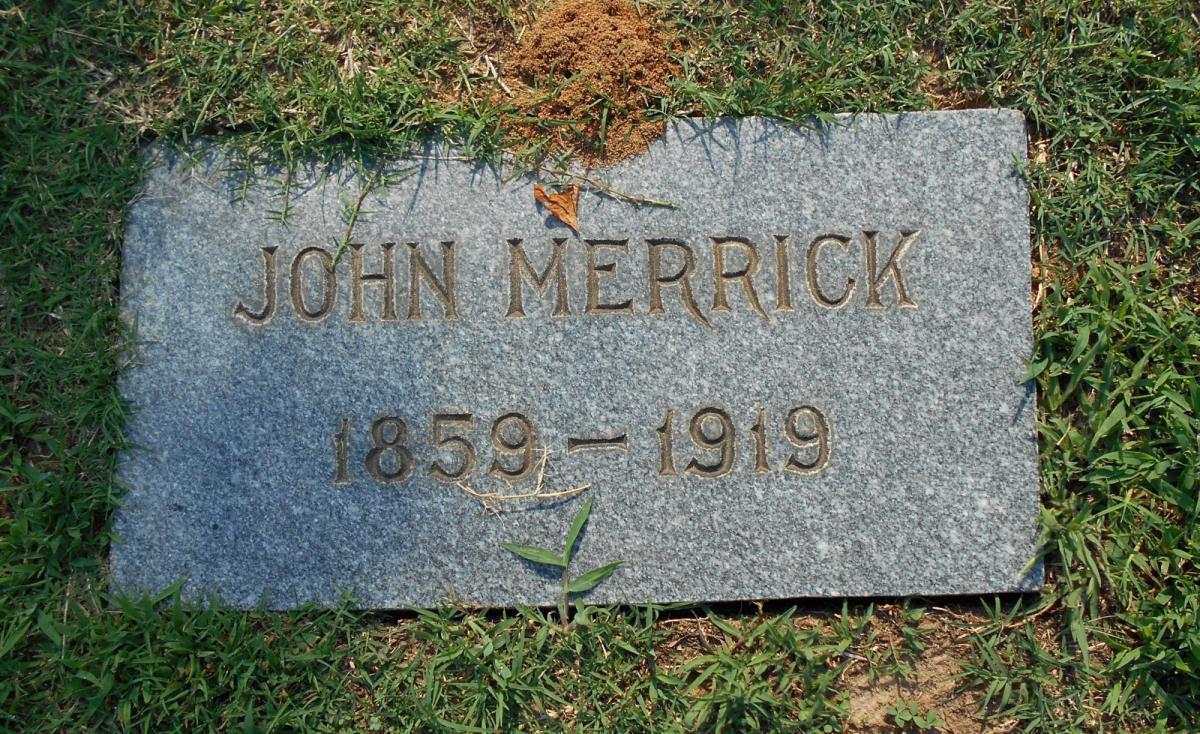 Marker for NC Mutual co-founder John Merrick (posted by DLHamm to findagrave.com) - one of several to be reburied in Beechwood once the cemetery opened in the latter 1920s.
Below is a map of the layout of Beechwood's sections - for more information on those buried here visit this page on Cemetery Census.