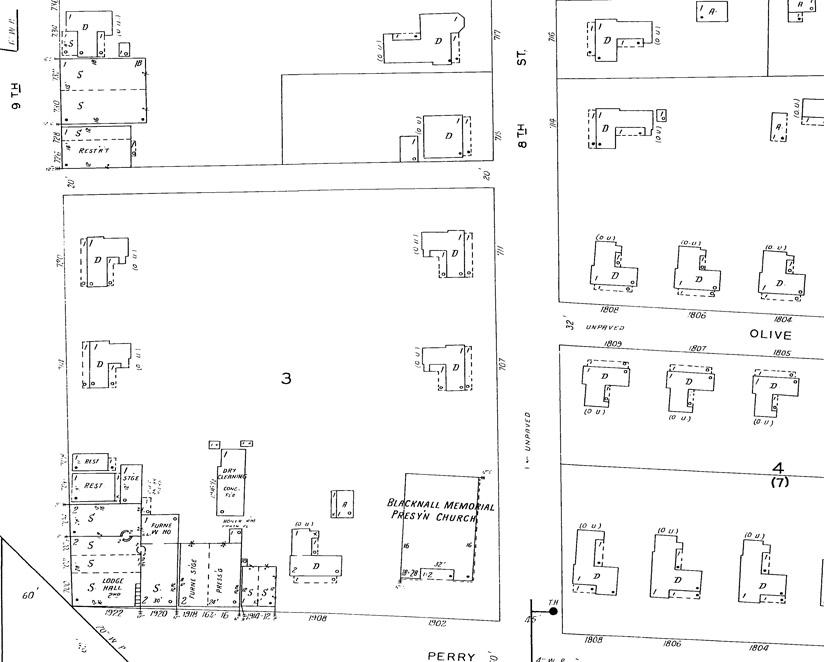 Sanborn map of Ninth St., 1937

716 Ninth Street was initially part of the Erwin Mills mill village, part of the housing built to the east of the mill extending east to Broad Street. A mill house (720 Ninth St.) stood on the later site of the commercial building.

By the late 1940s, the two mill houses at 714 and 720 Ninth St. had been demolished. Cheek's Dry Cleaners had been built at the corner of the alleyway and Ninth St., but the remainder of the land associated with the two houses remained vacant.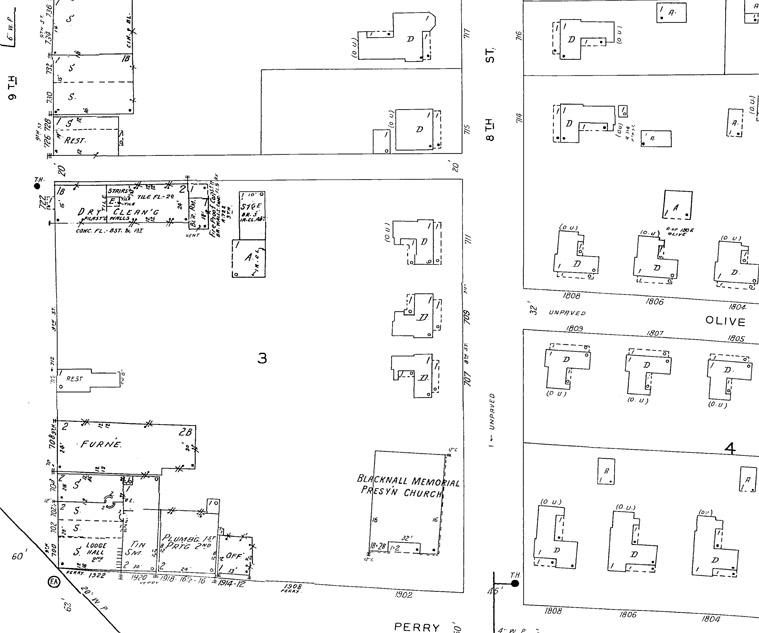 Sanborn Map, 1950, showing Cheek's Dry Cleaners and vacant land between it and O'Briant's restaurant.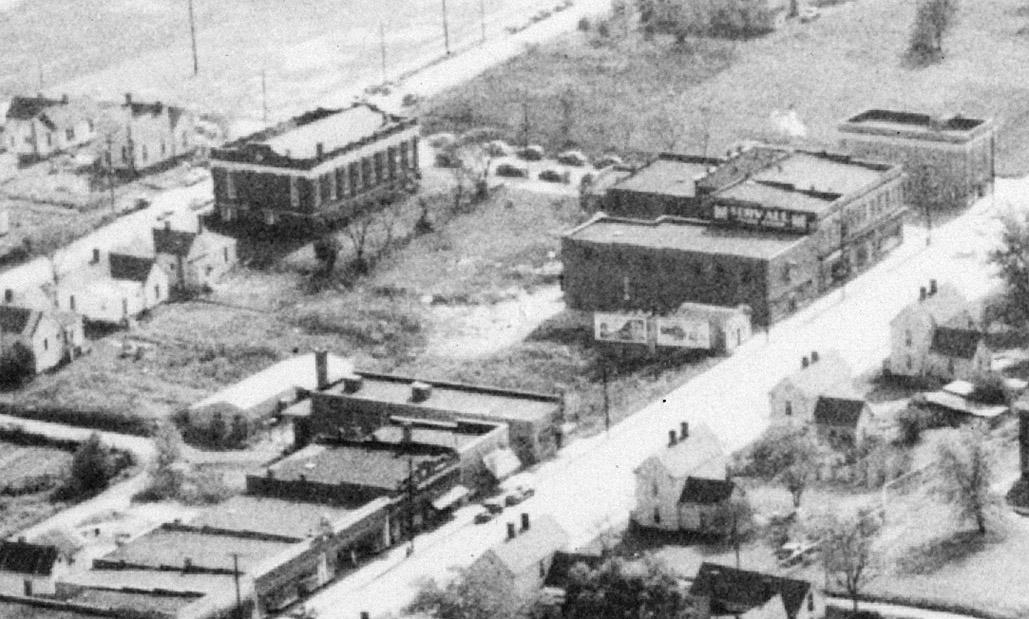 Looking southeast, 1950. A vacant lot is visible to the south of Cheek's Dry Cleaners (With billboards facing north, just to the north of O'Briant's)
(Courtesy The Herald-Sun Newspaper)

716 Ninth St. appears to have been built between 1965 and 1968, initially housing the "Keypunch Institute of Durham" and "Public Finance Corp No. 1." I don't know that I've ever found two business names that were both so very odd and boring-sounding at the same time.

By 1975, the building housed Carolina Copy Center and Office Supply, which remained at the location into the 1990s.

Someone else can probably recount better than me the various businesses that have been here since the mid 1990s. Blue Corn opened here sometime in the late 1990s, I think. They've since taken over the former bookstore space. I can't remember whether the northernmost bay is where High Strung, and before that, the last incarnation of Poindexter's was - ?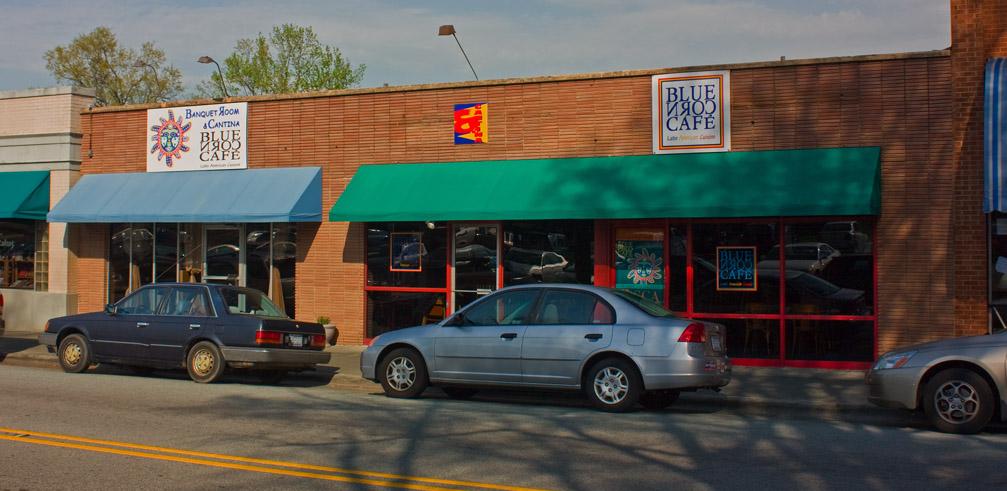 716 Ninth St., 04.05.09

Find this spot on a Google Map.


36.008442,-78.921955