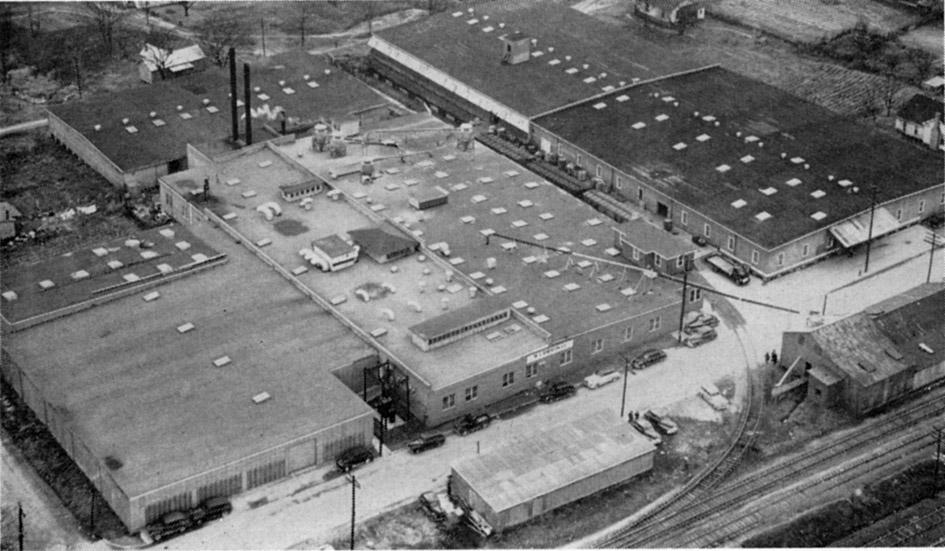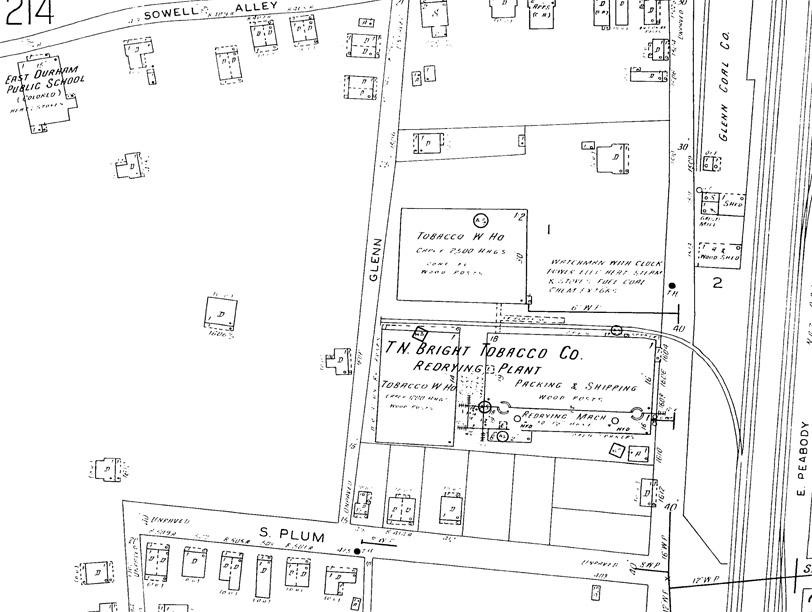 1937 Sanborn Map
(Copyright Sanborn Map Company)

The Bright Tobacco Company - a redrying/wholesale company (much like the Venable Tobacco Company) appears to have been established in the 1600 block of East Pettgrew Street by the late 1920s/early 1930s.

In 1935, the company became the WL Robinson Tobacco Company, which also dried, pressed, stored, and sold tobacco to manufacturers. By 1951 they were "one of the top ten employers of labor in Durham and also one of the larger tobacco buyers in this section." Much like the Venable Tobacco Company, WL Robinson would redry, process/press, and store tobacco in hogsheads for sale to end manufacturers. In 1951, their warehouses had a "capacity of about 10,000 hogsheads" and their payroll "between 5 and 6 million dollars a year."

Robinson evidently started work with the American Tobacco Company before striking out on his own. He lived on Chelsea Circle in Hope Valley during the 1950s.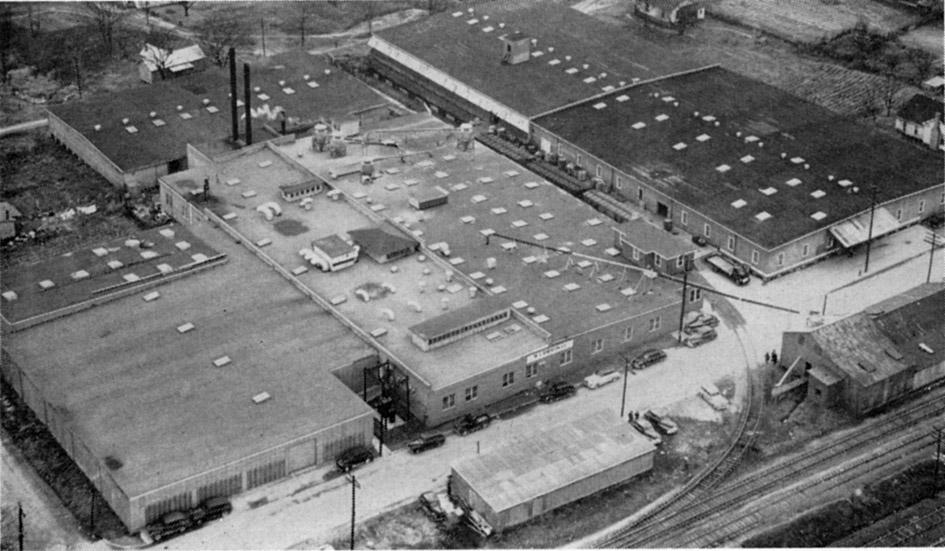 WL Robinson Company, 1951
(From "Durham and Her People")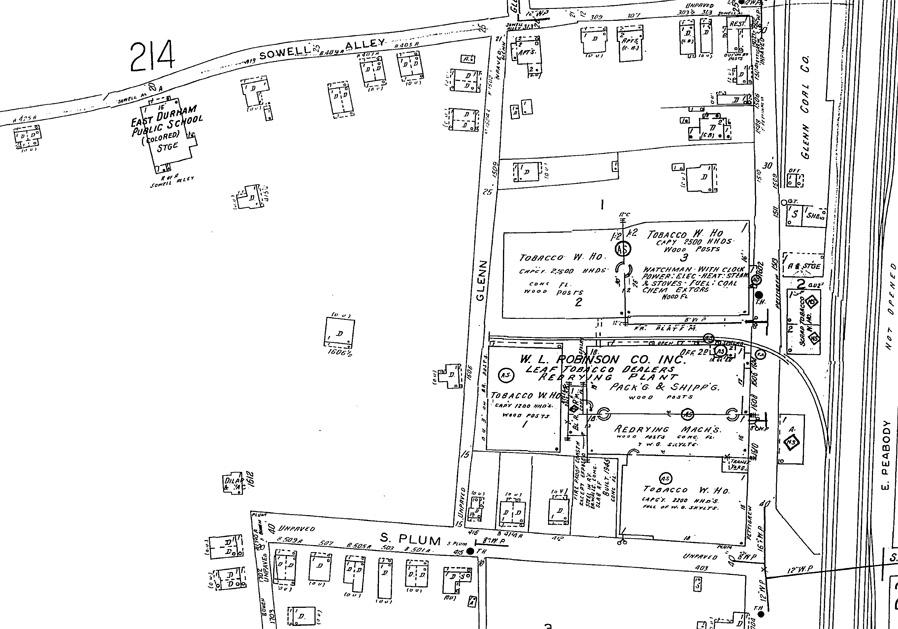 1950 Sanborn map
(Copyright Sanborn Map Company)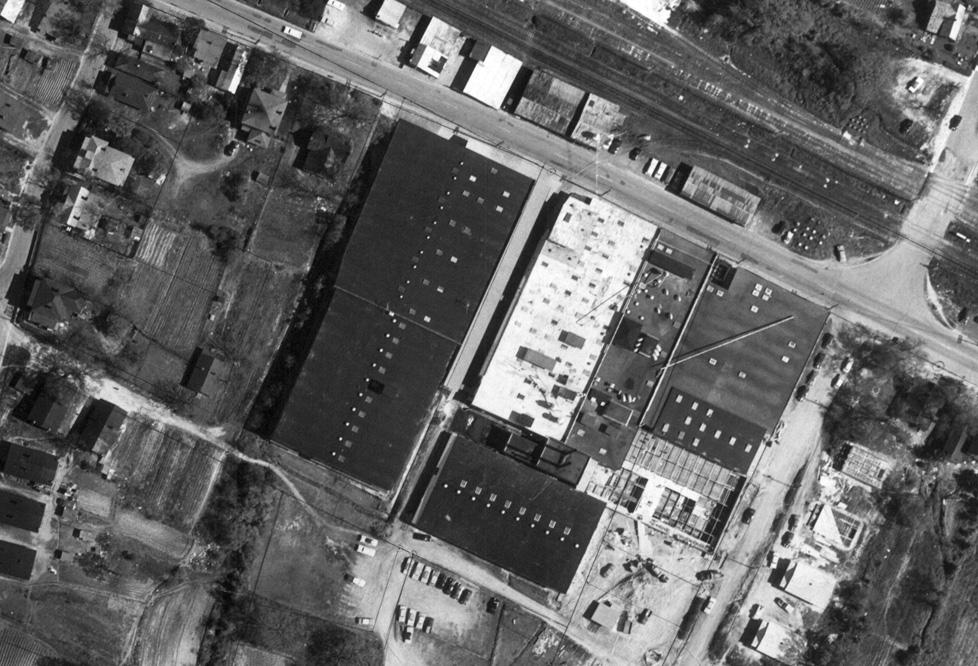 1959 Aerial photo of the complex.
(Courtesy Durham County Library / North Carolina Collection)

By 1972, the tobacco company was out of business. It appears that a glass manufacturer took over the plant.

The buildings were still present in 1994, but had all been torn down (with the exception of one later building) by 1999. This building has recently been converted to the "Durham Green Flea Market" - I haven't been by, but it's evidently in operation on Saturdays and Sundays.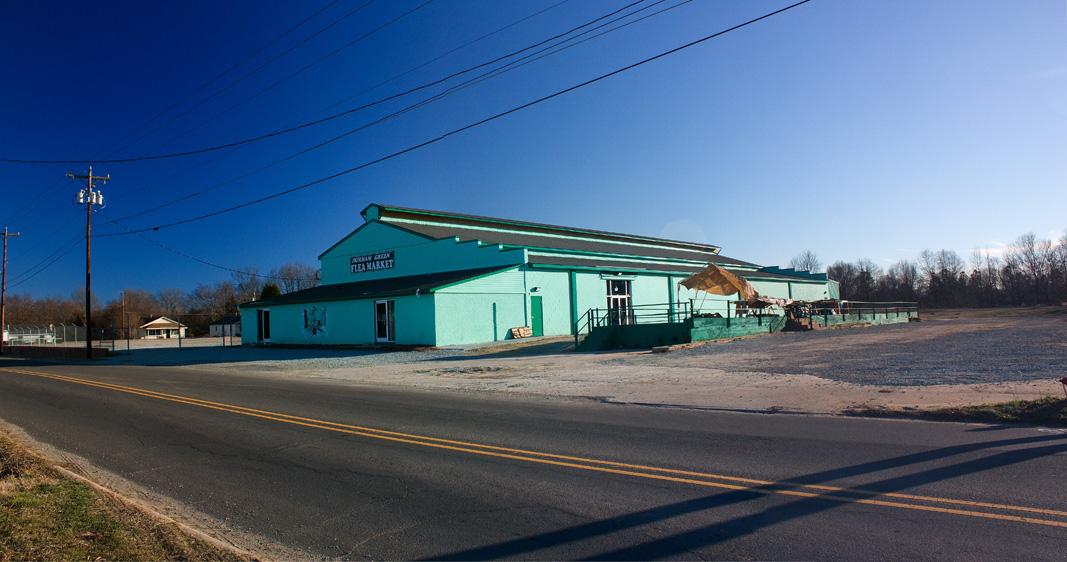 Site of the Bright/Robinson Tobacco Company / Green Flea market, 01.01.09

Find this spot on a Google Map.

35.981544,-78.885189