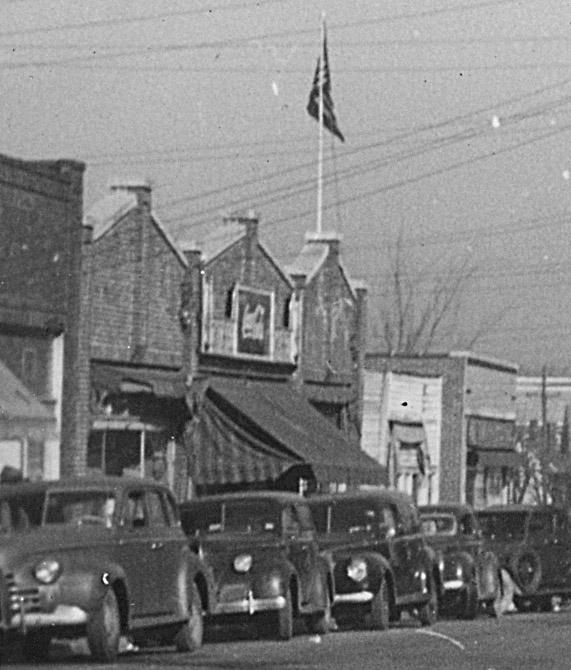 306-312 South Driver, 1945

306-312 South Driver was built in the 1930s. 306 S. Driver was the location of the East Durham US Post Office branch (note the flag); 308 housed the National 5 cent to $1 Store, and 310 housed Pender's Stores, a grocery. The East Durham Post office had originally been located in the Durham Cotton Manufacturing Co., then in the rear of 463 South Driver, moving to this location in the 1930s, when the business district had clearly shifted northward to Angier and Driver.

By 1944, 308 housed the Crutchfield Market, and 310 was vacant. By 1955, 308-310 housed the Model Food Store. The Post Office and Model Food Store remained in place through 1966, when it moved to a new building at 2126 Angier Avenue (~2 blocks away.)

By 1980, 306-310 was occupied by the Triangle Flea Market.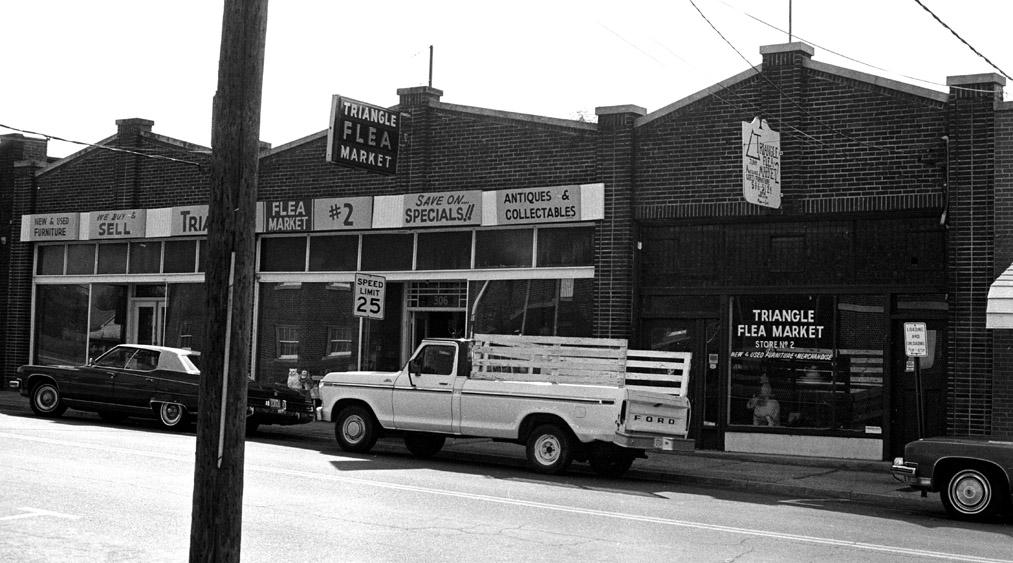 306-312 South Driver, 1980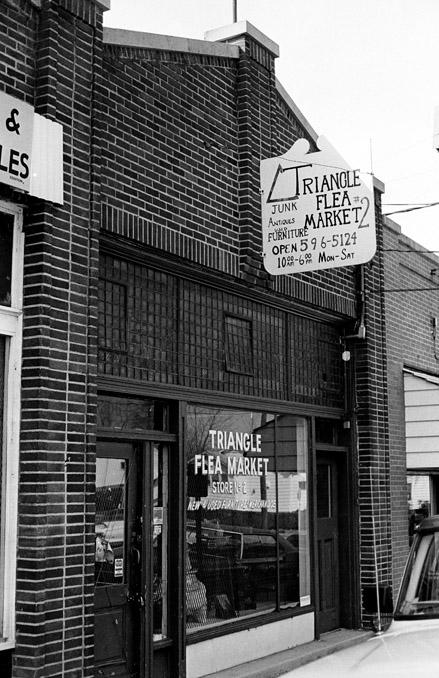 306 South Driver, the former USPO, 1980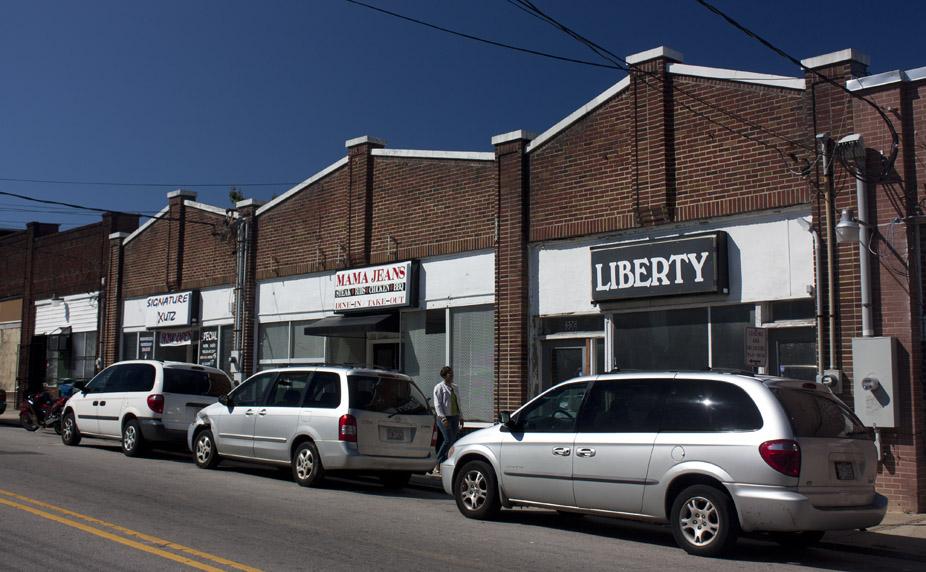 306-312 South Driver, 10.02.10
(Below in italics is from the 2004 East Durham National Register listing; not verified for accuracy by this author.)
1-story brick commercial building with 3 storefronts, each with a shallow gabled pediment with center brick buttress and flanking brick pilasters. 308 and 310 have recessed double wood doors that are apparently original, with flanking dislay windows with tiled wainscots. 306 has 2 flush doors and a wooden wainscot. All storefronts have boarded transoms. 1937 SM. 1945 CD: U.S. Post Office at No. 306. Crutchfield Grocery at No. 308-310.

Find this spot on a Google Map.

35.982594,-78.877982