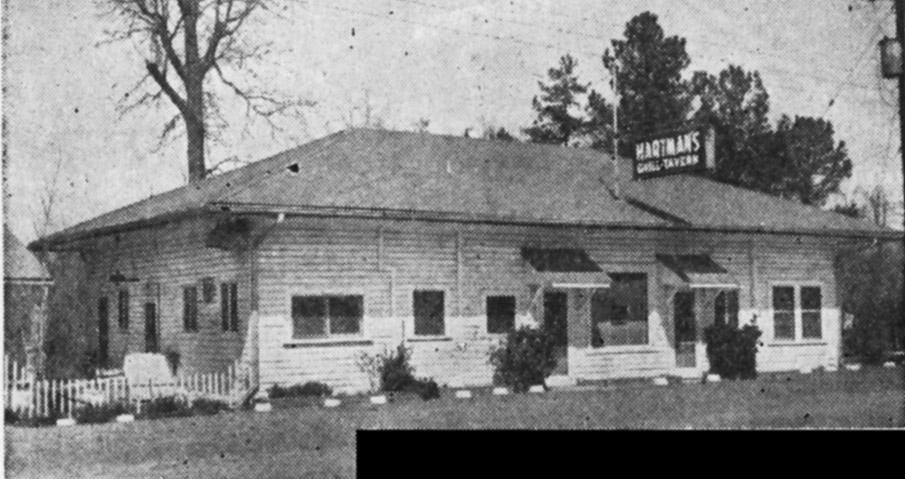 Hartman's, 1953.
(Courtesy The Herald-Sun Newspaper)

I never ate at Hartman's Steak House, but it came across my radar when I was researching Durham's oldest continuously operating restaurant for my post about Bullock's - I thought perhaps it was the winner, having opened in 1940 (three years before Bullock's) but soon realized that it closed in 2001, at its 60 year mark.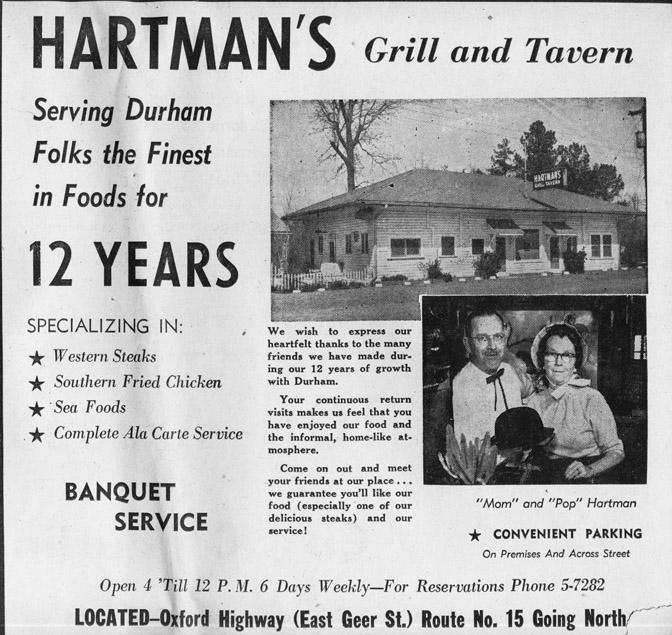 (From the 4/26/53 Morning Herald.)
At some point during its decades of operation, the original buiding was modified with wing extensions on both sides and an awning along the front facing East Geer.  Clearly it had been added by the time of this artist's rendering: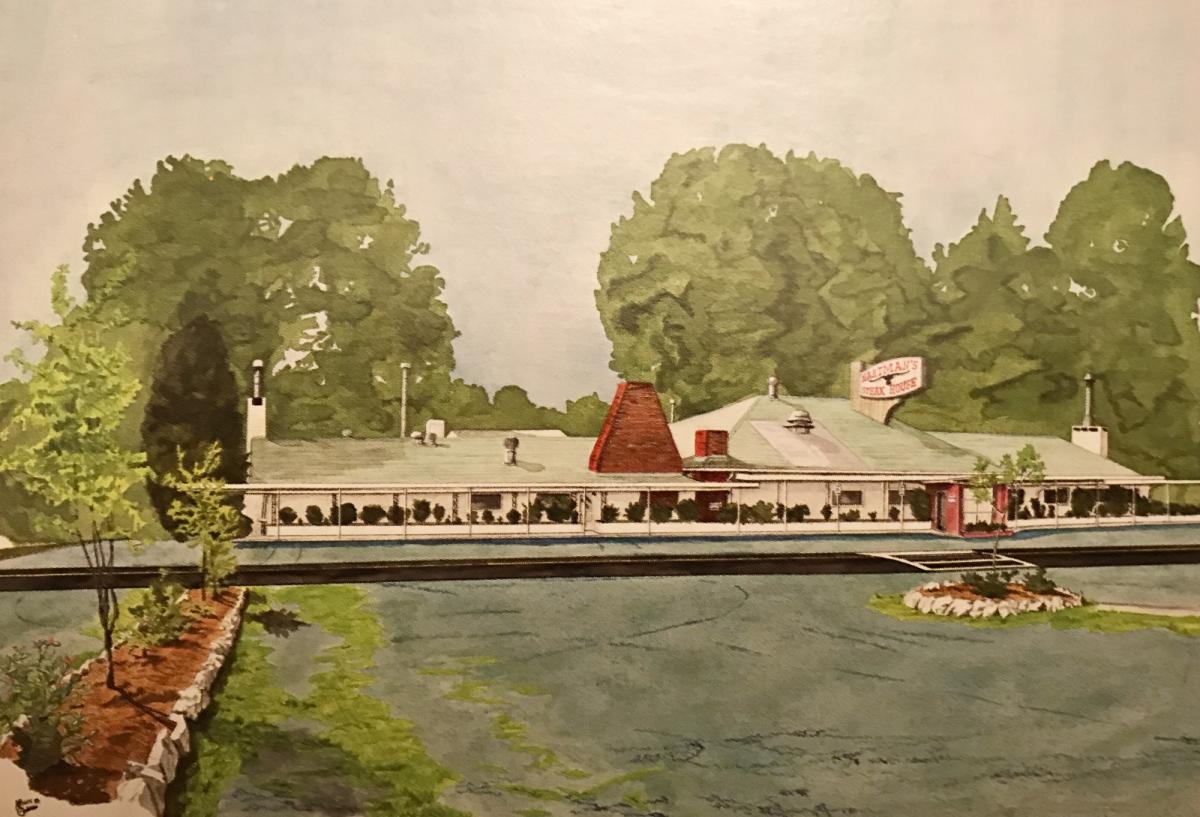 (c.1990s? Courtesy of John Schelp, on Instagram @postcardsfromdurham)
Efforts to revive the location with other restaurant concepts in the 2000s failed to find the same audience Hartman's had long enjoyed, and quickly closed.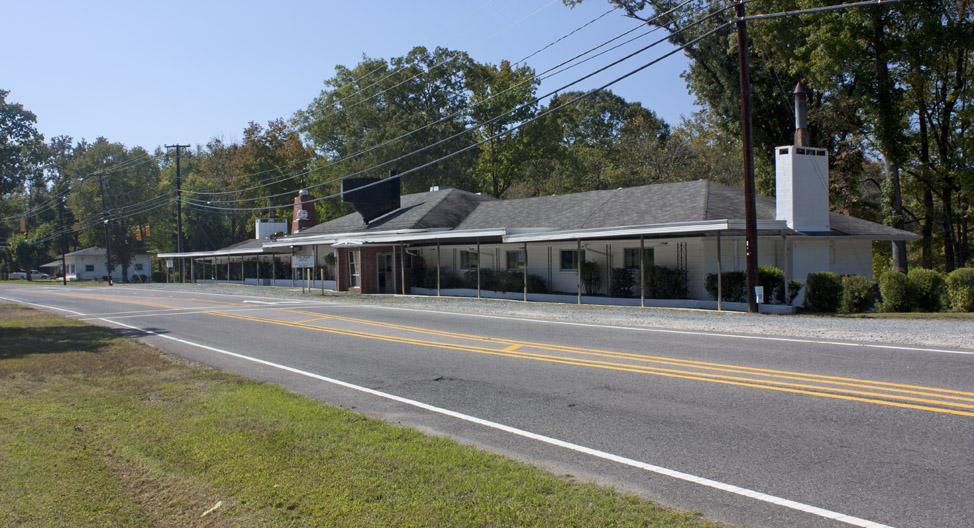 Former location of Hartman's, 10.10.10
Local non-profit TROSA acquired the property in 2011.

Find this spot on a Google Map.

36.014427,-78.863478
This building was the subject of a What's It Wednesday?! post on Open Durham's social media accounts (Facebook and Instagram), the week of January 2, 2019.  Follow us and stay tuned for more finds!