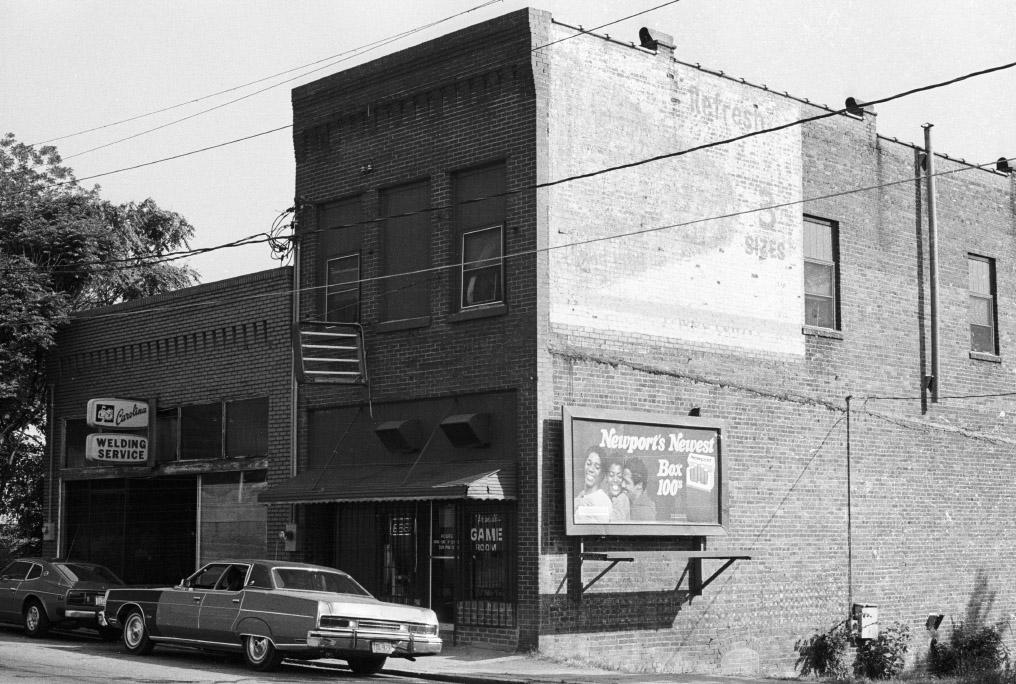 1979 (Courtesy SHPO)

11.13.10

933 East Main in 1919 housed Parker's Drug Store, run by Roland H. Parker. By 1923, it housed the Edgemont Candy Kitchen, run by either "GL Orthanos" or "Augustus L Orphanos", depending upon which page of the city directory you believe; he lived at 520 1/2 East Pettigrew St.

1933: Reeves Square Deal Cafe

1937: Lipscomb Bros. Barbers
1944: Lipscomb Bros. Barbers
1952: Vacant
1955: Vacant
1960: Kale Drug Co.

By the early 1990s, it served as offices for the Hayti Development Corporation, which I wrote a bit about here.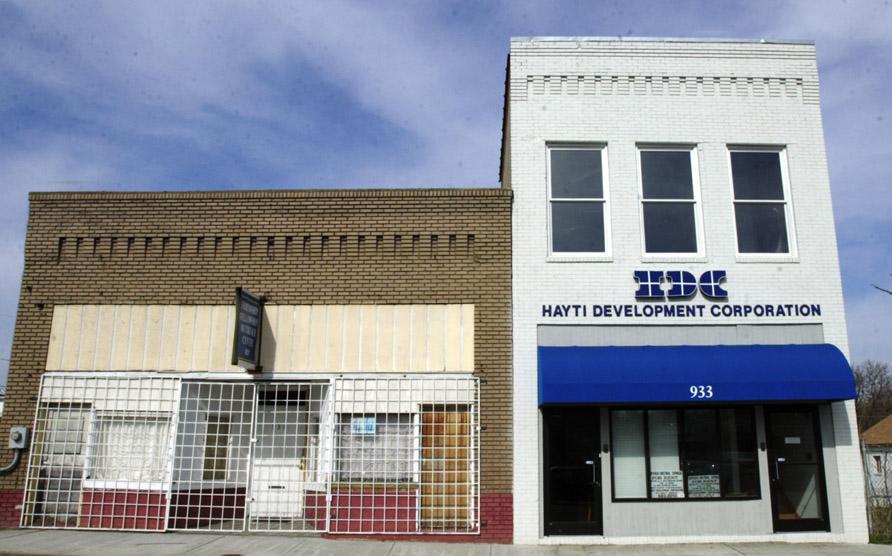 931-933 East Main, 03.28.03

In one of those try-devine-what-is-happening-from-the-tax-records, the building is now owned by DRJR Properties, i.e. John Runge and Darius Robustelli, who own "Carmine's Ristorane & Pizzeria" in Chapel Hill. They leased it in 2008 to Daniel Sams and Keith Yokley, for a total term of 5 years.

Nothing outwardly appears to be happening with the building.