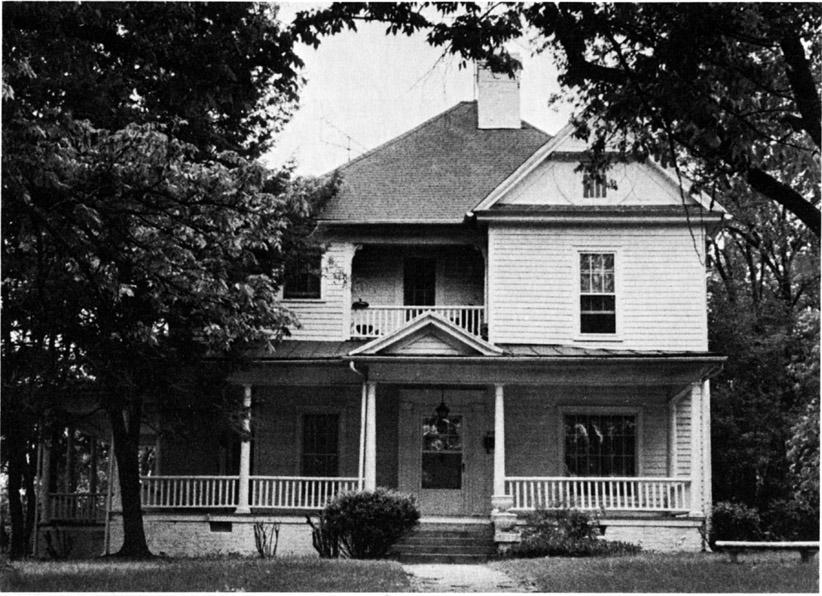 Davis-May House, 1980

The land extending from Demerius Dollar's land (to give the origin of two TP street names - DD owned several tracts of land north and south of Club Blvd. along what became Dollar Ave.) to what became Norton St. was, in the 19th century, part of the large extent of WP Clements' land. He sold several lots to WH Young, who built the Young-Cole-Couch house at 911 West Club in 1905. In 1909, Young sold this large lot to the west of his house to WA Hewitt, who in turn sold it to George L. and Evelyn Murray Davis in 1913. They likely built the the Queen Anne Victorian at 915 West Club Blvd house soon after they purchased the lot; Davis was a factory manager at the American Tobacco company.

In 1920, the Davis family sold the house to DC May and his wife Maude. I don't think anyone ever called DC by his given name - Daisy Cleveland.

DC May was born in 1883 "10 miles east of Durham," attended Cherry Grove School, and at the age of 16 began his apprenticeship as a painter. His first painting job was the Golden Belt Manufacturing Company. A few years later he painted the entire spire of the original Trinity Methodist Church "using no equipment other than a rope supporting his body."

He went into business for himself in 1908, and built a large painting contractor firm over the subsequent decades. His company was originally located in the 400 block of Morgan St. and, long after his death, in the Imperial Tobacco Building. (Until it sold to Measurement Inc. in 2003.)

DC May died in 1944, and his business was taken over by his sons, Ned and Mike May - he had conveyed the house and land to them in 1943, and the family continued to live in the house at Norton and West Club.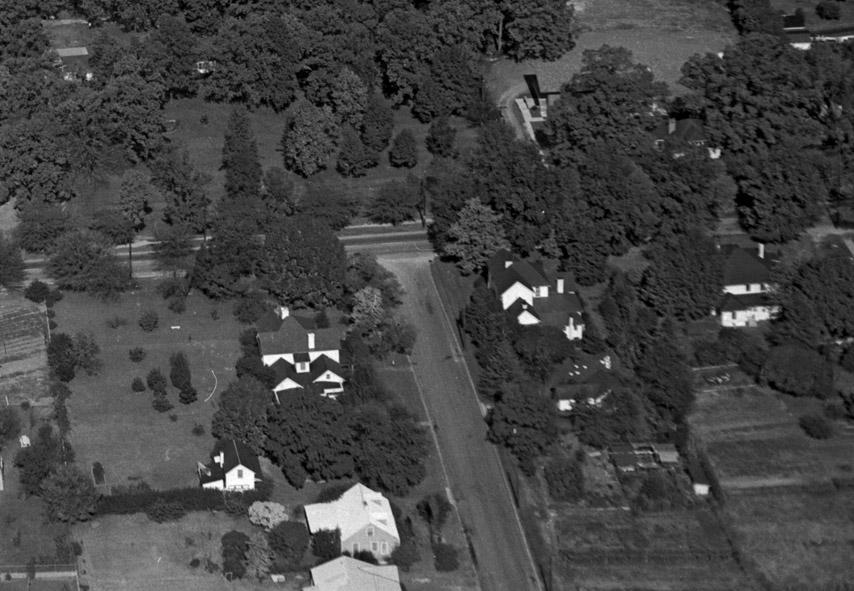 In later years, the house was divided into apartments, with a member/members of the May family remaining in the house into the 1980s.

By the late 1990s, the house was abandoned. There were several attempts to save the house, but it was sold by the May family in 2005 to a developer ("Secondlook Homes, LLC") who had no interest in saving the house, either through renovation or moving - Carrie Mowry at Preservation Durham made a valiant attempt at the time. However, it seemingly completely disappeared one night - so completely that we actually wondered if it had been moved.

Alas, it had not, and the large lot was subdivided for multiple houses - I'm less annoyed by one turned away from Club towards Norton than the one facing West Club with a large privacy fence (and no gate) between the front of the house and the sidewalk on West Club.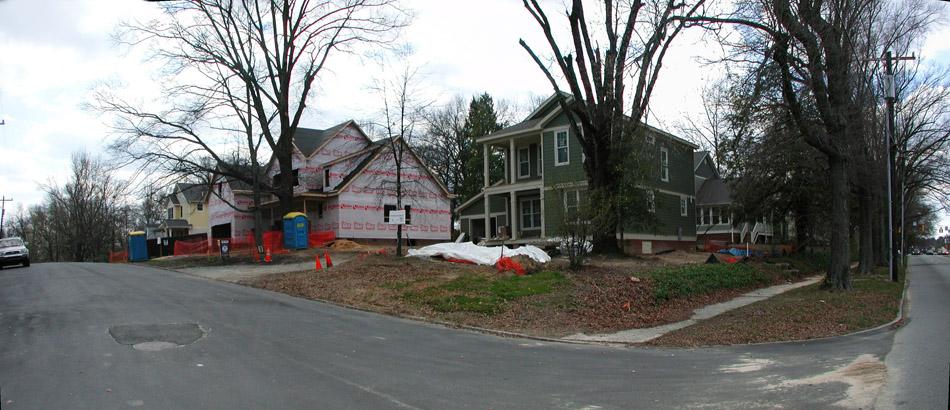 New houses under construction on the site of the DC May house, 03.16.08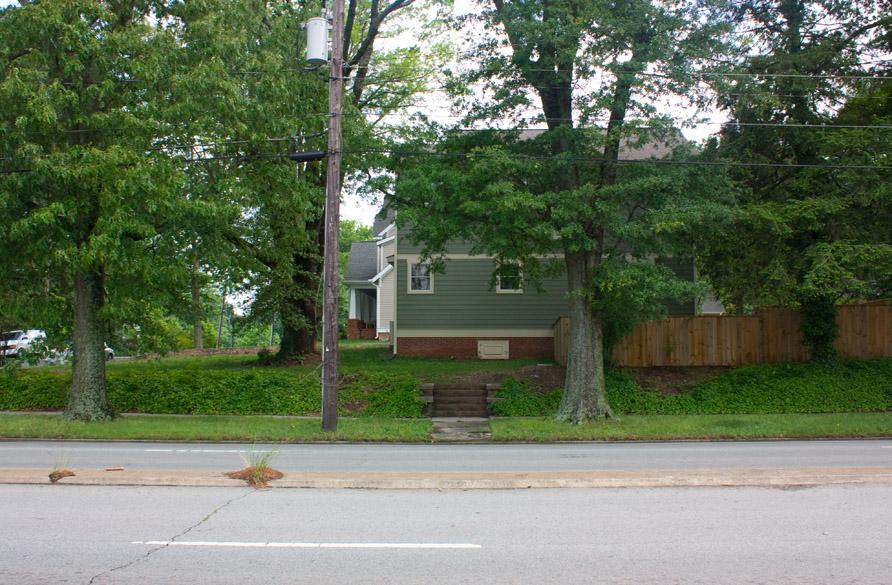 Site of the DC May house, 05.23.10 - only the steps remain.


Find this spot on a Google Map.

36.016486,-78.907237