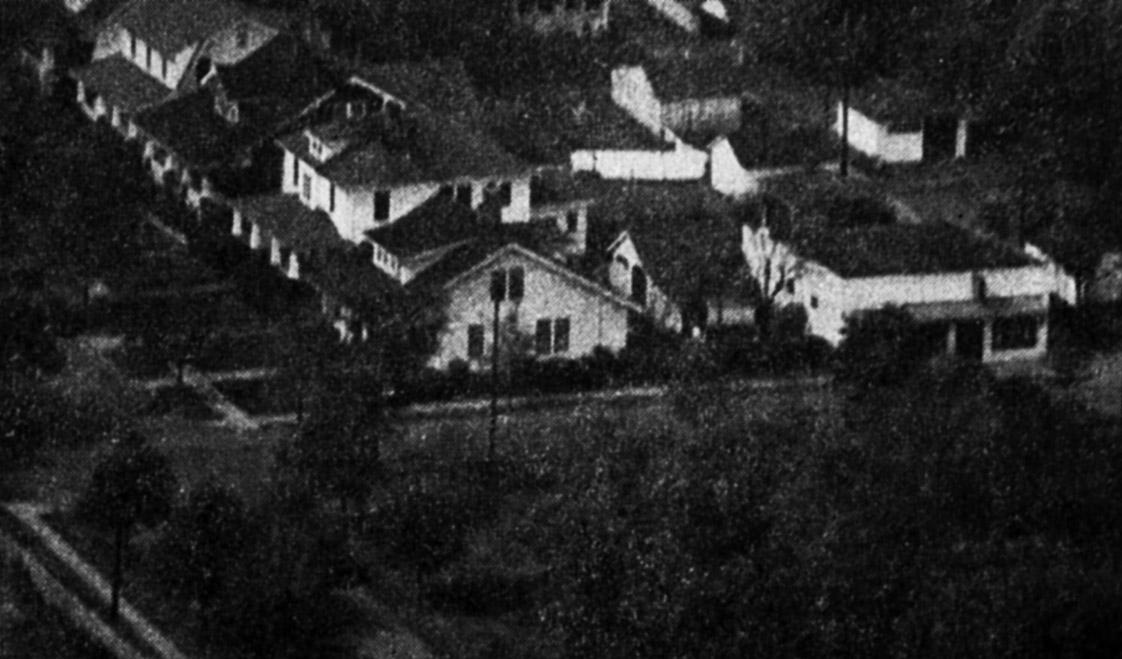 Aerial showing the store on the right-hand side of the photo, 1953 (DHS Messenger, via DigitalNC)

505 N. Gregson, 12.09.07 (G. Kueber)

The grocery store at 505 North Gregson St. was built between 1920 and 1923; it began life as Graham's Grocery Store. This section of North Gregson St. did not develop significantly until the 1920s - there was no connection in the ~3 blocks north of West Main St. between Gregson St., which ran south of West Main St., and Brody/Hated St., which was part of the subdivision of Trinity Park, until ~1920.

By 1934, the store was part of Progressive Grocery Stores. By 1944, it had become a Piggly Wiggly grocery store. Between 1955 and 1960, it became Edens Grocery and Drug. I haven't been able to get to the North Carolina Room at the NC library during its business hours to research the city directories after 1960 to see when it closed. (The pre-1960 are always available when the library is open, on microfilm.) If someone else is able to do so, I'll happily update.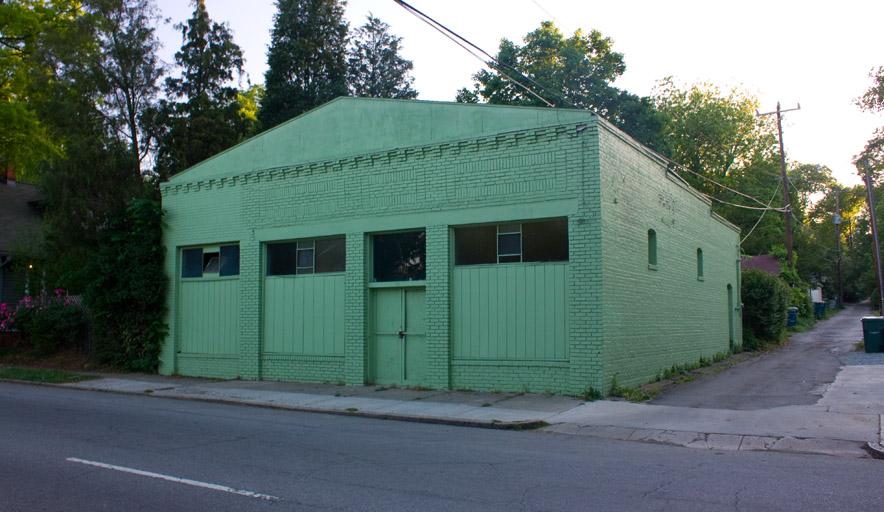 505 N. Gregson, 05.04.10

I'd love to see the rebirth of this building as a restaurant or other small commercial venue. My hometown of New Orleans is replete with such small neighborhood grocery stores that have been converted to restaurants. Durham folk, and most Americans, love their parking lots, though - no matter the political persuasion, the grand unifying deity when the rubber meets the road is copious, available, visible, proximate parking. I'm not sure you could convince a restaurateur to open here or patrons to eat here without knocking down an adjacent house or two for asphalt. The alternative would be for people to parallel park along neighborhood streets, and it's hard to imagine Trinity Park living in harmony with that.
 
Update 2014:
Word on the street is that 501 Realty, a residential real estate firm, plans to turn this building back into a commercial use for their office, which would be a great outcome.