1916-1920 Perry were built in the late 1920s, extending the strip of older commercial buildings at the corner of 9th and Perry eastward. The 1914 Perry building initially housed the West Durham Electric Shoe shop. 1918 initially housed Hawley's barber shop.
By the 1940s, 1914 housed Cole and Crumpacker General Contractors, and 1916-18 housed Check Dry Cleaners. By the 1950s, 1916-1918 housed Stahl-Rider Durham air conditioners, with Modern Printing and Lithographic upstairs.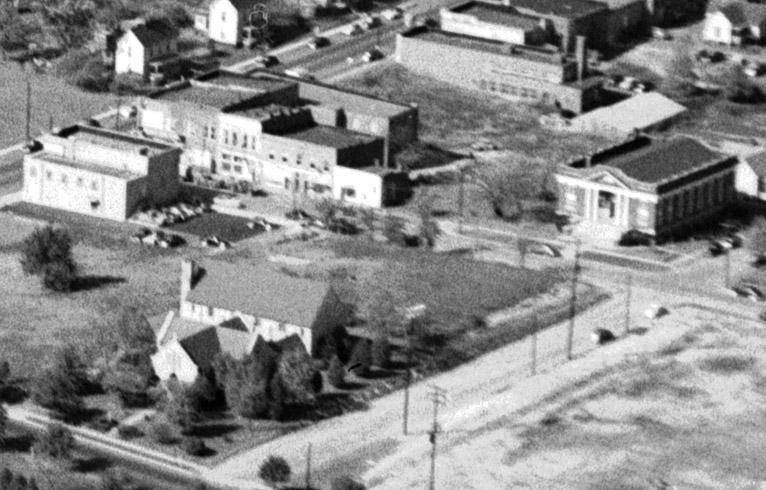 Aerial shot of Perry St., 1950s.
(Courtesy The Herald-Sun Newspaper)

I'm sure there are other businesses that have made a home in these buildings. My own memory is of buying my very first CD at dearly departed Poindexter's, before they made a few moves up and down 9th Street. And of eating Francesca's ice cream along their benches on Perry St.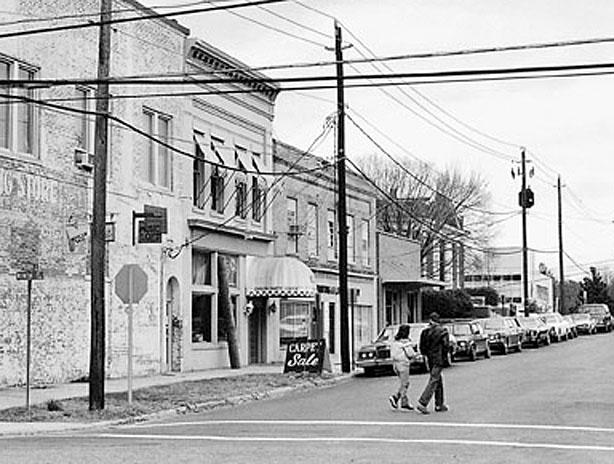 Perry St., 1980s.

Today, 1916-18 houses CCI photographics, and upstairs, the modern-day equivalent of Poindexter's (at least in my mind,) Chaz's Bull City Records.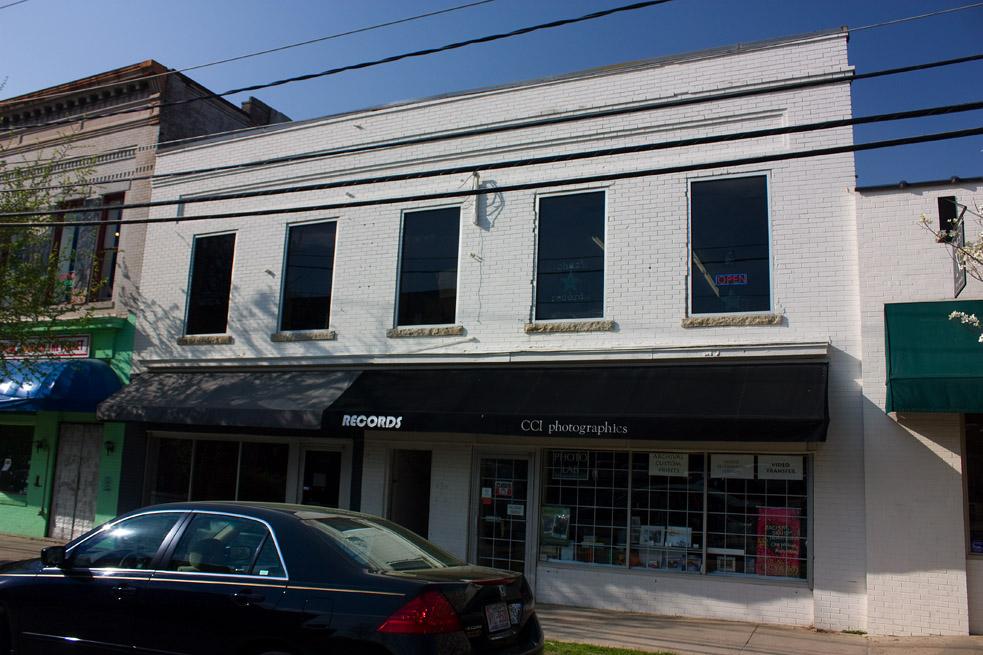 1916-18 Perry, 04.05.09

1914 Perry St. houses Atelier N, a jewelry store.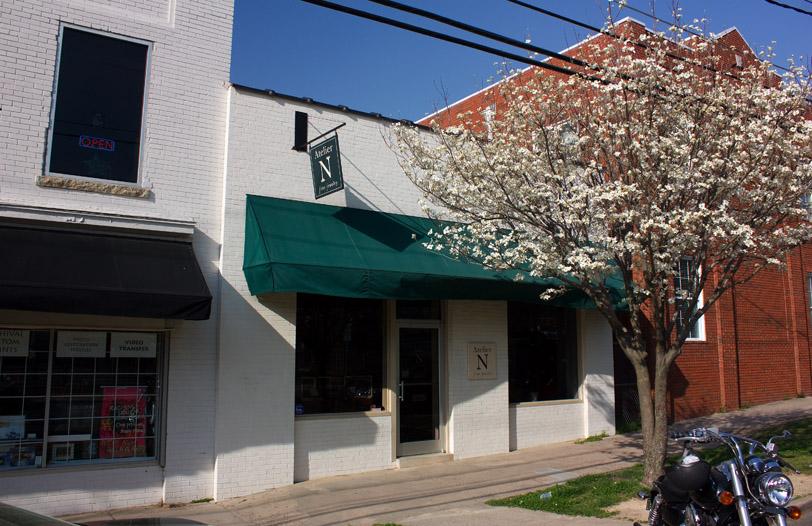 1914 Perry, 04.05.09

Find this spot on a Google Map.


36.007776,-78.921741