Year demolished
1950-1958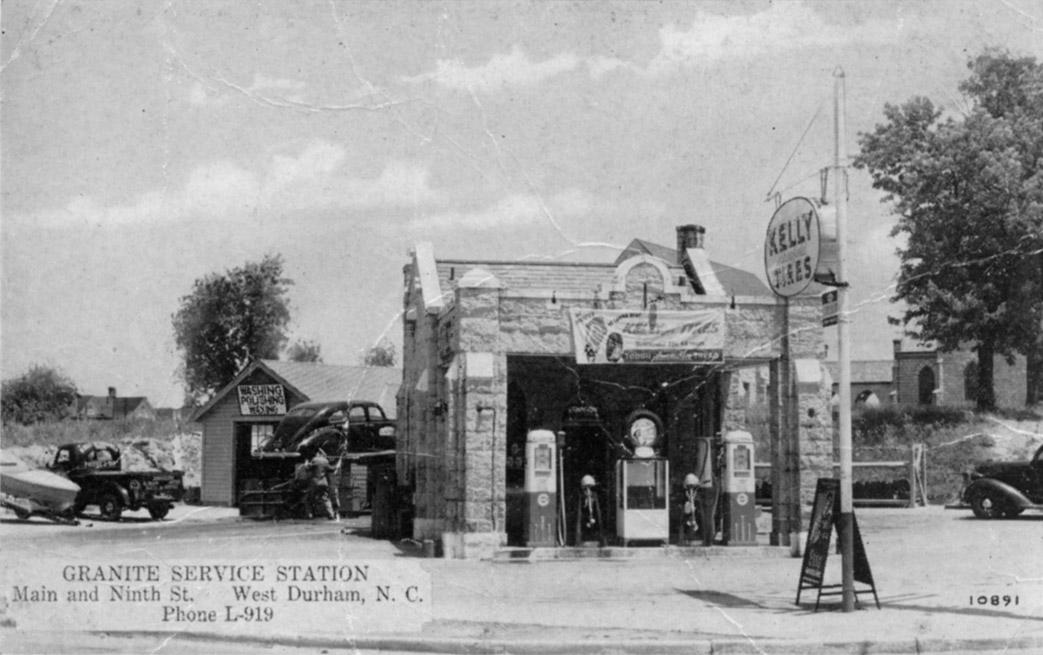 Per the Old West Durham website, Reuben Hibberd, a local florist and lay preacher, began holding cottage prayer meetings and "Sunday Sings" in West Durham homes in 1893. Hibberd would often bring a small portable organ with him.

As interest increased in Hibberd's meetings, the Sunday School was moved to a grandstand in the nearby Erwin Ballfield. During an 1894 revival in the grandstand, the West Durham Methodist Church was chartered.

In 1896, Ben Duke donated land to the west of the Erwin Ballfield, at the corner of Main St. and 9th St., across from the Erwin company store. A small wood frame chapel was built on the site, facing 9th Street.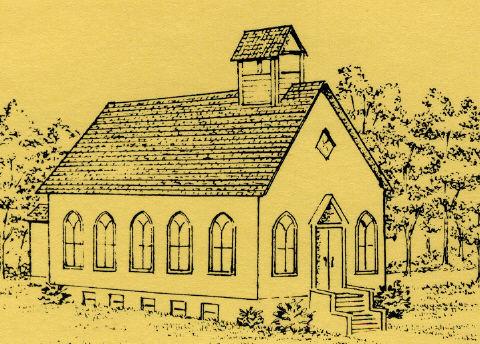 West Durham Methodist chapel, 1896.
(Courtesy Old West Durham)

By 1907, a larger frame church structure had been added to the south of the original chapel.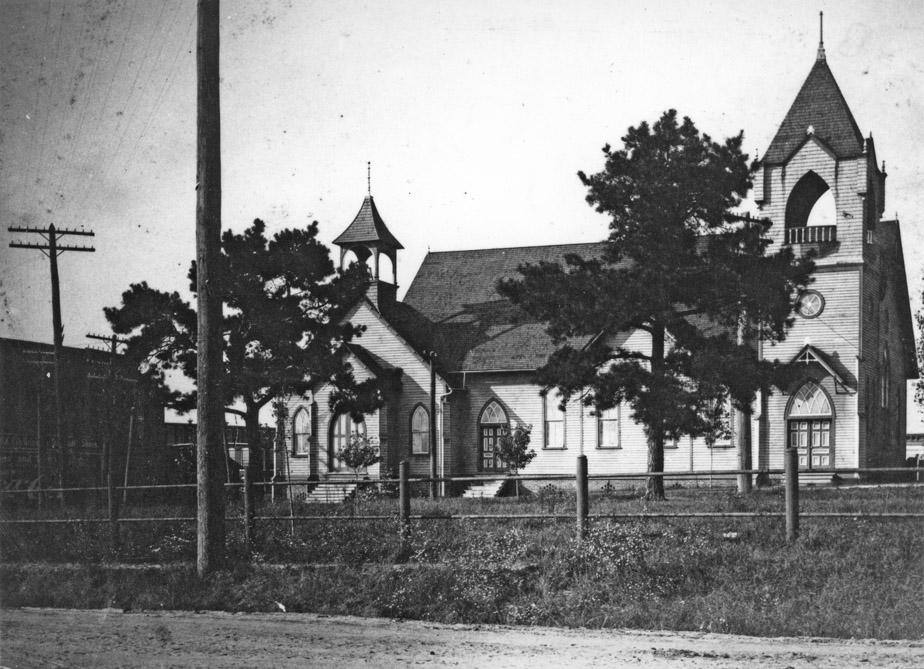 West Durham Methodist Episcopal Church, looking northwest from West Main St. near the corner of West Main and 9th St., 1907. You can see the company store and Erwin Mill in the background.
(Courtesy Durham County Library / North Carolina Collection)

In 1927, the church moved to West Markham Avenue, where it would change its name to Asbury Methodist in 1944.

The original Methodist church was torn down, and the Granite Service Station was built on a small corner of the original church site.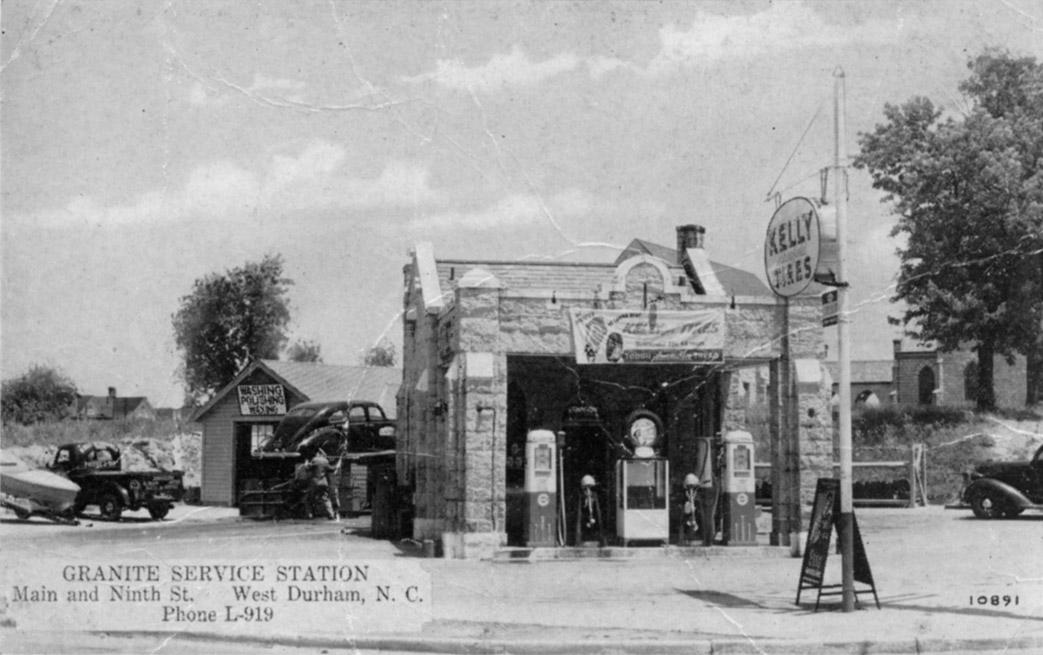 Granite Service Station, with St. Joseph's in the background, likely 1940s.
(Courtesy John Schelp)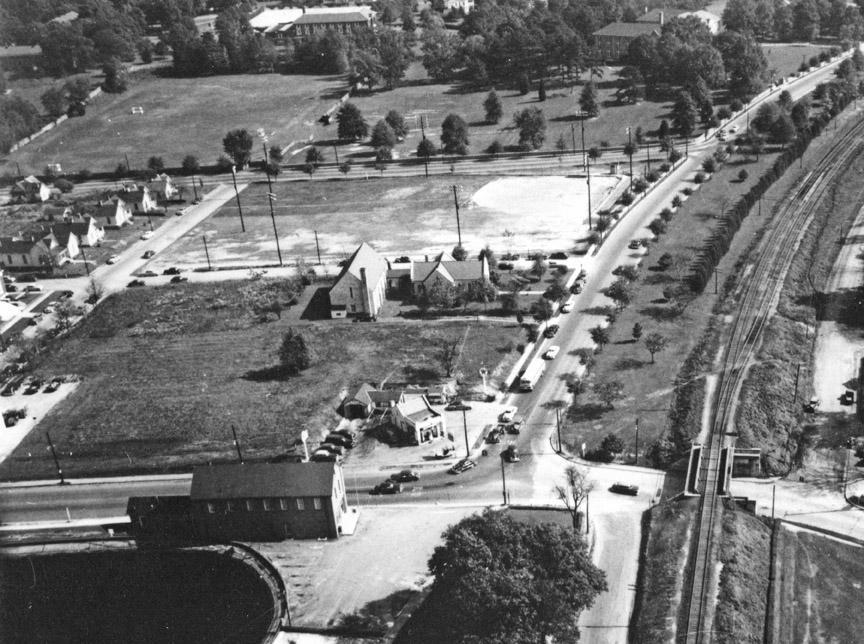 Bird's Eye view of the Granite Service Station, looking east, ~1950 with St. Joseph's and the Erwin Ballfield in the background.
(Courtesy Durham County Library / North Carolina Collection)

In the mid-1950s, the original service station was torn down and replaced by a 'modern' service station, which I believe was a Gulf station. An additional commercial structure (now a Kinko's) was built to the north of the gas station, on the remainder of the former church site around 1959; it originally was a Glidden Paint Company store.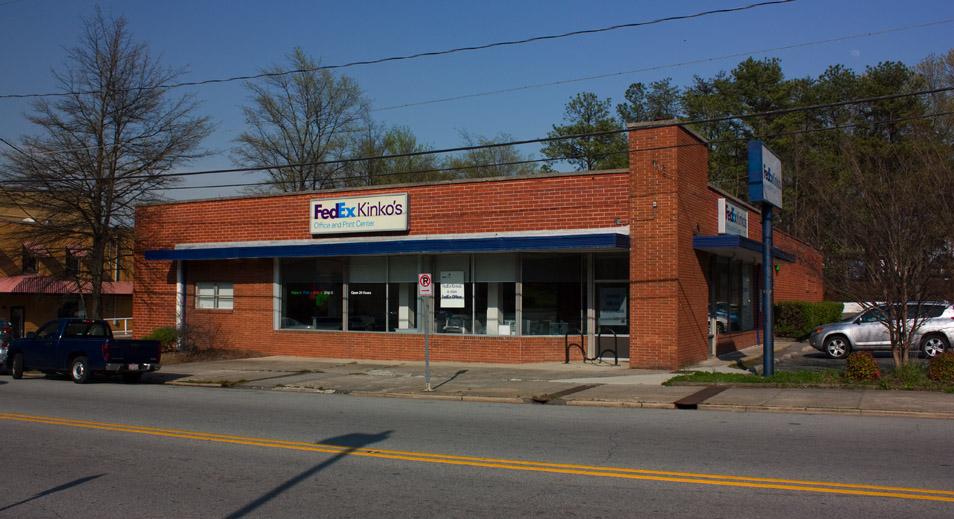 Kinko's, 04.05.09.

Several years ago, the gas station became a Family Fare BP/Amoco/whatever - part of the MM Fowler Family Fare Durham gas empire, which owns three of my favorite neglected historic structures: Catsburg, the Old Gulf Station at Geer and Foster, and the fantastic old service station at Angier and Guthrie. It's something I certainly think about when running low on gas.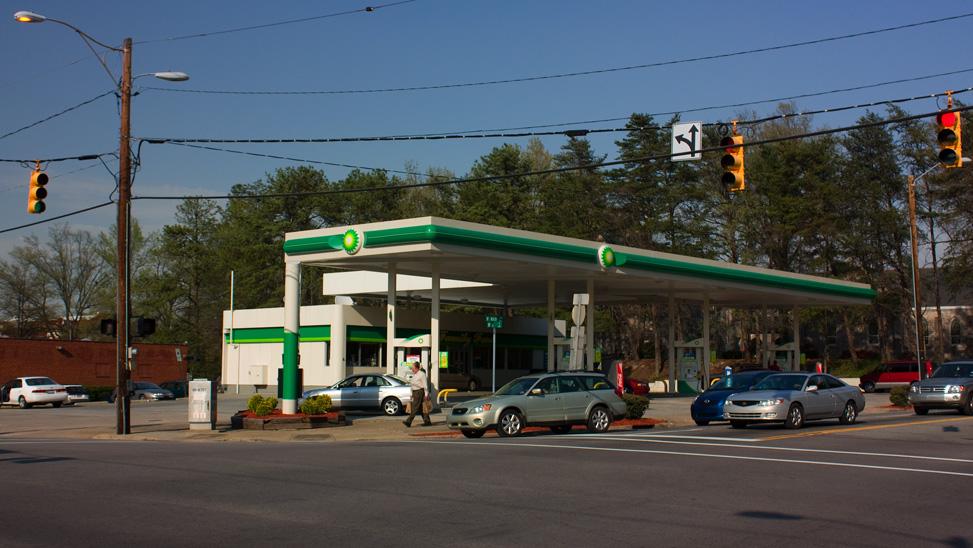 Family Fare BP Station, 04.05.09

Find this spot on a Google Map.


36.006762,-78.92195