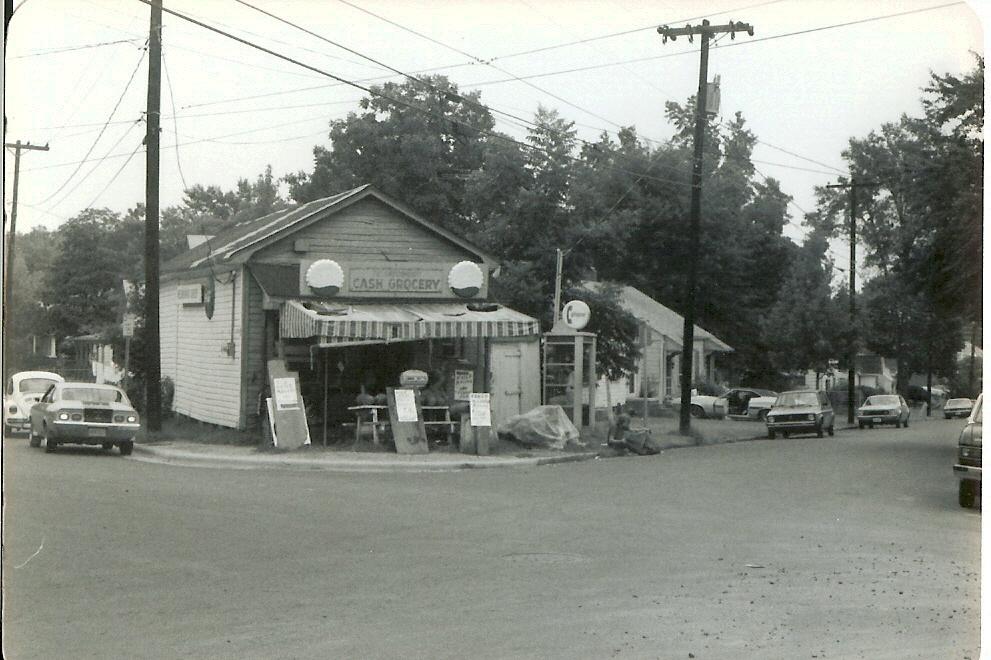 1970s view of the Neighborhood Grocery.
(Courtesy Old West Durham)

A store appears on Sanborn Maps of the corner of Knox (once "C Street") and Alabama Ave by the 1930s. By the mid 20th century, the store was run by Jesse Morrow, who had a kind heart for neighborhood children; per Holly Hall's account on the Old West Durham website:

""Within a block of [my grandmother's] house was a little neighborhood store us kids would walk to in the afternoon. It was in the fork of Alabama Ave and Knox St. If we looked very pitiful and sad the owner, Mr. Marrow would give us free ice cream. At a very early age, most of us could have won an academy award from all of the 'acting sad.' Always look down at the floor and frown when he told you that you didn't have enough money - it worked every time."

The store was in business through the late 1980s.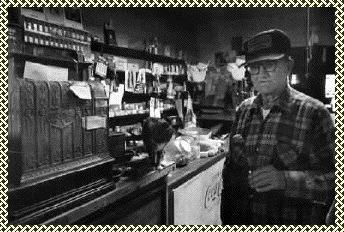 Jesse Morrow inside the store, 1985.
(Courtesy Old West Durham)

By the 1990s, it had been converted to a residence, which it remains today.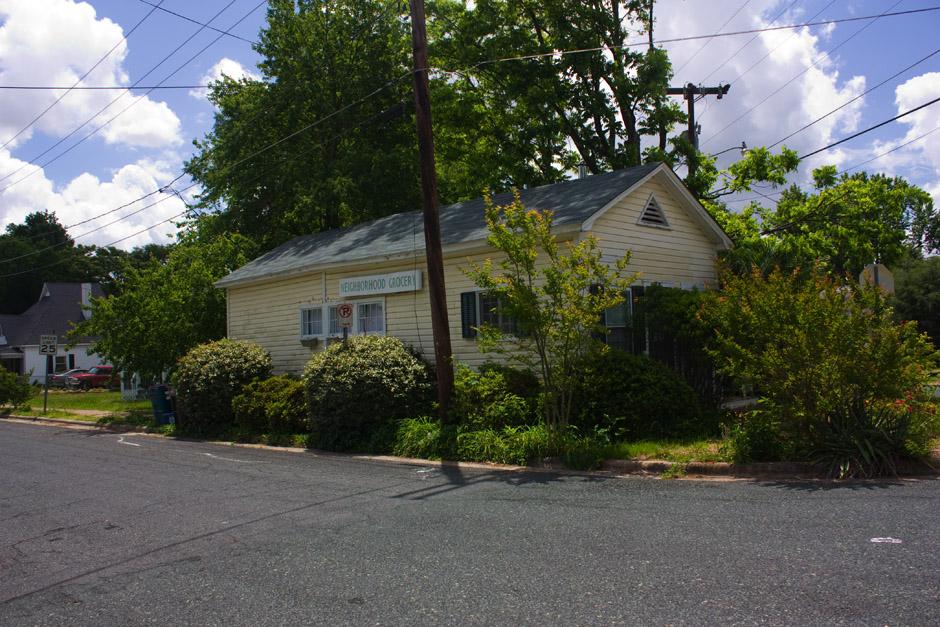 Find this spot on a Google Map.


36.013752,-78.930841