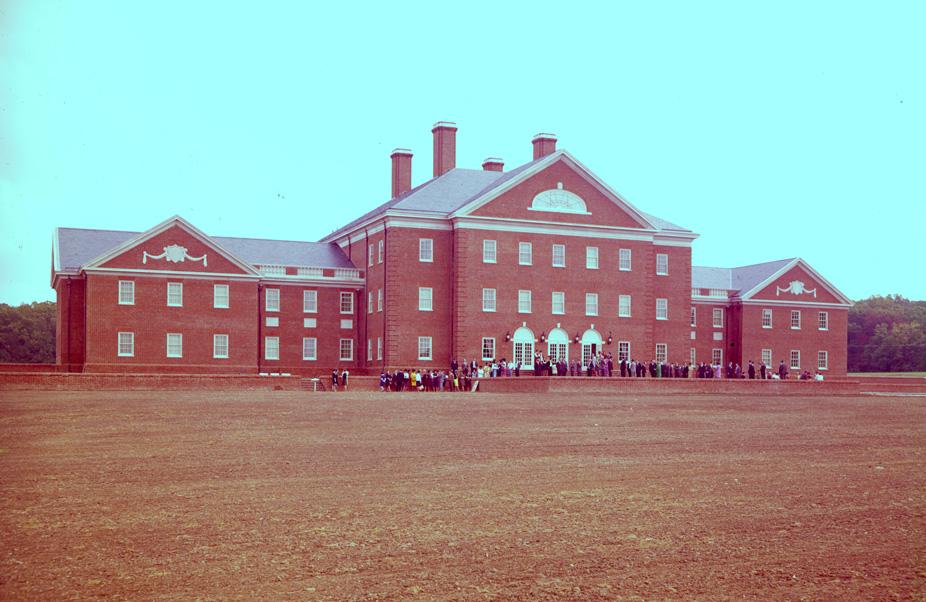 Liggett and Myers Operations Center, 1967.
(Courtesy The Herald-Sun Newspaper)

Although I don't know the motivation behind the construction of the Liggett and Myers Operations Center out North Roxboro Road in 1967, I'd like to think that the large neo-colonial structure was meant to evoke the image of the other tobacco magnate manses - Bonnie Brae and Lochmoor - along this stretch of roadway.

By 1974, the company moved its central operations from New York to Durham -and this building became the world headquarters for Liggett and Myers. As such, it represented an interesting second peak for Durham's importance in the tobacco industry - just as the manufacturing and auction sales were waning.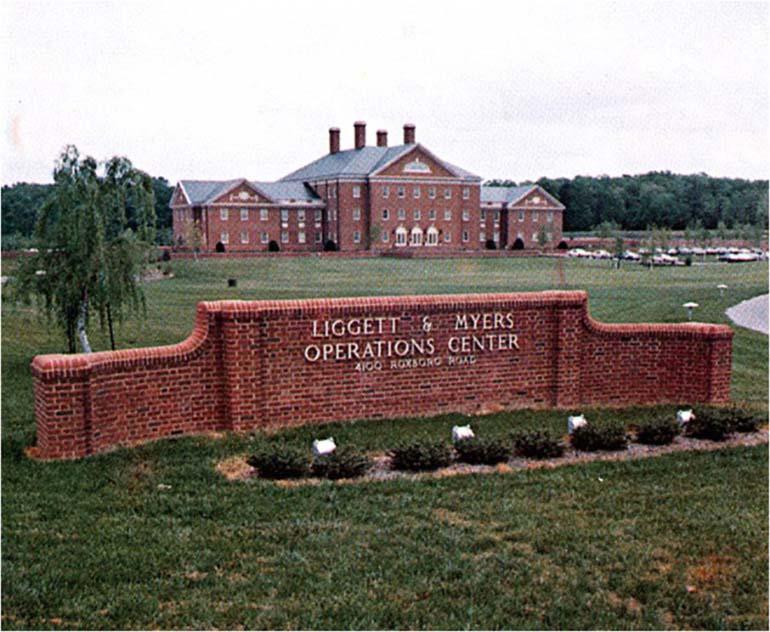 Liggett moved its headquarters back to New York in 1991, and then, as the Liggett Group, back to Durham in 1993.

I'm not sure when Liggett pulled out of this building for good; the building was occupied by GTE for a number of years, and, I believe, currently houses an array of office tenants.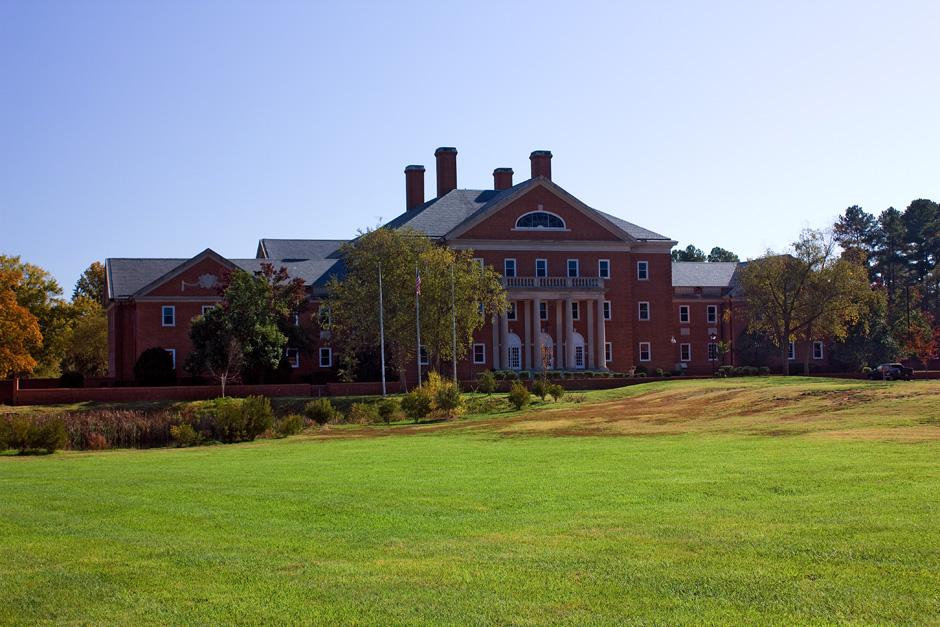 Former Liggett and Myers world headquarters, 10.26.08

Find this spot on a Google Map.


36.047321,-78.90054