Year demolished
1972-1990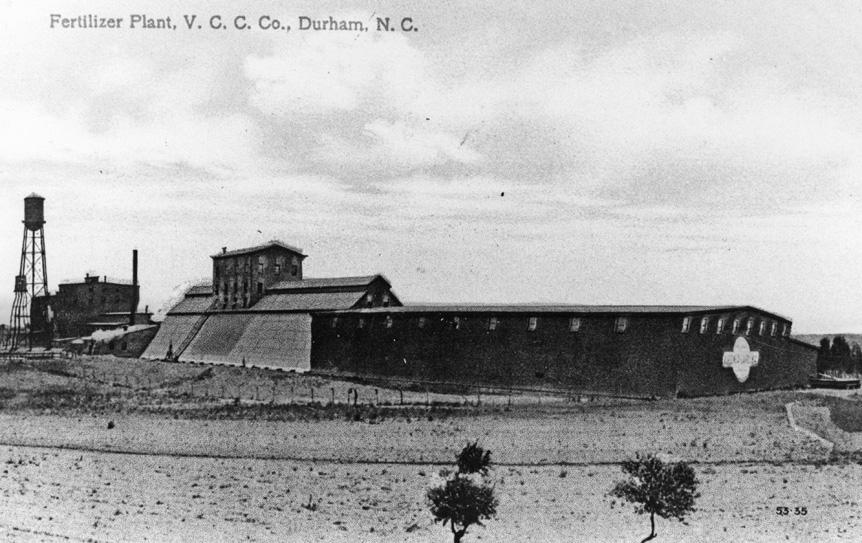 Virginia-Carolina Chemical Company, looking northeast, ~1920
(Courtesy Durham County Library / North Carolina Collection)

Samuel Tate Morgan, in partnership with Eugene Morehead, and Louis (Lewis) Carr, established the Durham Fertilizer Company around 1881; he hit upon using a waste product of the tobacco production process - the stems - to make fertilizer. On September 12, 1895, he formed the Virgina-Carolina Chemical (Fertilizer) Company, which was headquartered in Richmond, VA. The Durham plant was located on Angier Avenue (the Macadam Road) - east of East Durham.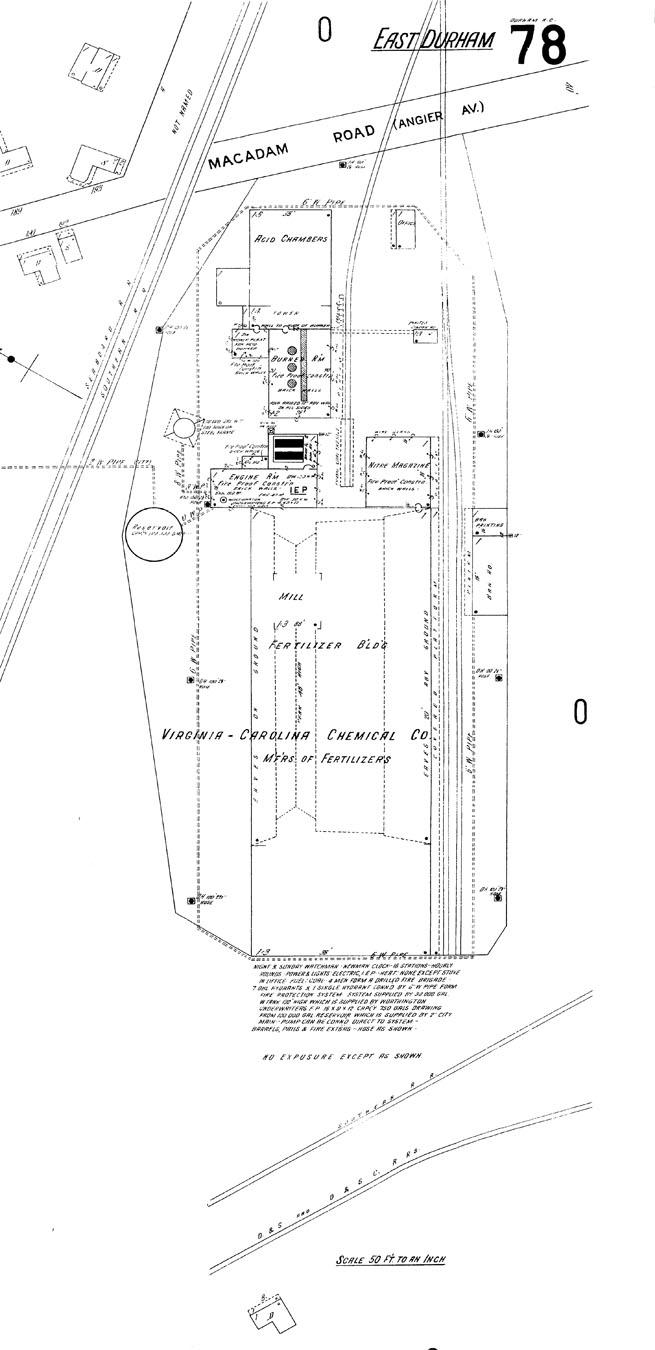 1913 Sanborn Map Sanborn Map.
(Copyright Sanborn Map Company)

Virginia-Carolina Chemical Company, looking northeast, ~1930
(Courtesy Duke Rare Book and Manuscript Collection / Chamber of Commerce Collection)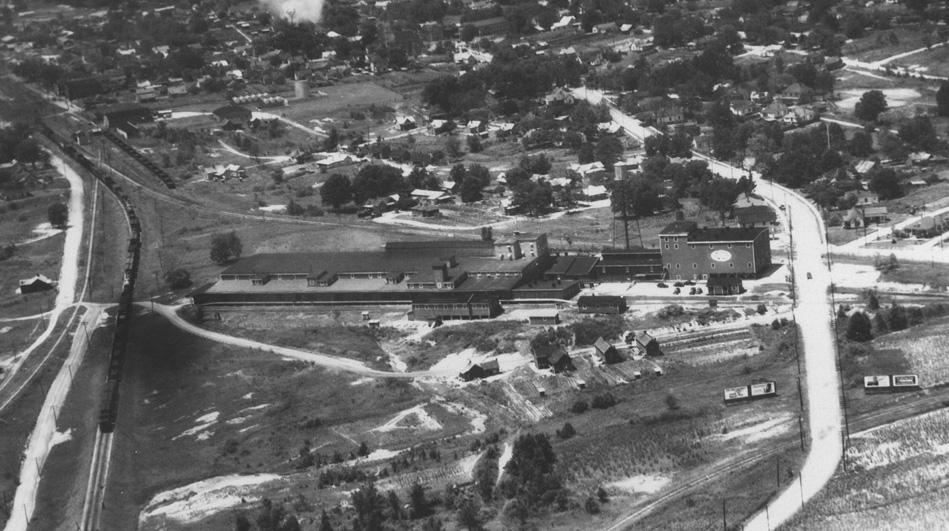 Aerial looking west towards downtown, ~1940. The main railroad line is to the left of the plant and Angier Ave. to the right.
(Courtesy Durham County Library / North Carolina Collection)

By 1953, this plant, described as "the big red frame and brick plant on Angier Ave." was one of 36 V-C plants located in the southeast. I don't have a great deal of additional information about the Durham plant and its operations through the mid-20th century. Their tasty process is described thusly in 1953:

"The first step in the work here is the manufacturing of sulphuric acid which in turn is used to make super-phosphate, a major ingredient in commercial fertilizers. For the acid work there are huge containers, partly surrounded by vats that give the plant an air of a melodramatic movie."

"After the sulphuric acid comes the actual making of super-phosphate. The acid is mixed with phosphate rock shipped here from the company's mining operations. There was a pile of super-phosphate weighing about 3,000 tons at the plant recently."

"Then, with materials brought from all over the United States, the plant here mixes various grades of fertilizers, an exacting work that [plant manager WM Caldwell] described as 'mixing prescriptions on a terrific scale.'"

"Fertilizers made at the plant run from fish pond fertilizer to tobacco fertilizer, general crop and pasture fertilizer. It is shipped to a surrounding area of about 100 miles."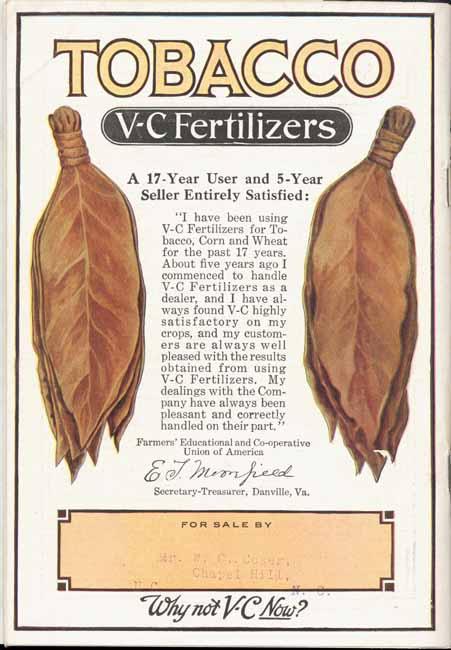 (Courtesy University of North Carolina)

The company was listed in the Fortune 500 from 1957 to 1963. The papers for the company seem to terminate at 1965, though I don't know the cause of death.

The plant itself seems to have still been around in 1972. Sometime later, likely in the 1970s or 1980s, the plant appears to have been demolished and replaced with another industrial center. It appears, from the multiple listings at that address, that the present-day building provides space for numerous tenants.


Site of the Virginia-Carolina Chemical Company, 01.01.09.

(Photo by Gary Kueber)