Year demolished
1970-1972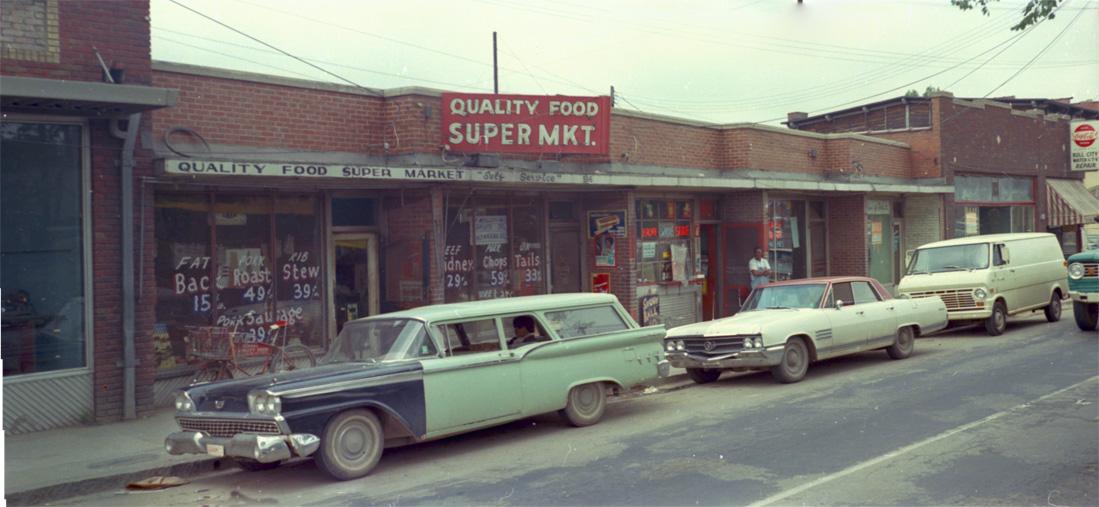 Looking southwest, ~1970.
(Courtesy Durham County Library / North Carolina Collection)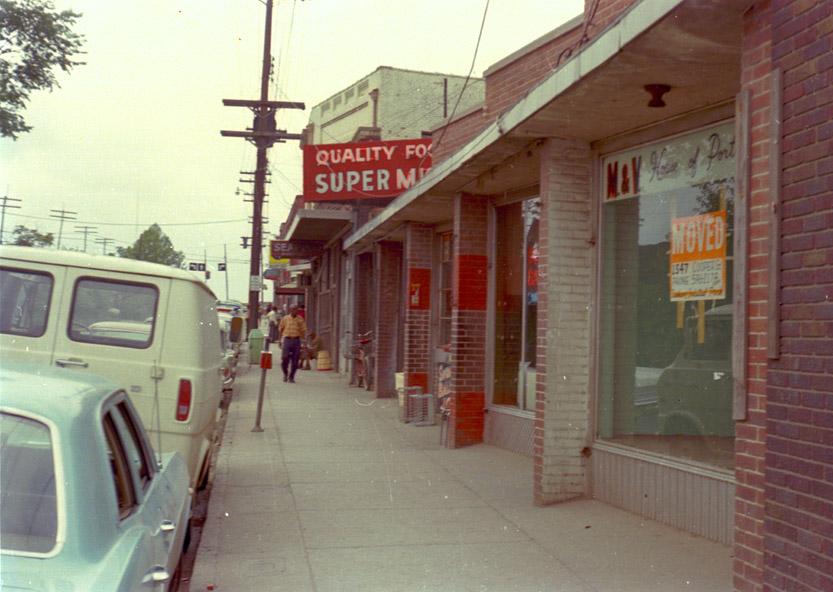 Looking east down the south side of East Pettigrew St., ~1970.
(Courtesy Durham County Library / North Carolina Collection)

A set of storefronts were built between 512 and 516 East Pettigrew apparrently in the 1920s. It's not clear to me when these were replaced with the building pictured above, but based on a subtle change in the addresses, it appears to have occurred around 1950.
At that point, the multi-tenant building at 512-516 East Pettigrew housed Quality Food Mart, the Dreamland Shoe Shine Parlor, and Kapp's Sport Shop.
The Quality Food Market's Grand Opening took place November 17 and 18, 1950 with three of the clerks shown in this Ccarolina Times newspaper blurb: Curtis Caldwell, Ben Taylor, and David Carrington, Jr.

By the late 1950s, the tenants were Bull City Watch and Repair, Taste-Rite bakery, the Dreamland shoe shine parlor, and Quality Food Mart. By the early 1960s, Bull City Watch had moved west to 510 East Pettigrew and was replaced by The Bee Hive, a clothes store. It closed by 1968, leaving Quality Food and the Dreamland. The building appears to have been demolished before 1972.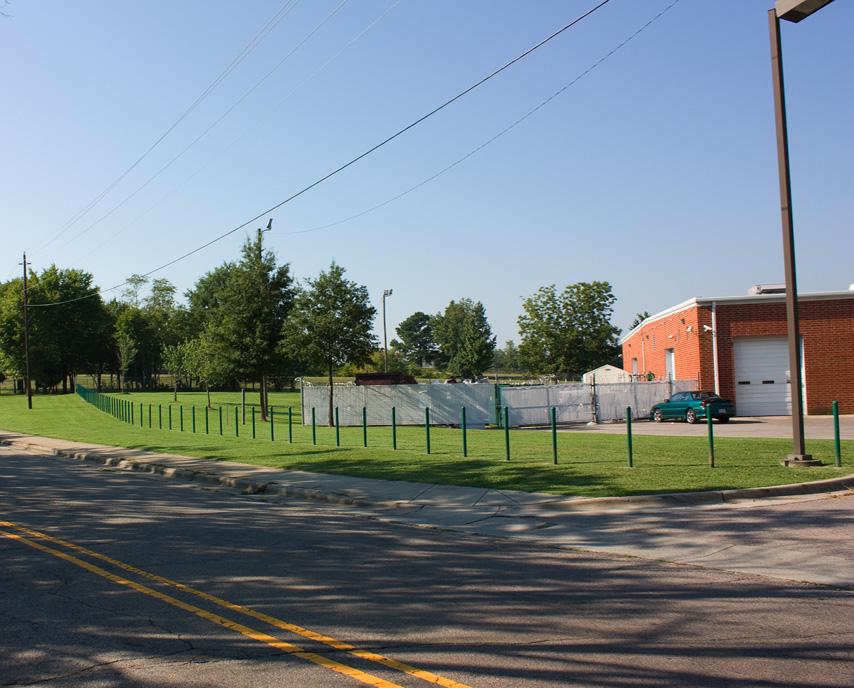 Looking southeast, 09.04.08

Find this spot on a Google Map

35.989321 -78.89711