Year demolished
mid-1970s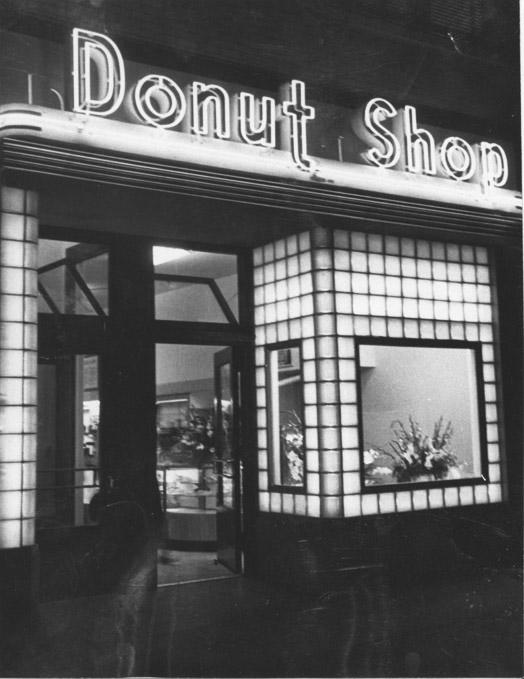 (Courtesy Durham County Library / North Carolina Collection)

The building at 336 East Pettigrew Street was the location of "The Donut Shop" (also called "The Do-Nut Shop") - a popular mid-20th century restaurant and meeting place for the Hayti community. The restaurant was founded in 1946 by W.G. Pearson, II and his wife, Jessie Logan after Pearson returned to Durham from service in World War II. Per a 1951 writeup, the restaurant was "hailed as 'The South's Finest Eating Establishment'." The restaurant featured private dining rooms and a banquet room, known as "The Jade Room."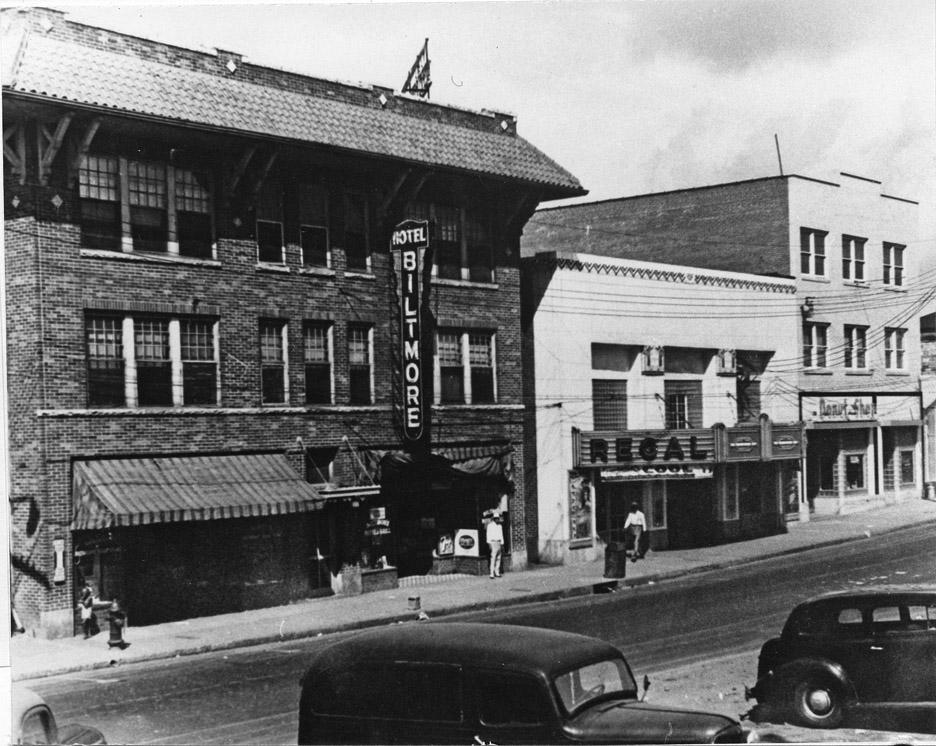 The Donut Shop, rightmost of the three buildings.
(Courtesy Durham County Library)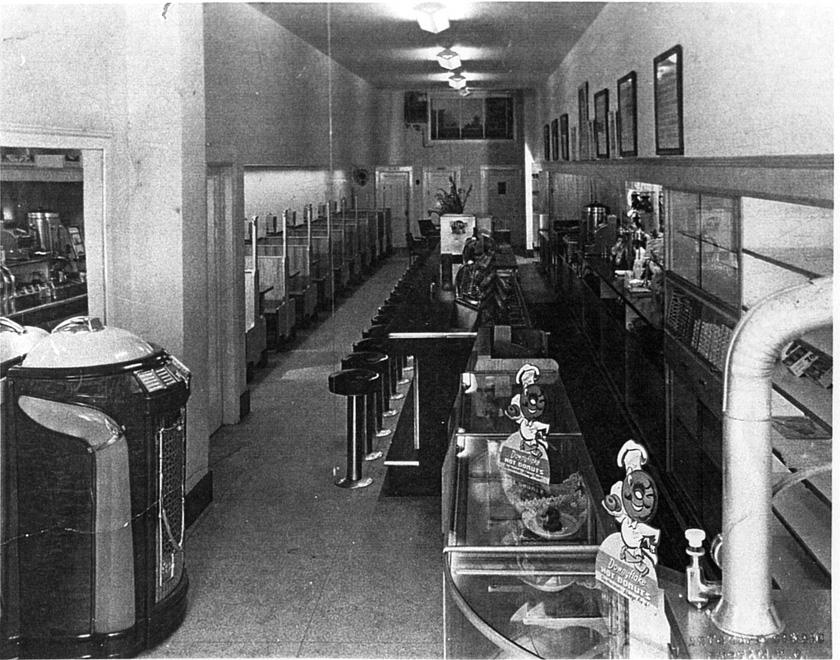 Interior of the Donut Shop, 1950s.

Below, an excerpt from "Negro Durham Marches On" about the Donut Shop, 1949.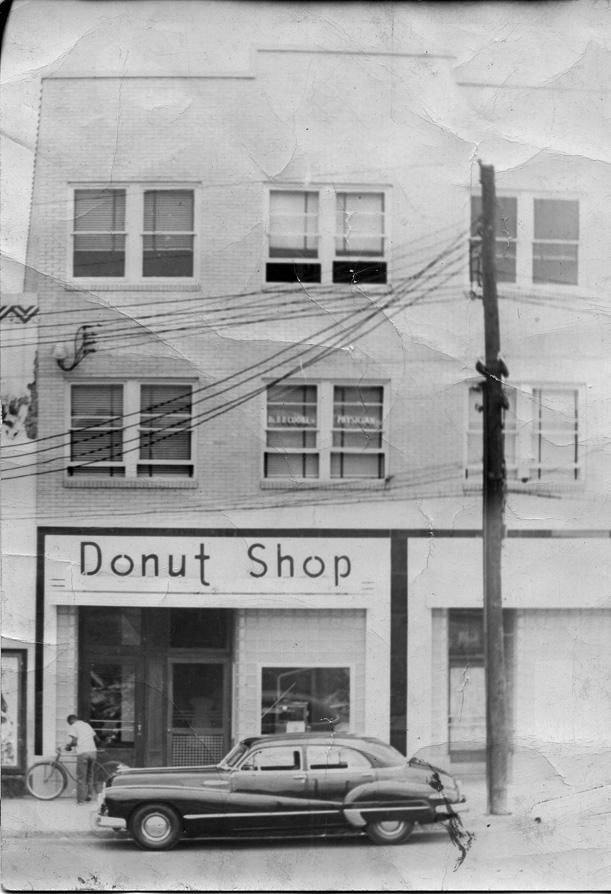 Looking south from E. Pettigrew St., 1950s.

It isn't clear when the Donut Shop, as a business, closed. By 1971, the upper floors were home to WAFR, an African-American-oriented public radio station. A fascinating June 1973 article in Ebony profiled the station as a "strong, unifying force in Durham's black [sic] community...."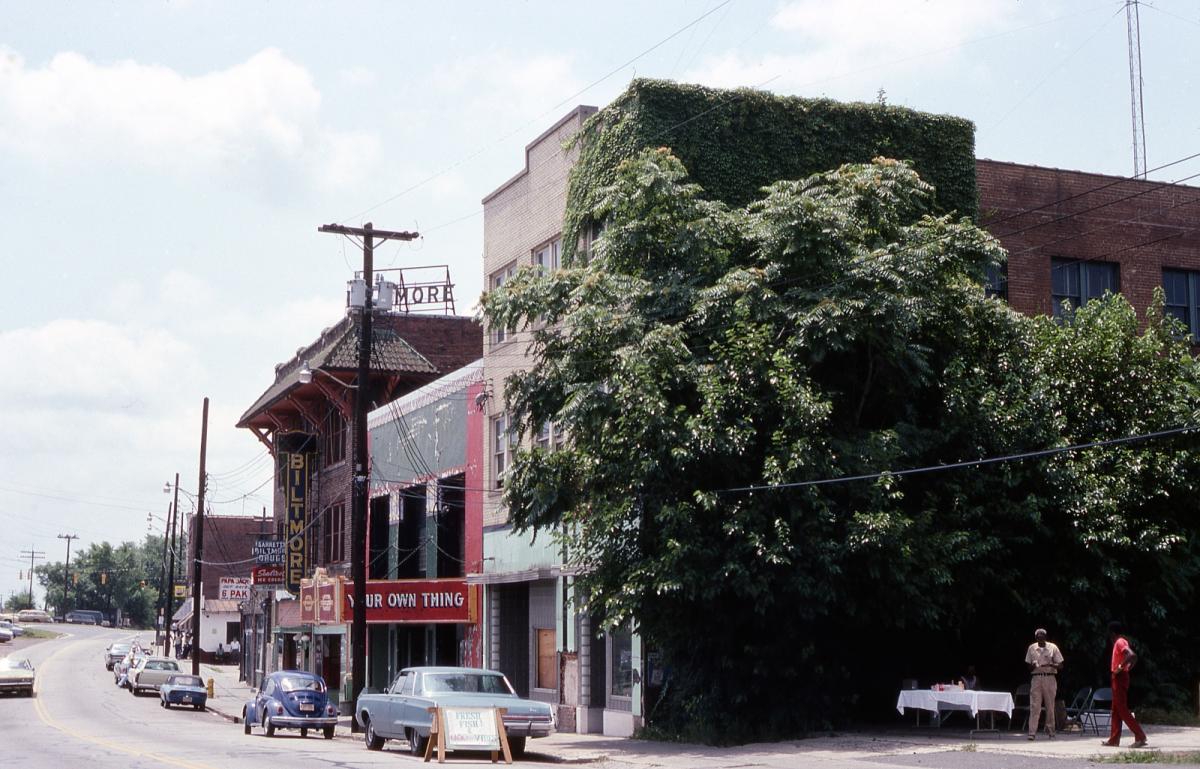 This photo looking southeast was taken in June 1976 by staff at the NC State Historic Preservation Office.

The building appears to have been torn down in the late-1970s. It has been some form of parking lot since that time.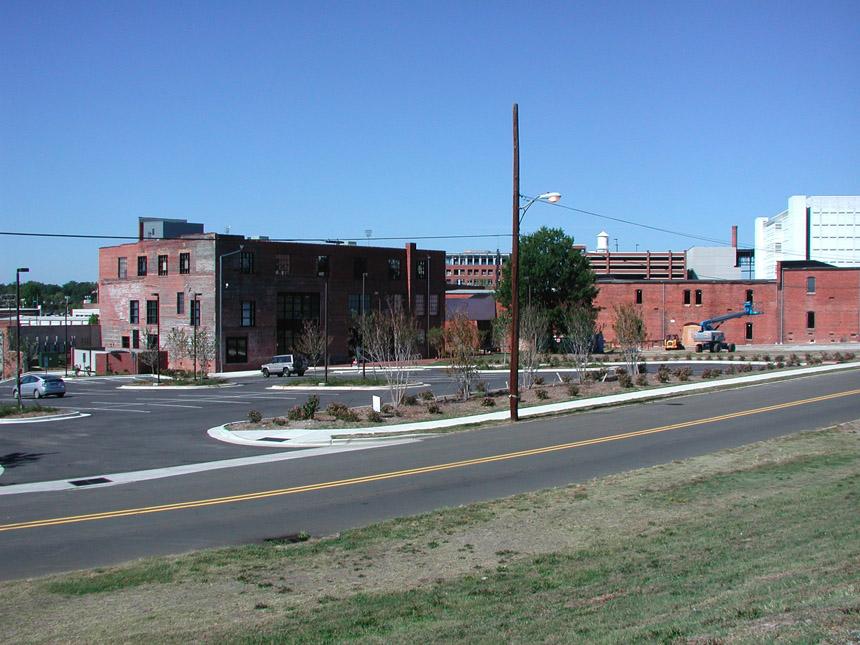 Looking southwest from the same vantage point as the three building shot above, 09.20.07. The Donut Shop would be approximately behind the telephone pole.

Below, a video I made by superimposing an aerial view of Hayti in 1959 on 2007 satellite imagery and fading the 1959 aerial in and out.




35.991483,-78.898394