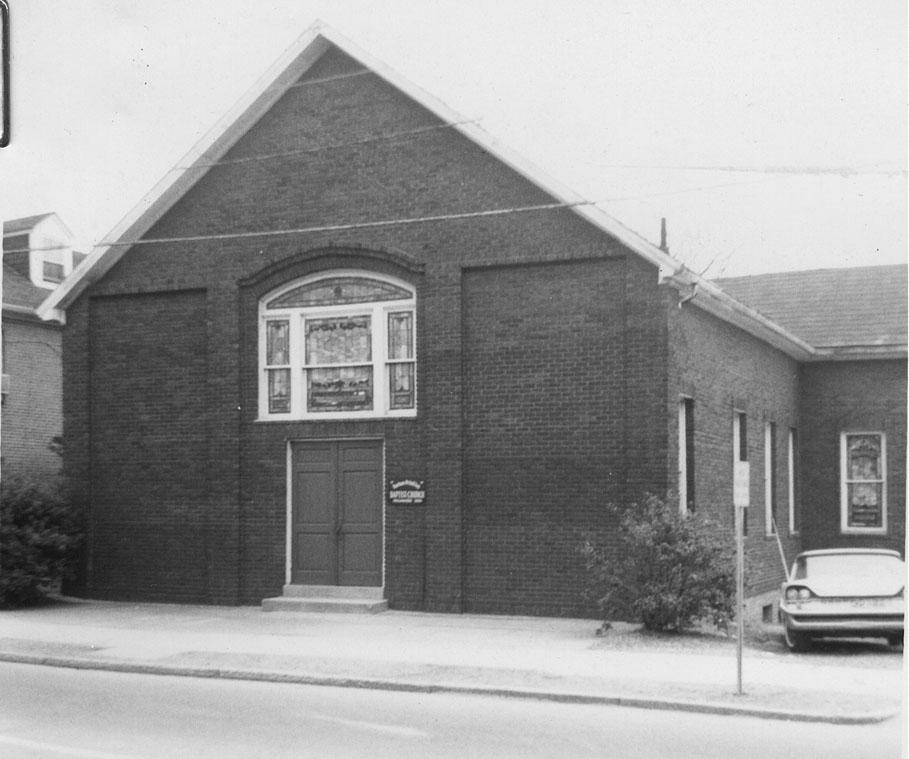 Although rarely mentioned alongside the "Big Four" churches downtown, the Primitive Baptists were here quite early - forming a congregation in 1885 under the leadership of TY Monk. Per Boyd, the majority of the members came from the Eno and Mt. Lebanon churches in Durham County. They established their church near the intersection of Cleveland and Liberty Streets, directly across Cleveland St. from Durham Methodist, later Trinity Methodist Church.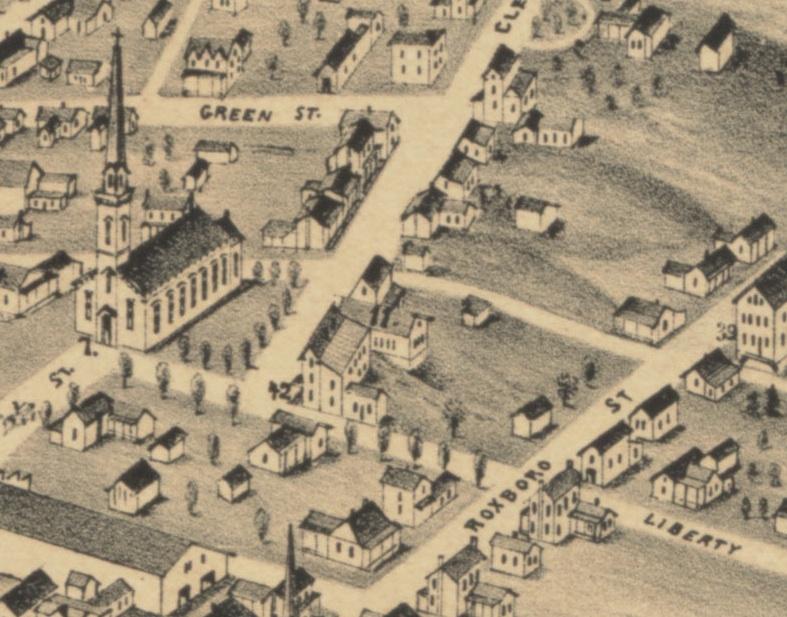 No. 11 on the 1891 Bird's Eye
(Courtesy Duke Archives)

Everything I know about Primitive Baptists I learned in the last 5 minutes from Wikipedia; as with anything wikipedian, caveat emptor. But the name is, of course, intriguing - and seems to derive from a sense of primitive as 'original' rather than the connotation we might leap to.

It appears that an early frame chuch was replaced with a cruciform brick church by the early 20th century.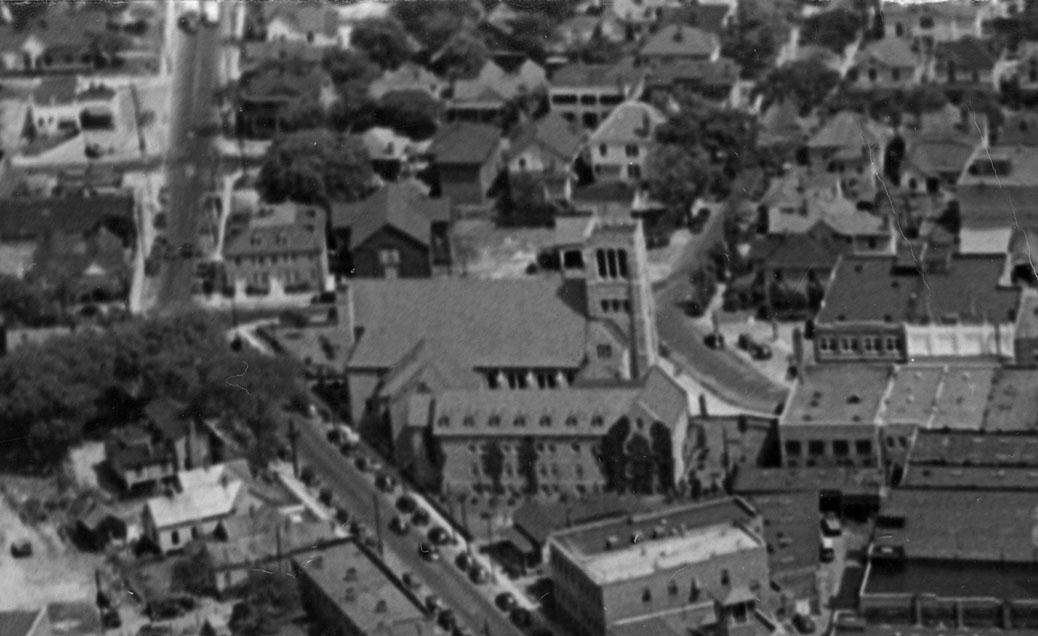 Looking east, 1938. The church is the cruciform structure just 'above' (beyond) Trinity Methodist.
(Courtesy Duke Archives)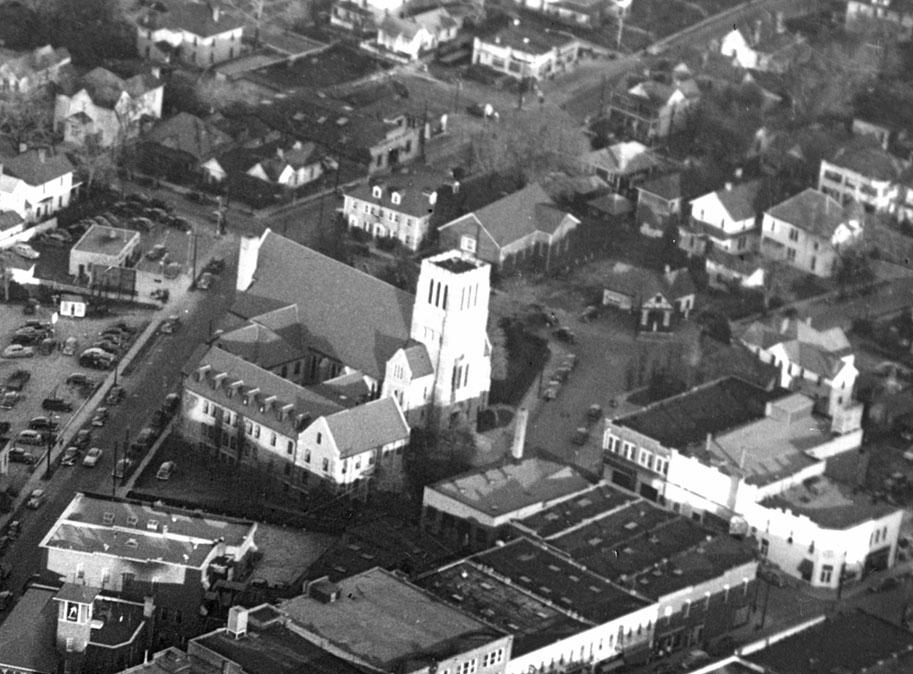 Looking northeast, 1960
(Courtesy Duke Archives)

The first actual street-level picture I have of the church is from 1966.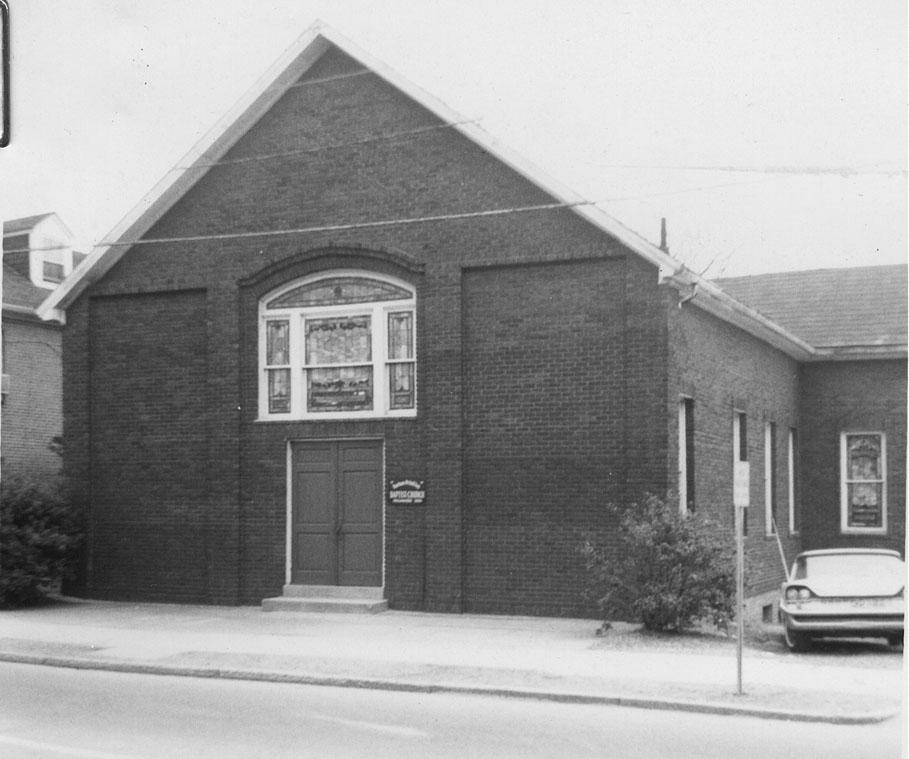 Looking east, 1966.

Urban renewal took down this building around 1970.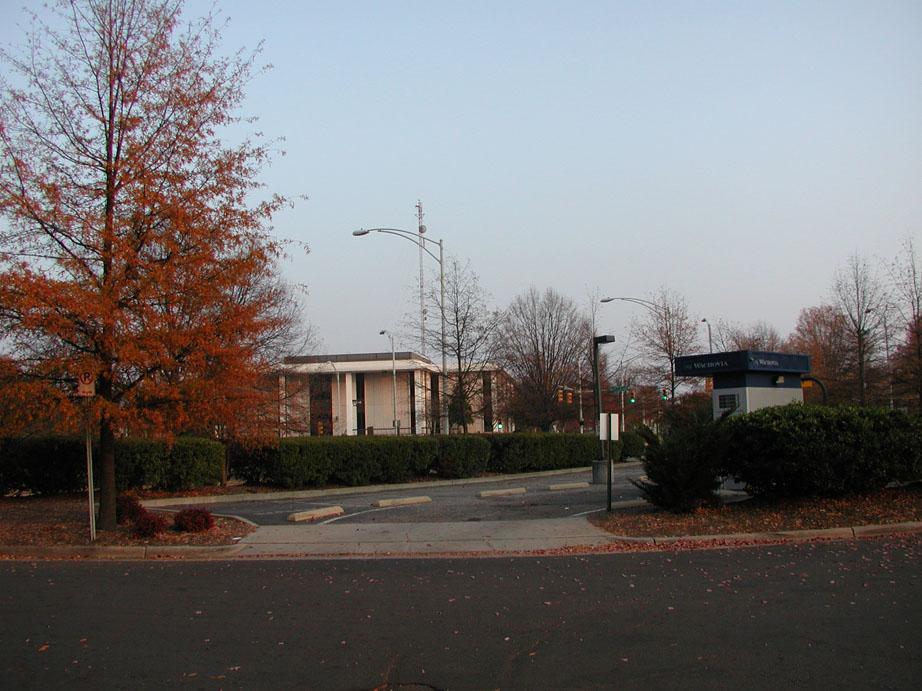 Looking east from 'Cleveland and Liberty', 2007.