STAR BRICK WAREHOUSE
Built in
1920s
/ Demolished in
1960s-1970s
In tours
Last updated
Wed, 05/02/2012 - 9:49pm by gary
Comments
Built in
1920s
/ Demolished in
1960s-1970s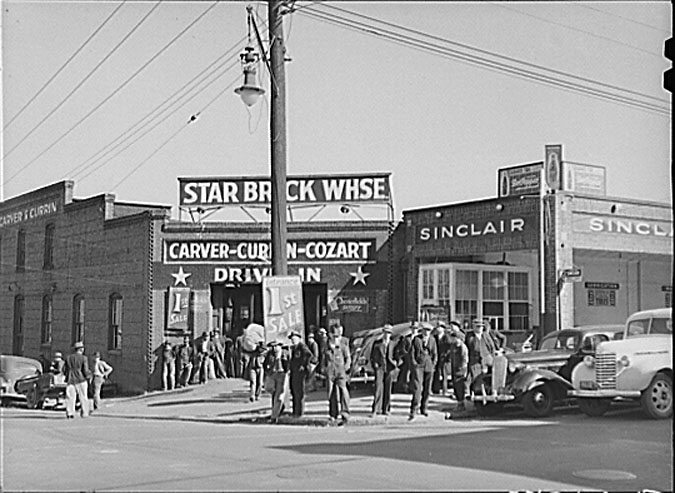 Although our new ubiquitous 'wayfinding' (to use the earnest planning lingo) signs proclaim the area of the Liggett redevelopment as the "Warehouse District", the real warehouse district in Durham stretched along both sides of Rigsbee Ave., north of Morgan St.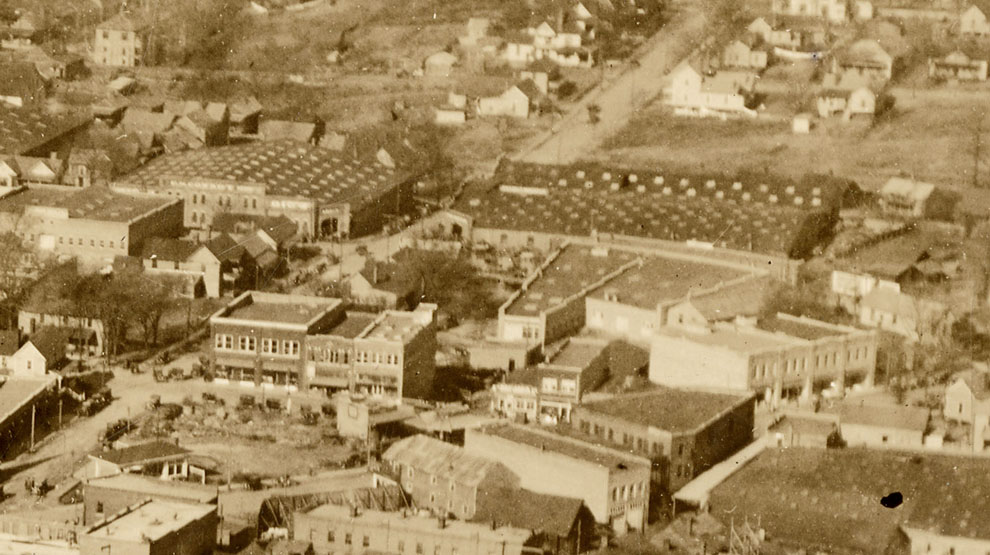 The view in 1924, looking northwest. The two very large brick warehouses straddle Rigsbee - the Big 4 Warehouse on the left and the Star Brick Warehouse on the right.
(Courtesy Duke Archives)
These were the warehouses where the real commerce of the tobacco industry took place - hundreds of farmers coming to market and buyers purchasing the tobacco at auction.
The warehouse district expanded to include most of the area we now deem 'Central Park'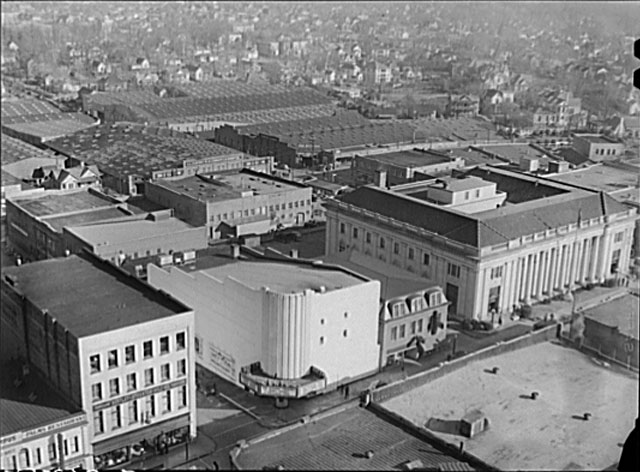 Looking northeast from the Washington Duke Hotel, 1940 - East Chapel Hill St. is in the foreground. Tobacco warehouses cover the landscape north of Morgan St.
(Courtesy Library of Congress)
Below, the entrance of the Star Brick Warehouse - looking northeast from Morgan and Rigsbee, 1940.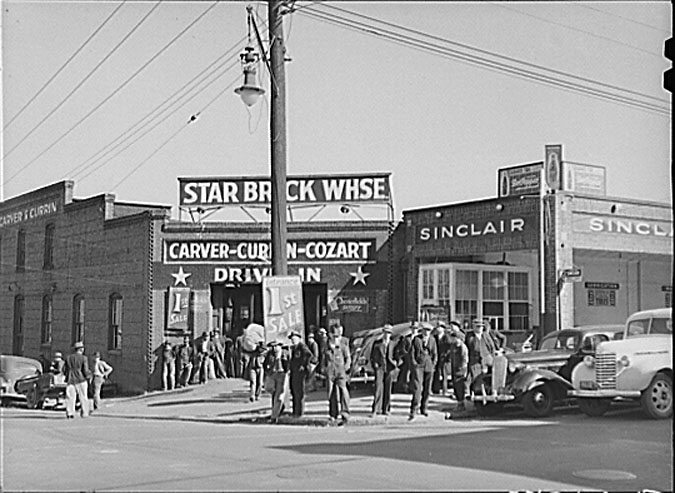 (Courtesy Library of Congress)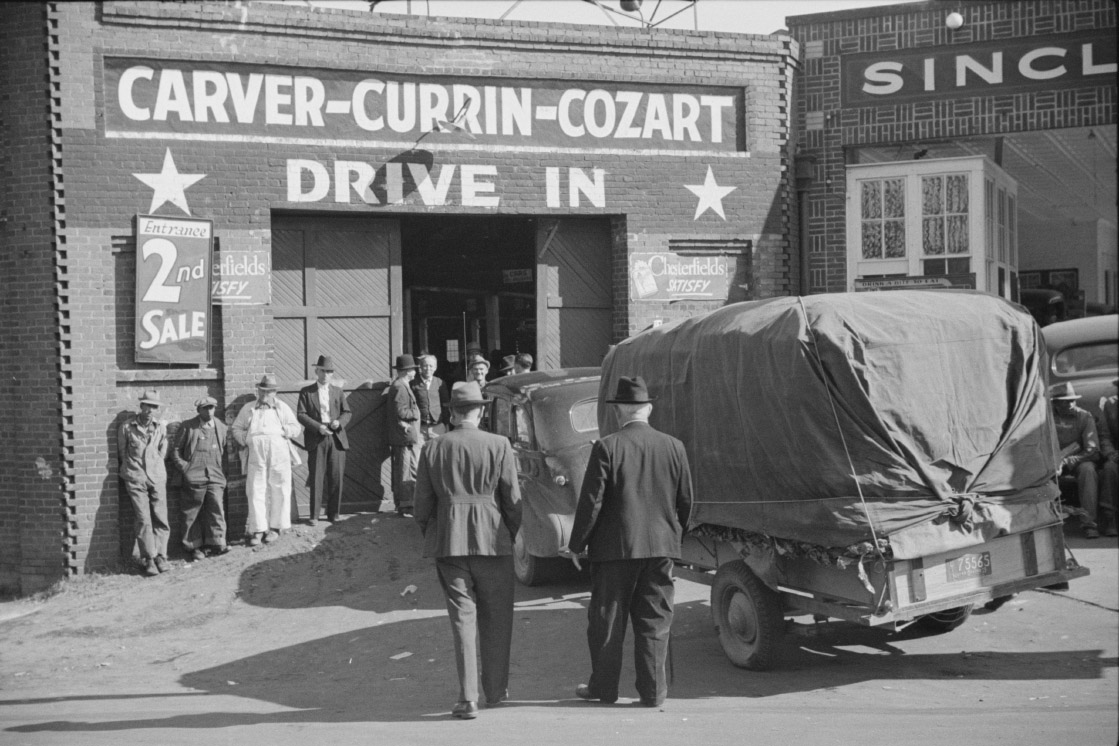 A better, closer view of the entrance
(Courtesy Library of Congress - FSA collection)
In 1944, the Big 4 warehouse burned in a protest over the acquittal of the murderer of Private Booker T. Spicely. The Star Brick warehouse survived the fire.
Below, another view northeast, 1960.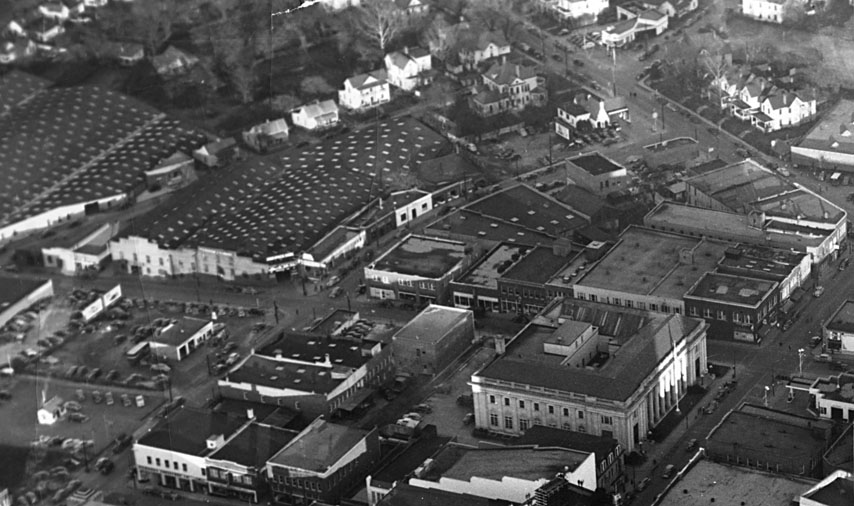 (Courtesy Duke Archives)
The warehouses - with the exception of the Liberty - were torn down during the 1960s-1980s - not by urban renewal, but just by changes in the marketplace. From the Surgeon's General Warning in 1964 onward, the health consequences of tobacco became clear, and its fortune (and that of those who dealt in it) faded.
Never fear, though - we southerners don't give up a slow death that easily.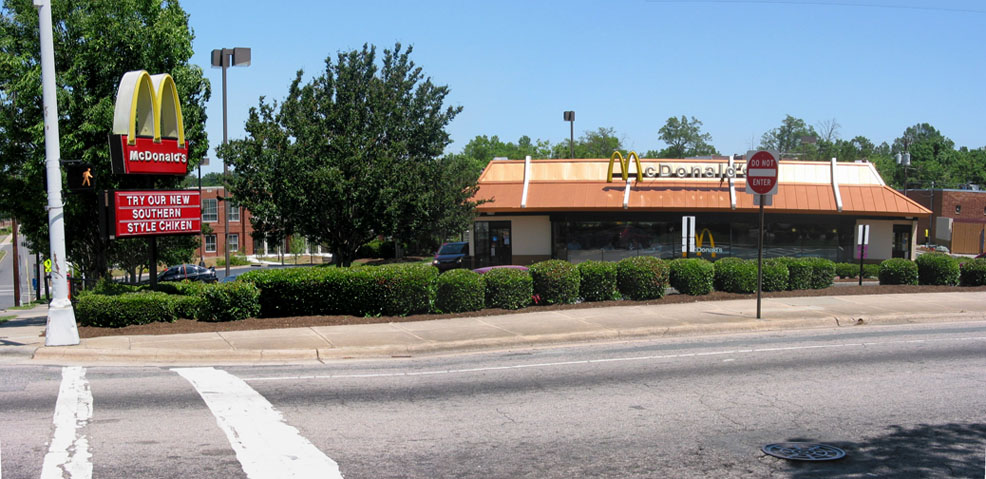 Looking northeast, 2007.