212 FOSTER ST. - HOLLAND FURNITURE CO.
In tours
This building does not appear in any tours yet.
Last updated
Sun, 10/13/2013 - 12:10pm by gary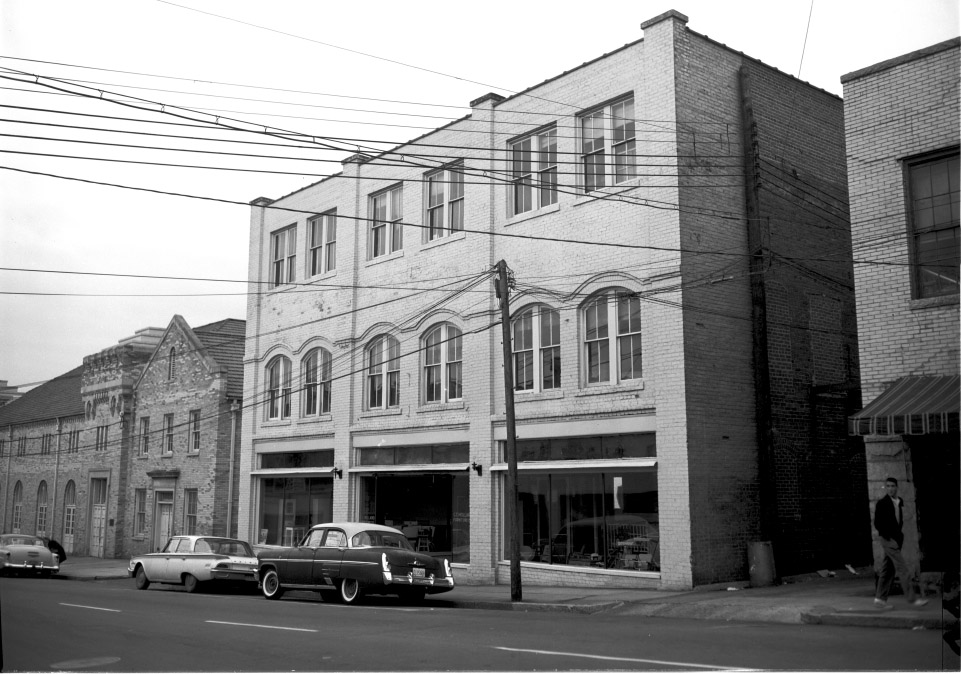 212 Foster Street was located just north of the Durham Armory on Foster St. By the 1920s, it housed the Holland Furniture Company.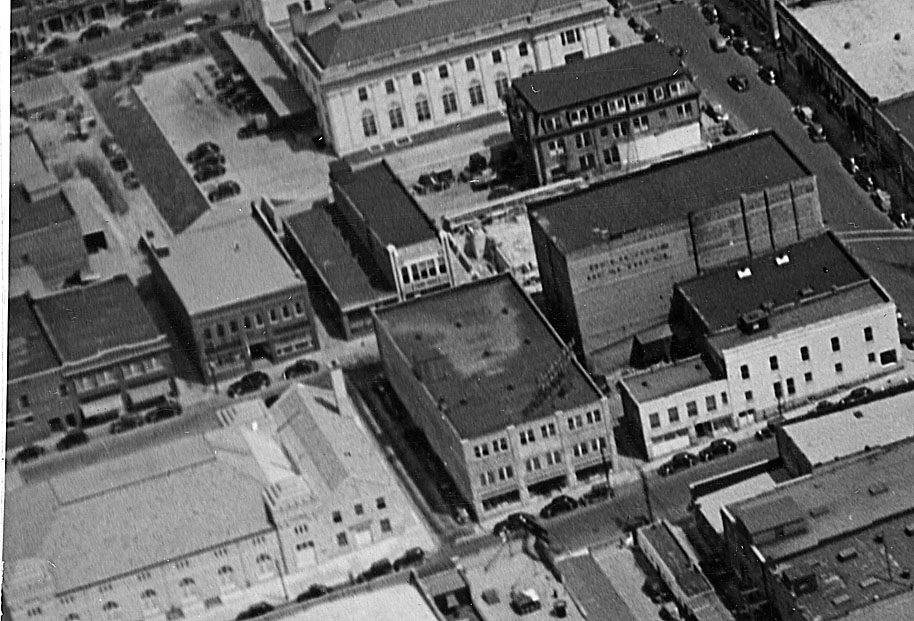 Looking east, Foster St. in the foreground.
(Courtesy Duke Archives)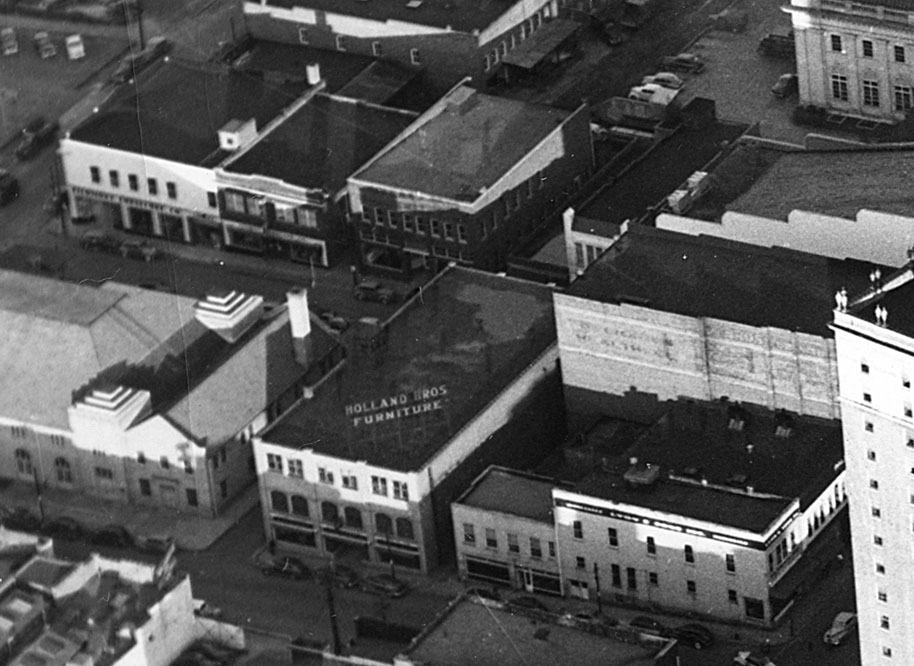 Looking northeast, 1940s.
(Courtesy Duke Archives)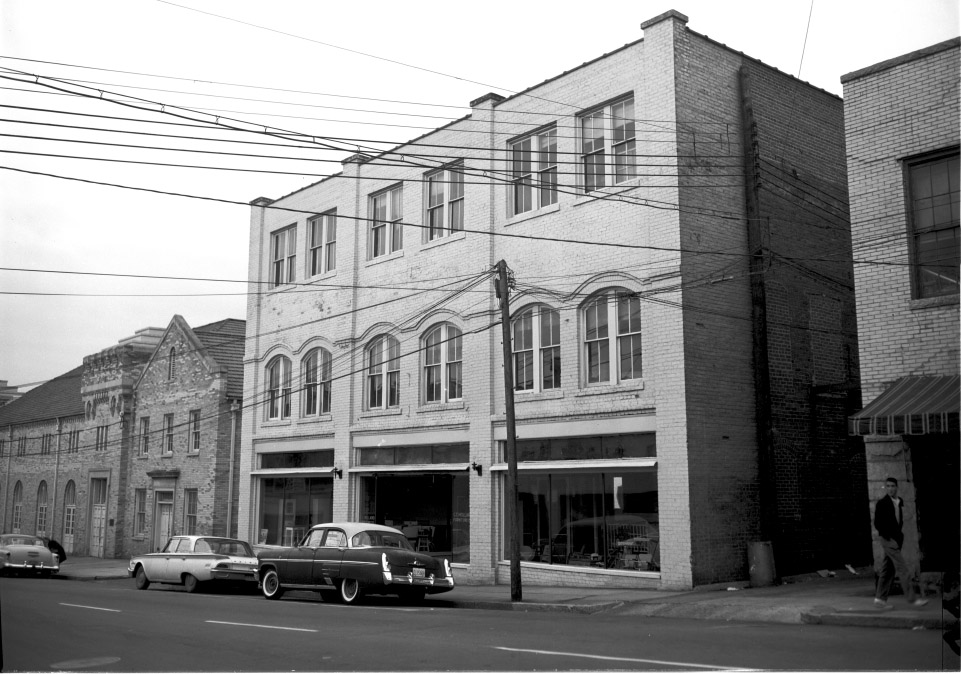 10.31.60 (Courtesy Herald-Sun)
10.31.60 (Courtesy Herald-Sun)
After the Kimbrell's Furniture Building on West Parrish St. burned, Kimbrell's moved here.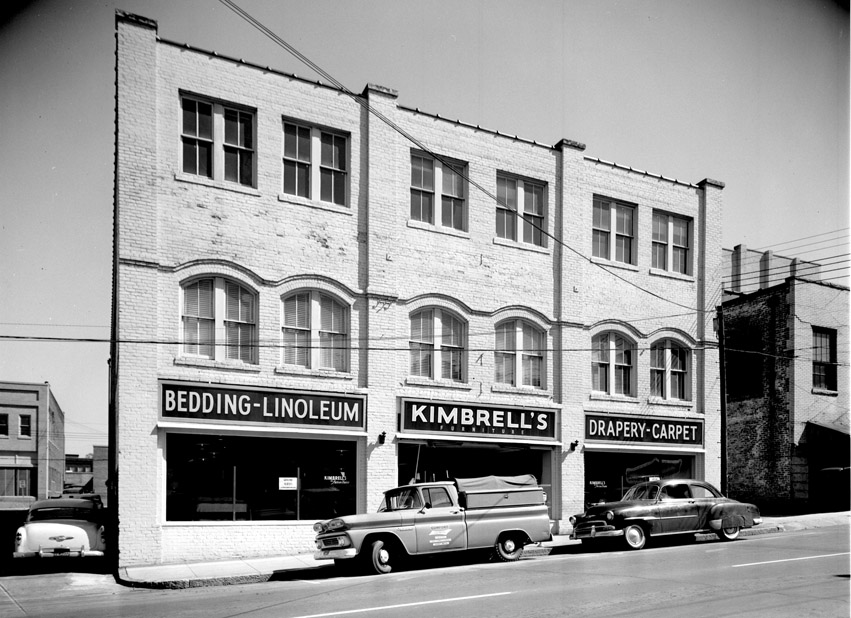 212 Foster St., 03.16.61
(Courtesy Herald-Sun)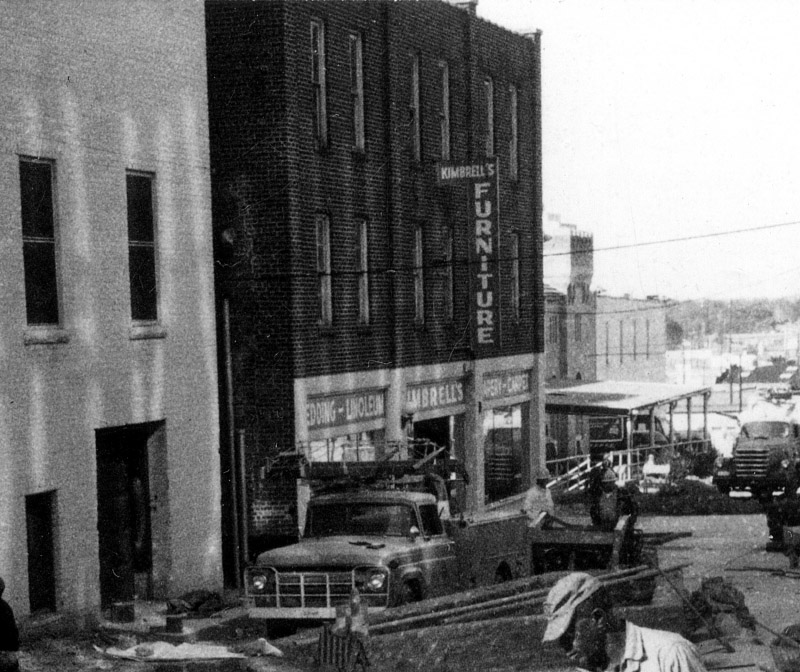 Looking down Holland Street at the rear of the building (during construction of the Holland Street Mall)
(Courtesy Herald-Sun)
Another look at the back (Holland Street) side of the building.)
By the 1970s, Kimbrell's had moved to 101-107 West Chapel Hill St.
By the 1980s, when many of the surrounding buildings had been torn down via urban renewal, this building was still around, albeit with bricked up windows and faded remnants of the Kimbrell's signage.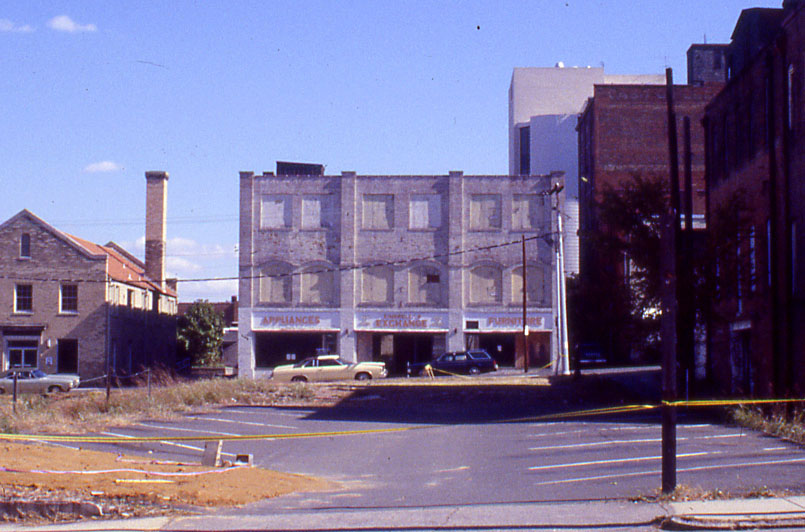 Looking east from Roney St.
(Courtesy Durham County Library)
I'm presuming that it was torn down as part of the Omni/Convention center grand plan, in order to provide more parking. It remains a (city) surface parking lot today.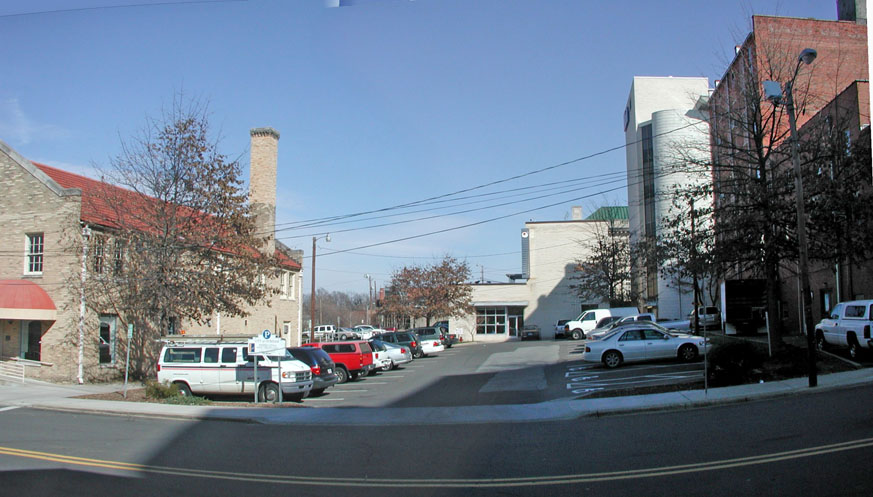 Looking east from Foster, 2007