The building(s) in today's post represent the solutions to two Durham landscape mysteries that plagued me for awhile, now solved.

First the building below, which I noted in the Duke Archives in 2006. It was simply labelled as "Kramer Tobacco Company" with no location info. This, in and of itself was not terribly unusual - I've often managed to deduce the location of a building shot by something in the background of the photo, or, failing that, looking up the business name in one of the early city directories on microfilm at the main library (which is what I did for yesterday's photo of the Waverly Ice Cream company).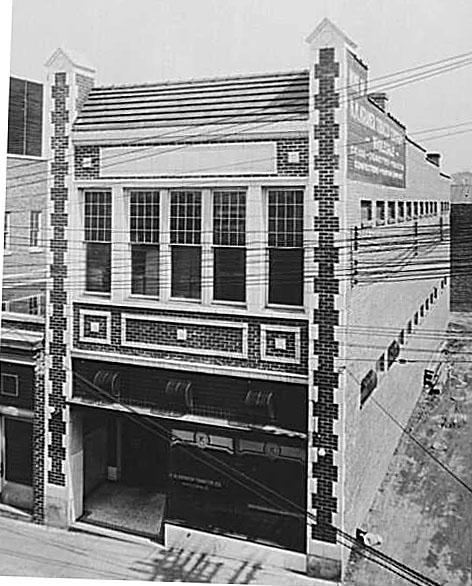 (Courtesy Duke Archives)

When I looked up "Kramer Tobacco" though, it said the business was located on Parrish St. I knew I'd never seen an image of Parrish St. that included this building. So it remained a mystery to me for many months (as I tried to figure out whether there was a spot this building could hide on Parrish St.)

Finally, I stumbled upon an aerial shot - and I thought I recognized the distinctive facade of this building - I looked at the shot with a magnifying glass, and confirmed it. Here is a blown-up view of that aerial.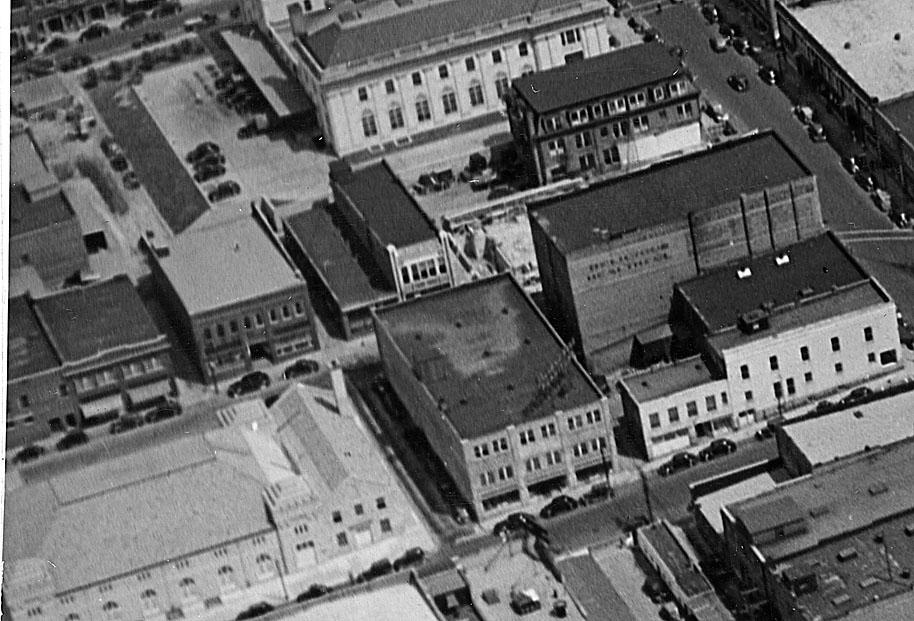 The one-story and two-story buildings were located just to the south of the Waverly Ice Cream company, on the east side of Holland St. They persisted in the current configuration until 1960, at least.

(Update: 6/23/08 - I located a 1966 photo of this building, already somewhat modified.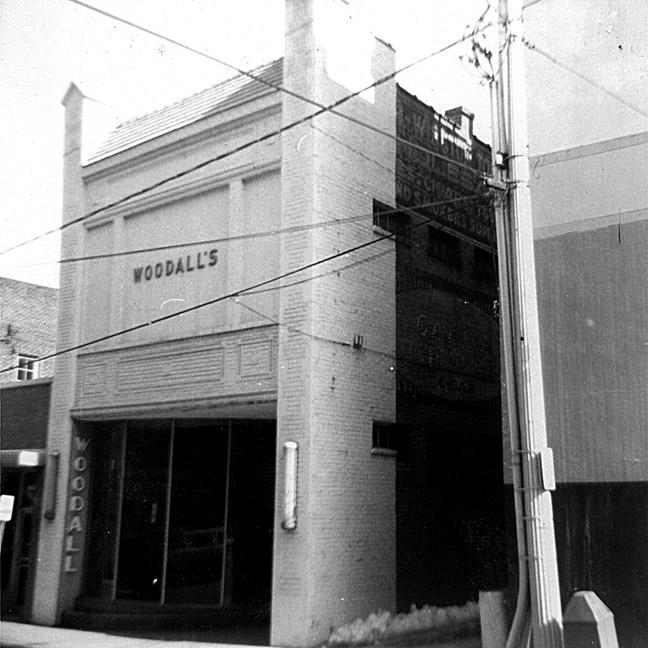 316 Holland St., February 1966.)
The BC Woodall company started as a "bicycle, buggy, and harness manufacturer," and was located at 118 West Parrish St. In 1953, they described themselves thussly:
"BC Woodall Co. is now located on Holland St. and is Durham's most complete departmentalized sports store ... here is a store catering to individual needs for the fisherman, hunter, golfer, bowler, and all other sports plus toys, bicycles, and playthings of all kinds for children and grown-ups alike. Here also is a sales organization that services schools, colleges in equipment for all major and minor sports. A competent sales staff is ready to serve you at all times ... folks who know sports and sports equipment."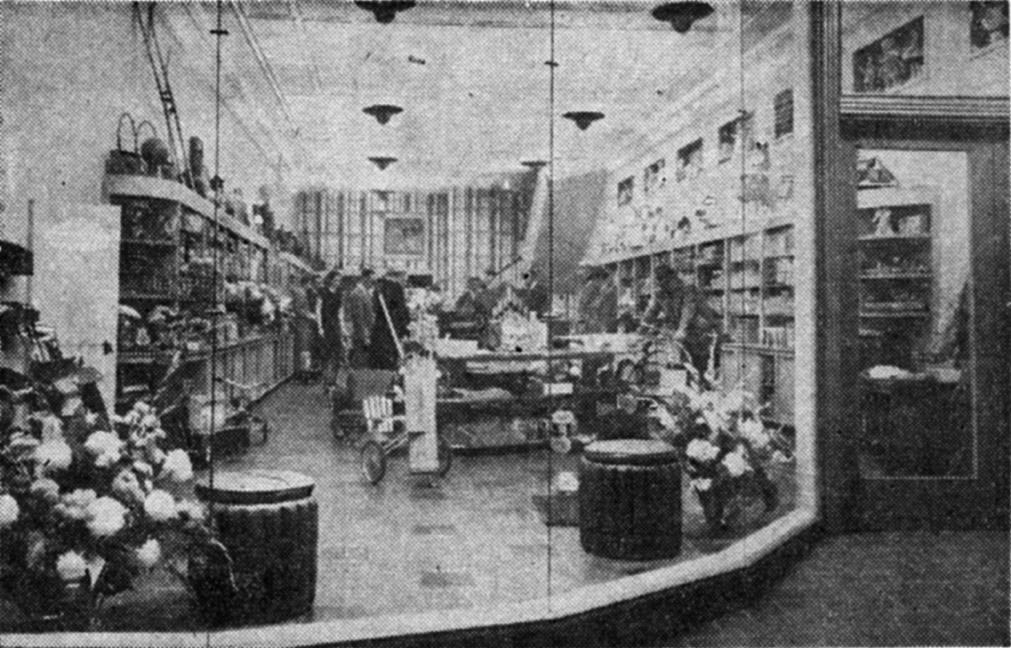 1953
I assumed that the building had been torn down initially, but then I began to wonder...

Before I really knew that Holland St. had been a street at some point, I had been intrigued by the building below.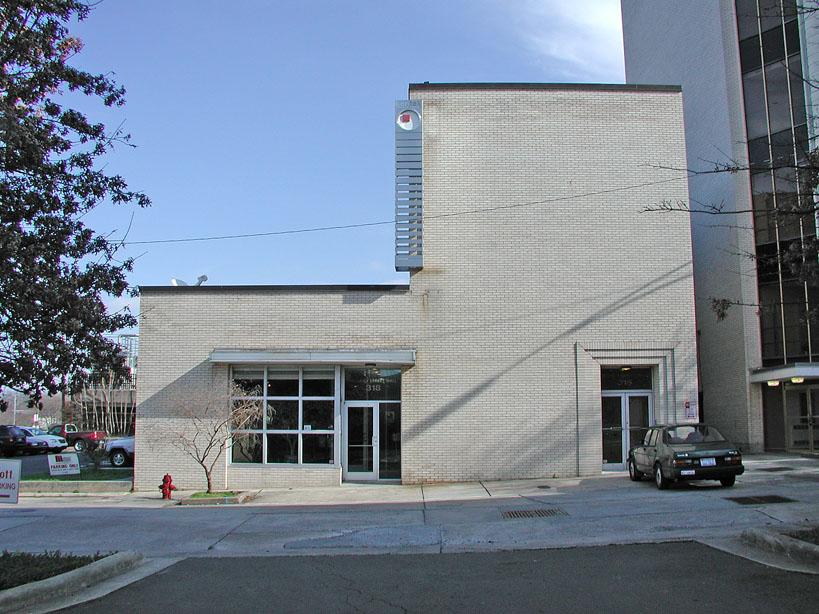 The Kontek building faces on "Holland Alley" as it is called - and I always found it cool that this funky building was, I thought, hidden in the middle of the block.

So - same spot as the Kramer Tobacco company. The enduring question - same building(s)? Although the outward appearance is not at all the same, the size/massing of the 'backwards L' shape seems to be in the exact spot of the original one-story, two-story building(s). There is also a little step-down on the roofline that appears similar. I think they could be - what do you think?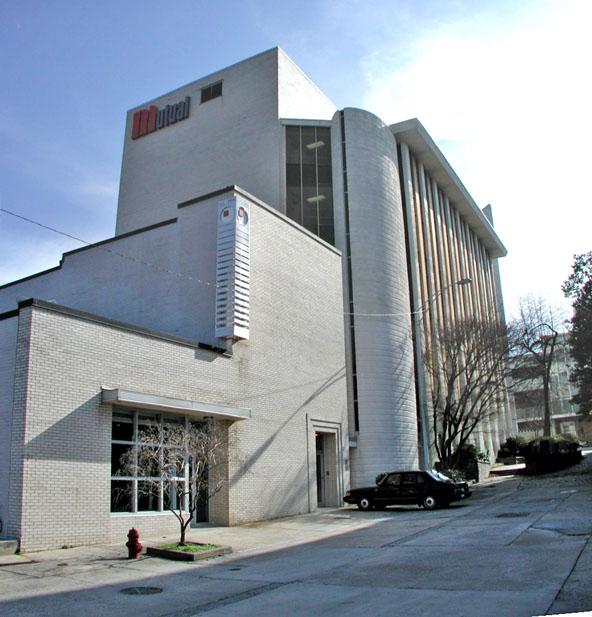 Kontek and Mutual Savings Bank, looking south on the former Holland St.

Update: 3/15/07
The nice folks at Kontek were kind enough to take me on a tour around the inside, and I would say that I left with a strong certainty that these are the same buildings. While the inside was redone as an impressive modern office space (with some very cool details) there are remaining elements, such as the original tin ceiling upstairs and exposed original beams and brickwork in the front stairway. I am also pretty certain that nothing of the original facade remains. The provided me with some nice shots taken from the Durham Centre.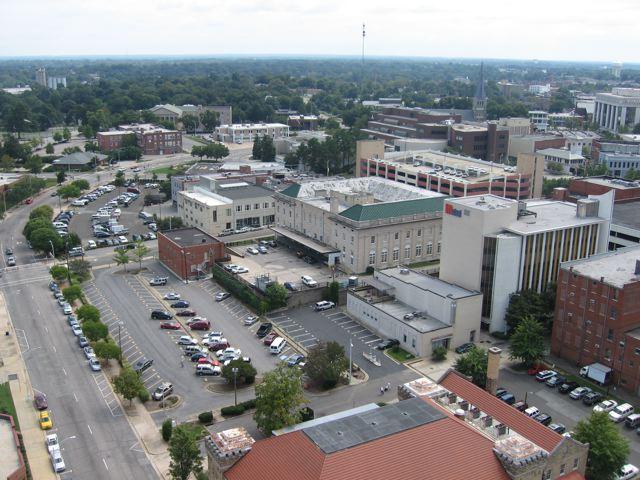 Looking southeast from the Durham Centre at Holland and Morgan.
(Courtesy KONTEK Systems)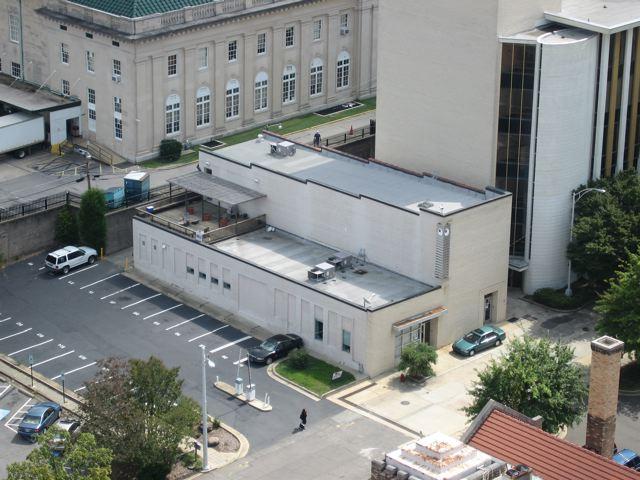 Looking southeast from the Durham Centre, tighter shot of the KONTEK builing.
(Courtesy KONTEK Systems)