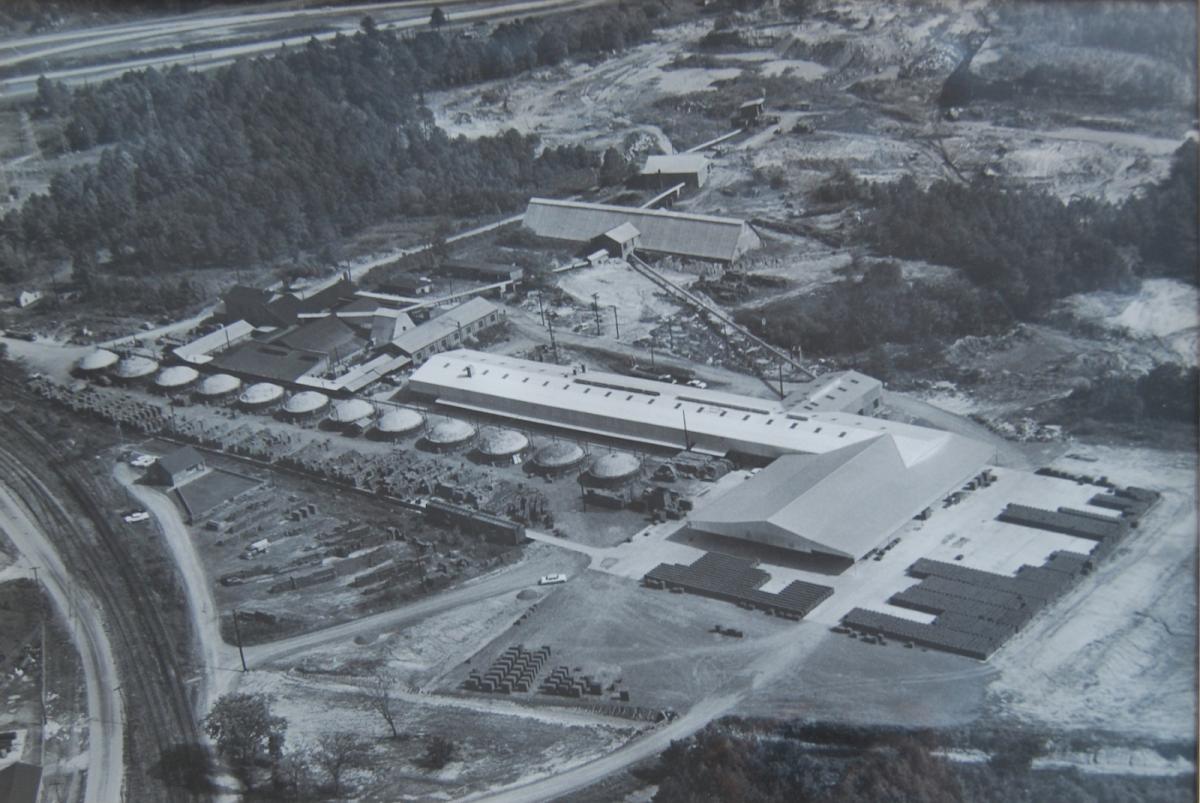 Business/Organization Type
Feature Image: Borden Aerial
Image Source: Courtesy of the Borden Family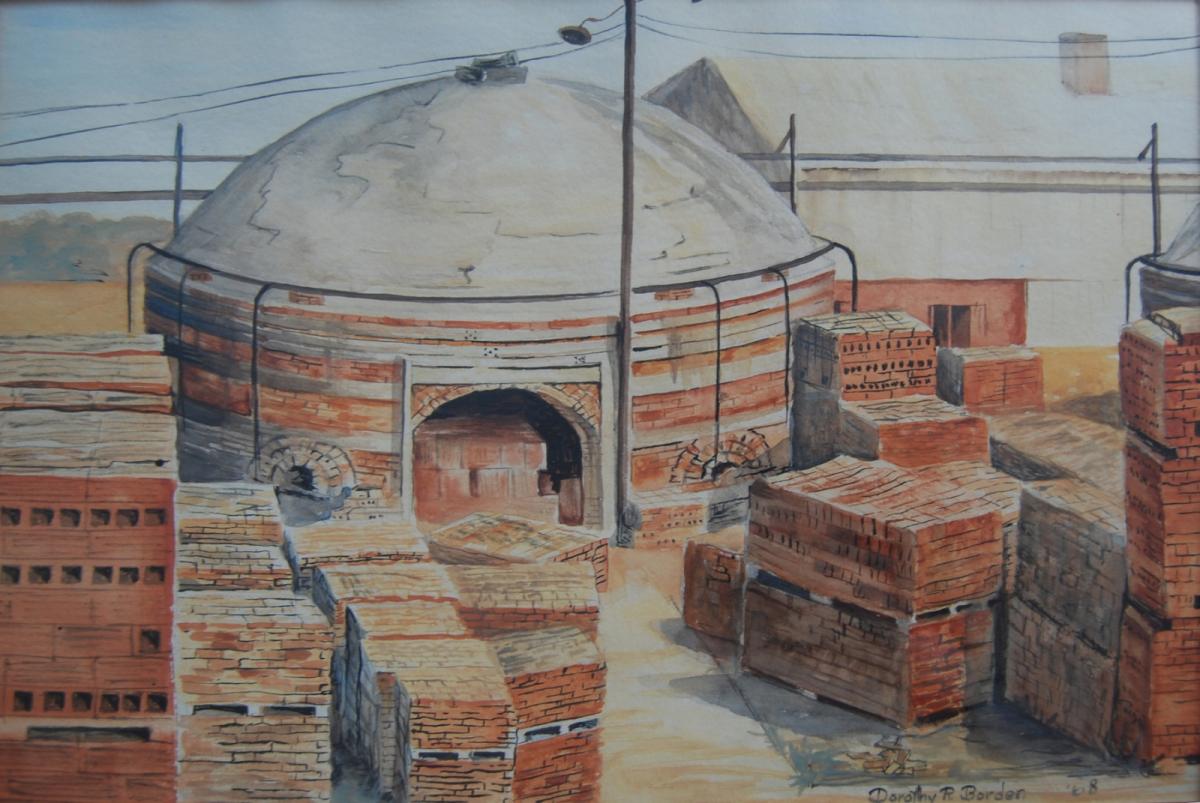 Image Source: Courtesy of the Borden Family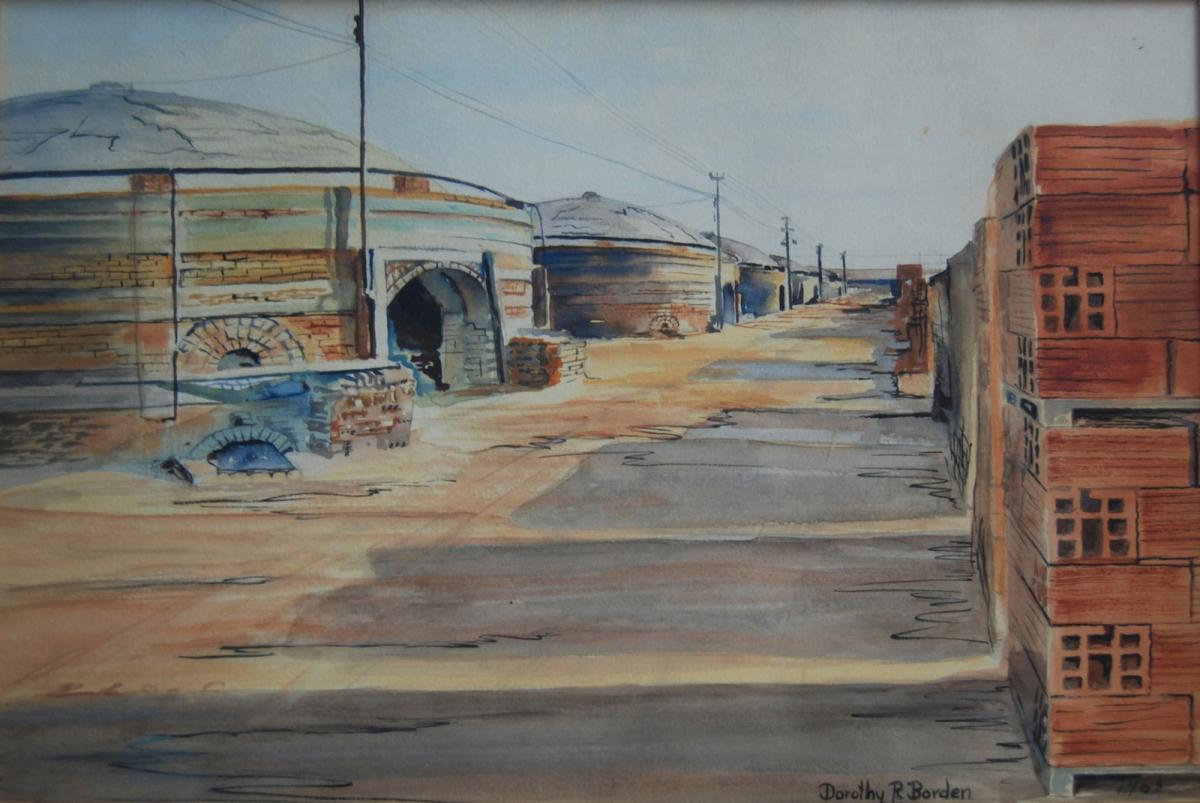 Image Source: Courtesy of the Borden Family 
Image Caption: In 1959 Borden upgraded from beehive kilns to long tunnel kilns. Both are pictured in above images. 
Borden Brick & Tile in Durham
The Borden family started making bricks in Goldsboro in 1911 using river-bottom clay placed in molds by hand. As Borden Brick and Tile grew, the company responded to changes in manufacturing methods including pressed brick and end-cut brick. These methods made shale, rather than clay, the ideal raw material. In 1929, the company moved to Durham where shale was plentiful.
The Great Depression of the 1930s was devastating to the building and construction industry. Borden Brick and Tile supplied bricks for Liggett and Myers and American Tobacco Company, both of which continued to expand in spite of the Depression.
During World War II, the company supplied brick for Camp Butner, an infantry training camp built in 1942, before closing for the duration of the war. Economic growth followed the end of the war; many homes, businesses, and university buildings from this time were made with Borden bricks.
Brothers Frank Kennon "K "and John "Jack" Borden, grandsons of the company's original founder, learned the brick business from the ground up during the 1950s when they joined the company. Kay oversaw production while Jack managed the sales team. Durham was still a tobacco town, and Jack always kept a pack of Lucky Strike and a pack of competing Chesterfield in his car for sales calls.
This information was excerpted from the Museum of Durham History exhibit "Durham A-Z: B is for Bricks," which was on display at the History Hub in Spring of 2014.