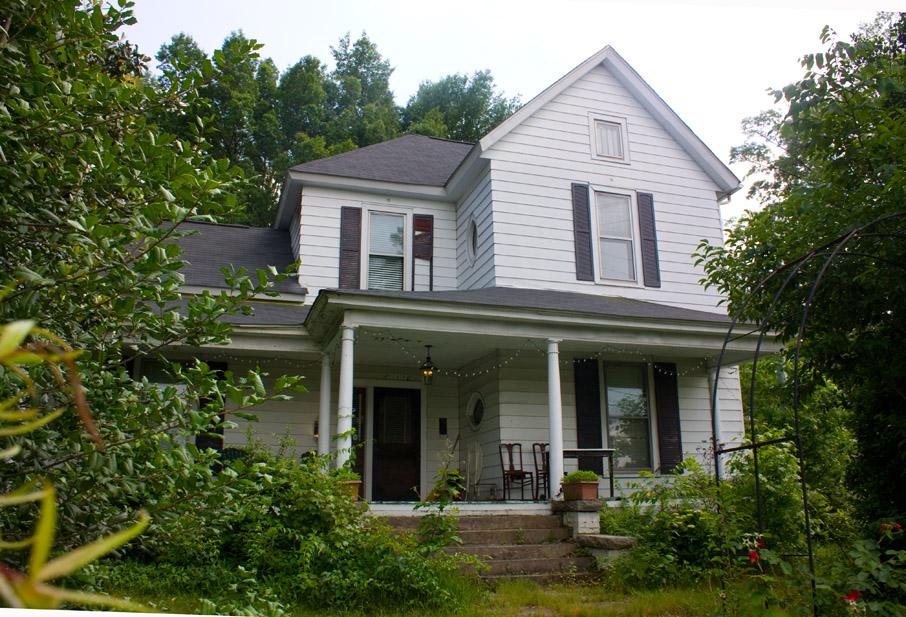 Young-Cole-Couch House, 05.23.10.

Thanks to Preservation Durham and Heather Wagner for supplying the following history

The land on which the Cole-Couch house stands was owned initially by the W. P. Clements family. According to the 1905 deed for the property, the Clements owned an existing house on the adjacent property to the east, what was later described as the T. E. Berry land (plat book 9/pg 66). In 1905, W.H. Young bought the lot on the southeast corner of what is now Club Boulevard and Norton Street and likely constructed the house soon after. In 1910, he purchased from the Clements an additional fifteen-foot wide strip of land on the east side of his property.

The house and both lots (now listed as a single parcel) were sold to Annie B. Battle in 1912, who in turn sold the property to G. Ed. Cole in 1917. Cole was a farmer who bought and sold land throughout the neighborhood in the 1910s and 1920s. It is likely that the house was enlarged either by Ms. Battle or by the Cole family in the early years of their ownership. Cole, his wife Mattie Wilkerson Cole, and their four children presumably lived in the house immediately after its purchase in 1917, though the portion of Club Boulevard west of Watts Hospital does not appear in city directories until 1927.

Bruce Lowry, who was living on Burch Avenue in 1922, began work in Durham as a bookkeeper for a Durham hosiery mill before joining the Durham fire department in 1924. Lowry married Cole's daughter Pauline and moved into the Cole Homeplace by 1928 when both G. Ed. Cole and Bruce Lowry were listed in the city directory. G. Ed. Cole died in 1931, after which Bruce and Pauline Cole Lowry purchased the property. The Lowry's lived in the home until 1938 when the sold the property to John Bunyan Couch and his wife, Lida Graham Couch.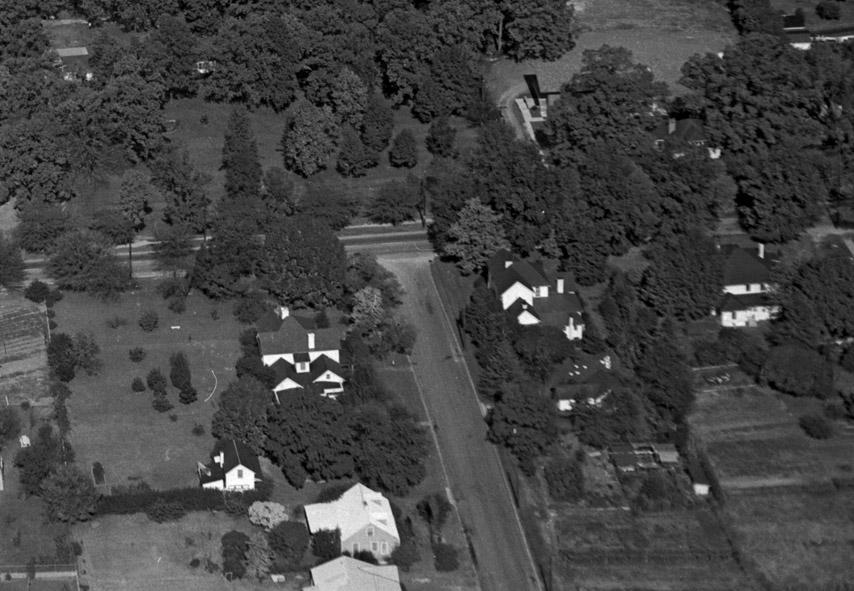 Aerial of Norton and Club with the Young-Cole-Couch house on the right, 1950s.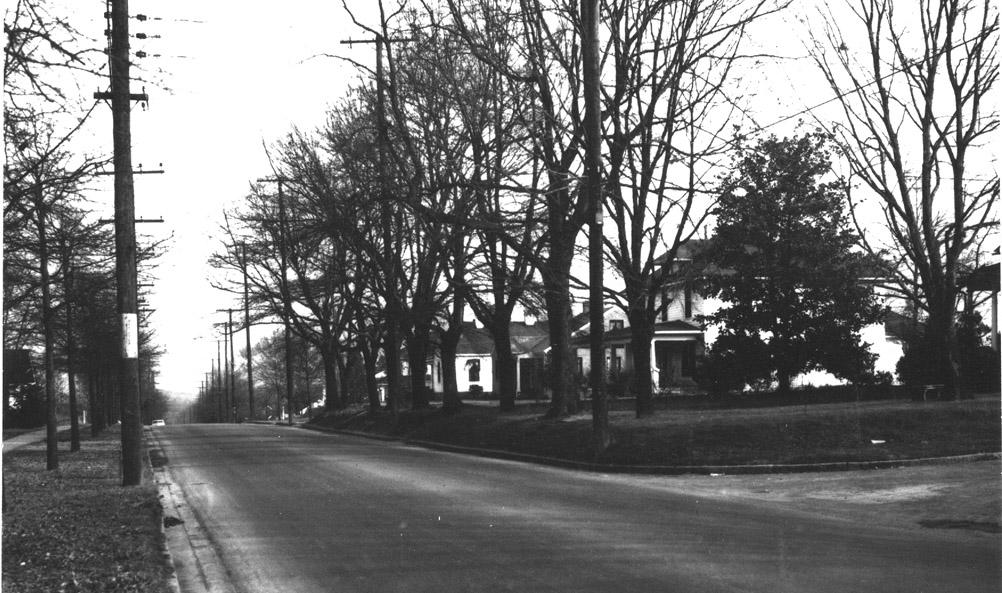 Looking west on West Club Blvd. from Norton St., 1950s.
(Courtesy Durham County Library / North Carolina Collection)

John B. Couch, an employee of the American Tobacco Company, lived in the home with his wife and three children until his death in 1964. Mrs. Lida G. Couch likely passed away in 1995, though she is not listed in the Durham County Cemetery Directory, so no exact date is known. Her heirs sold the property in early 1996 to Diane Heffner, who had been renting the property. Ms. Heffner lived in the house until 2006 when she sold the property to current owner, David Rollins.