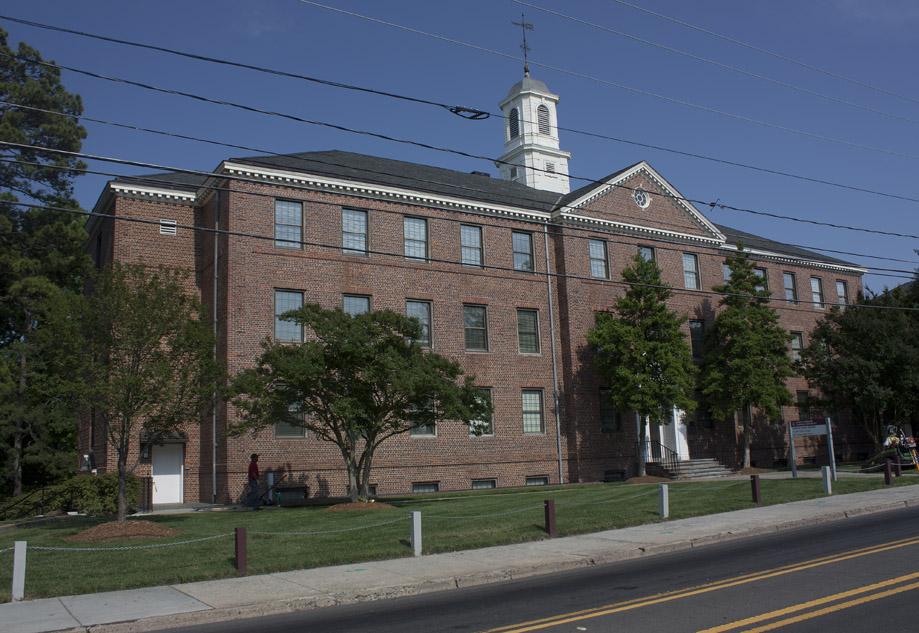 Science Building, 05.24.11
The physical campus expanded again in the late 1930s with the addition of the BN Duke auditorium - named after the College's largest private benefactor to that date and the Science Building - which was erected at the location of the original Boys' Dormitory. The Science Building was designed by Public Works Administration architects, in a similar style to the Atwood and Nash Buildings.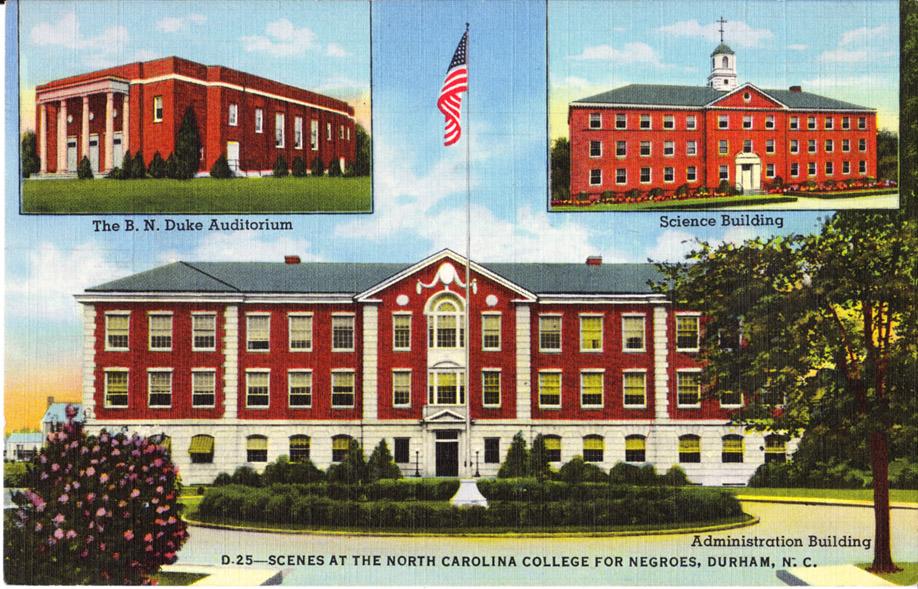 (Courtesy UNC)
The 1986 National Register Nomination states:
Built in 1939, this three-story brick building with a raised basement was designed by government architect John M. Carmody for the Public Works Administration, which funded its construction. Similar to the other pre-1960 buildings on the campus, it is hip-roofed with a central pavillion and brick quoins. Here the pavillion is pedimented and all cornices are denticulated. Highlights are a tall cupola and a surround with wide fluted pilasters and broken pediment at the main entrance. Recent renovations included lowering the ceilings and installing replacement double-hung sash windows with anodized metal frames. Named in honor of a physics professor who taught at the school from 1937 to 1962.