Year demolished
1920s-1970s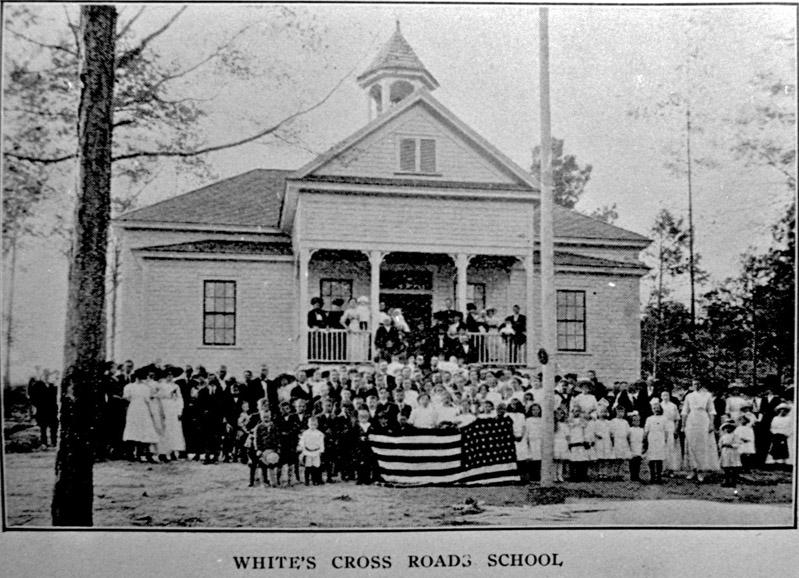 Whites Cross Roads School, 1920s

David Southern notes:

The original White's Cross Roads was at the intersection of the misnamed Cornwallis Road and the New Hope Road, about a hundred yards to the west of the present-day Erwin and Cornwallis intersection. The New Hope Road (also known as old Chapel Hill Road, old Oxford Road, and University Road) was effectively replaced by Erwin Road and was largely abandoned by the time that the White Cross school was built.
This location is confirmed on county maps from the 1910s and 1920s, like the one below which maps the surrounding school district and confirms which part of the population was to be educated here (the name apparently being insufficiently clear).
 (fragment of 1920 map, available online at Digital Durham)
The fate of this school in the 1930s and 1940s, when education in rural parts of the county underwent significant restructuring, is unclear.  From aerial mapping done by USDA, it appears that the building may have been abandoned or torn down between surveys conducted in 1940 and 1955.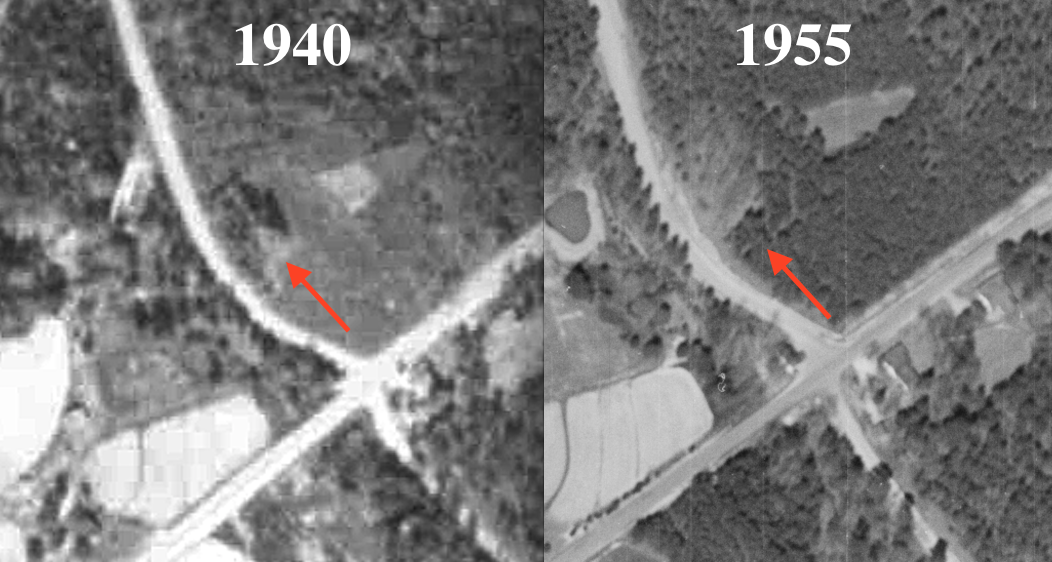 (compiled from fragments of USDA Historical Aerial Photographs, 1940 image 4B-205 and 1955 image 9P-14. Courtesy of UNC Libraries - GIS Services.)
The difference in resolution may reflect technological advances during World War II and its aftermath, but the school building appears to be in the cluster north of the Erwin Road - Cornwallis intersection in the left image from 1940.  That entire quadrant seems to have gone unattended for some time by the 1955 image at right, with significant forest growth spreading to surround the Whites Cross Roads School site.  Obviously neither can tell us very much about the school's operation or the condition of the building.
I'm not sure exactly when the school was demolished - the steps remained in the woods in 2011, damaged in a tree thinning that occurred at some point.