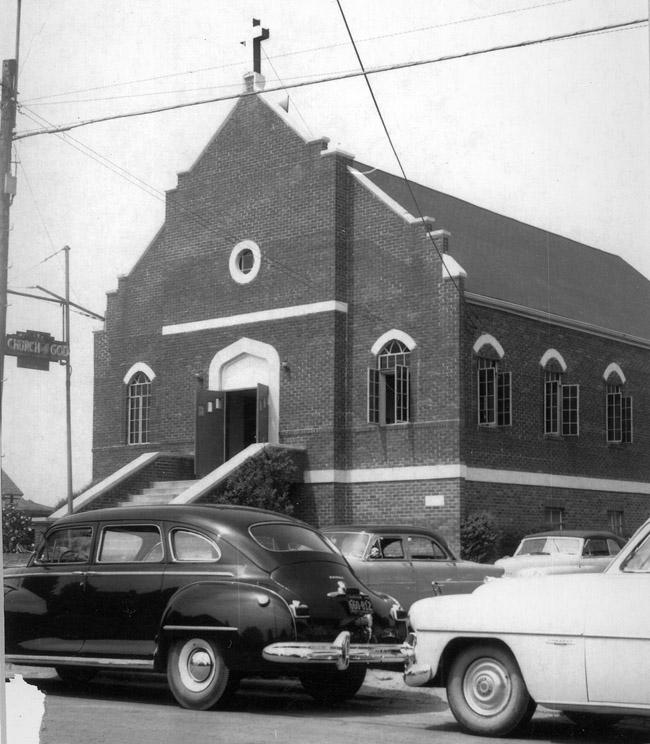 West Durham Church of God, looking northwest from Hillsborough Road, mid-1950s
(Courtesy John Schelp)

The West Durham Church of God was organized in 1937 and initially located in a small frame structure on Case Street.

Although the church had only 23 members after World War II, it grew rapidly. Under the leadership of new pastor Roland Verrico, construction of a new masonry church at 2806 Hillsborough Road was initiated. The congregation used a temporary structure on the construction site until the church was completed in 1947. In 1949, the church purchased a parsonage at 1022 Rosehill Avenue.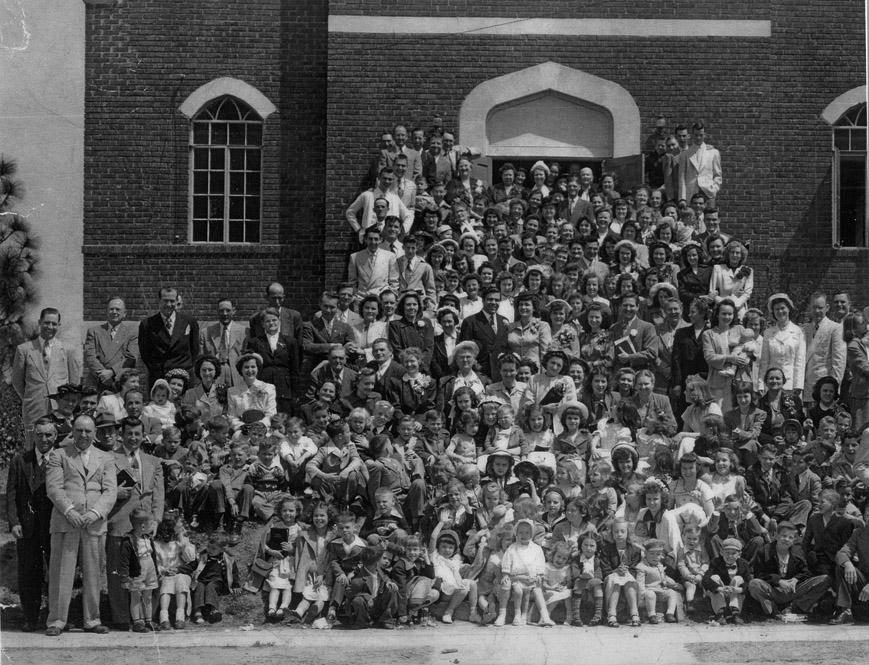 Easter Sunday, mid-1950s.
(Courtesy John Schelp)

Within 10 years, the congregation had grown to more than 300 members, with a Sunday School enrollment of more than 600.

In 1986, the congregation elected to move to Horton Road, where they renamed themselves the Horton Road Church of God. The State liquor salesfolk decided that the church site would be a good location for an ABC store. The former sanctuary on Hillsborough was demolished (although the cornerstone was taken to the new church.) How I wish the ABC store had engaged in some adaptive reuse!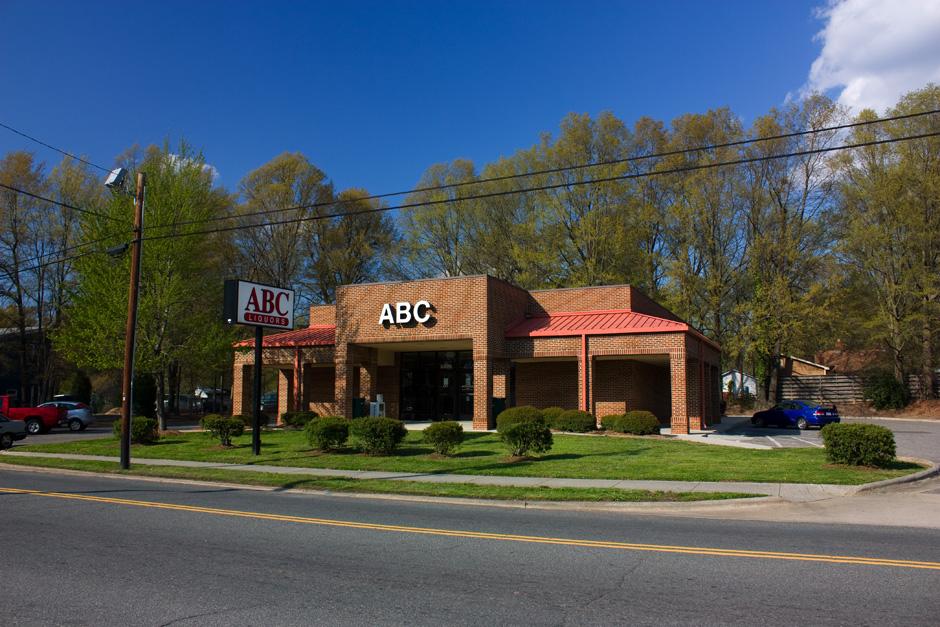 Find this spot on a Google Map.


36.013671,-78.932099