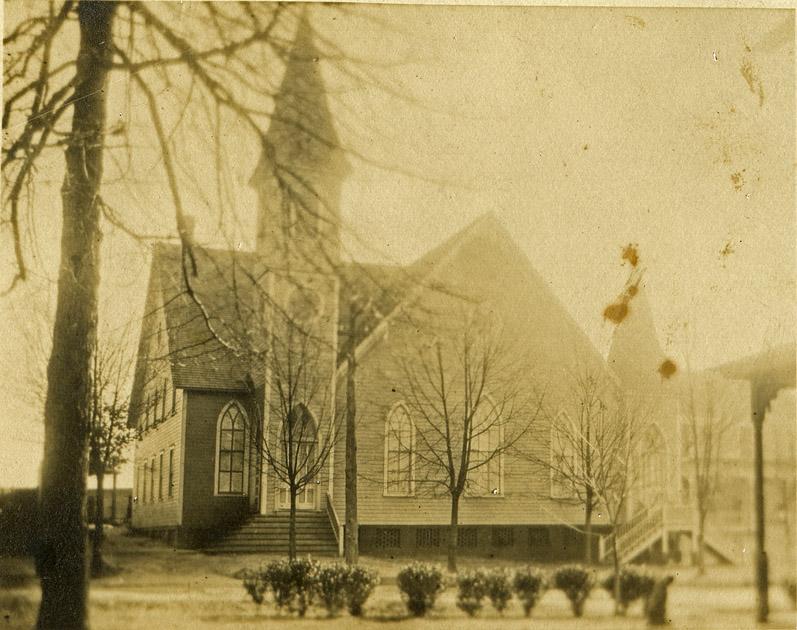 1910 picture of West Durham Baptist Church
(Courtesy Duke Rare Book and Manuscript Collection - Wyatt Dixon Collection)

The white congregation of the West Durham Baptist Church was organized in 1894, originally located in a frame building on Ninth Street. When a tornado destroyed the original structure in June 1897, the church relocated to Alexander Avenue, where they built a new frame structure, pictured above. The parsonage was located immediately to the south of the church.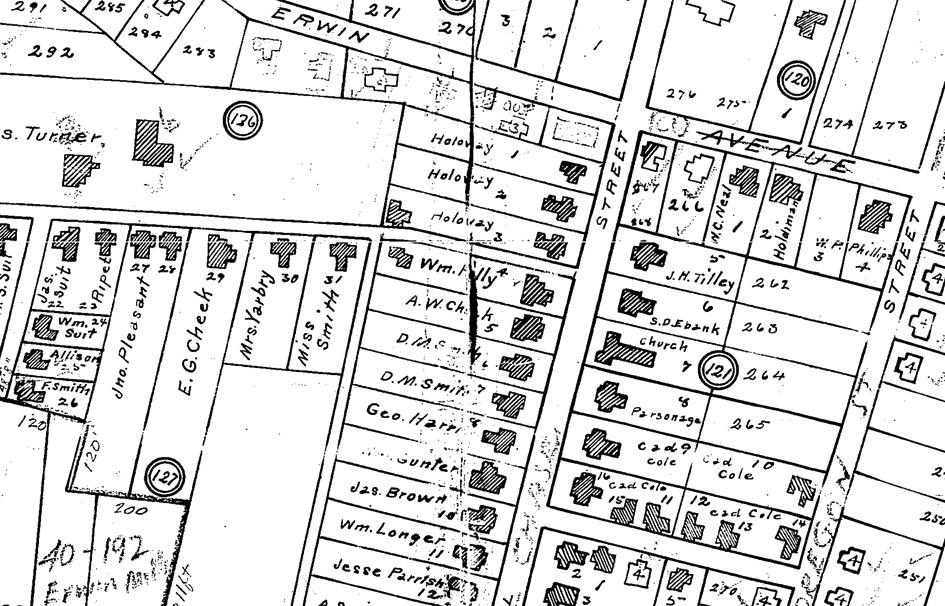 Map of West Durham showing property ownership, 1910. The church and parsonage are visible on Alexander Ave., the N-S street in the middle of the image.
(Courtesy Duke Rare Book and Manuscript Collection / Digital Durham)

From 1933-1936, the church constructed a new church at 15th Street and Hillsborough Road. The granite was mined from the same Hillsborough quarry used to supply the stone for Duke's West Campus. The church bell from Alexander Avenue was installed in the new church. In 1949, they would rename the congregation "Greystone" Baptist Church, at least in part to distinguish the church from the African-American West Durham Baptist Church Congregation, located in Brookstown.

The original church appears to have been demolished soon thereafter, and that land was still vacant as of 1959. The surrounding housing was demolished by Duke between 1968-1970 to construct low-rise apartment buildings for students. The land on which the church and parsonage sat is currently a parking lot and apartment building.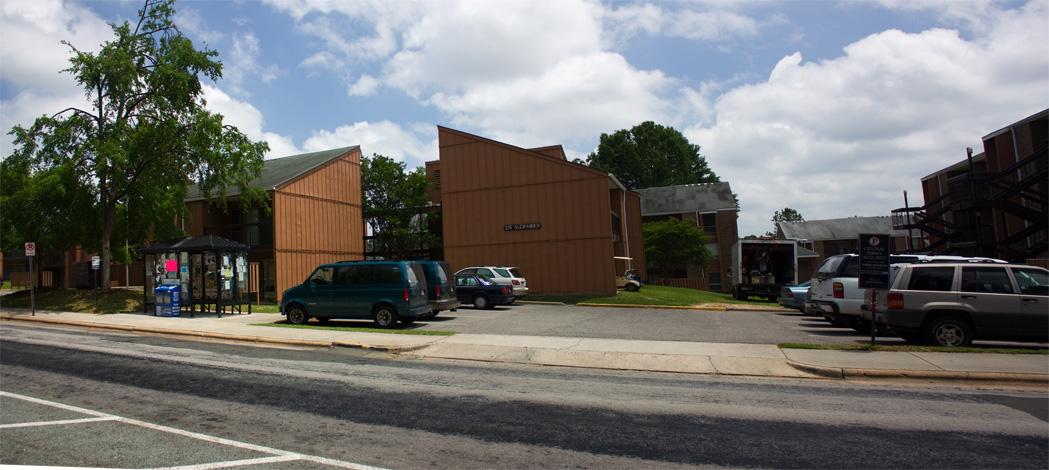 Site of the 1897-1933 West Durham Baptist Church (white), 05.15.09

Find this spot on a Google Map.


36.004691,-78.926228