36.002237616901, -78.916168176238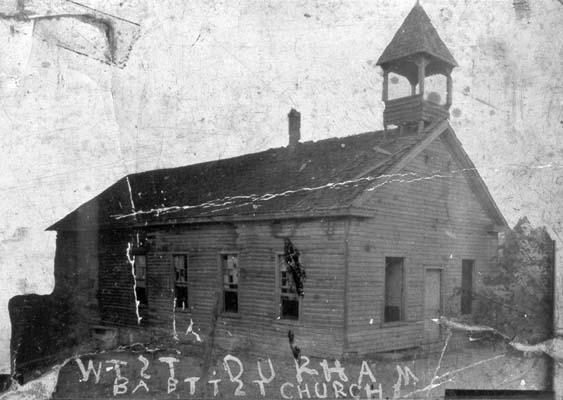 Scan of an 1890s tintype image. Courtesy of Durham County Library, Durham Historic Photographic Archives (Mattie Bagley, contributor).
Not to be confused with the white congregation of the same name (and formed in the same decade), the West Durham Baptist Church organized in 1892 in a single-room structure on Ferrell Street in the Brookstown neighborhood.  This first location would have been about a block west of the West End Graded School that served African American children in the area, likewise directly across from the Smith Warehouse that was completed in 1906.
In just over three decades of use, the congregation expanded under the leadership of pastors: Rev. W. H. Stanfield, Rev. Thompson, Rev. J. T. Peace, Rev. H. Johnson, and Rev. T. A. Grady.  And while at least two annexes were added to the building in this period, the church had acquired another plot nearby in the 1910s.
Both that expense and the cost of constructing a new, larger sanctuary were covered under the oversight of Reverend Thomas Carr Graham, who came to West Durham Baptist in 1921.  By 1924, the congregation had completed a move to their new home just a block south on Thaxton Avenue.
The building appears to have remained for some time after the church relocated, perhaps modified for other uses.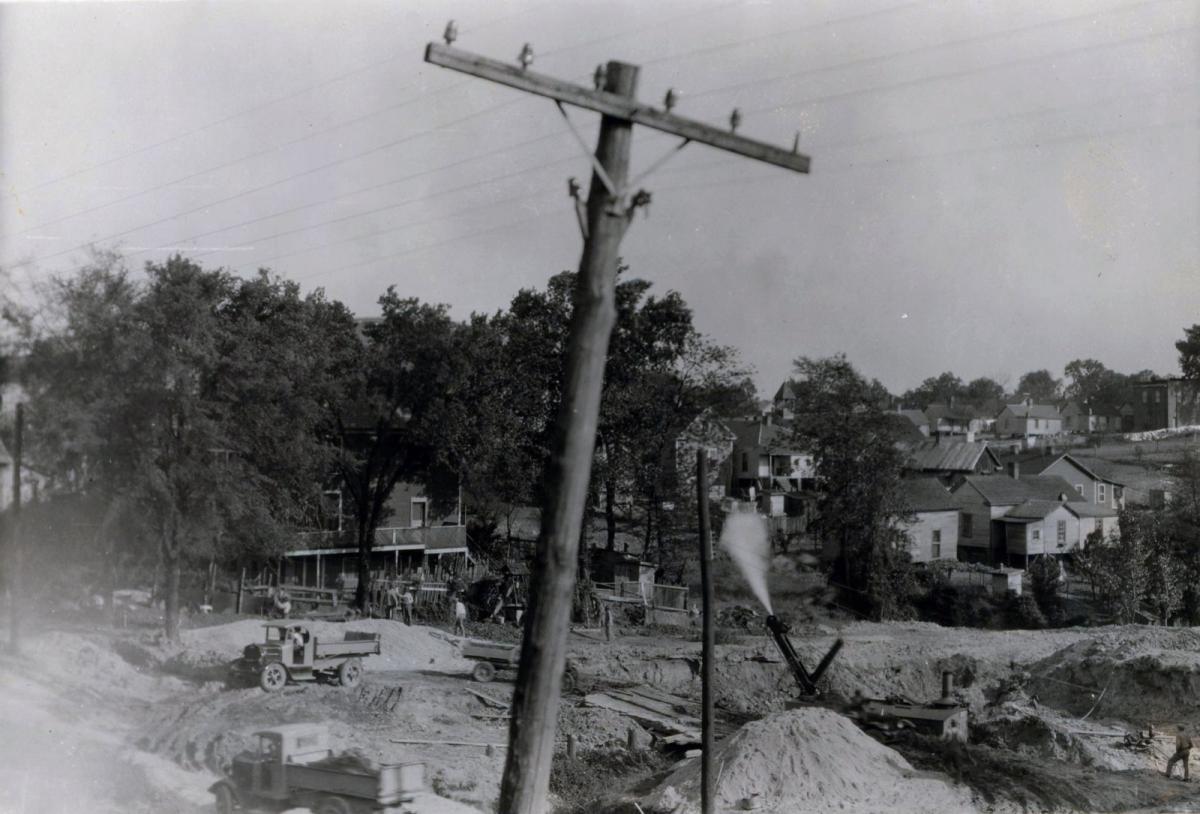 1926 photo of the construction of the Duke East Campus steam plant shows steeple of first West Durham Baptist Church building still standing in the background (above the burst of smoke, visible between the trees).  Source: Duke University Archives, online via flickr.
Structures remained at this address until waves of demolition cleared the remnants of Brookstown from the mid-1960s.