TOMS AND HICKS WAREHOUSES
Built in
1900-1903
/ Modified in
2000
Comments
Built in
1900-1903
/ Modified in
2000
The Toms and Hicks warehouses of Liggett and Myers were built in 1903 and 1900 respectively. Like other tobacco manufacturing company warehouses, such as Liggett's Walker Warehouse or Watts and Yuille Warehouses, the Toms and Hicks Warehouses were primarily used for the storage and drying of tobacco. The "chimneys" common to all of these warehouses were installed for ventilation purposes.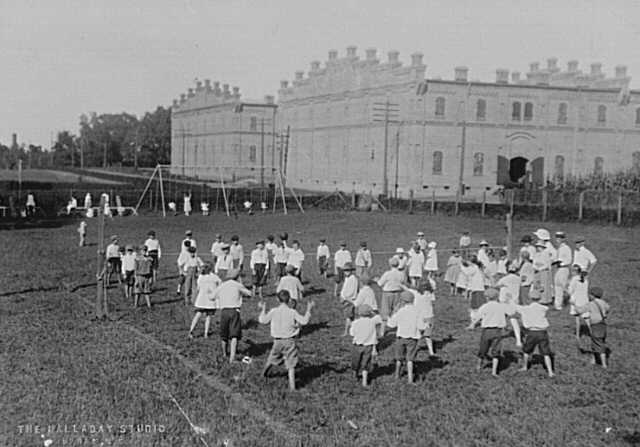 Toms and Hicks warehouses, looking northeast around 1910 from Durham's first playground
(Courtesy Duke Rare Book and Manuscript Collection)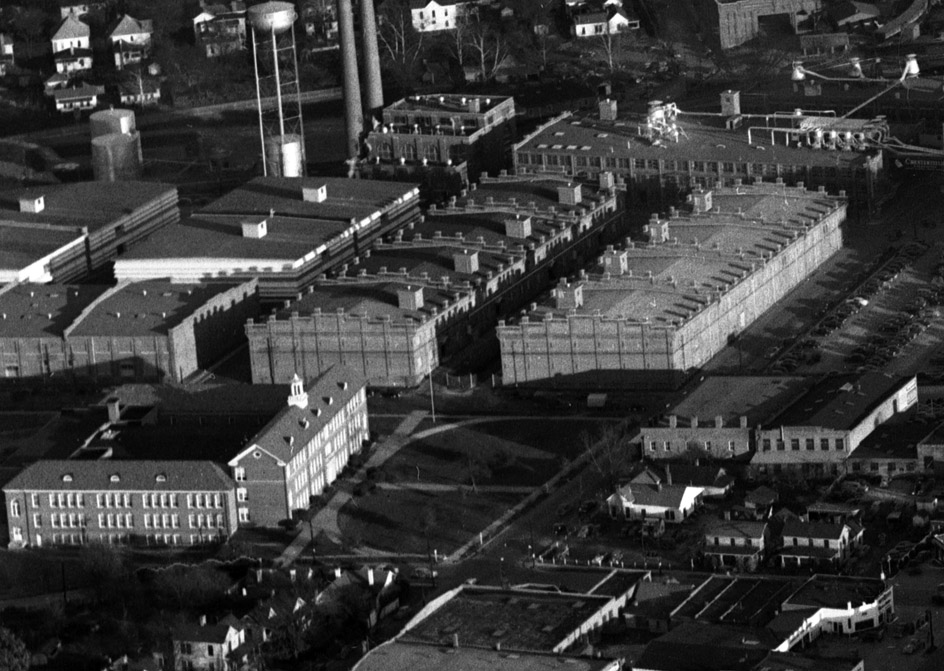 Toms and Hicks Warehouses, looking east from ~Gregson St., 1948
(Courtesy The Herald-Sun Newspaper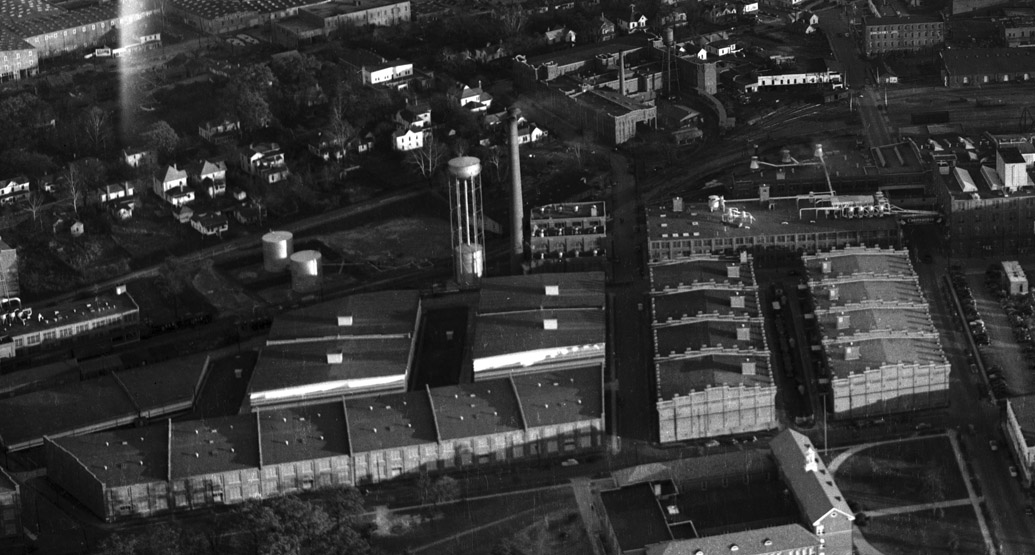 Toms and Hicks Warehouses, looking east from ~Gregson St., 1950s.
(Courtesy The Herald-Sun Newspaper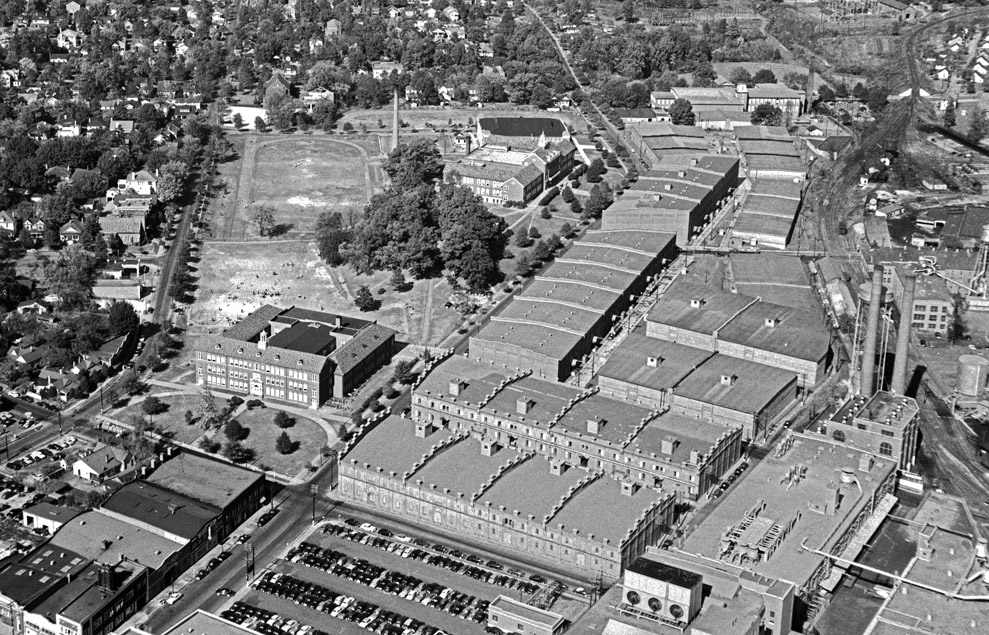 Toms and Hicks Warehouses, looking north from ~the railroad tracks., 1950s.
(Courtesy The Herald-Sun Newspaper
The Toms and Hicks warehouses continued in their original function until Liggett began to considerably scale back manufacturing operations in Durham in the 1970s.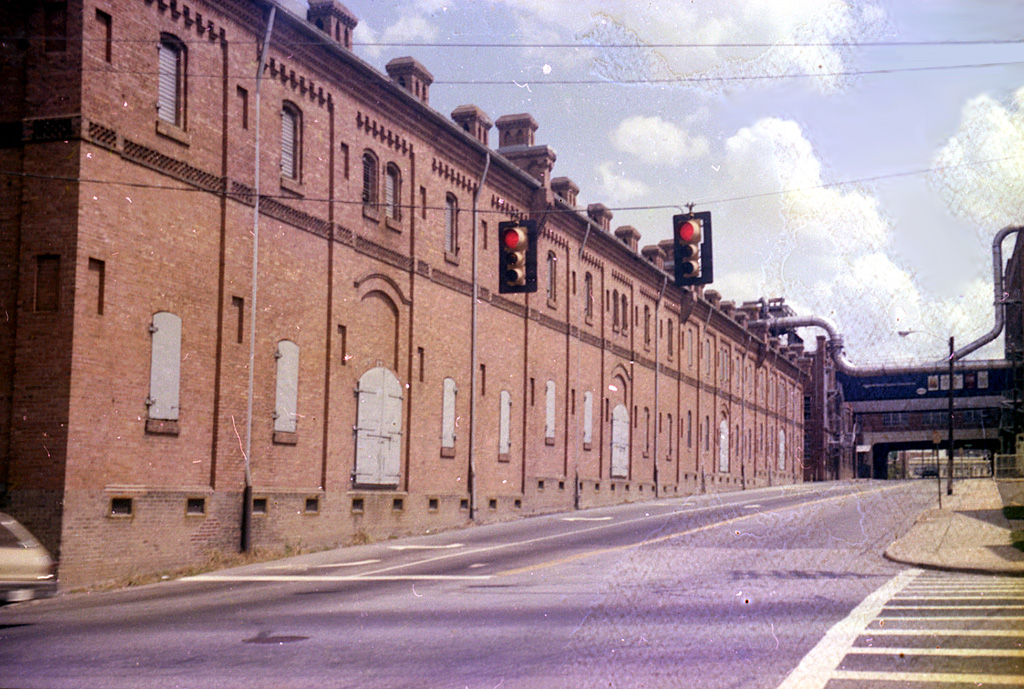 Toms warehouse, looking northeast from Morgan and N. Duke, 1981.
(Courtesy Robby Delius)
Although a 'first wave' of renovation had transformed the area around West Main, N. Duke, and N. Gregson in the early 1980s - with the renovation of the Watts and Yuille warehouses into Brightleaf Square, and the conversion of the Carmichael and Bullington warehouses into offices and condominiums, the momentum from these original renovations was not sustained in any meaningful way through the mid 1980s to the mid-1990s.
And indeed, when rumors surfaced that the partnership of former Duke basketball players Brian Davis and Christian Laettner and developer Tom Niemann had decided to pass on the American Tobacco complex, but would instead develop apartments in a subset of former Liggett warehouses, the conventional wisdom was that such a development was foolhardy.
Because it was accepted to some degree that no one wanted to live downtown. Sure, there were many people who wanted to see this kind of development, and there was a clutch of people living upstairs of mostly empty storefronts in-the-loop. But I don't think anyone in real estate really thought there was a market for this sort of thing.
Which was sort of odd, given that when people had built quality space downtown - such as the Bullington Warehouse - it had remained successful.
Fortunately, the naysayers were wrong - and when the first phase of the West Village development (which included Toms and Hicks as well as the Flowers Warehouse, Cooper Garage and Power Plant) opened in 2000, it turned out to be quite popular, and has remained so.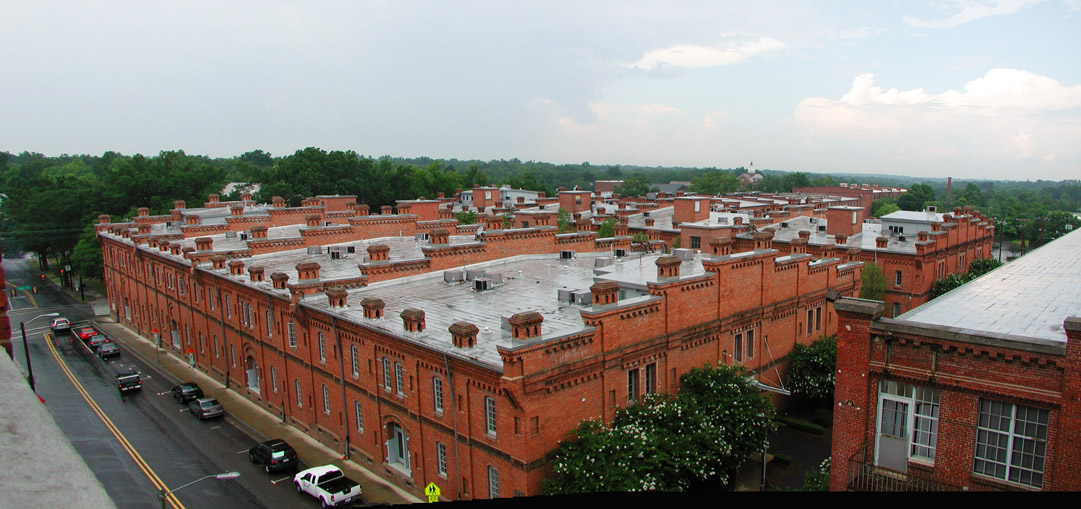 Looking northwest, June 2007.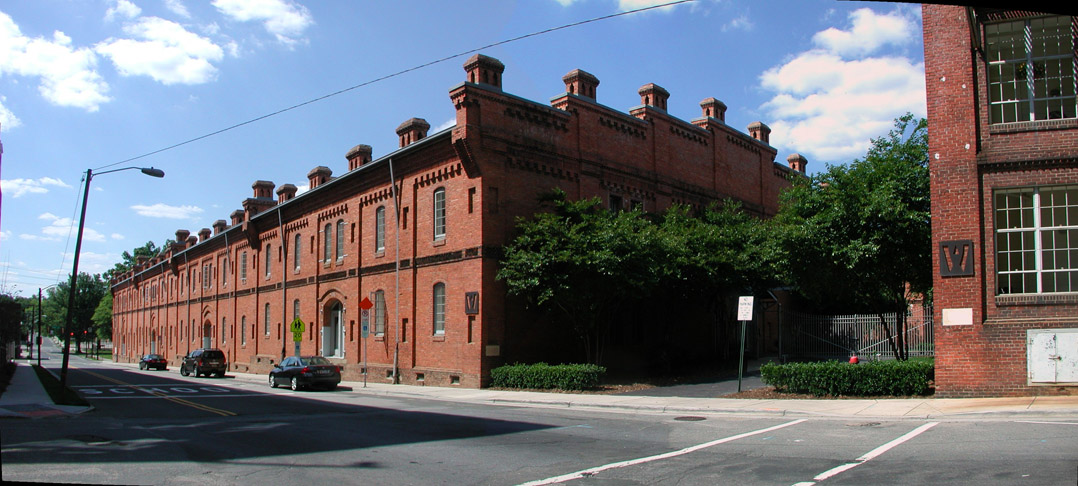 Looking northwest from near Fuller St. at the Toms Warehouse, 05.25.08
One thing I particularly like about the Liggett plant and the West Village redevelopment is that, because it is spread across several city streets, it has more of an urban feel to me than, say American Tobacco - which feels so self-contained. With the height of the new parking garage across Morgan St., walking on Morgan and Fuller and over to West Main on Fuller has about the most 'city' feel to me of any part of downtown Durham.
And much of that is due to the fact that there is a oh-so-welcome dearth of empty space in these few blocks. It's just amazing to walk anywhere in downtown Durham where the landscape isn't dominated by vacant lots and surface parking.
To that end, though, I hope that, long-term, the West Village folks re-open Fuller St. between Morgan and Fernway to pedestrians. Although the landscape to the north is part of the aforementioned Durham Asphalt Aesthetic, Fuller and Fernway are the potential pedestrian connector streets to the old DAP / Central Park / Farmer's Market.
36.000501,-78.906845