TEACHERS HOME - NORTH CAROLINA COLLEGE
Built in
1910
/ Demolished in
1925
Part of the original campus for the National Religious Training School, the adminstration building was destroyed by fire in January 1925.
In tours
Last updated
Fri, 11/08/2013 - 7:43am by gary
Comments
Built in
1910
/ Demolished in
1925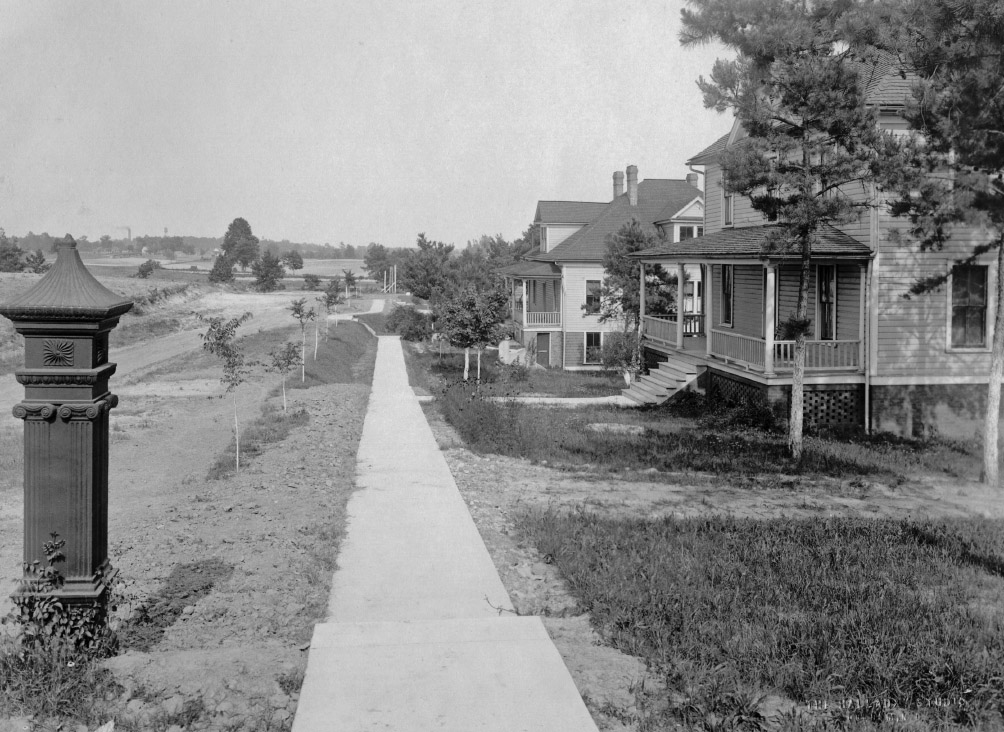 "Administration Walk - Nat'l Training School" (Teacher's Home on the immediate right and the Administration Building in the background.) - 1910s.
(Courtesy Sherri Godschalk / veryoldstuff.com)