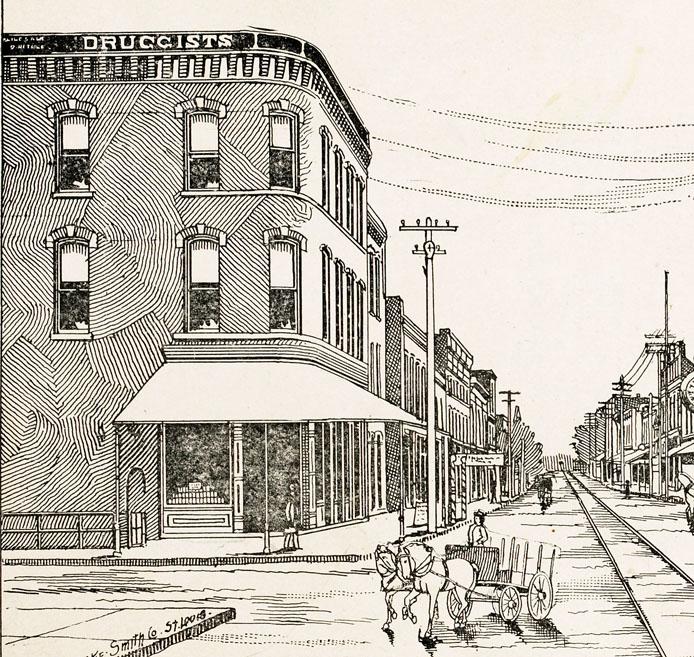 Looking west on East Main St. from Church St., 1895.
(Courtesy Duke Archives)

The building on the southwest corner of Church St. and East Main was Johnson's drugstore; the building immediately to its east was another commercial building, although I don't know what type of business was located there. Upstairs from Johnson's drugstore was the site of the first telephone exchange in Durham, established in 1894. After a few years at this location, the exchange moved westward to the (first) First National Bank building before being moved across the intersection from this building to the northeast corner of Church and East Main.



Looking southwest at the 100 block of East main, 1905, with the corner building at the left extreme.
(Courtesy Duke Archives)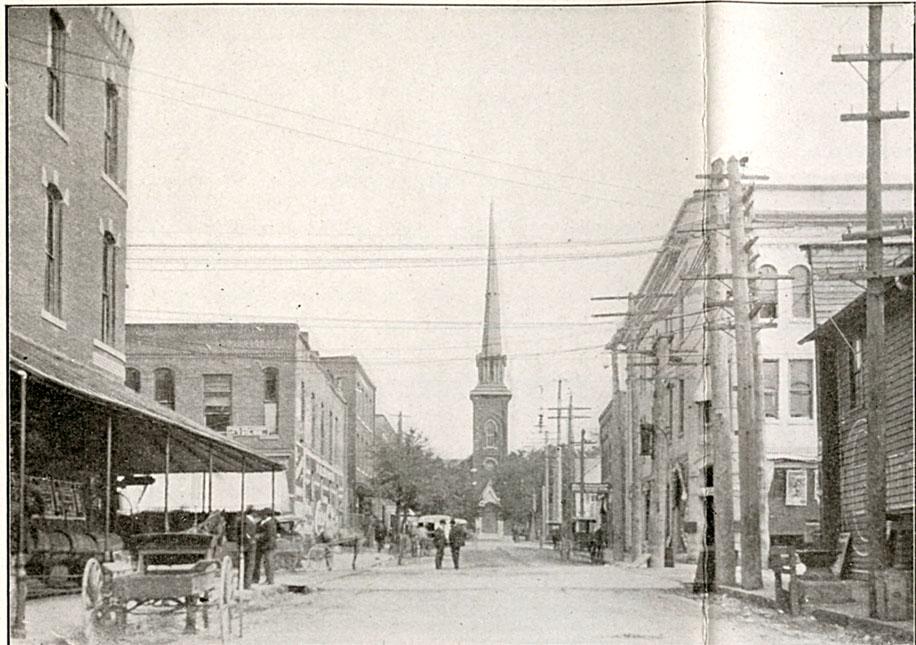 Once the best terminating vista in Durham - the view from Union Station, looking north up Church St. at Trinity Methodist - circa 1905. The featured building is on the left.
(Courtesy Duke Archives)

By the 1920s, the building housed the Court Square drug store as well as the offices of "LL Tilley, Dr. Johnson, [and] Dr. Bowling"



Looking west from the intersection of Church and East Main, circa 1920.
(Courtesy NC State Division of Archives and History)

The corner building housed Bryant's Luncheonette on the ground floor in the 1930s, and the Court Square Barber Shop in the basement.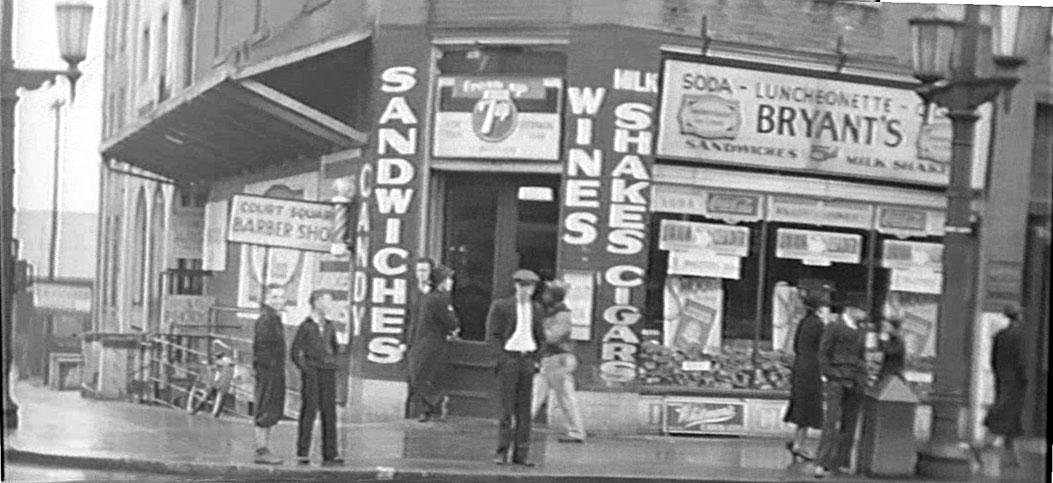 For most of the mid-20th century, along with its neighbor 126-128 East Main, these two buildings were the location of the Boy's Shop (on the corner) and the Young Men's Shop (immediately to the west,) clothing retailers for the both.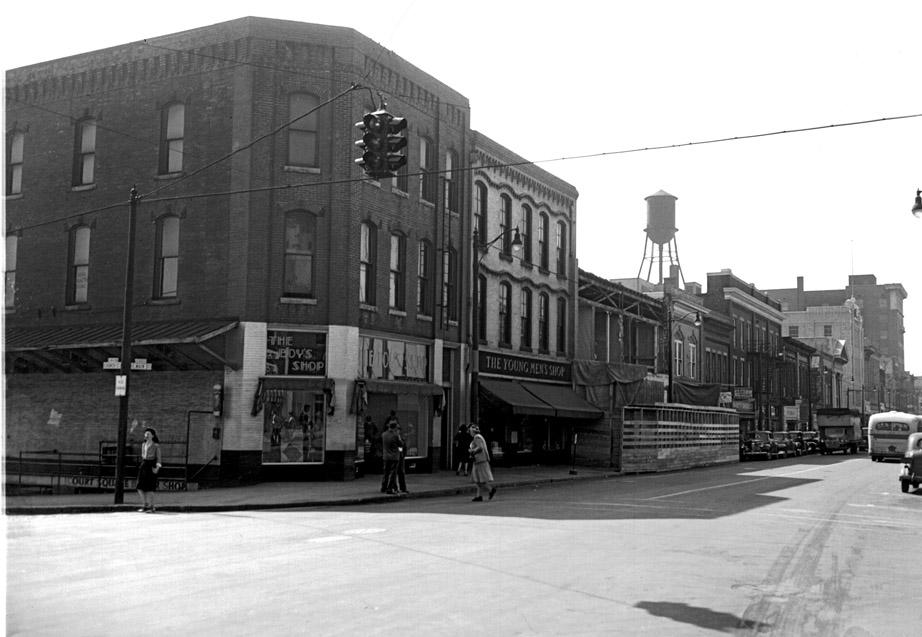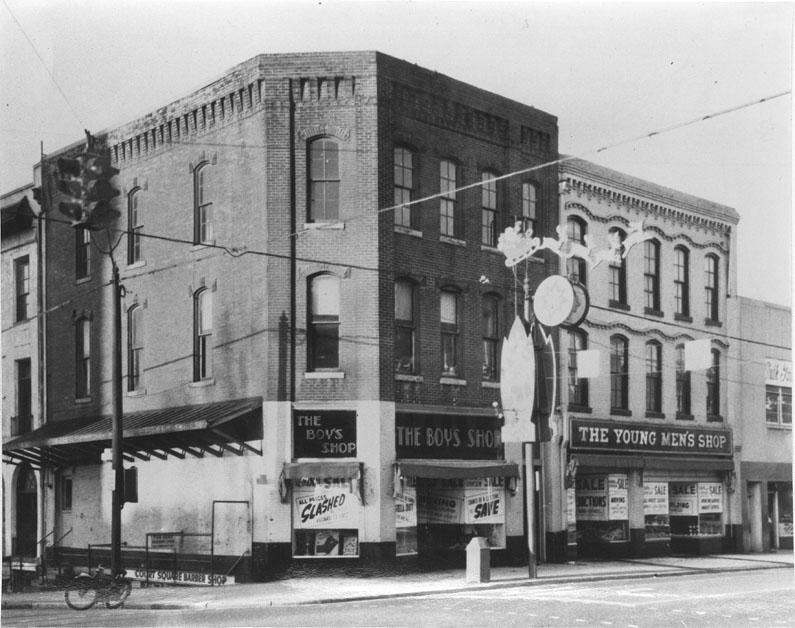 Looking southwest, 1950s. Bryant's is gone, but Court Square Barber shop remains in the basement.
(Courtesy Durham County Library)

In the mid-1960s, these buildings were demolished. It doesn't appear that they were taken as part of Urban Renewal, so I don't know the reason for the demolition. It is possible that they were taken by the city separately and demolished for the parking deck which replaced Union Station.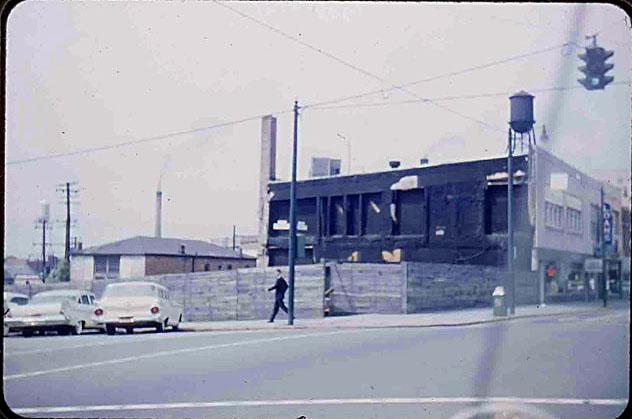 Looking southwest, 1966. The old jail is in the background.
(Courtesy Durham County Library)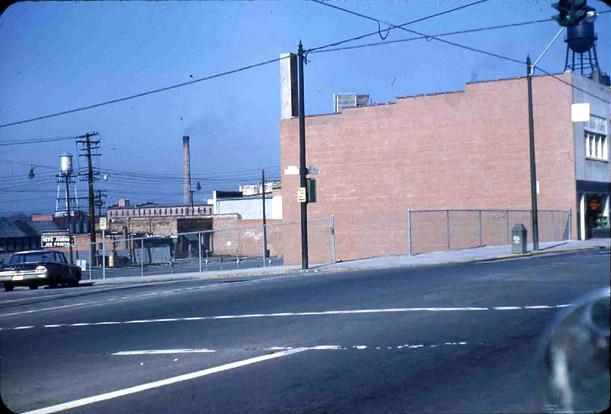 Looking southwest, 1968.
(Courtesy Durham County Library)

This remains a vacant lot today, with some fairly useless green space where the barbershop used to be. Again - infill, infill, infill.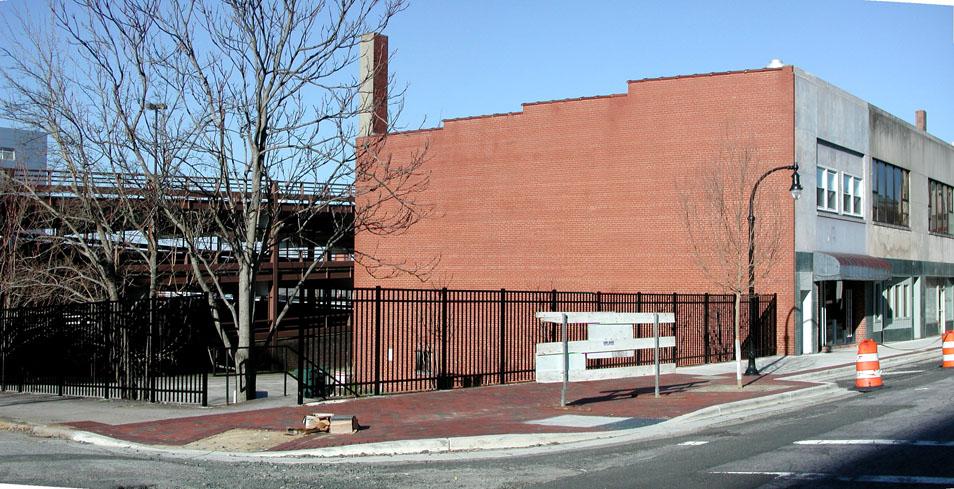 Looking southwest, 2007.
Scott Harmon announced in February 2012 than he plans to develop infill residential condominiums on this lot: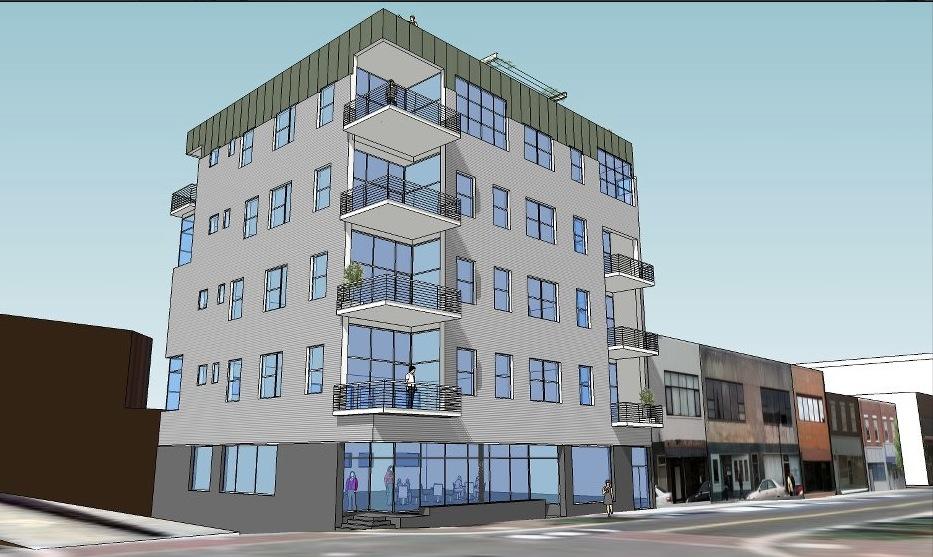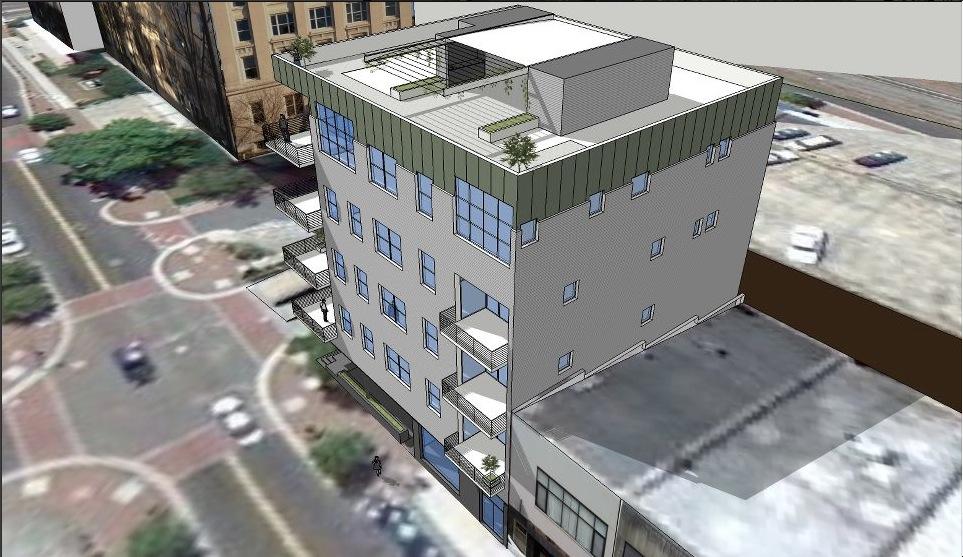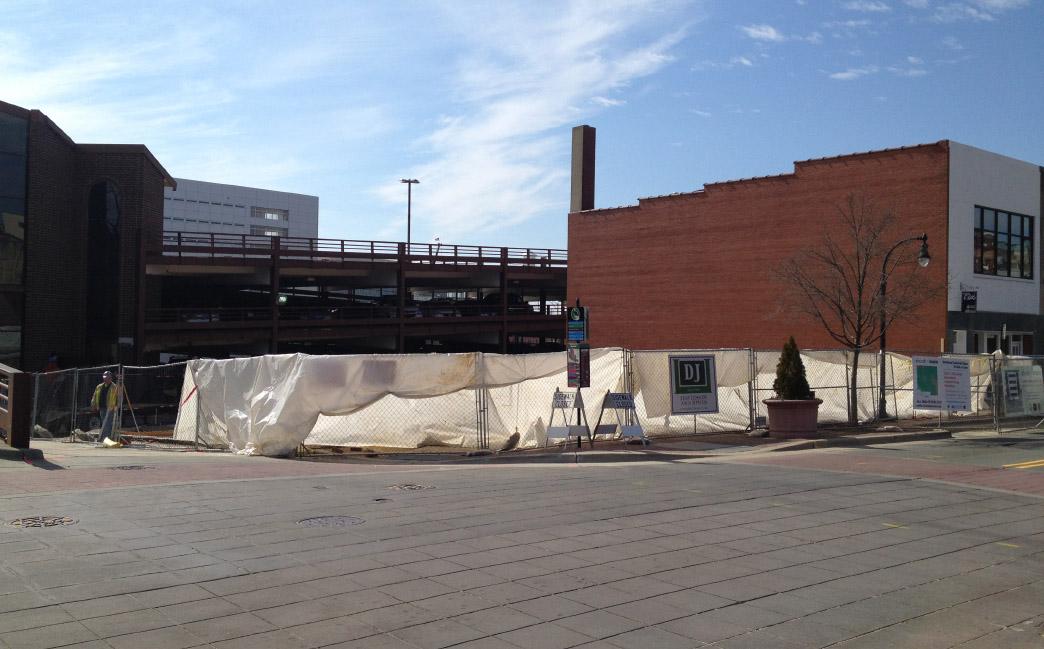 02.26.14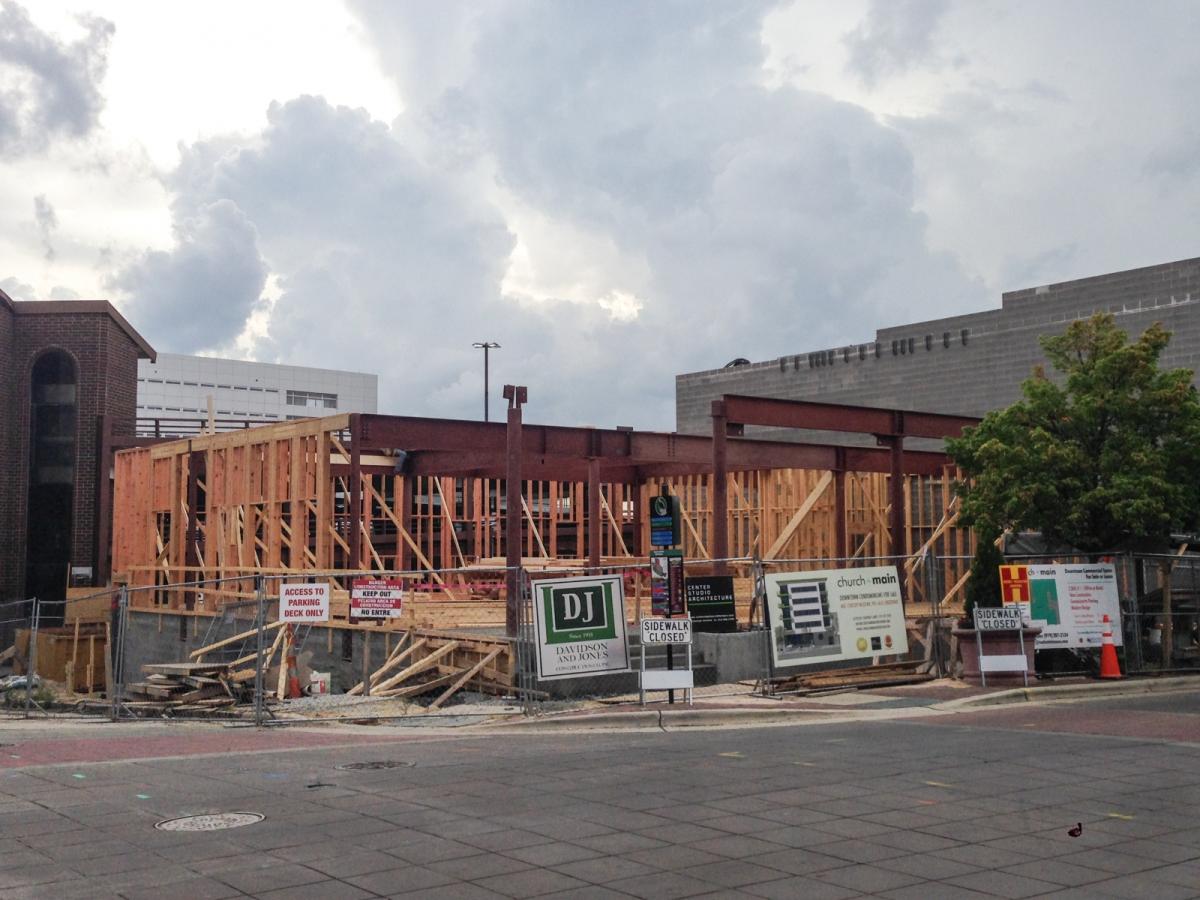 Construction underway at Church and Main. 04-Sep-2014.
04.28.15 (G. Kueber)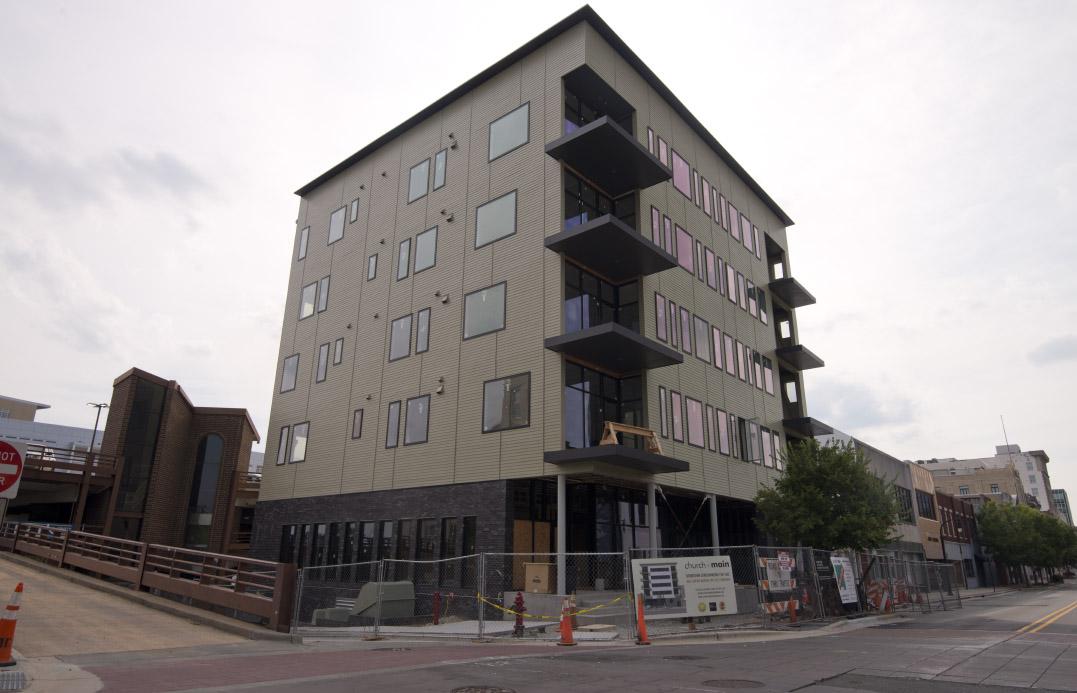 07.26.15 (G. Kueber)