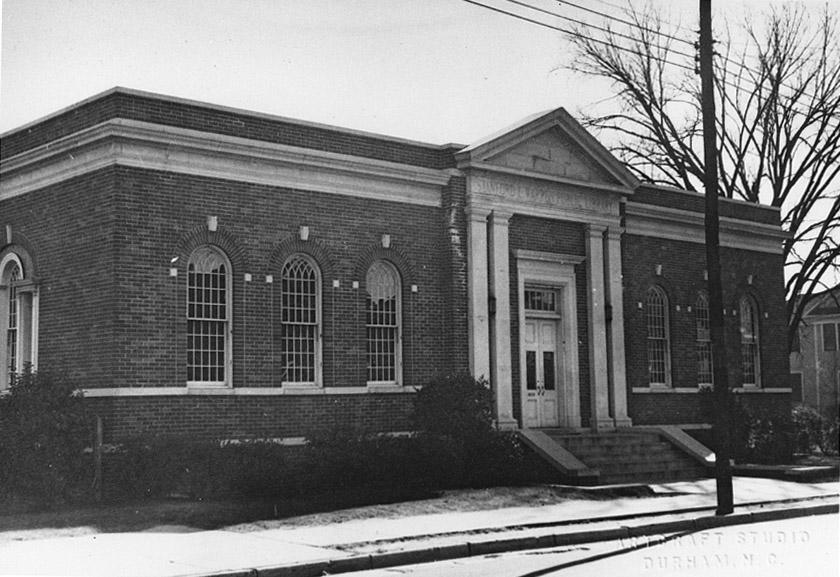 Stanford L. Warren Library, 1950
(Courtesy Durham County Library / North Carolina Collection)

Out of the Durham Colored Library at East Pettigrew St. and Fayetteville St. grew the seeds for the Stanford L. Warren Library.

The city began supporting the DCL in 1917, and the county in 1918; despite this, it appears that the library was not part of the overall public library system. Over the following 20 years, the library continued to grow, easily pushing the capacity limits of the original building.

In 1940, Stanford L. Warren, president of the library board from 1923 to 1940, donated the land for a new library building at the southeast corner of Umstead St. and Fayetteville St. Local architect Robert R. Markley designed a neoclassical structure for the site, and the library moved from Fayetteville and Pettigrew Sts. to the new structure - which was named after Stanford Warren. The library became part of the county library system at that time.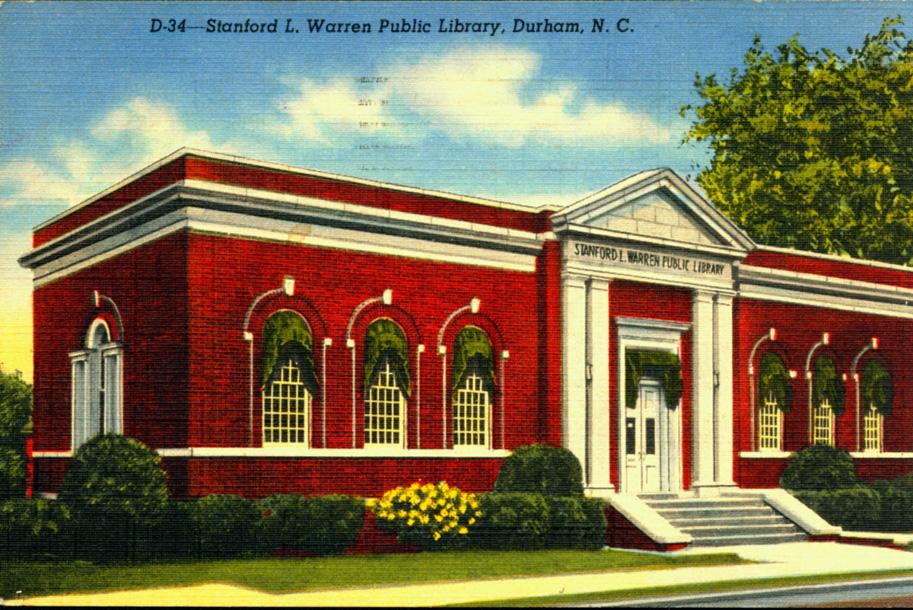 Postcard view of the library, 1950s.
(Courtesy of John Schelp)

In 1950, the library was again expanded with the construction of a rear, two-story wing.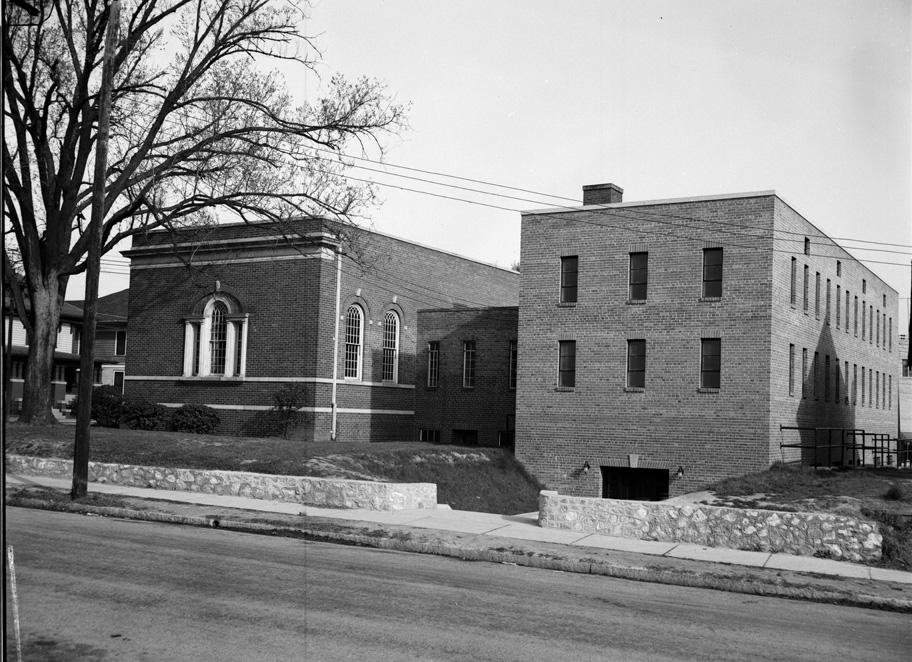 Looking northwest at the addition from Simmons St., 02.26.50
(Courtesy The Herald-Sun Newspaper)

With the destruction of (nearly) all-things-Hayti north of Umstead St., the library became the northern edge of the remaining historic fabric.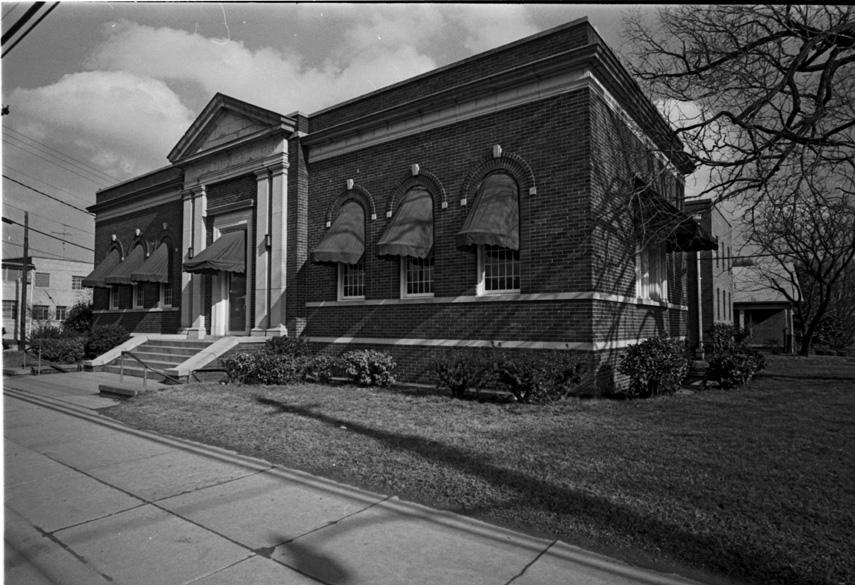 Looking northeast, 1972.
(Courtesy The Herald-Sun Newspaper)

The library was recently renovated again, with a renovation and rearrangement of the interior, as well as the construction of a new side-oriented main entrance on the south side of the structure.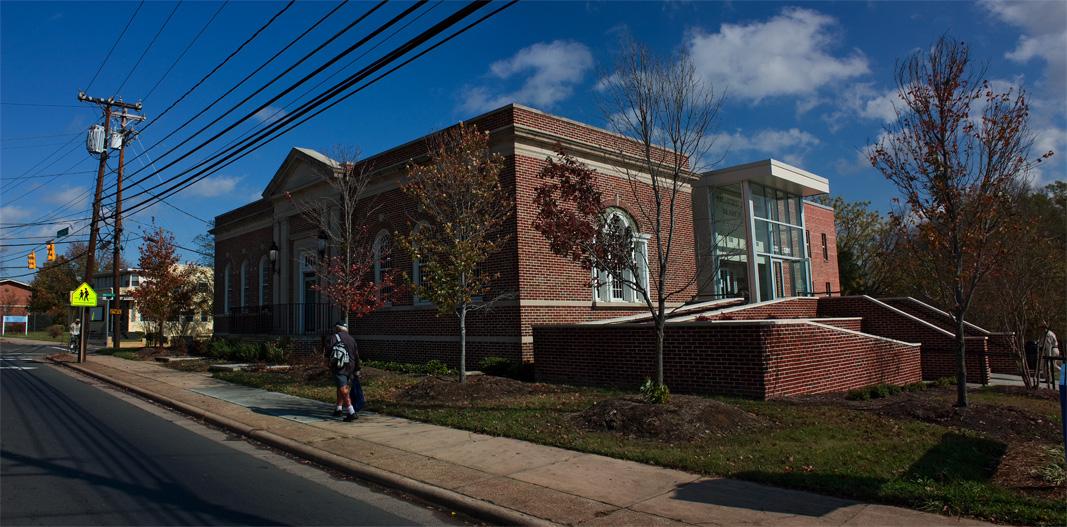 Looking northeast, 11.15.08

Kudos to Durham County for the renovation, which provides accessibility and an attractive and very functional entrance to the building while preserving the classical lines of the original Fayetteville St. facade.

Find this spot on a Google Map

35.982569,-78.89874