SOUTHERN FIDELITY MUTUAL INSURANCE CO - 527 SOUTH ELM ST.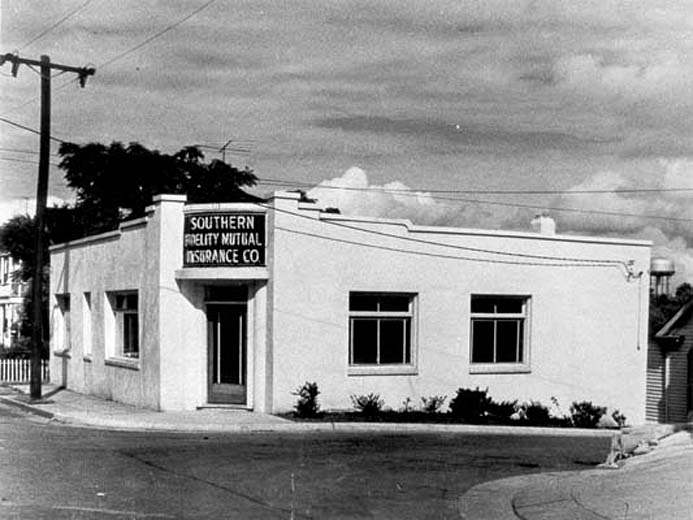 Looking east from the corner of Fayetteville and S. Elm Sts. - Whited Street is in the foreground, 1940.
(Courtesy Durham County Library)
The Southern Fidelity Mutual Insurance Co. was started in 1926 by William Gaston Pearson, who, in addition to his involvement in the NC Mutual Company, was principal of the Whitted School and then Hillside High School. He also started the Bankers Fire Insurance Company, located 1/2 block south on Fayetteville St.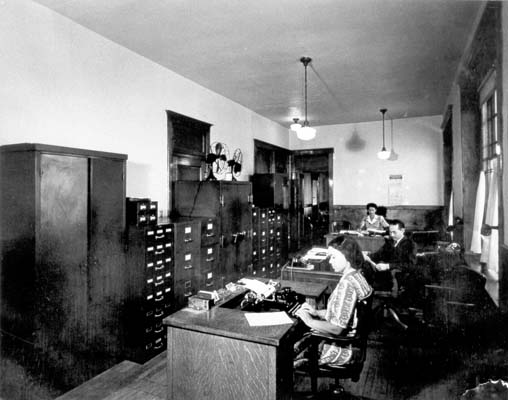 Southern Fidelity interior, 1943.
(Courtesy Durham County Library)
Southern Fidelity provided car and health insurance, provided mortgages and other lending, and acted as a stocks and bonds brokerage.

It operated independently until March 1, 1963, when it merged with the Bankers Fire Insurance Co.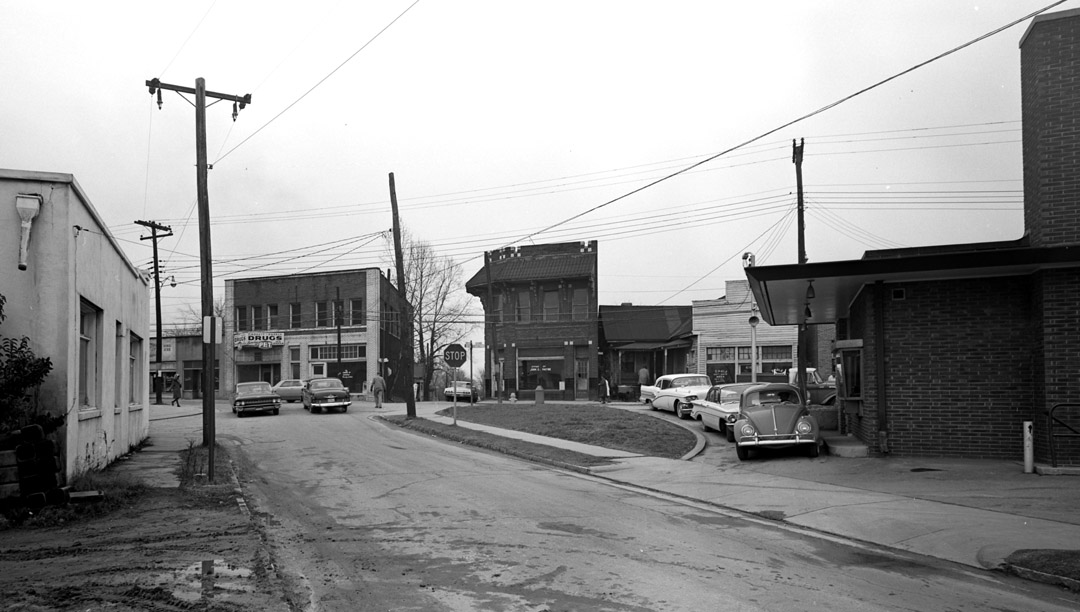 Looking southwest on S. Elm towards the intersection of Fayetteville, S. Elm, and Whitted, 01.05.67. The Southern Fidelity building is on the left.
(Courtesy The Herald-Sun Newspaper)
This building, at the eastern point of the "Five Points" intersection of S. Elm, Whitted, and Fayetteville St., was torn down in 1967. After remaining vacant for many years, it recently became part of the site of a new Durham County EMS station. The Southern Fidelity building would be located approximately where the southern 'wing' of the EMS station is.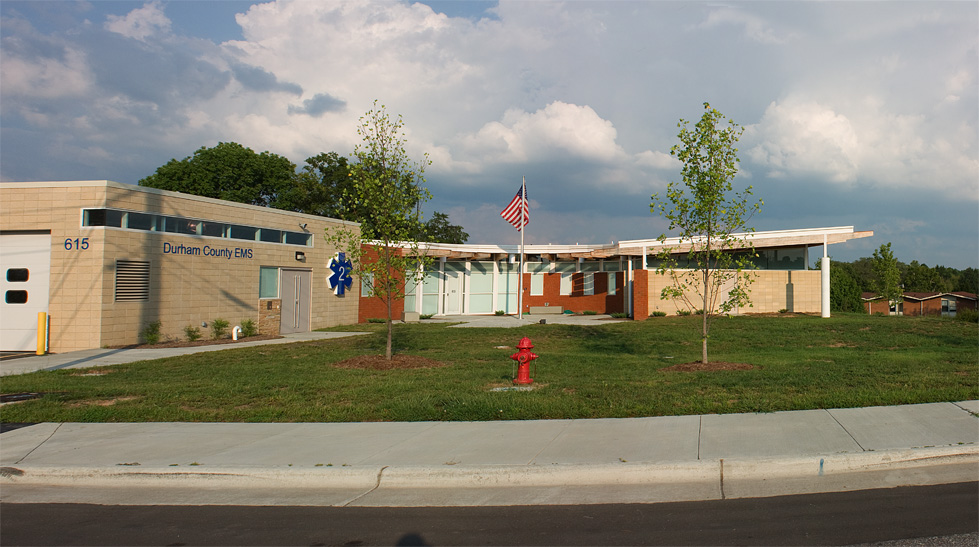 Looking east, 09.04.08
Find this spot on a Google Map.
35.986275 -78.897050