The Southern Conservatory of Music was built in 1898 on the southwest corner of Duke and West Main Streets. Per the great-granddaughter of the founder, Gilmore Ward Bryant, Washington Duke invited 'GW' to Durham to "bring more culture" to the city and financed the construction of the conservatory across Duke St. from his house, Fairview. Architects Hook and Sawyer of Charlotte, who also designed the Academy of Music and Fire Station #2 designed the elaborate Italianate structure.

GW and his wife composed music, poetry and taught the students (exclusively young women) voice, piano, violin, cello, and harp.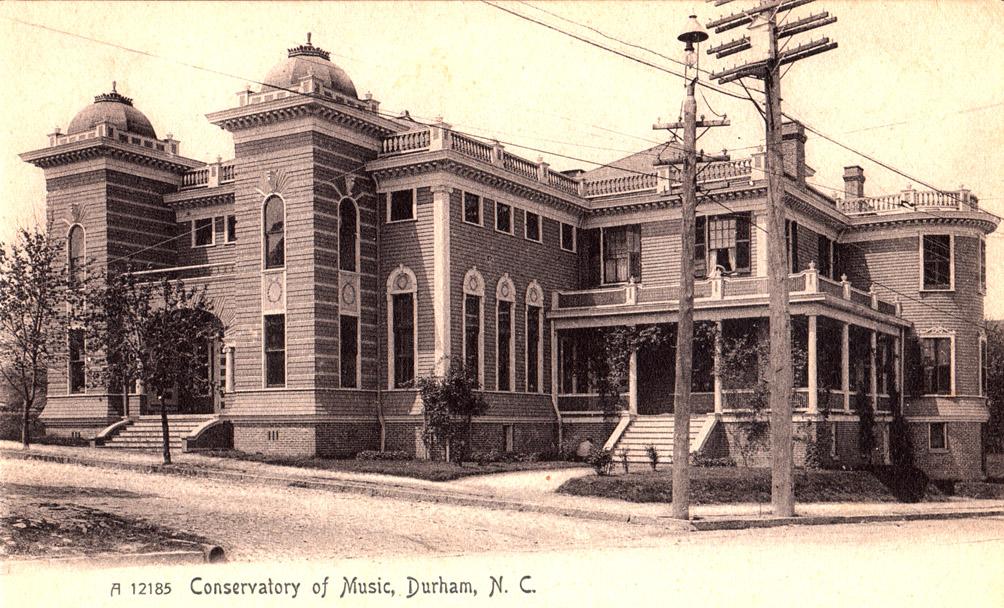 Looking southwest from the intersection of Duke and West Main
(Courtesy Durham County Library)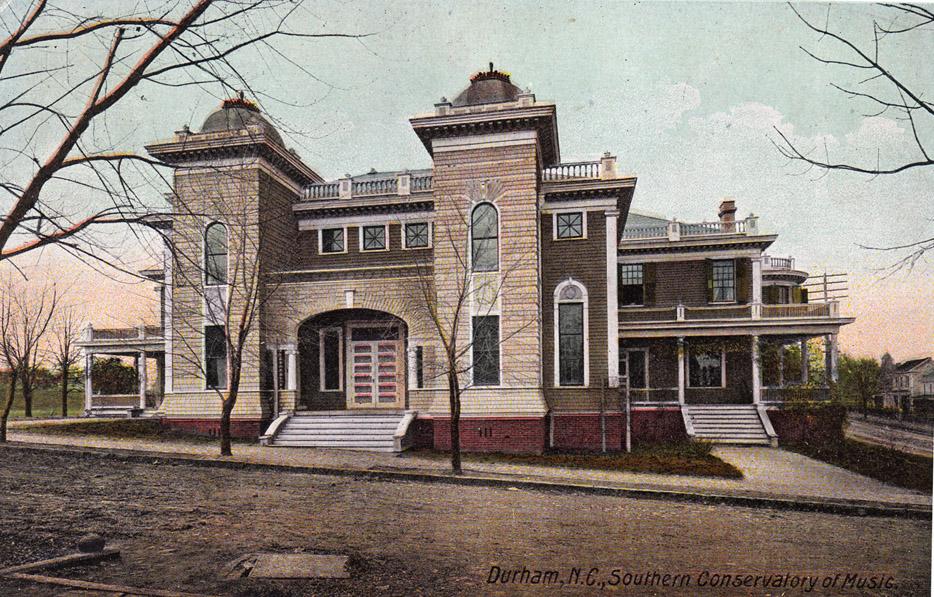 Looking west.
(Courtesy Durham County Library)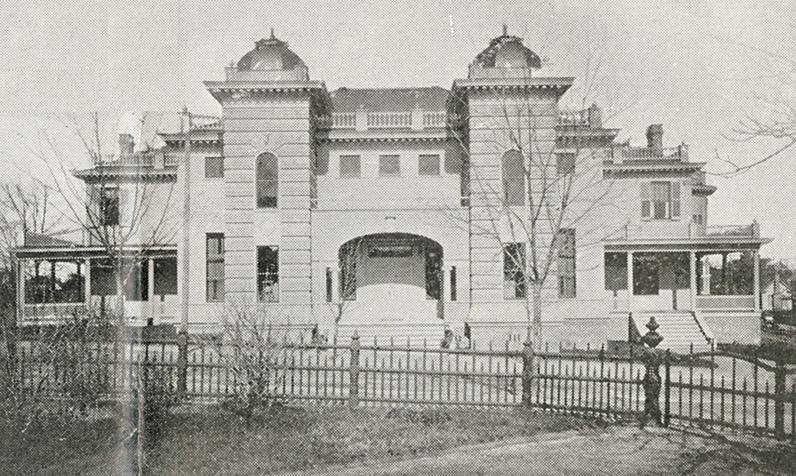 The main entrance on Duke St., taken from the yard of 'Fairview', looking west.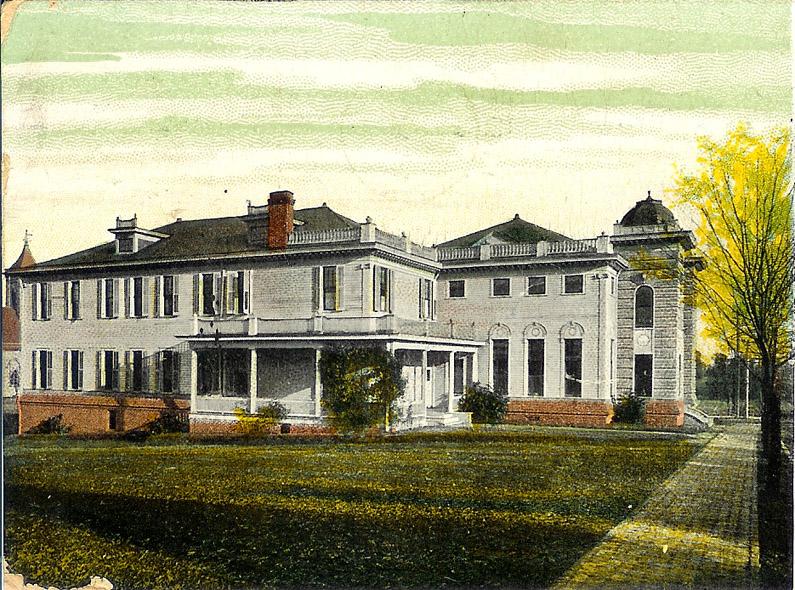 (Courtesy Durham County Library)
A view from the west sidewalk on Duke Street, looking north.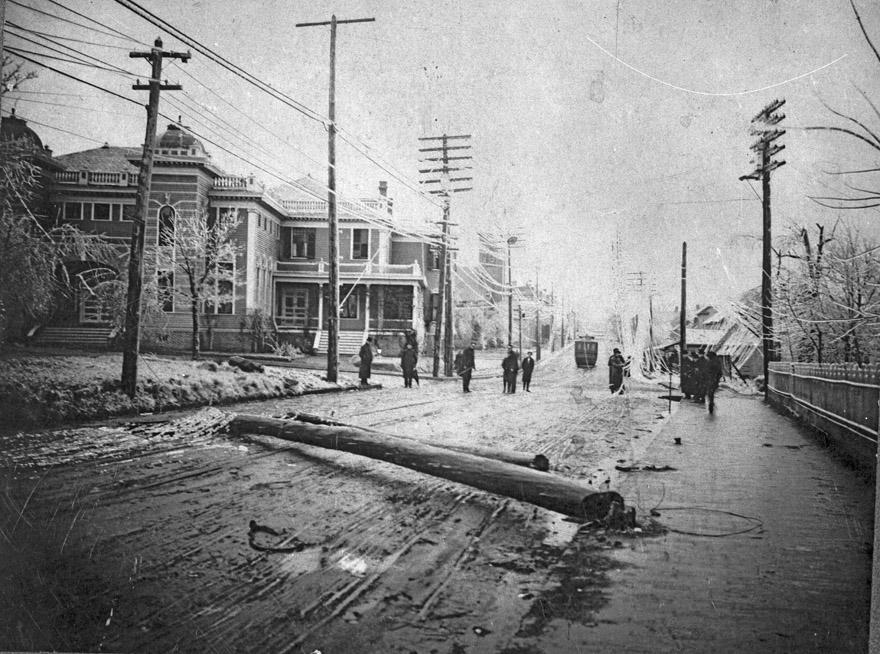 During an ice storm, looking southwest from West Main, ~1910.
(Courtesy Herald-Sun)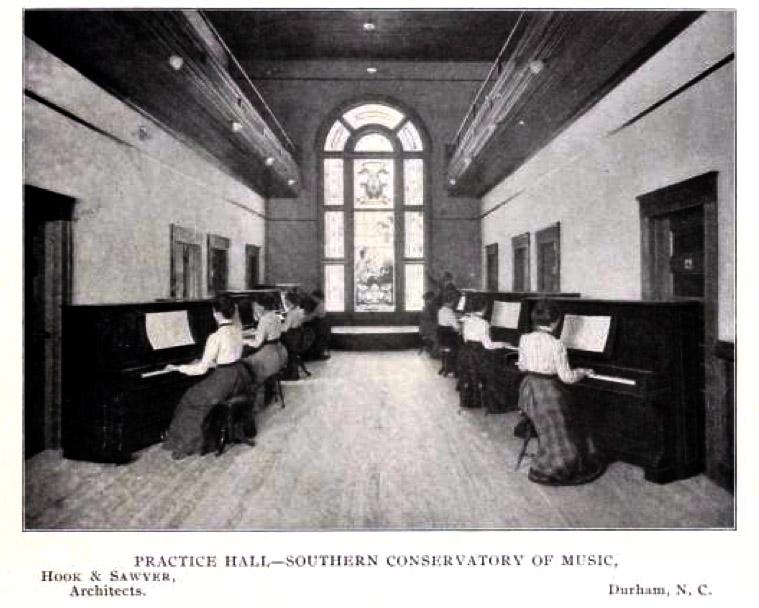 A view of the interior of the building, 1902.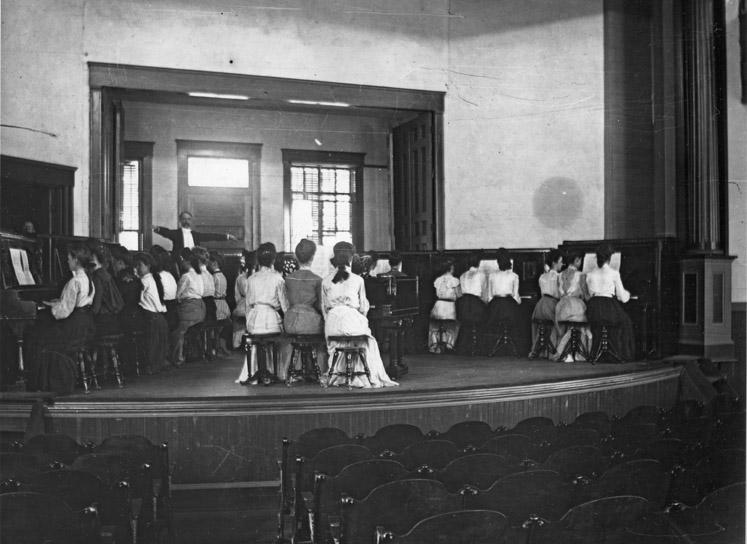 Gilmore Ward Bryant conducting in the auditorium
(Courtesy Duke Rare Book and Manuscript Collection - Wyatt Dixon Collection)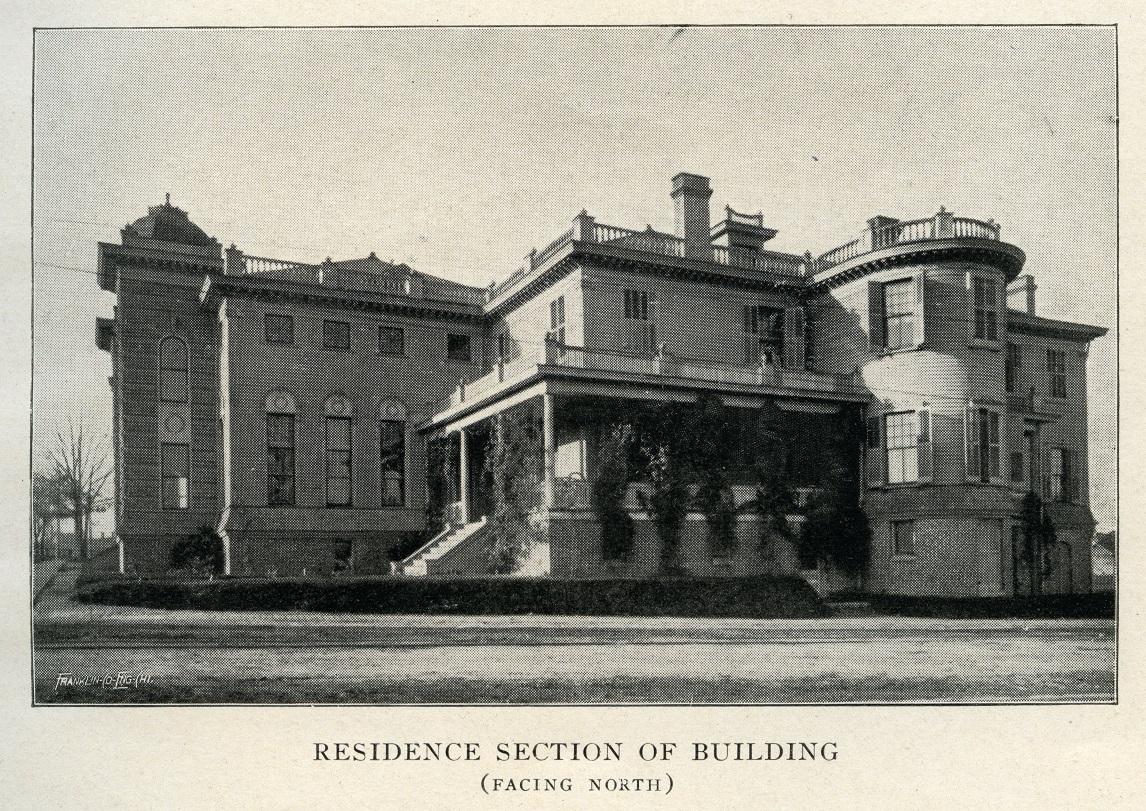 View from West Main Street, as it says, but actually facing south. (Conservatory Calendar, 1920-1921, Gilmore Ward Bryant papers retrieved from http://blogs.library.duke.edu/rubenstein/2017/06/02/polonaisesandmazurkas/ on 6.15.2017)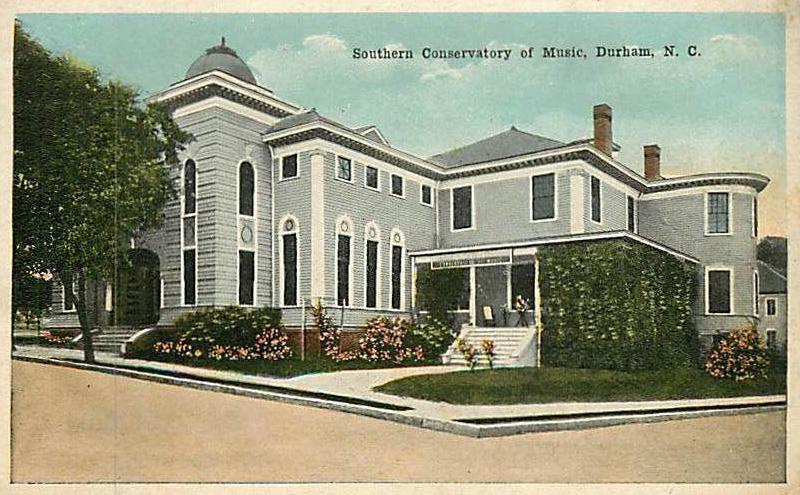 This postcard is likely from the 1910s or 1920s. The trees are more mature, and it appears that the balustrades have been removed from the building.

In 1924, the Conservatory moved way out in the country, to South Alston Avenue near Riddle Road. Bryant moved his family to a house across from the new conservatory. It appears that the original Conservatory was torn down soon thereafter.

A Texaco Station and the "Lewis' Cafe" were built on this site in subsequent decades.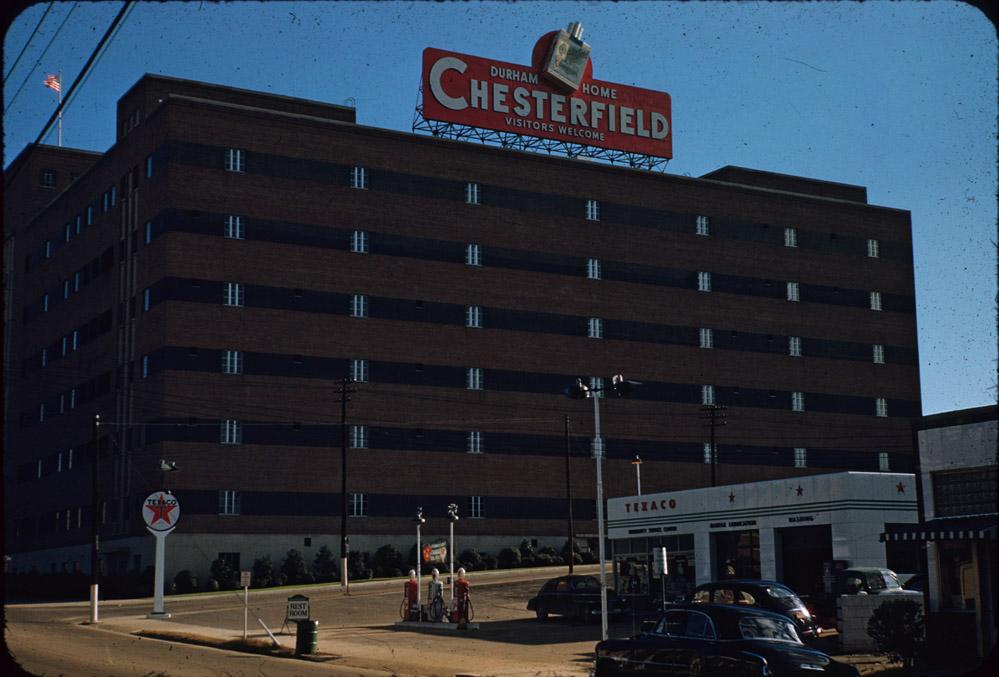 Site of the conservatory, looking southeast towards the New Cigarette Factory, 1952, showing the Texaco Station and a corner of the Lewis Cafe.
(Courtesy Duke University, Lewis J. McNurlen Slide Collection)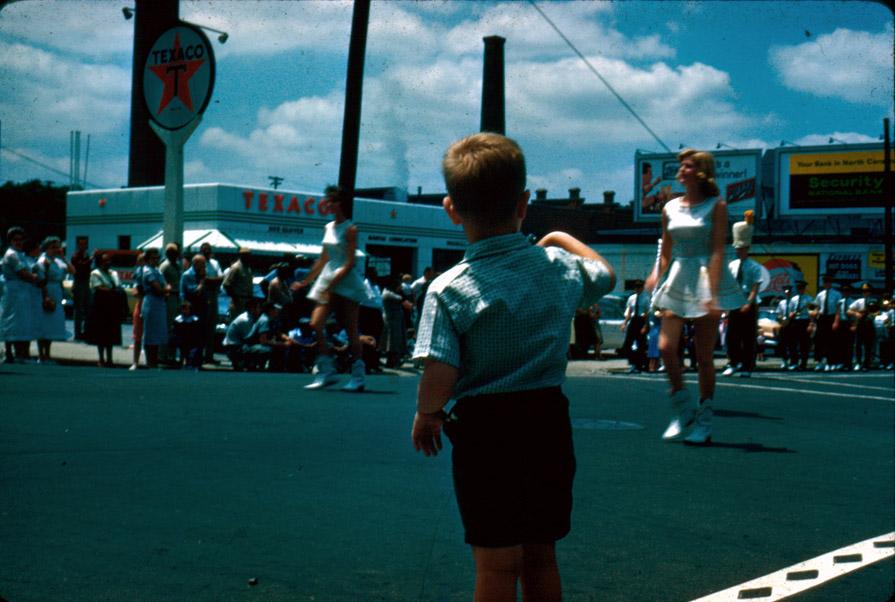 Looking southwest during the 1953 Durham Centennial parade.
(Courtesy Barry Norman)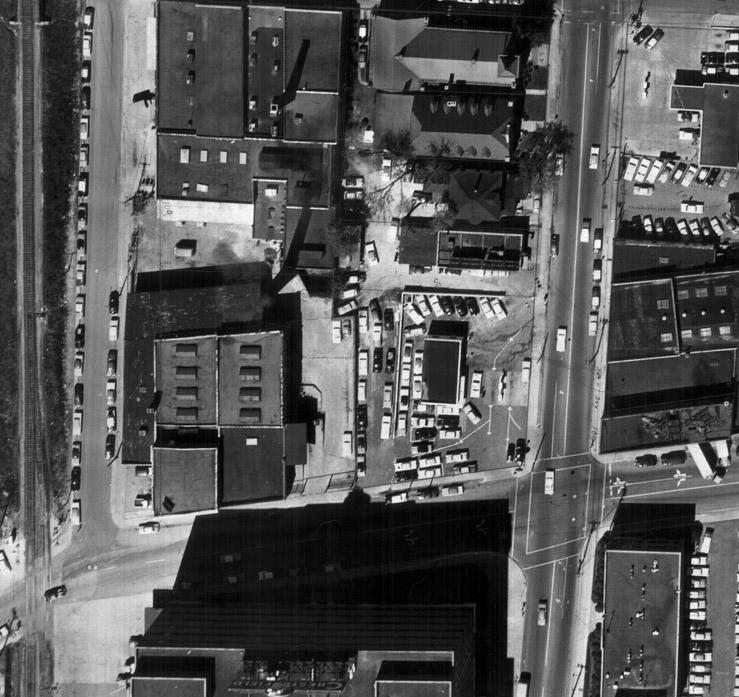 Aerial, 1959.
(Courtesy Durham County Library)

These were then torn down ~1982 to become the parking lot for Brightleaf Square.