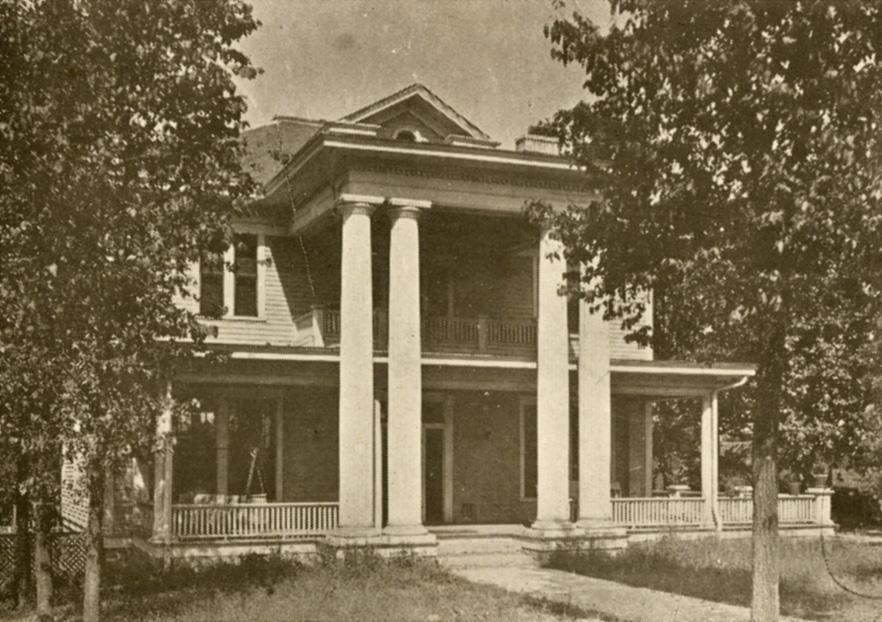 (Courtesy Duke Rare Book and Manuscript Collection / Scanned by Digital Durham)

John C. Scarborough established his funeral home in his hometown of Kinston, NC with his partner, Joseph C. Hargett. After JC Scarborough married Hargett's daughter, Daisy, they were persuaded by Alex Moore, a North Carolina Mutual agent, to move to Durham in 1901. It appears that he initially settled in the West End, at 801 Chapel Hill Road; by 1906, his funeral parlor was located at at 303 East Chapel Hill St. "opposite the Academy of Music."

The Scarborough House at 1406 Fayetteville St., was built by John C. Scarborough, Sr., likely around 1913-1914. Per the Architectural Inventory, the house was built out of the architectural elements of a disassembled house that sat on the later site of the Johnson Motor Company Showroom. It's a bit hard to piece together so far exactly which house this was, and whether the 'house' was actually the Central/Sans Souci hotel, which sat on that site. However, these buildings were supposedly demolished in 1926.

The inventory, however, notes that every interior element of the house, except for the the transoms, came from the earlier structure in the 300 block of East Main St.

Scarborough moved his funeral home into Hayti, to 522 East Pettigrew St. by the mid-1920s.

In 1925, Scarborough acquired the original Lincoln Hospital on Proctor St. (when the new facility had opened on Fayetteville) and donated the building to the "Black Minister's Alliance" for use as an "old people's and orphans' home"; this later became the Scarborough Nursery, still in operation today on Holloway St.

Below, a view of the Scarborough House from the 1949 "Negro Durham Marches On." The window sign is from 522 East Pettigrew, while the line of cars sits in front of 1406 Fayetteville St.


(Courtesy Durham County Library / North Carolina Collection)

What isn't clear to me is whether the house was ever used as a funeral home, or whether it was solely the family home. Regardless, while the Scarborough Funeral Home prepares to move to move to, I believe, a fourth location, the Scarborough house remains in the family, and is currently being renovated.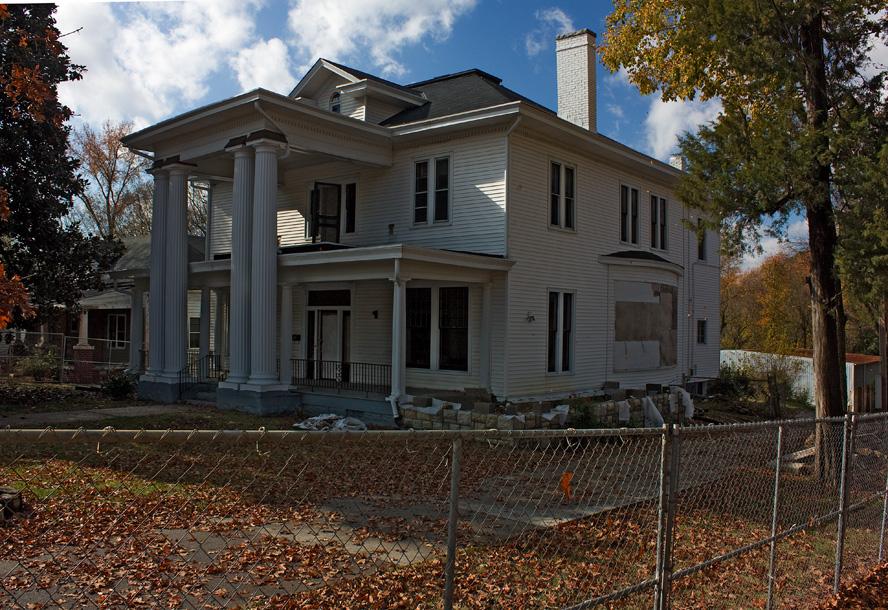 Scarborough House, 11.15.08

Find this Spot on a Google Map.

35.98015 -78.899987