In tours
Last updated
Tue, 06/21/2011 - 7:30pm by gary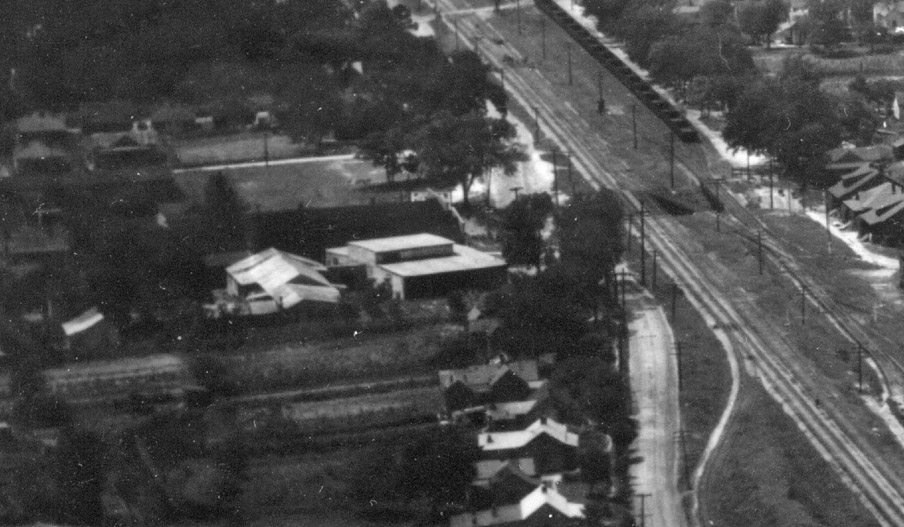 Ruth Hosiery Mill, looking west, late 1930s.
(Courtesy Durham County Library / North Carolina Collection)
The Ruth Hosiery Mill started at some point between 1923 and 1937; it appears that there was a frame structure to the south, and a later steel frame/brick curtain wall structure built to the north on East Pettigrew. By 1937, the northern structure was being used as a bottling plant.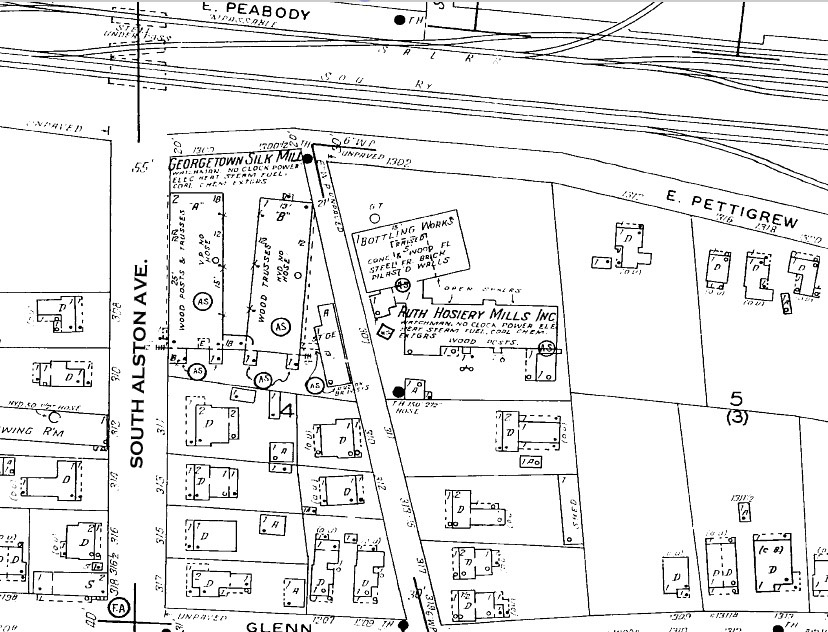 1937. Just to the west is the <a href="">North State Knitting Mill / Georgetown Silk Mill / Gann Hosiery Mill</a>
By the 1940s, the property was being used by University Hosiery Mill, but they were out of business by 1950.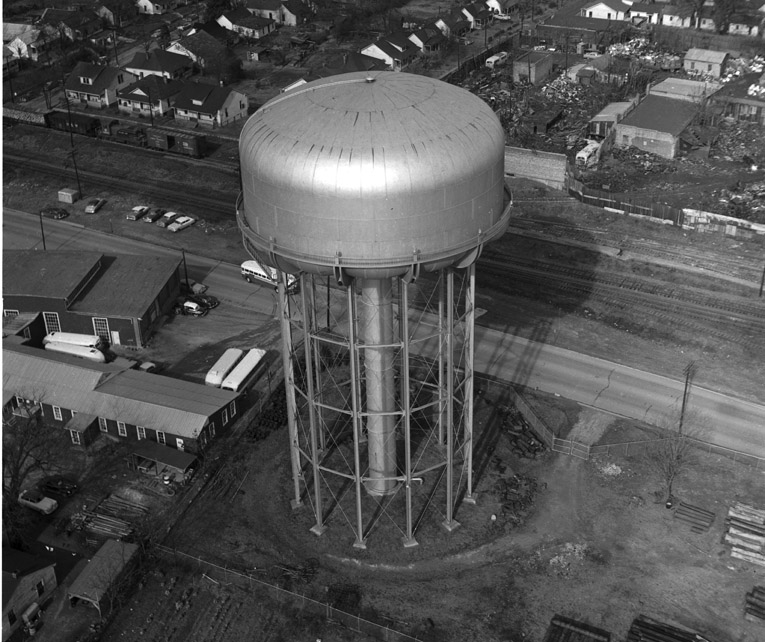 Aerial ~1950 - a partial view of the buildings at the lower left. 
(Courtesy <a href="http://www.herald-sun.com">The Herald-Sun Newspaper</a>)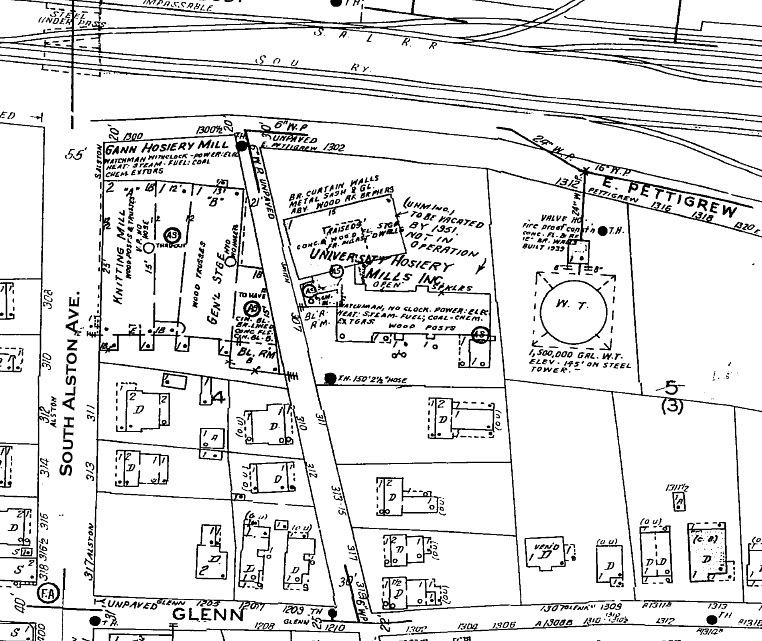 Sanborn, 1950.
At some point, the southern structure was demolished. By the 1970s, the northern building was being used by Southern Coach, a bus company.
The building and property were acquired by the Triangle Transit Authority in the early 2000s for a train station serving Alston Avenue. They own the property to the west (the former Gann Hosiery Mill site) as well, so they would need to build something that deals with the grade separation between the two properties, and between East Pettigrew and South Alston. Although I was surprised to find walkways behind this property that led both down to South Alston and between the back of this property and the freeway back to the R. Kelly Bryant bridge.
The need for something large enough to make that transition feasible and given Triangle Transit's <a href="http://endangereddurham.blogspot.com/2008/03/graybar-electric.html">poor performance on the historic preservation / adapative reuse front</a> likely means that this building will come down at some point in the future when it becomes inconvenient. From the satellite view, it appears that the roof already has issues that will allow for a "we have to tear it down before it hurts someone" rationale. 
Hopefully when it happens, it will be because we have a train and a station, rather than just creating another vacant lot in the city.
05.08.11