Russell N. Barringer, Sr. House (Razed)
Built in
1950's
/ Demolished in
2000's
Russell N. Barringer, Sr. House (Razed)
3300 Avon Road
Russell Barringer was the owner of West Durham Lumber Company and as such provided much of the building material for Hope Valley's second major building boom in the 1950's.
In tours
This building does not appear in any tours yet.
Last updated
Comments
Built in
1950's
/ Demolished in
2000's
Russell N. Barringer, Sr. House (Razed)
3300 Avon Road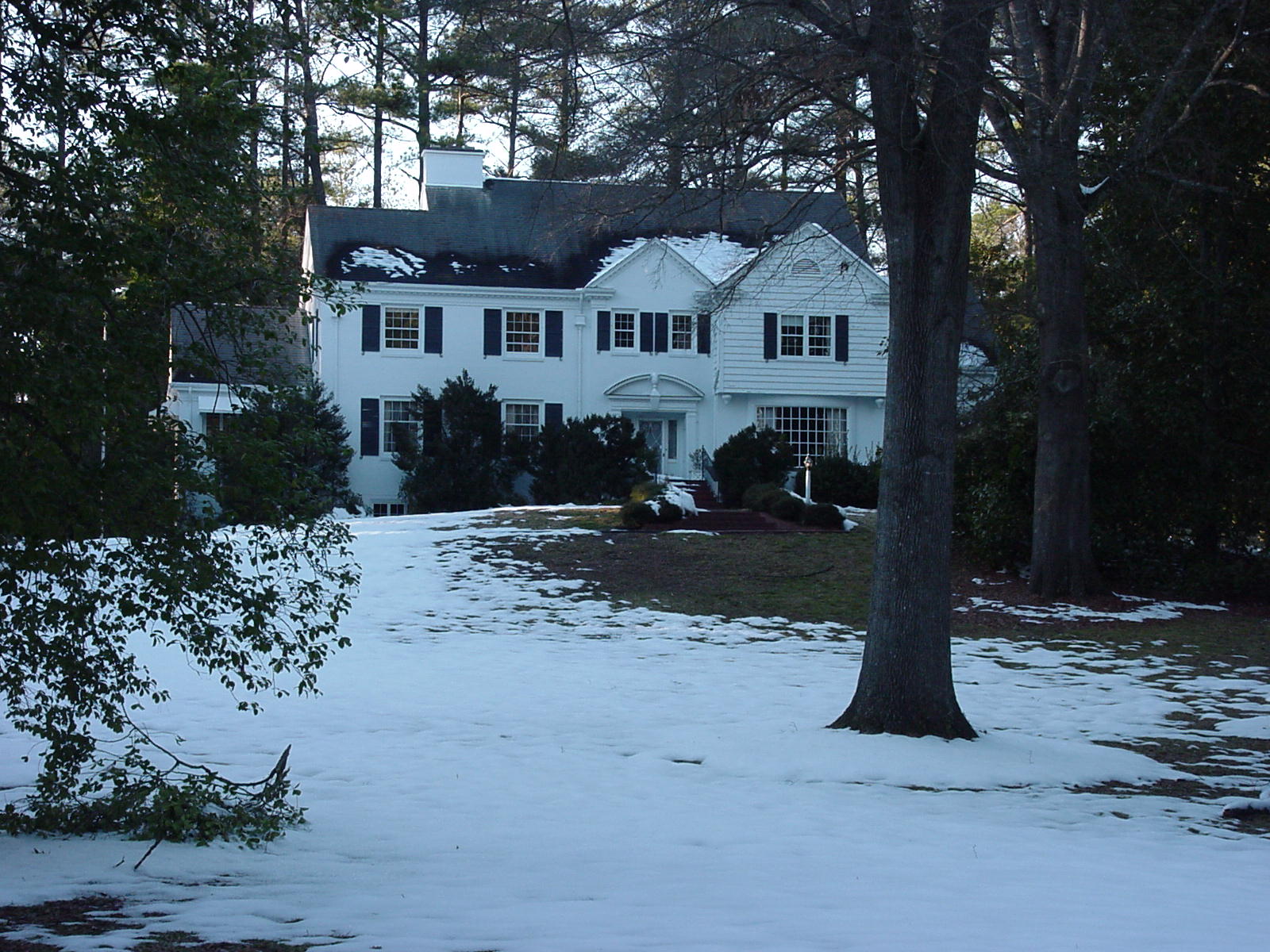 The negatives of the photos below were reversed (Note the bay window on the left in the second shot).  Taken at the front of the Barringer residence these photos show Mrs. Barringer and members of the Hope Valley Garden Club preparing for a trip in the 1950s.  The archives of the Hope Valley Garden Club, reflecting a deep history of Hope Valley and its residents, are available at the Durham County Public Library, Main Branch, Durham Collection.
Note the deep moldings and woodwork on the home, befitting the owner of a lumber company.  The interiors were known to have significant wood detail as well.