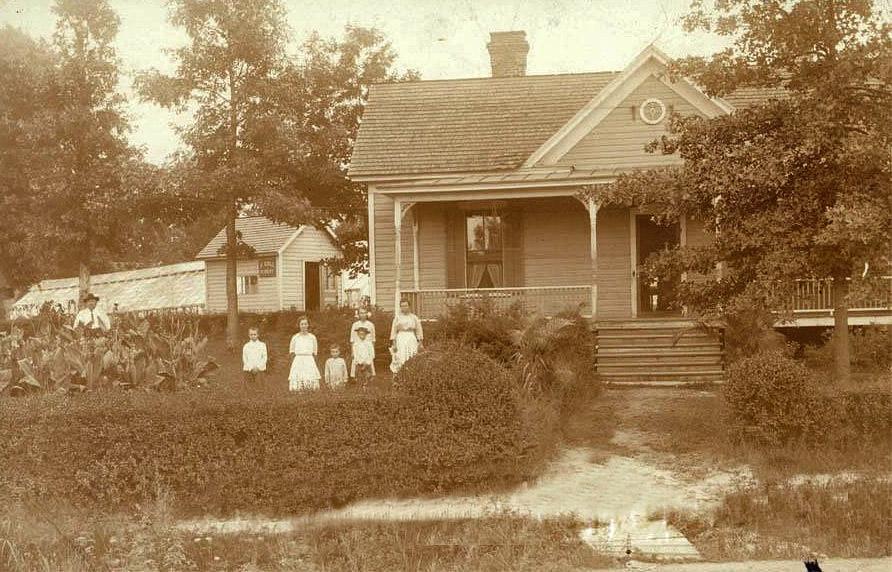 Roll family home and greenhouses from Chapel Hill Road, 1913 (Courtesy G. Kueber)

Fred Roll established his residence and florist shop on the corner of Lakewood and Chapel Hill Road after serving as the resident florist at the home of Brodie Duke, on the present site of the Durham School of the Arts. Soon after emigrating from Germany, he was drawn to Durham from Raleigh to work for the Duke family, and soon thereafter set up his business directly across from the Casino at Lakewood Amusement Park.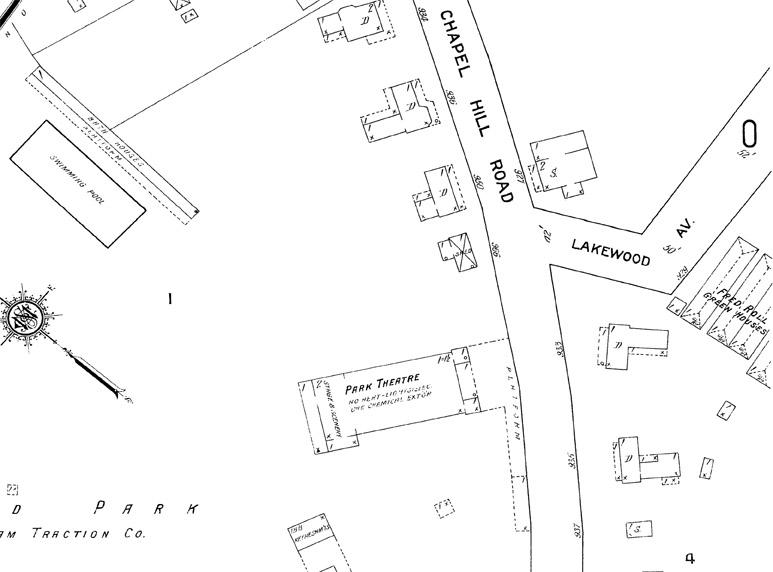 1913 Sanborn map showing the greenhouses, small frame structure, and house above.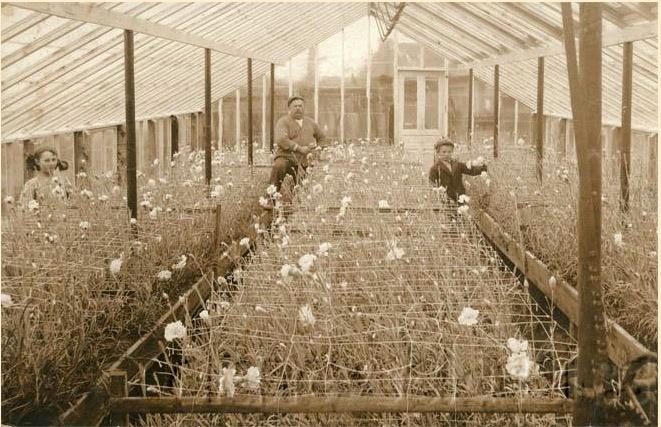 Fred Roll and family inside one of the greenhouses, 1913 (Courtesy G. Kueber)

By 1937, Roll had replaced his home and built a new Tudor Revival florist shop on the corner of Lakewood Ave. and Chapel Hill Road.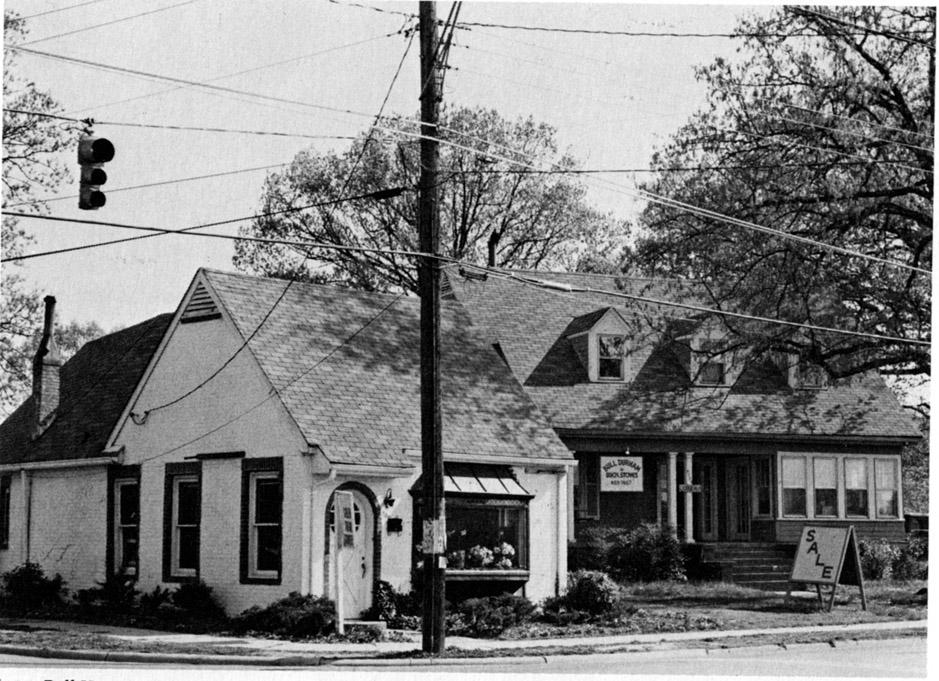 Roll's Florist Shop, 1970s. (Durham Architectural Inventory)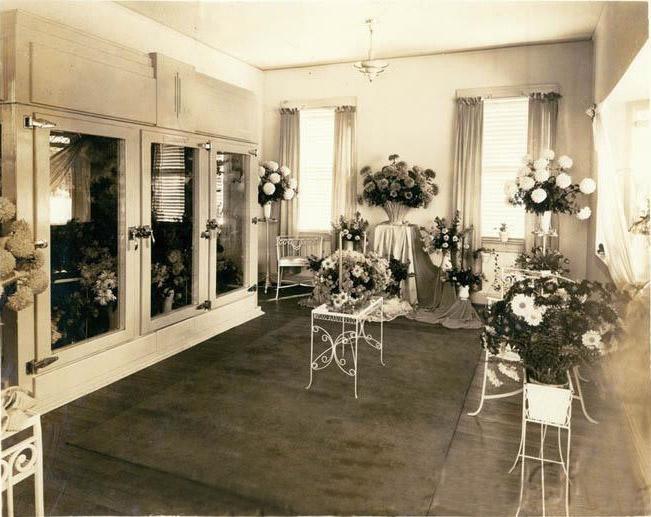 Opening day of the Florist Shop, 1937. (Courtesy G. Kueber)

The remainder of the 7 acre tract continued to support greenhouses and contained formal gardens and exotic trees.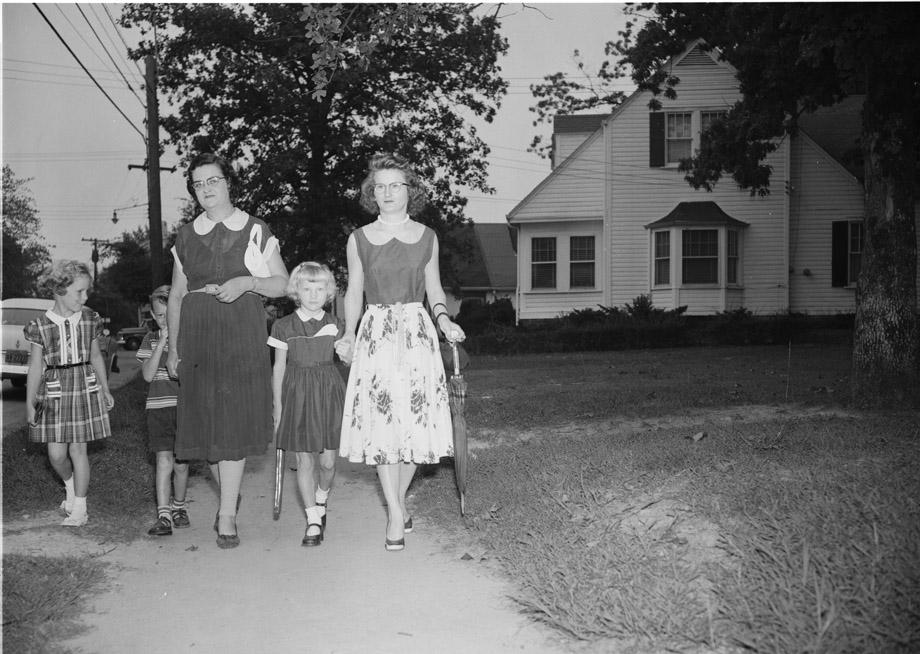 Kids and parents walking past Roll's Florist - on their way to Lakewood School, looking northeast, 09.05.56
(Courtesy the Herald-Sun)

The florist shop closed in the 1970s, although it reopened for a time in the late 1970s under the guidance of Fred Roll's granddaughter, who still owns the buildings, which include what appears to be one remaining greenhouse behind the corner structure, sitting on about 4.2 acres.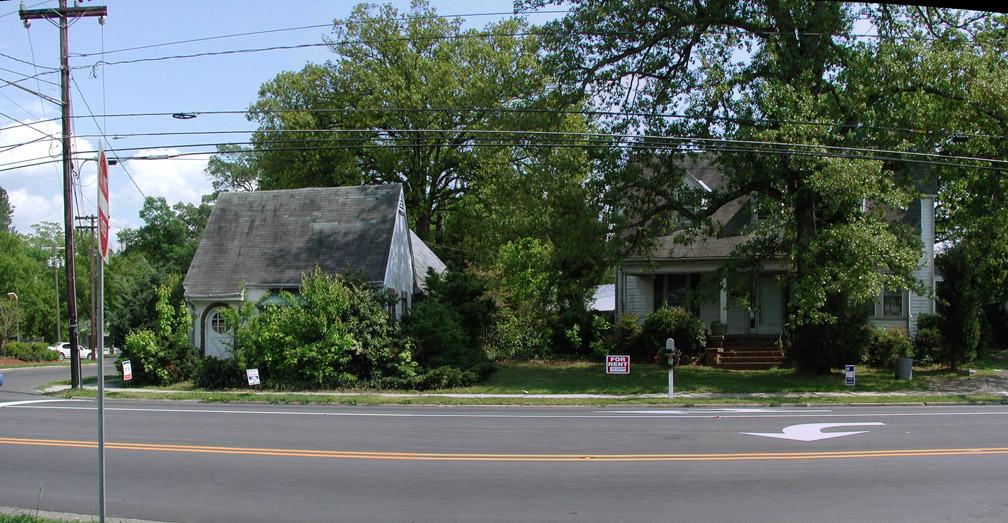 35.986929,-78.926548