Year demolished
1960s-1970s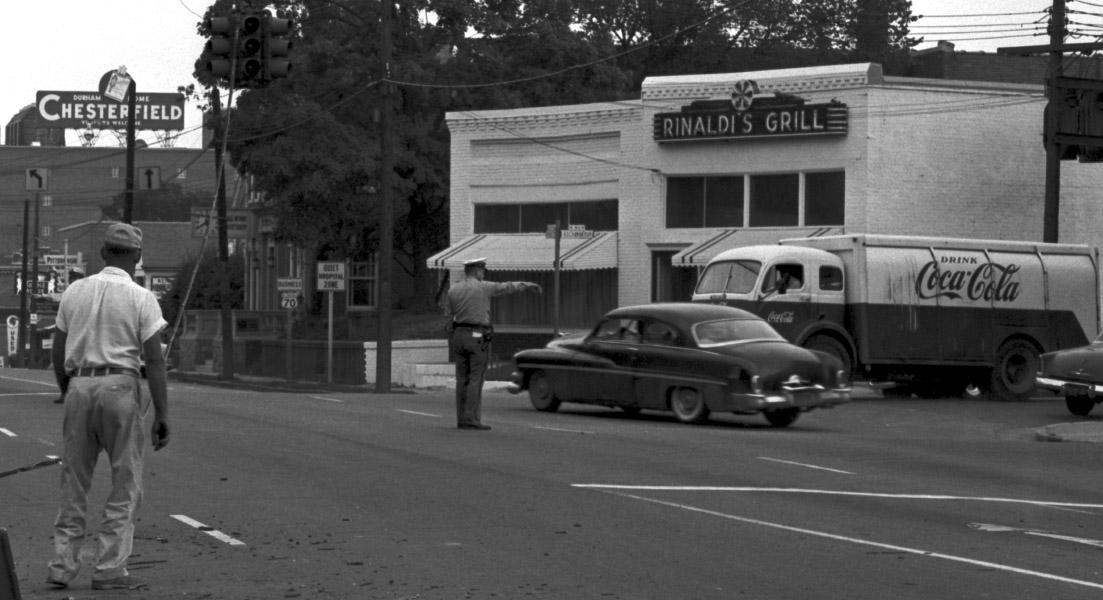 09.11.59 (Courtesy Herald-Sun)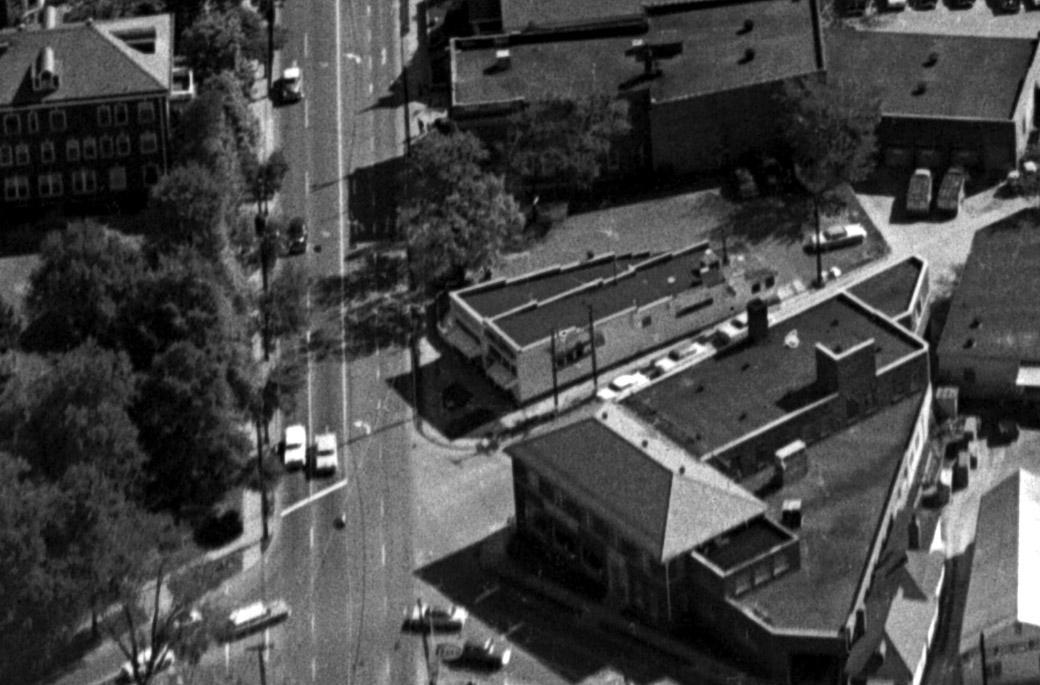 1117 West Main, 1950s.
(Courtesy Herald-Sun)
I don't know a lot about Rinaldi's restaurant - except for a few lines I've found how Duke students and others used to go to Rinaldi's for the burgers in the 1950s. The yearbooks from the 1940s and 1950s are replete with references to Rinaldi's as a student hangout. I've only got a partial shot of the building facade, from 1953, located on the southeast corner of Peabody and West Main, adjacent to the Hall-Wynne funeral home.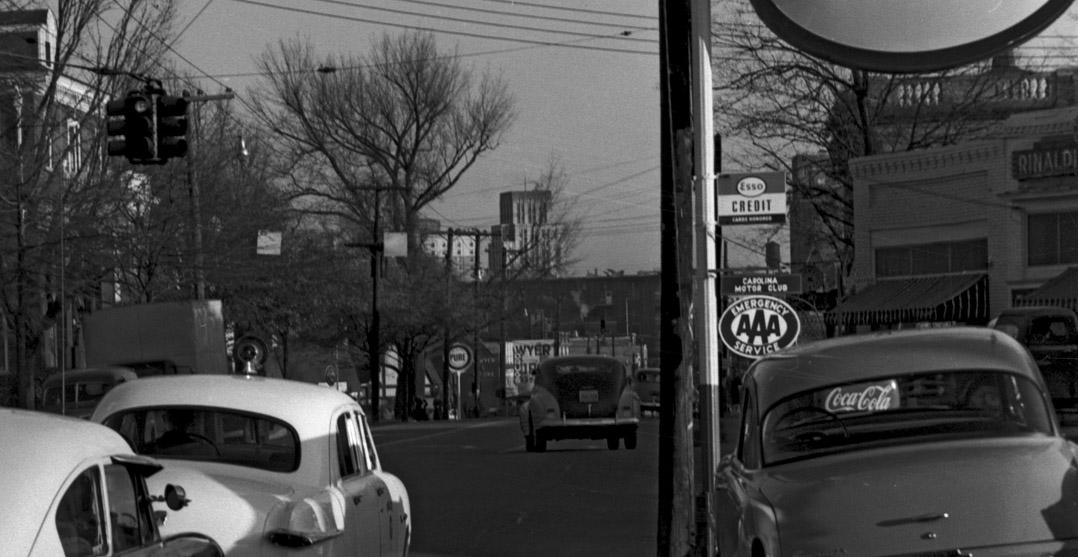 Looking east from Milton St. (now Buchanan Blvd.) at half of Rinaldi's facade, 12.15.53.
(Courtesy The Herald-Sun Newspaper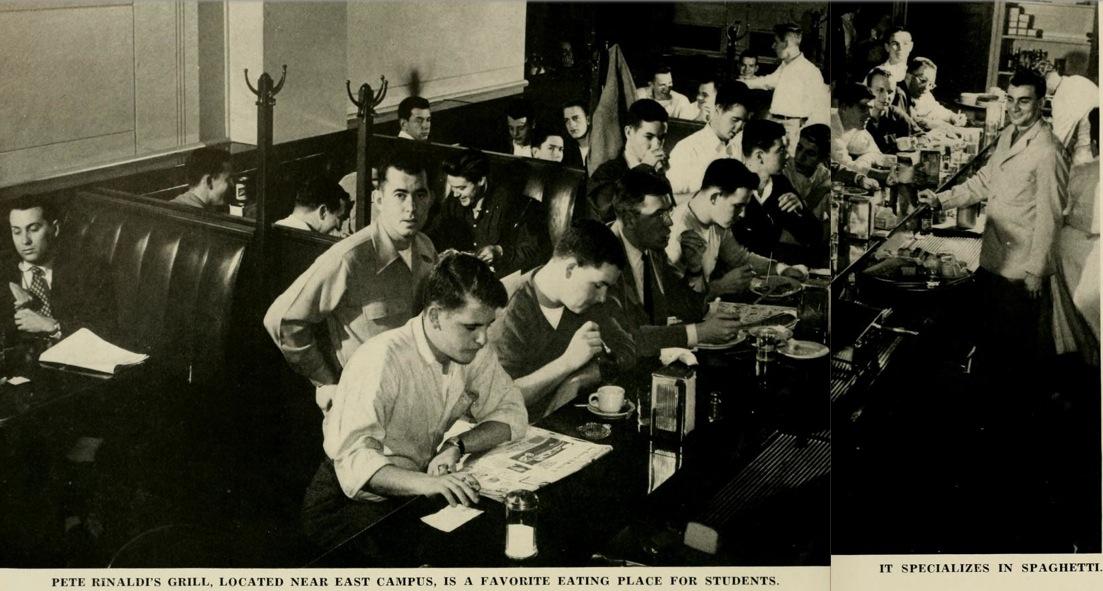 From the 1952 Chanticleer - a bit wonky as the picture crosses the binding. 

Traffic patterns were a bit different around here, as the corner of now-East Campus (then the Women's College) was not yet cut off to connect Milton directly with Buchanan Blvd.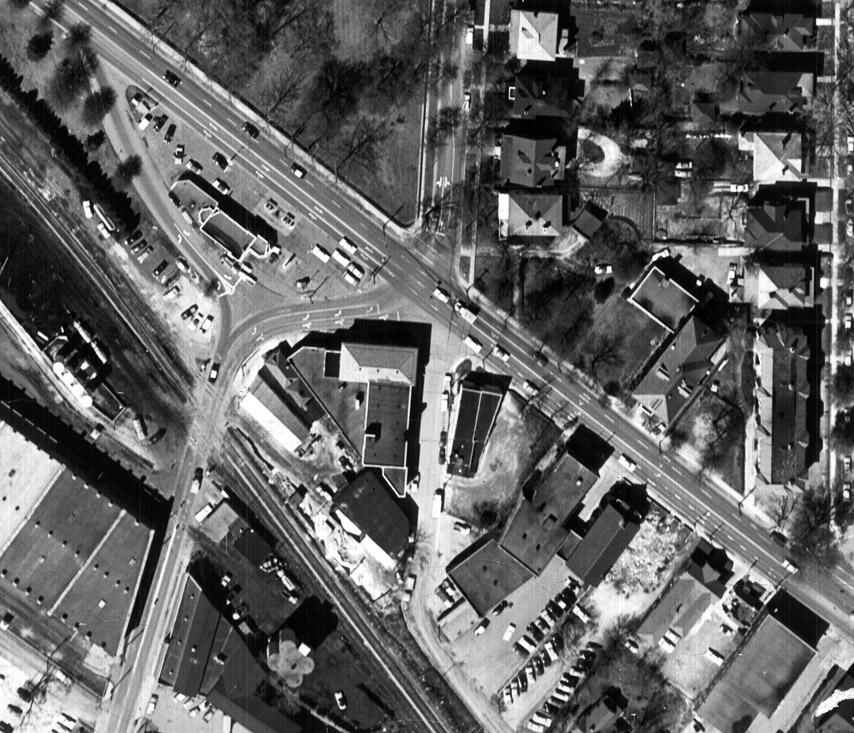 Aerial shot 1959 - Rinaldi's is near the center of the picture, with Hall-Wynne and its chapel on its right.
(Courtesy Durham County Library / North Carolina Collection)

Rinaldi's doesn't seem to appear in the annals of the 60s - I don't know if this was the same Pete Rinaldi who went on to run the Kentucky Fried Chicken further west, on 9th Street.

The building appears to have been torn down by the 1970s to expand Hall-Wynne's parking.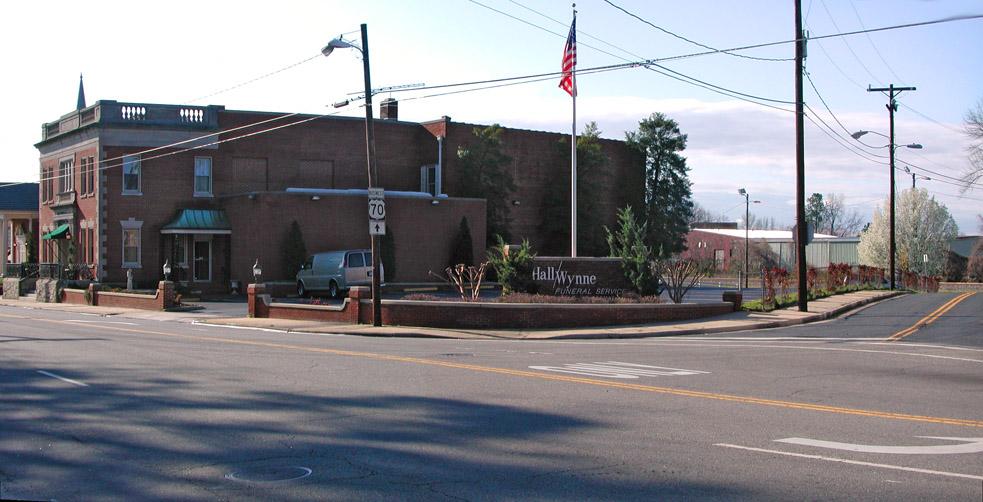 Looking southeast, 03.17.08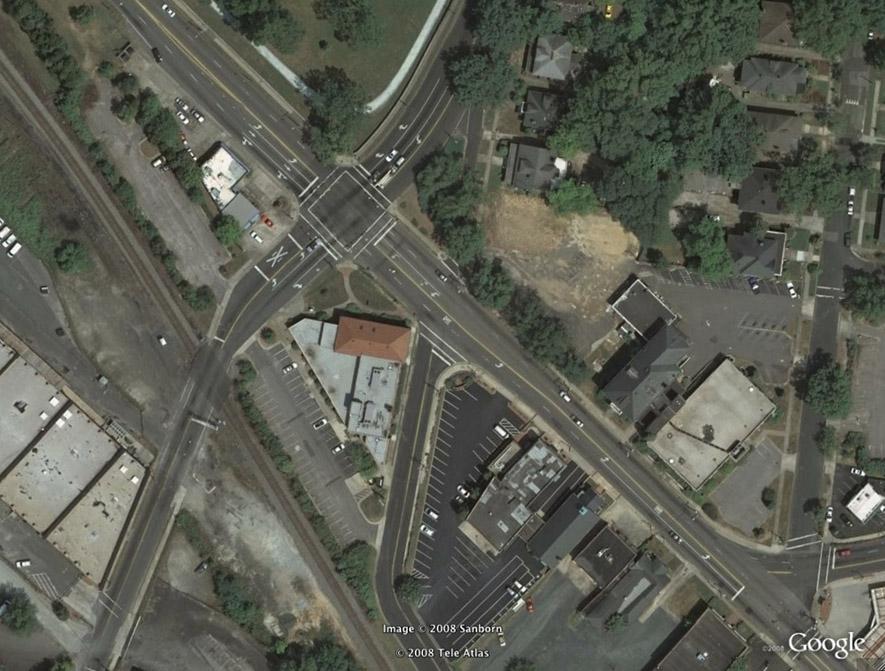 Aerial view of the area, 2007 (including McPherson's hospital across the street, which I've learned from the folks in Trinity Park is slated to have its rear wing chopped off by the friendly neighborhood extended stay hotel folks.)

36.001705 -78.91242