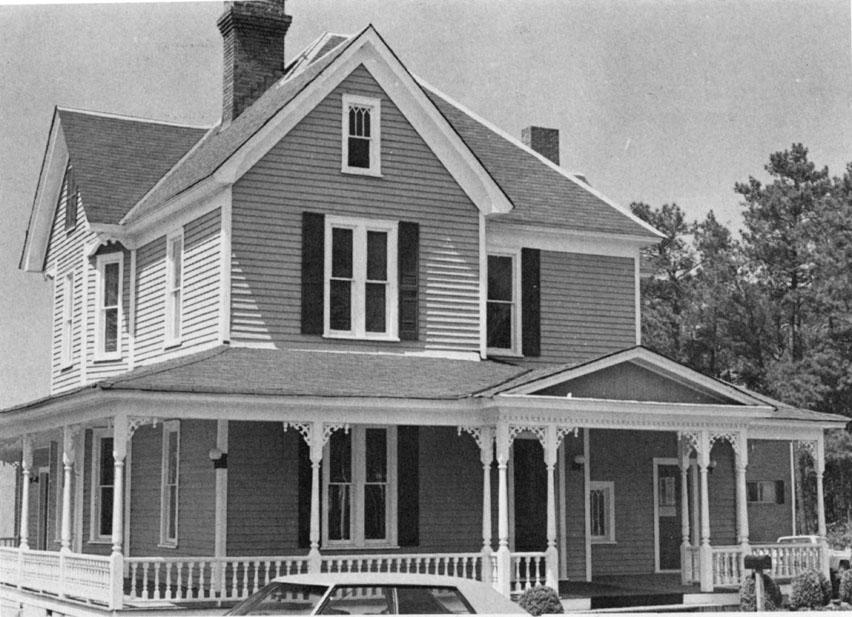 (Photo from Durham Historic and Architectural Inventory, ~1980)

The Queen Anne dwelling at 1812 Chapel Hill Rd. was likely built by Captain Joseph Renn and his wife Nancy - dating from the 1890s, it is one of the early dwellings in the Lakewood neighborhood, preceding the development of the streetcar line and Lakewood Park.

Renn was a conductor for the Seaboard Air Line Railway, and served as station master of Durham's Union Station during the early years of the 20th century, before moving to Peabody St. in 1915. WD Vickers and his wife lived here during the mid 20th century.

During the 1960s, the large garden was sold off to an apartment developer. The house itself was converted to office use in the 1970s. Although its effect is diminished by the asphalt surface parking that surrounds the building, it remains a stately structure.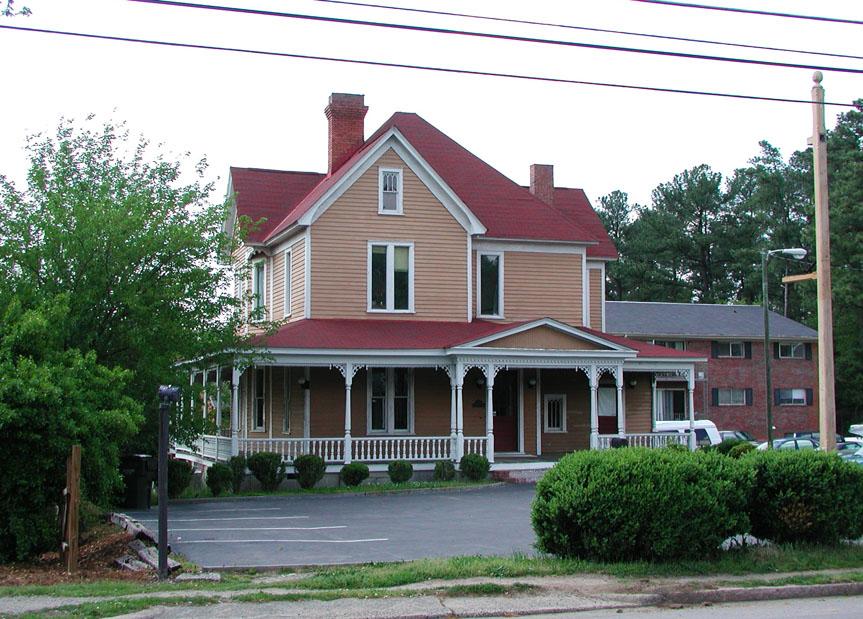 Looking north, 04.26.08 (Photo by Gary Kueber)
 




Although turned into offices, a number of the original architectural features and light fixtures survive.