538 Warren Street, looking northwest, 1965.
(Courtesy Durham County Library)

Few structures are more intriguing to me than triangular (or nominally trapezoidal) ones - I don't know why, but perhaps it's because they usually were built to reflect the acute angle of the street intersection - in this case, Warren and Willard Streets. Standing at the intersection, facing (often) the door of the building and looking down the two streets at once - I'm smitten.

This little triangular building appears to have been built in the 1920s - by the late 40s/early 50s, it was Rattelade's Grocery. A reader tells me that he used to walk down to the store to buy penny candy - for a penny.

By the 1960s, when this picture was taken, the name was the Warren Street Grocery.

By 1967, the city Redevelopment Authority had begun tearing down houses, and buildings, like this, willy nilly.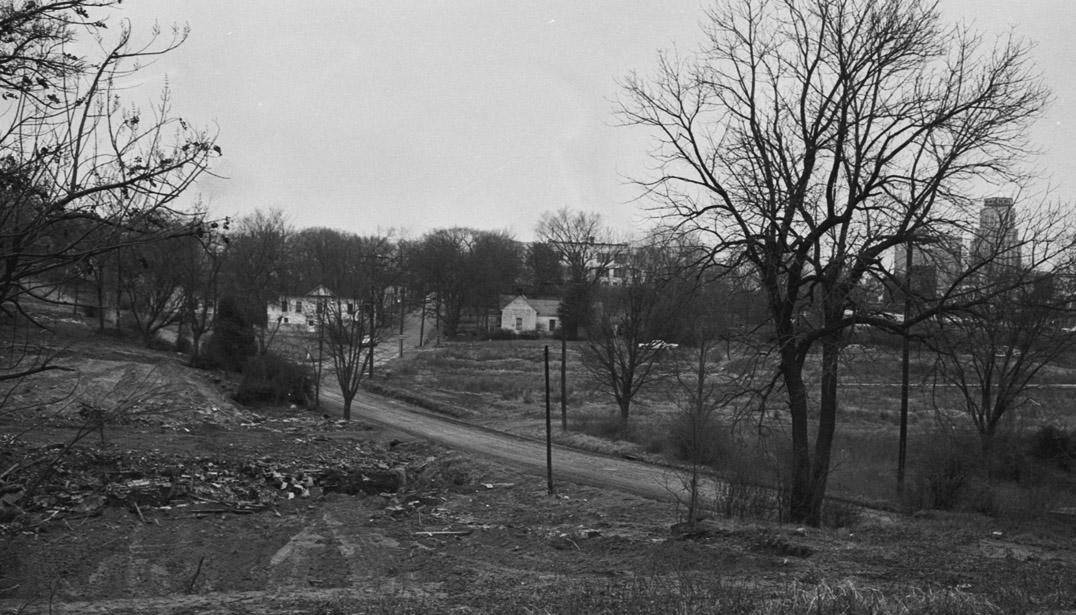 Looking northeast from South Duke St. at the intersection of Willard and Warren Streets, 1967.
(Courtesy Herald-Sun)

Warren Street was eliminated, and Willard was curved to the east where it would have dead-ended at the freeway. The resulting large parcel of land was turned into the Alexander Ford (later University Ford) car dealership.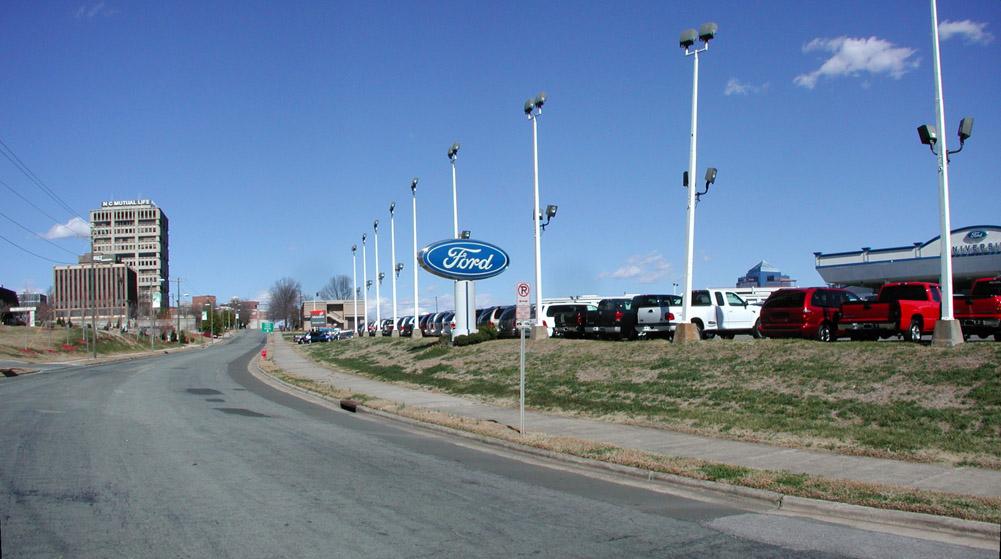 Looking north at where Willard and Warren used to meet (Willard is still on the left)