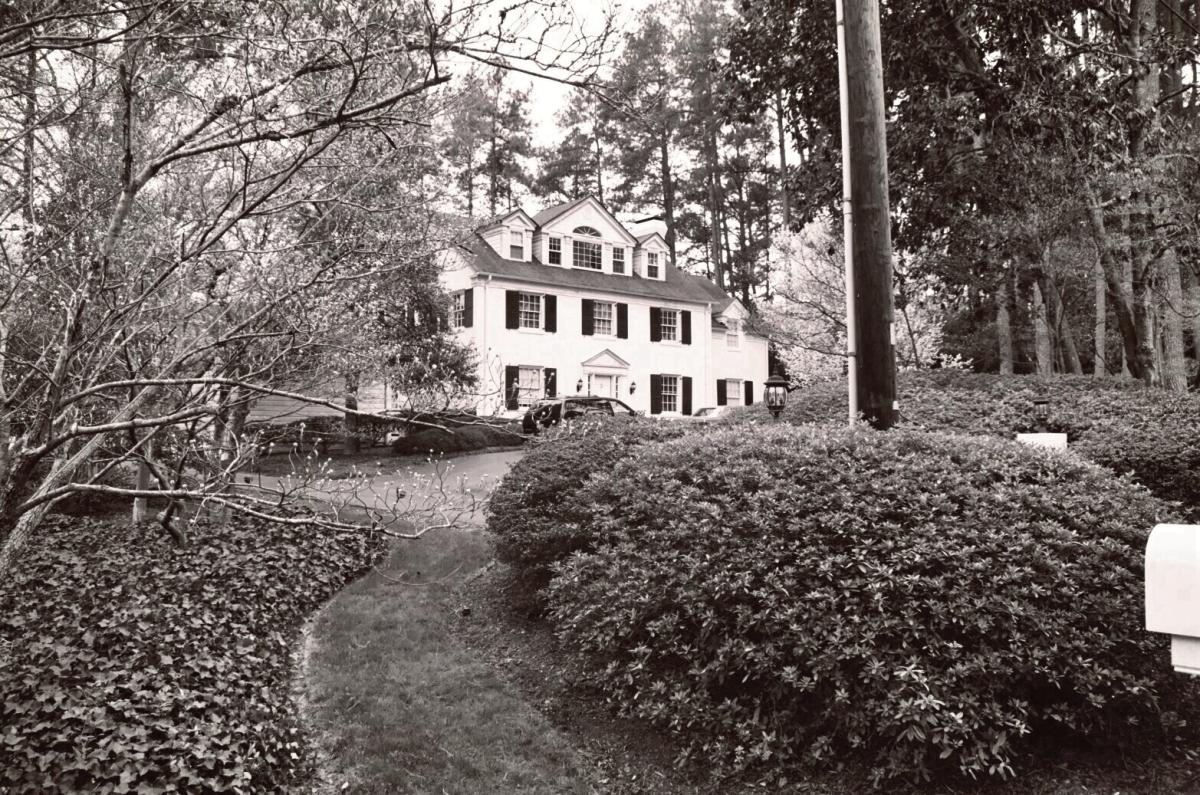 R. Lynwood and Betty P. Baldwin Jr. House
3303 Avon Road, ca. 1947, ca. 1990, Contributing Building
Two-and-a-half-story, side-gabled, brick Colonial Revival house with a one-and-a-half-story sidegabled wing at the right side; centered front entrance of the three-bay main section is enriched with pilasters, a pediment, and sidelights; windows are 8/8 sash; the smaller wing has a single wall dormer at the facade; three gabled dormers in the main section have weatherboard siding and are apparently a later addition; the course elevation has been modified and includes screened porches at the first and second floors of the main wing; the flat-roofed lower porch stretches the width of the main body's rear elevation while the pedimented second-story porch occupies just the center bay of the main body. City records date the house to 1940, but this date seems unlikely. Avon Road first appears in the 1943 city directory, and the first identified residents, R. Lynwood and Betty Baldwin, moved from Dollar Avenue in Trinity Park to Hope Valley in 1947. R. Lynwood Baldwin Jr. was assistant manager of his father's namesake department store on West Main Street downtown.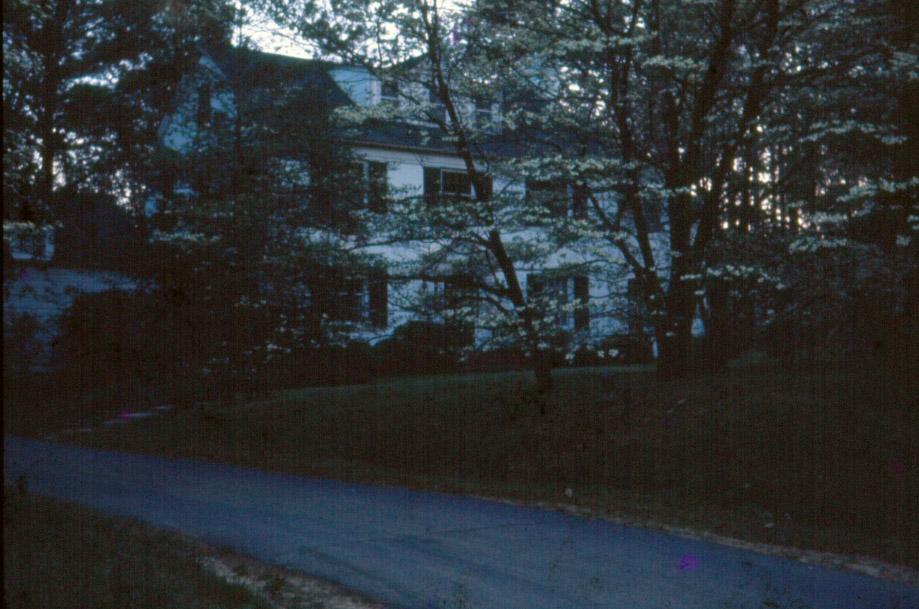 Likely 1960s - source unknown, but likely Baldwin family photos.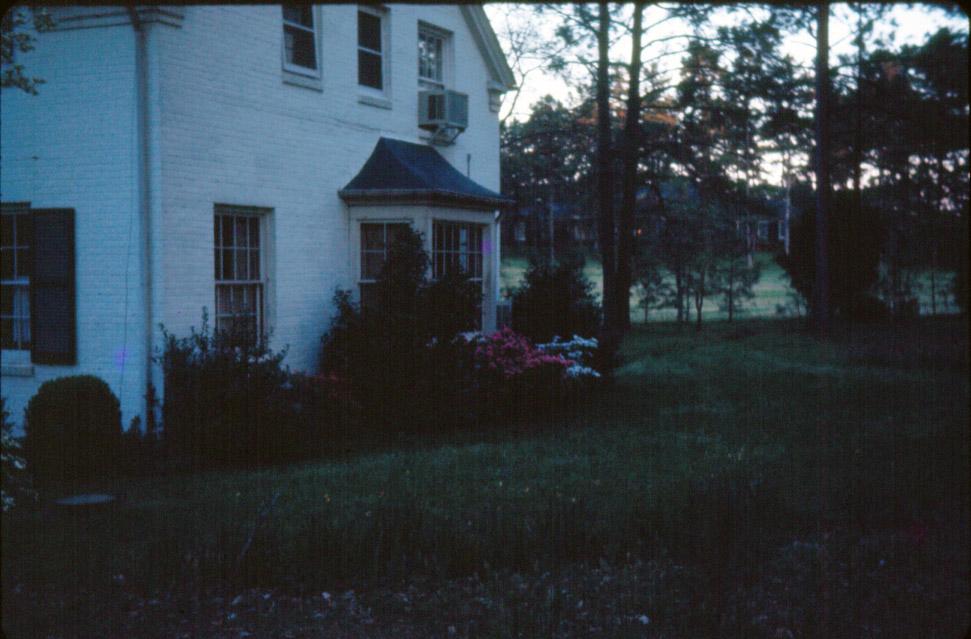 Likely 1960s - source unknown, but likely Baldwin family photos.
Garage 3303 Avon Road, ca. 1947, Contributing Building
Two-bay side-gabled garage with weatherboards and gabled windows; joined to the house by gabled breezeway with lattice walls.