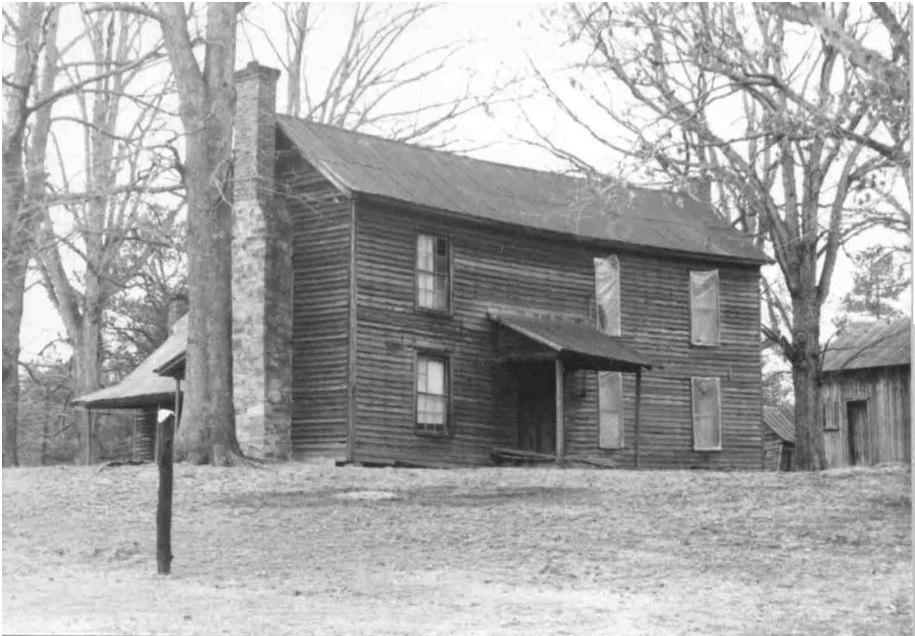 When Phillip Southerland, overseer at Stagville, retired ca. 1887, his employer, Bennehan Cameron, sold him five hundred acres at the northernmost edge of his vast lands. There Southerland constructed a two-story frame house with Greek Revival ornament that is similar in plan to the house at Stagville where he lived until 1886.
Southerland modified the basic center-hall I-house plan and included a small central room on both floors to create a room arrangement like the house at Stagville. Access to rooms at the north end of the house was provided from a secondary hall perpendicular to the center hall. The dwelling appears as a extended side-gable I-house from the exterior. It stands over fieldstone piers, is weatherboarded, and is flanked by exterior end chimneys with fieldstone bases and brick stacks. To allow for the extra room, fenestration is asymmetrical; the front facade is divided into four bays below and three bays above. A paneled double-leaf entry door surmounted by a three-paned transom and sheltered beneath a stoop is offset to the south, flanked by a six-over-six window on the south end and a four-over-four and six-over-six window on the north end. Second story windows are identical to and located directly above those on the first floor.
The interior is finished with plastered walls and ceilings, and is enhanced on the first floor with chair rails and flush-board wainscoting. Greek Revival ornament includes square newels and stick balusters on a narrow staircase that ascends to the second floor from the back of the center hall, post-and-lintel mantels in each end room, and double-vertical-panel doors. Although many of these features suggest an earlier house, the 1880s construction date is confirmed by the presence of original china doorknobs, a decorative feature not used in Piedmont North Carolina before that time.
A long one-story rear ell, supported by brick piers and flanked by shed porches, was added after the main block was completed. It is connected to the main block by an open breezeway. Outbuildings include a smokehouse, several frame and log tobacco barns, miscellaneous sheds, and a ca. 1940 gambrel-roof barn.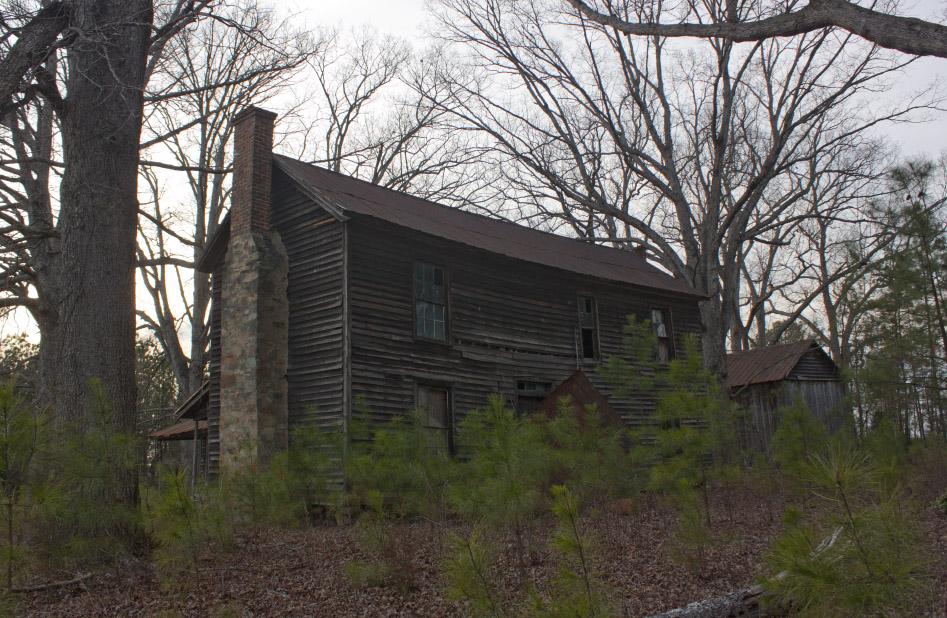 03.10.09
03.10.09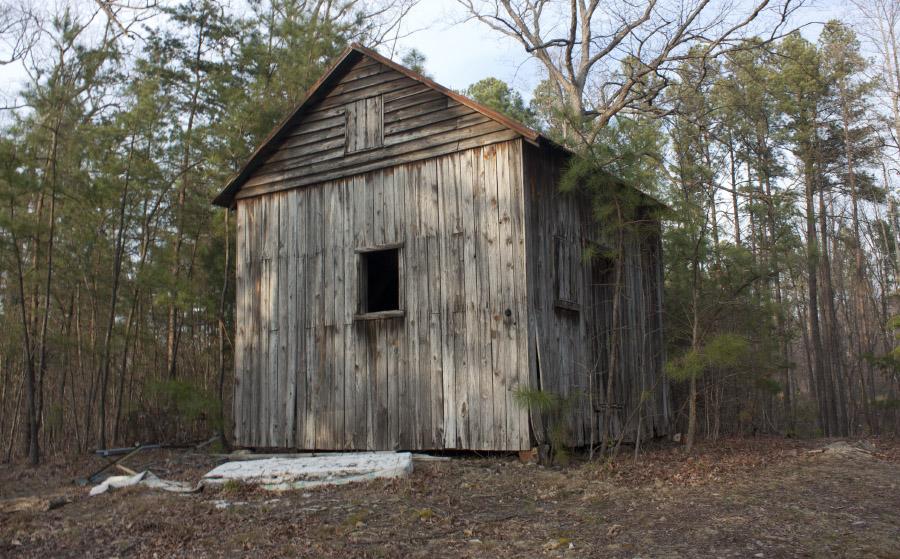 03.10.09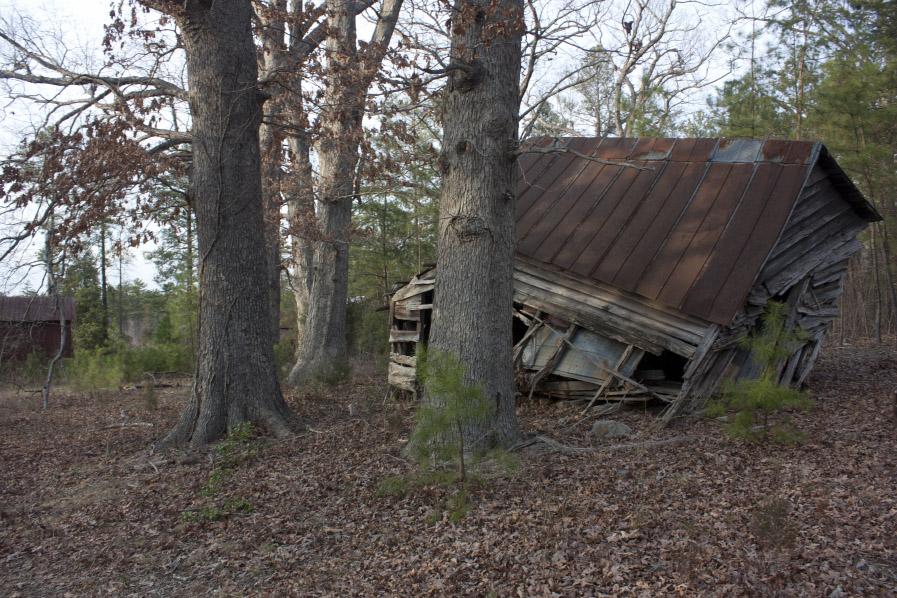 03.10.09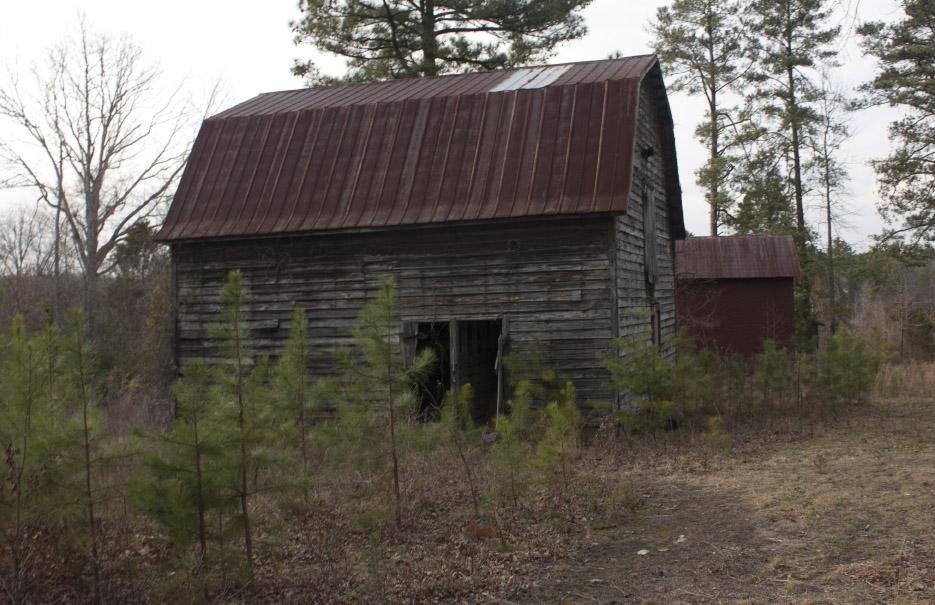 03.10.09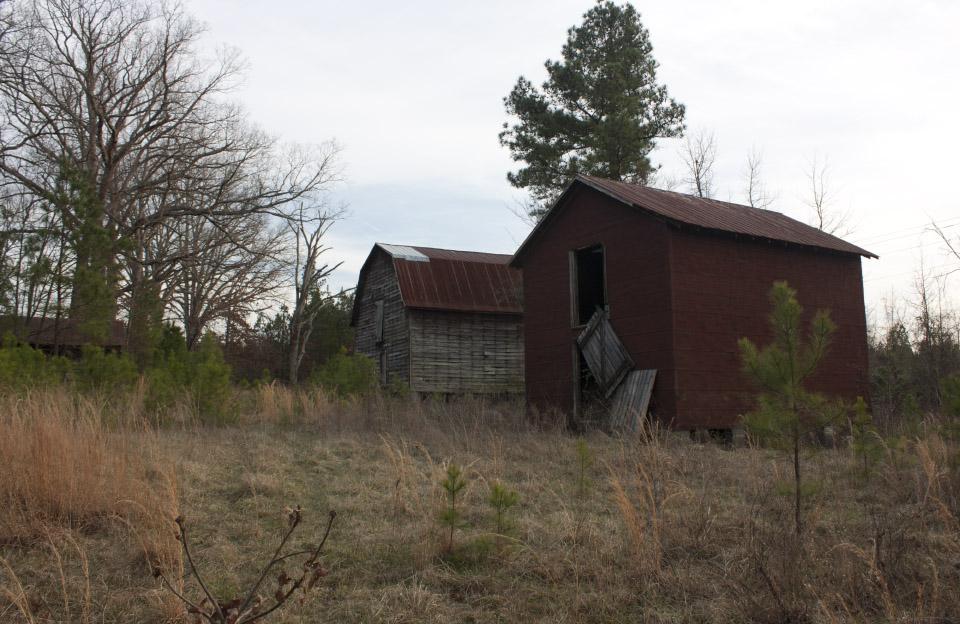 03.10.09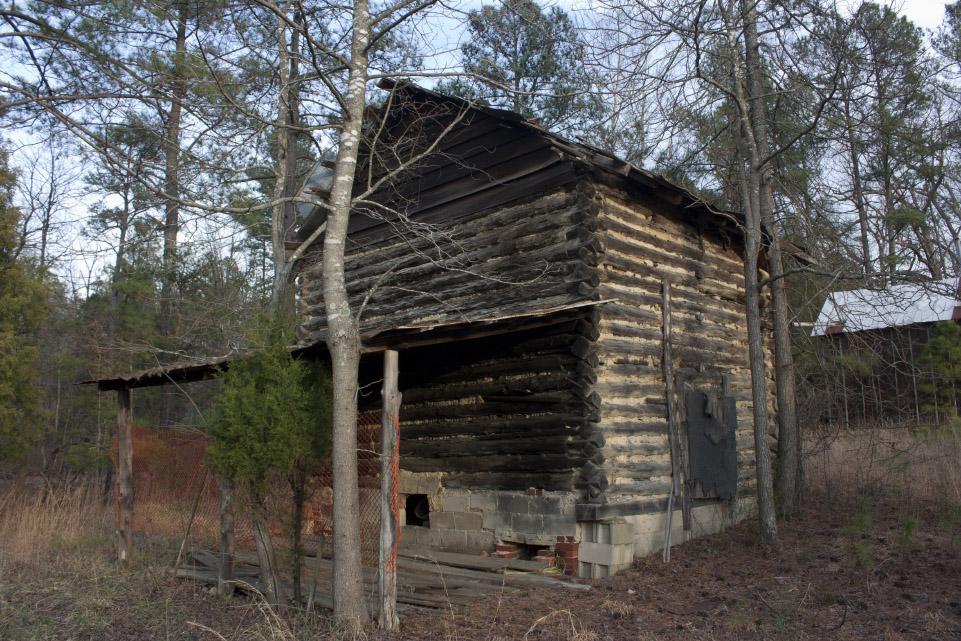 03.10.09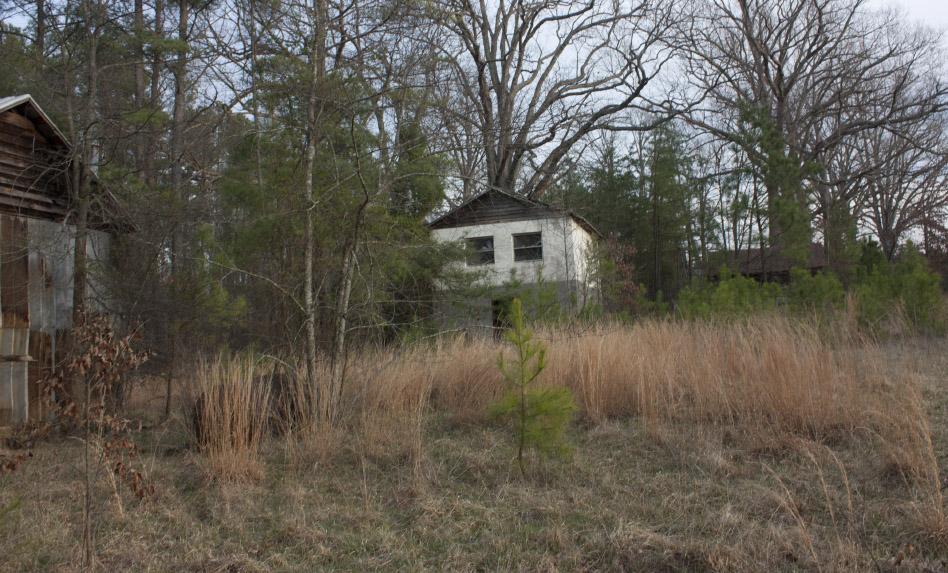 03.10.09