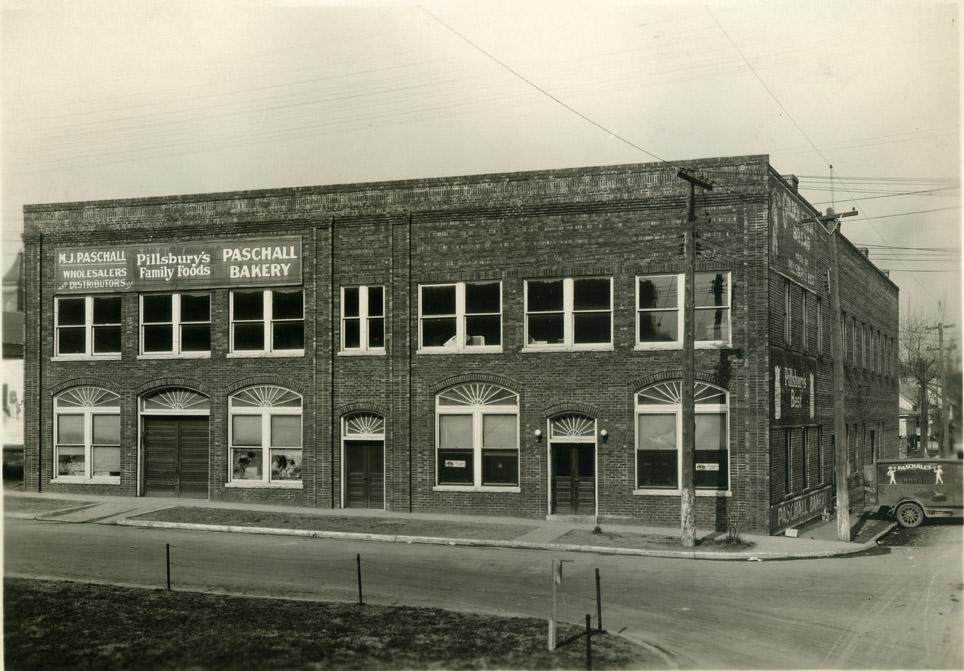 Looking west, 1920s
(Courtesy Duke Rare Book and Manuscript Collection)

The Paschall's Bakery building was erected in 1924 on the southwest corner of Duke and Morgan Streets (119-121 Duke Street).

Owned and operated by Mallie J. and Louise W. Paschall, Paschall's Bakery was a descendant of Mallie's first bakery, the Star Bakery, which was located at 238 W. Main from 1913-14 and at117 E. Chapel Hill Street from 1915-1920. Paschall's Bakery remained in business until 1943. It appears that they were primarily a distributor, but also must have had some walk-in/direct business as well to give away advertising.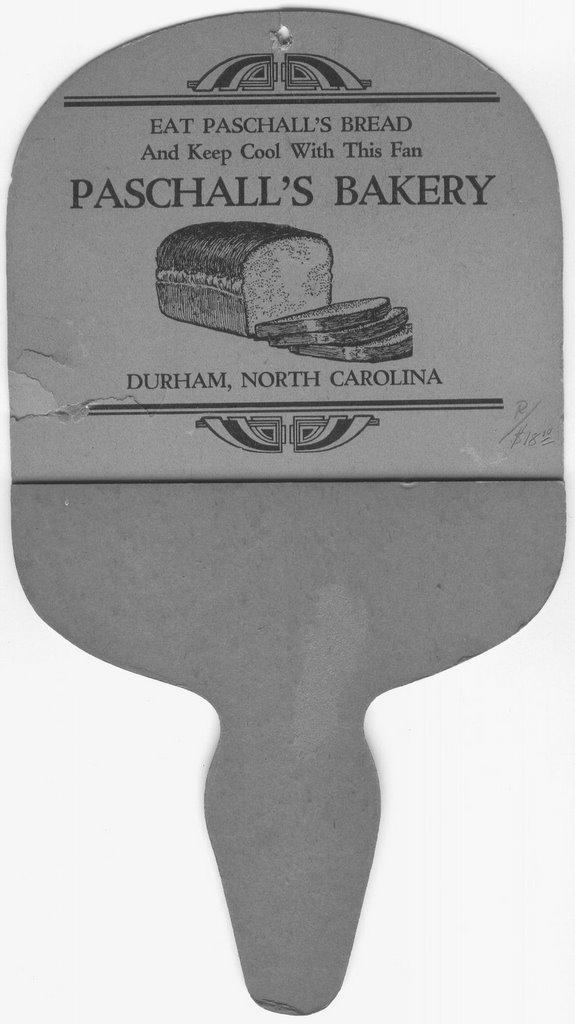 Source

But a stable of delivery trucks along Morgan St. seems to have been commonplace.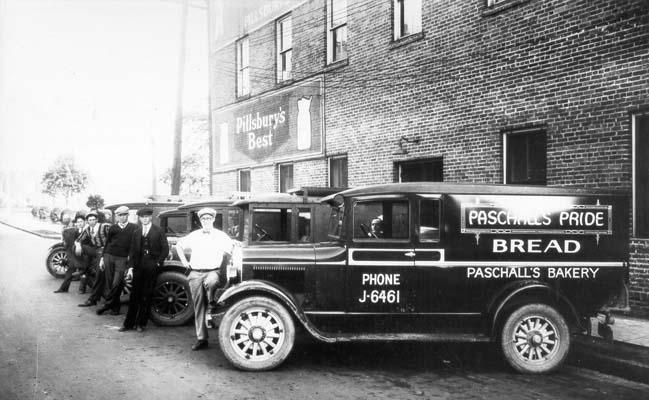 (Courtesy Durham County Library / North Carolina Collection)

Below, a brief look at the side of the bakery in the background as some kids walk to school at Durham High, 1937.



The Paschalls sold their building in 1943 to James Marcellus Mathes (1887-1972). Mathes was a native of Durham and the founder of J. M. Mathes Wholesale Company, a tobacco wholesaler.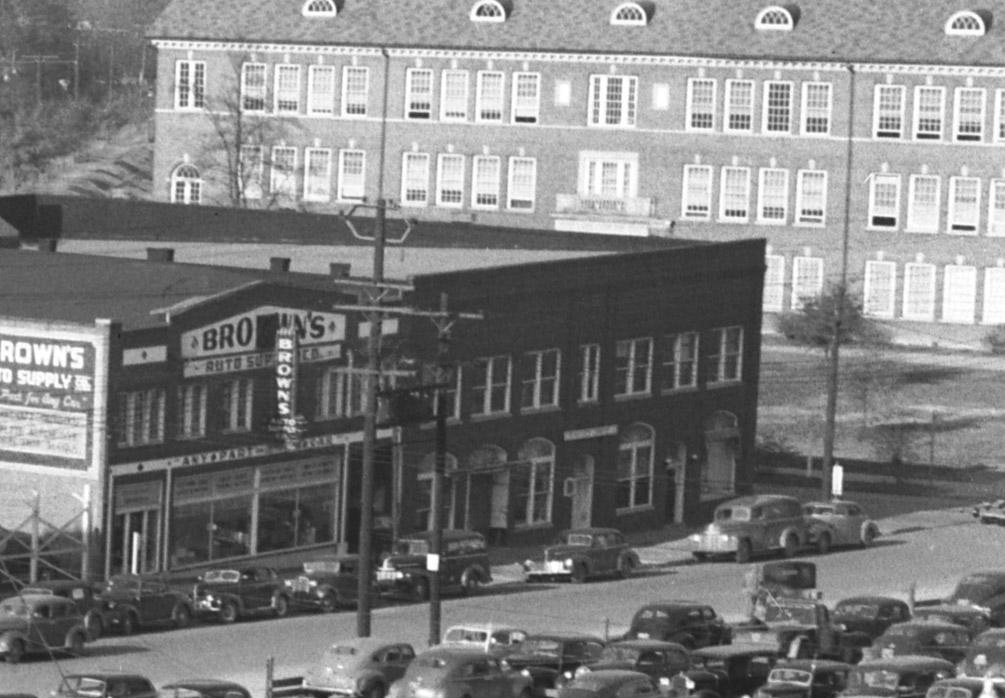 Aerial shot, looking northwest, 1948.
(Courtesy The Herald-Sun Newspaper

But by 1957, it has been supplanted by J.M. Mathes wholesalers, which appears to have sold beverages and cigars, at least.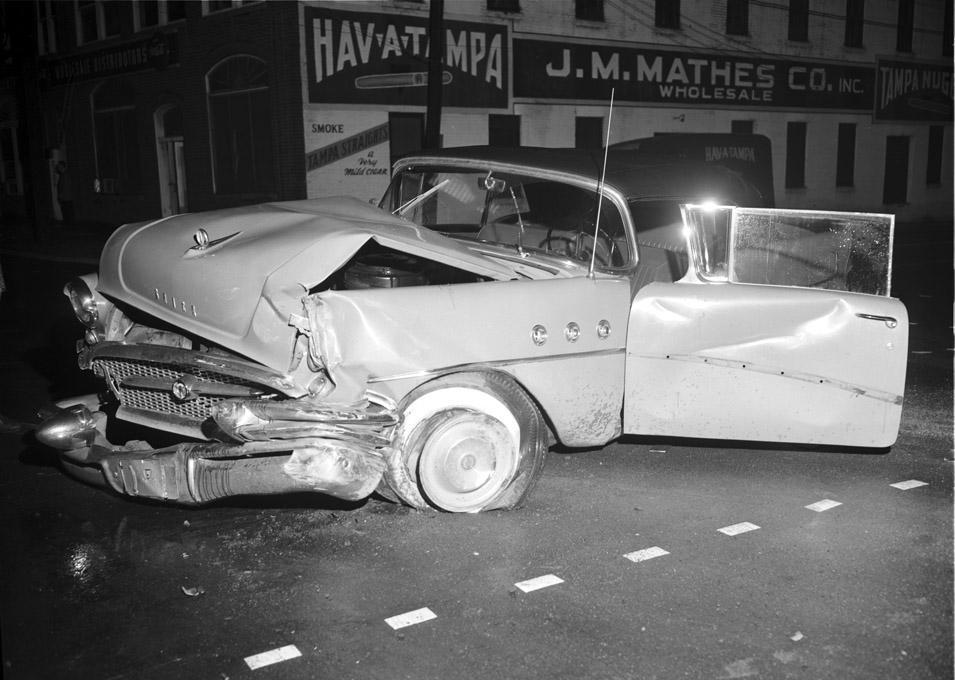 Yes, a car wreck, but the JM Mathes company in the background - looking southwest, 12.05.57.
(Courtesy The Herald-Sun Newspaper

He used the building until his death in 1972. The signage on the building was still present into the 1980s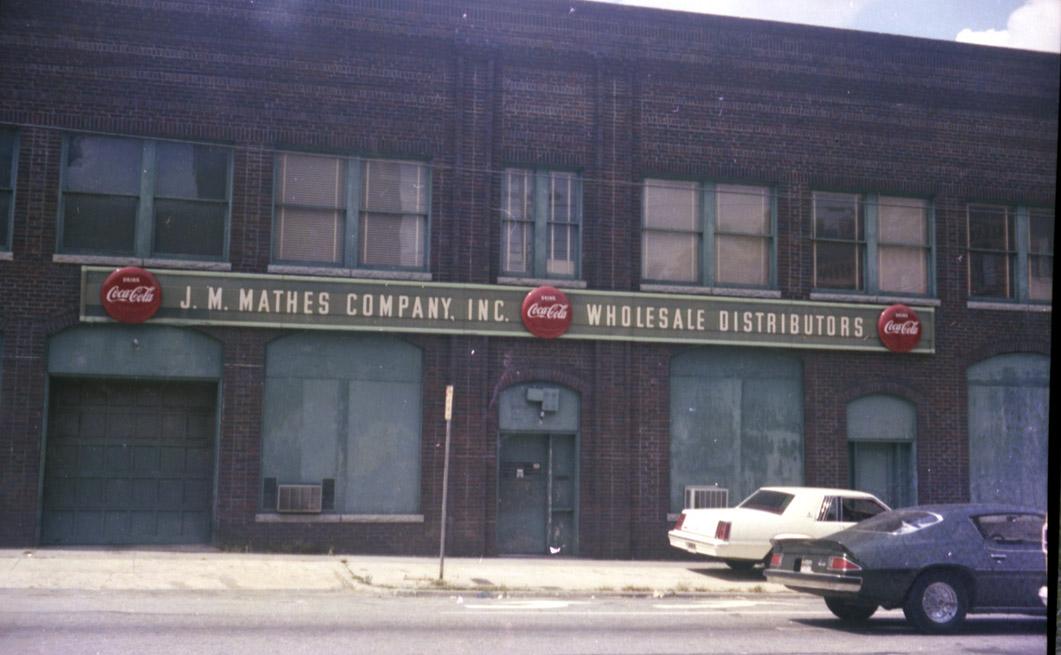 Looking west, 1981.
(Courtesy Robby Delius)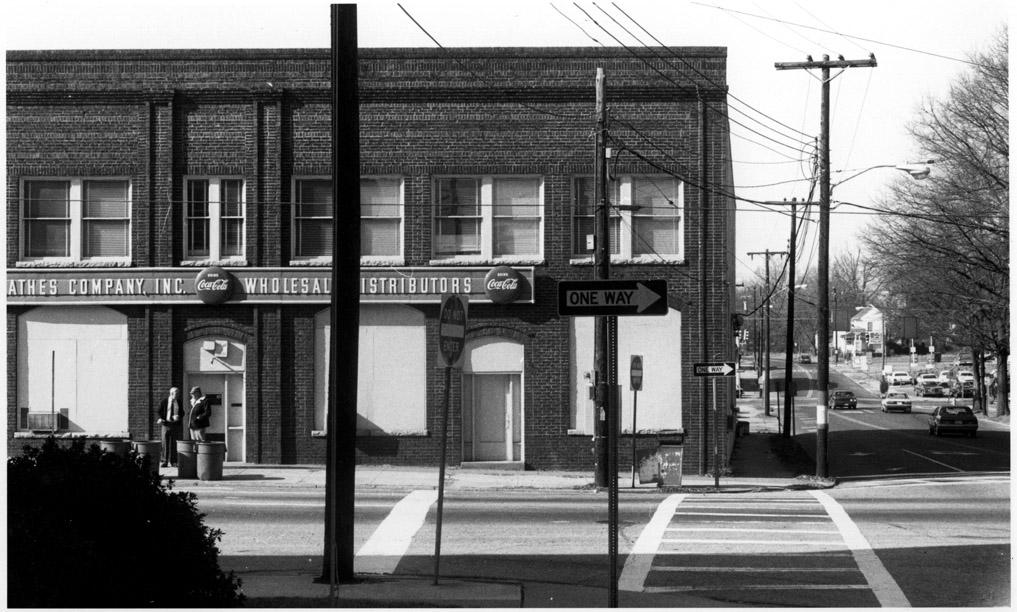 Looking west, ~1985.
(Courtesy Durham County Library / North Carolina Collection)

By the late 1980s, though, the first in a series of ill-fated restaurant ventures would begin here. The first, the Weeping Radish, was actually the most successful - Durham's first brewpub, with impressive beer-making equipment behind glass walls; it was actually a fairly popular place during the late 1980s and early 1990s. I'm assuming that it was their renovation that took off the back of the building, leaving a 'ruin-esque' wall along Morgan St.

Soon, this would become The Place Where Restaurants Go to Die.

Weeping Radish closed, and was followed by Old Heidelberg Village/Charlie Goodnight's.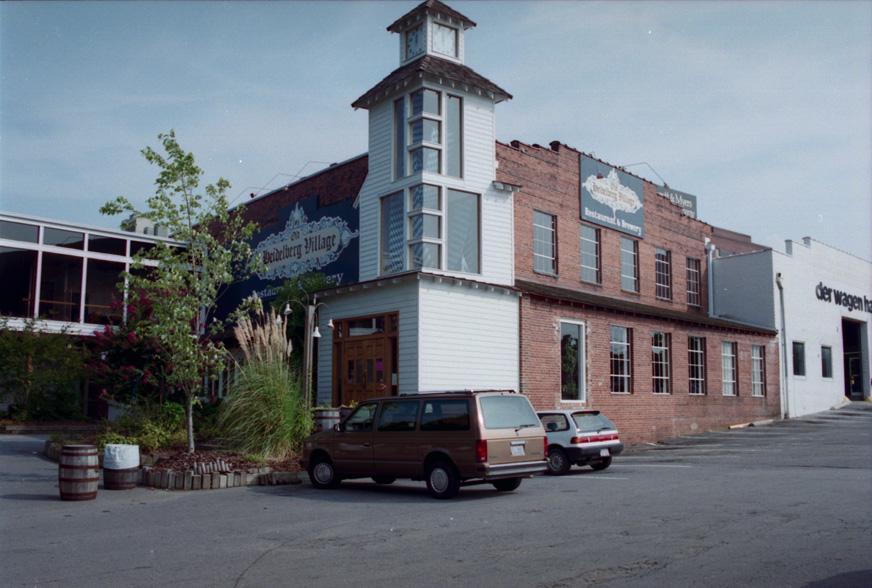 Looking southeast, 08.11.92
(Courtesy The Herald-Sun)

I think Steve and Clark's came next. I seem to remember another restaurant - maybe with Mardi Gras in the name? Yancey's, once successful at City Market in Raleigh, would make a big entrance to Durham in this spot - and lasted for about 3 months. A sign soon went up for "The Playground" - a restaurant that never actually got beyond putting up a sign.

The folks at Maverick Real Estate seem to have had the right idea when they bought the building - avoid restaurants. They've renovated the building for office space, and it appears to still be for lease.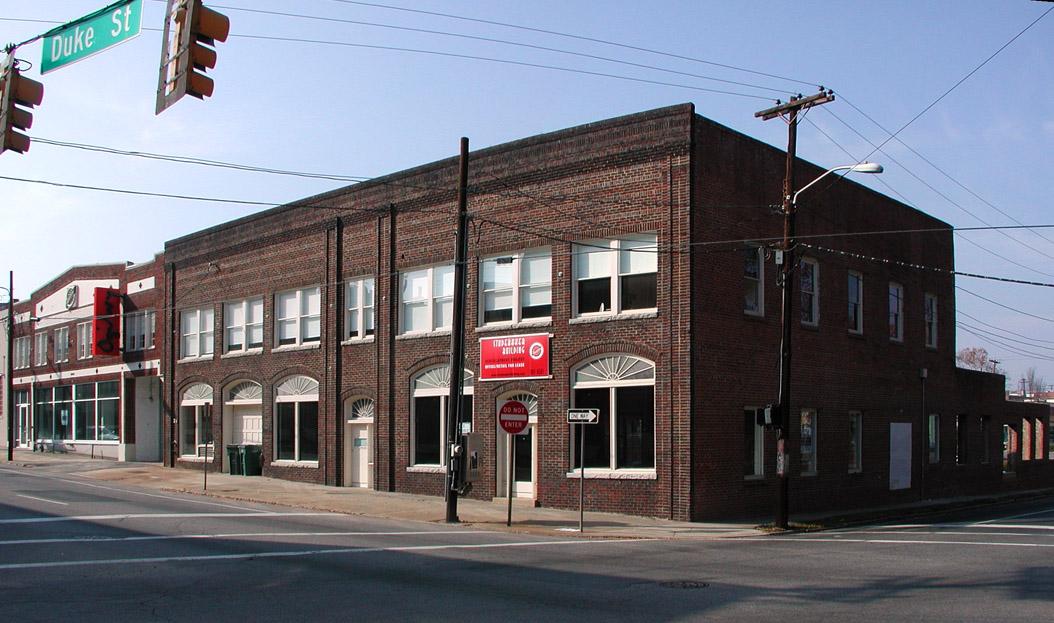 Looking southwest, 12.17.07 (G. Kueber)
This building was heavily damaged by an explosion on April 10, 2019 which destroyed the adjacent Studebaker Building. The remaining building was demolished in its entirety in November 2019.