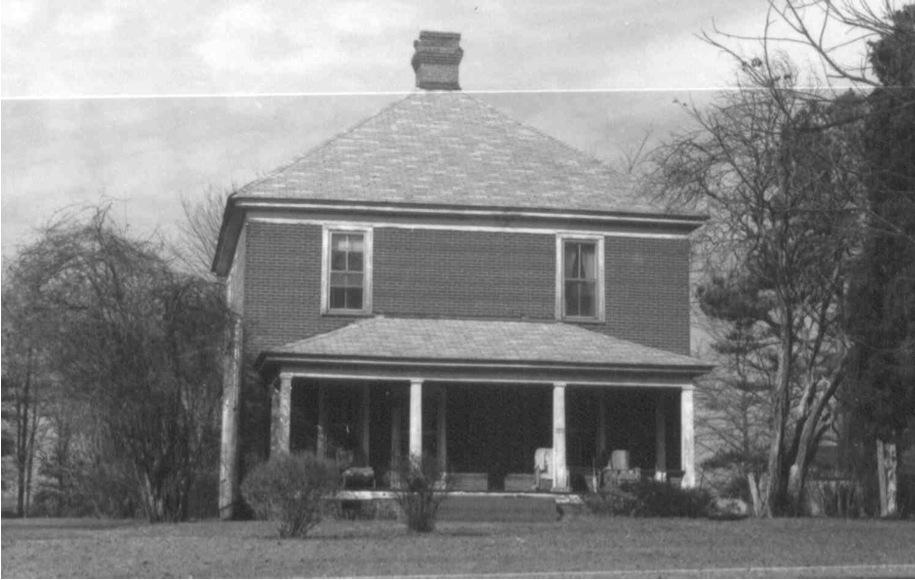 This unusual center chimney house sits on a tract known locally as the Oscar Durham Farm. Deed records show that the property belonged to Oscar Durham in the second decade of the twentieth century. It later passed to W.W. Edwards, Sr., who sold the farm to the present owner, William R. Walker about 1955.
The two-story double-pile residence exhibits a slightly asymmetrical version of the usual three- bay facade, in which the entrance is displaced to the left. The single-leaf door incorporates half- glazing over horizontal panels. Two-over-two, double-hung sash exhibit plain frames. The hipped roof porch is fitted with full-length tapered square columns. The pyramidal roof of the main block is reflected in the high-hipped configuration found on the rear ell. The central brick chimney is elaborately corbelled. The original weatherboard exterior was covered by "Brickette" imitation brick siding.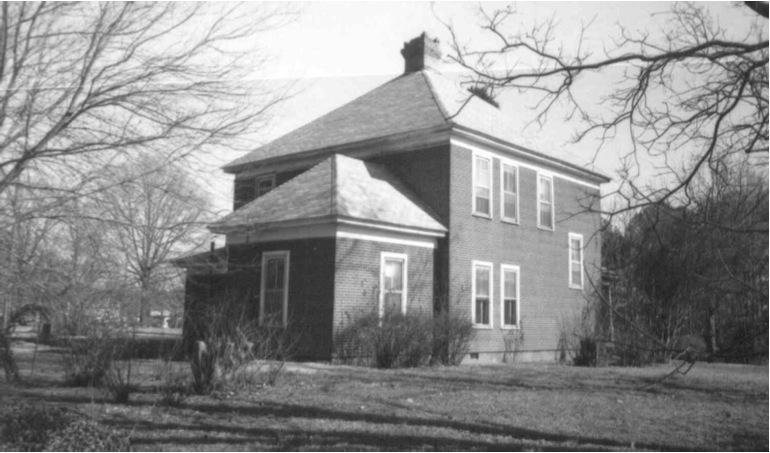 The stairs feature square newels and spindles and an intermediate landing approached by four steps. Its placement along the exterior wall of the side hall accounts for the location of the entrance door. The hall is finished with plaster walls and moulded baseboards, while the ceilings are made up of narrow boards. Ornate Victorian mantels occupy the corner fireplaces characteristic of center chimney houses. Their decoration includes bracket and spindle trim on one example, and heavily moulded brackets on another. Doors exhibit four, five or six panels, set in moulded post and lintel surrounds. Walls of secondary rooms are finished with beaded boards.
A small assortment of outbuildings consist principally of storage shed. While the tract has been engulfed by urbanizing development, it is sufficiently large to give the house a quality of apartness in its well-landscaped setting.