The Boys' Domitory at the National Religious Training School and Chatauqua was built in 1910 as part of the original campus of what would become North Carolina Central University. It was a Greek Revival, brick masonry structure. The original architect is unknown.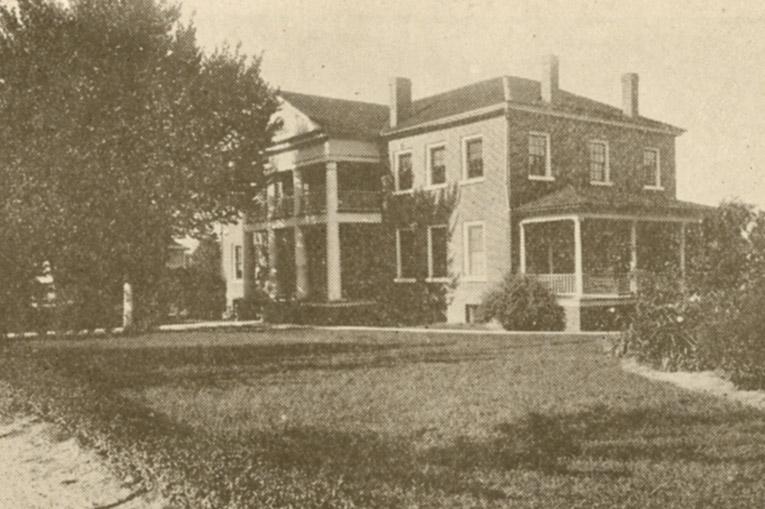 Boys' Dormitory, 1922.
(Courtesy The Herald-Sun Newspaper)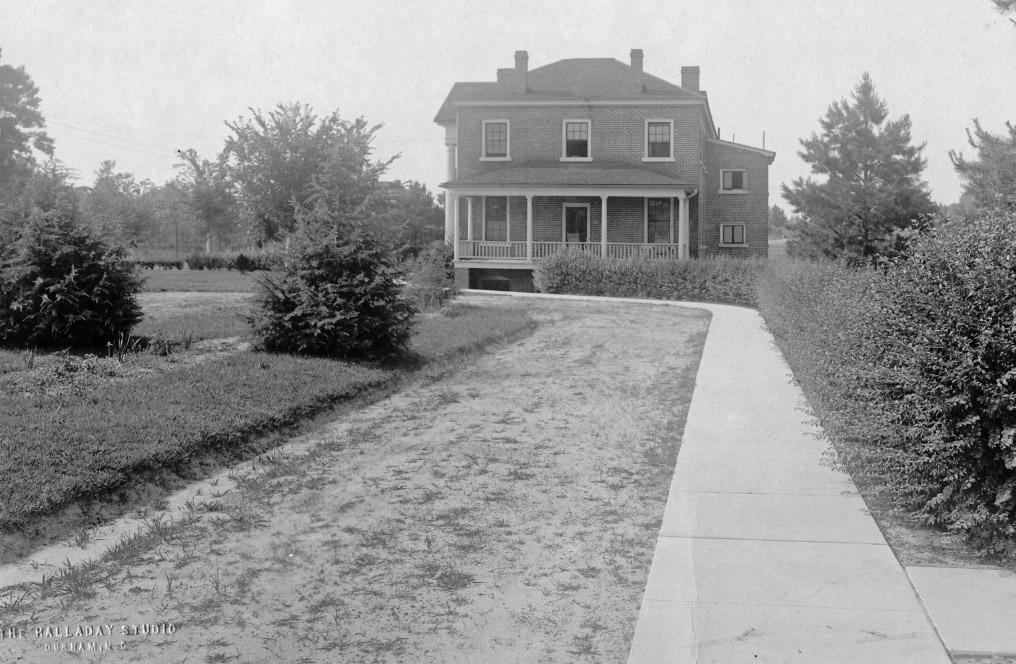 "Men's Dormitory - End View. National Training School, Durham, NC" - 1910s
(Courtesy Sherri Godschalk / veryoldstuff.com)
The inclusion into the UNC system provided the funds to significantly upgrade the facilities on campus, authorized by the General Assembly in 1927. Per NCCU's official history, the support of Governor Angus McClean was an important factor in the appropriation, and the financial support of Benjamin Duke and "contributions of the citizens of Durham" allowed the facilities expansion to move forward.
 Initially, this was done while retaining some of the original structures on campus; notably the Boys' Dormitory, the Auditorium, and the original Girls' Dormitory were retained, while new masonry structures designed by architects Atwood and Nash, replaced the Administration Building and  Dining Hall, and provided a new Gymnasium and Girls' Dormitory.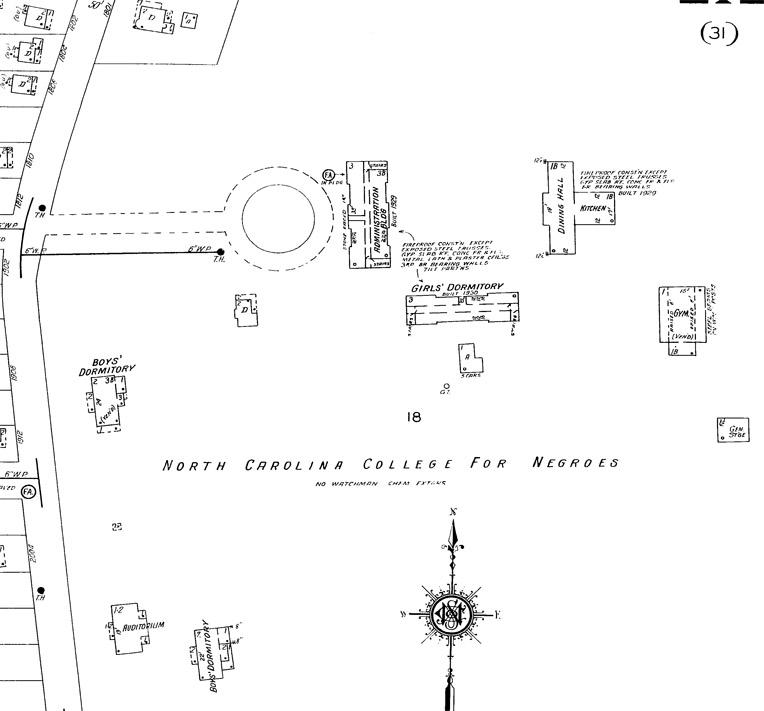 Campus Map - 1937, showing the remaining older structures towards the southwest corner, and a new cluster of structures arrayed around the new circular drive off of Fayetteville Street.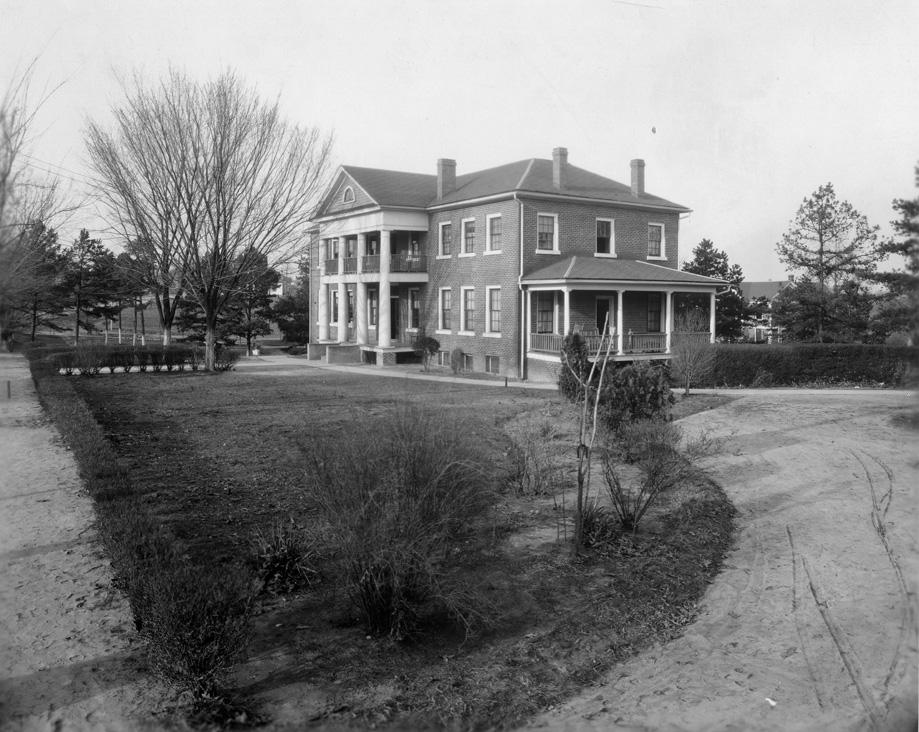 Original Boys' Dormitory, 1930s
The original Boys' Dormitory was demolished in 1937 for the construction of the Science Building.