Year demolished
1960-1965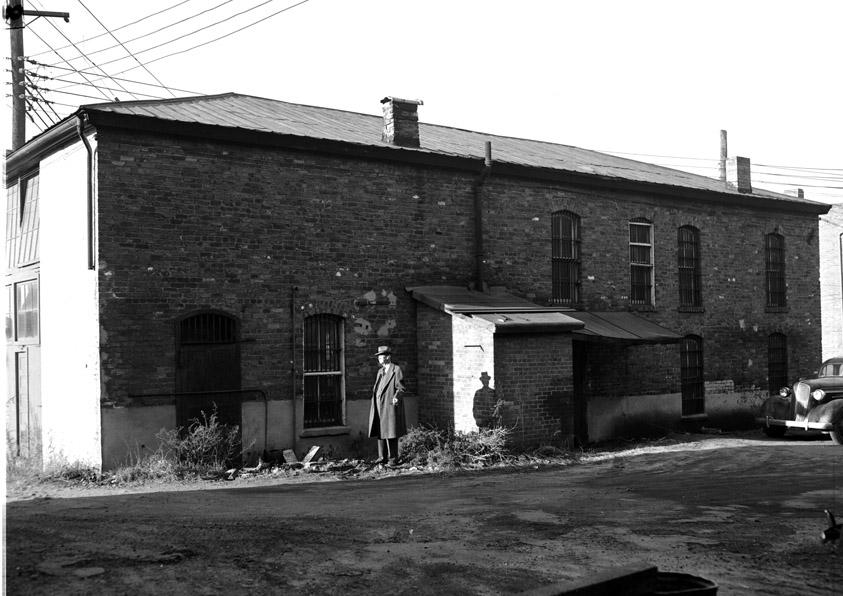 Old Jail, looking south-southeast from behind the buildings in the 100 block of East Main Street.
(Courtesy The Herald-Sun)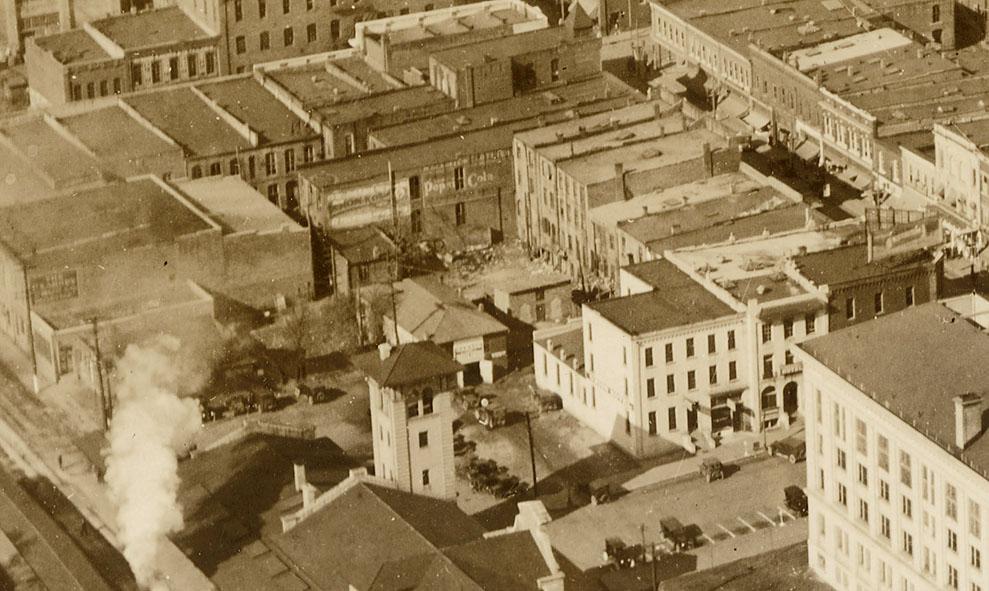 Not the original jail, this jail was built in 1916 out of materials reused from the original jail - which stood just to the south of the first Durham County courthouse. Per George Lougee, this structure was only used briefly before the prisoners and jail were relocated on the top floor of the new courthouse.
The building was being used as an auto repair shop by the 1930s.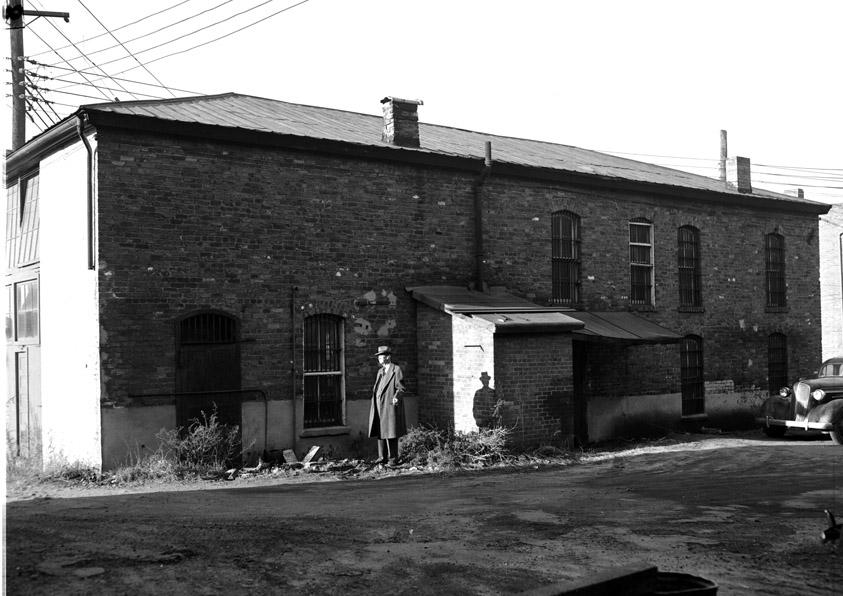 Jail, looking south-southeast from behind the buildings in the 100 block of East Main Street.
(Courtesy The Herald-Sun)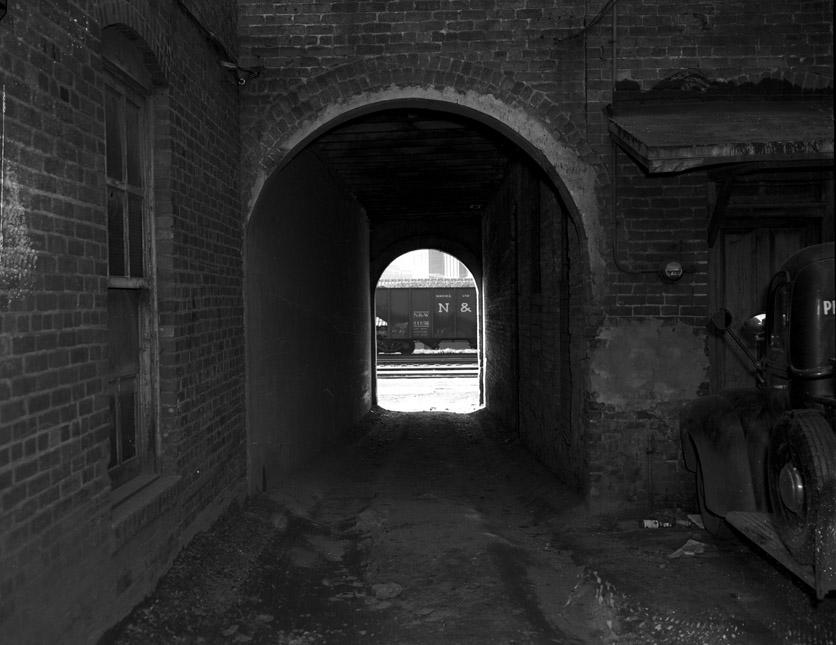 Entryway into the jail.
(Courtesy The Herald-Sun)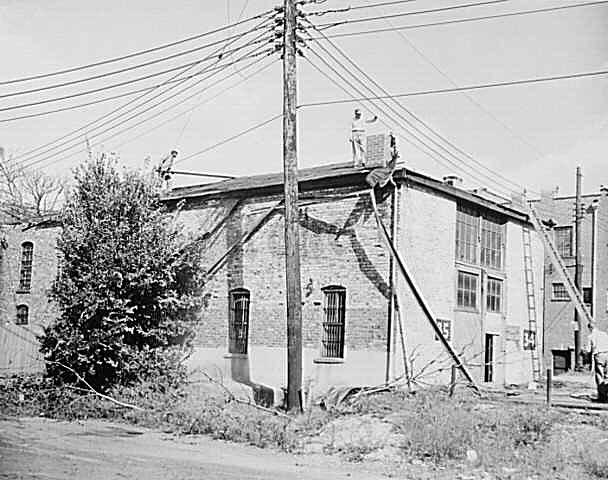 The jail building, 1960s, during preparations for demolition.
(Courtesy Duke Archives)

The South Church St. buildings were torn down somewhere along the way - although photos of this block are so relatively non-existent, I'm not sure when. By 1965, the structures are gone, along with the Young Men's / Young Boy's Shop buildings. The jail is still partly visible at the left edge of the frame.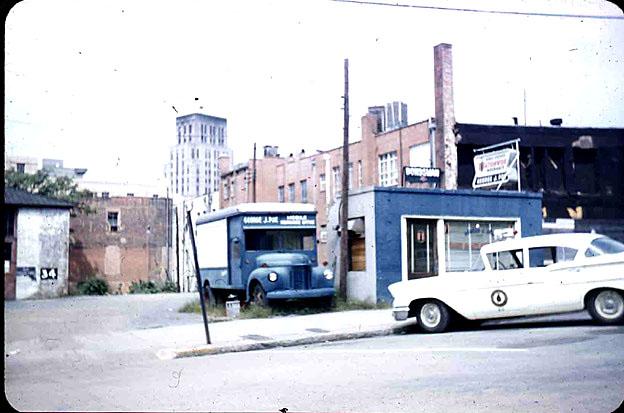 (Courtesy Durham County Library)

After the teardown of Union Station, the new Church St. parking deck took over the real estate formerly occupied by the Church St. buildings and the jail.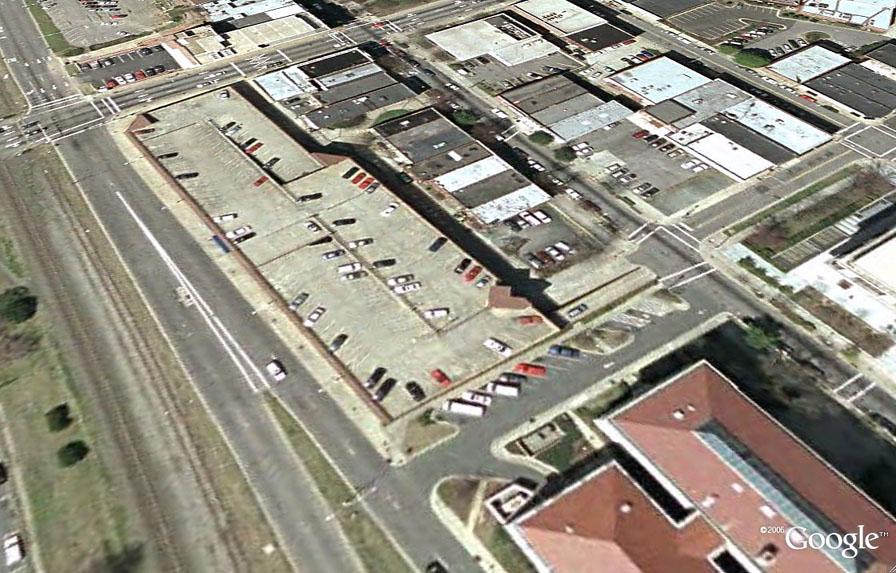 Sort of looking northwest, 2005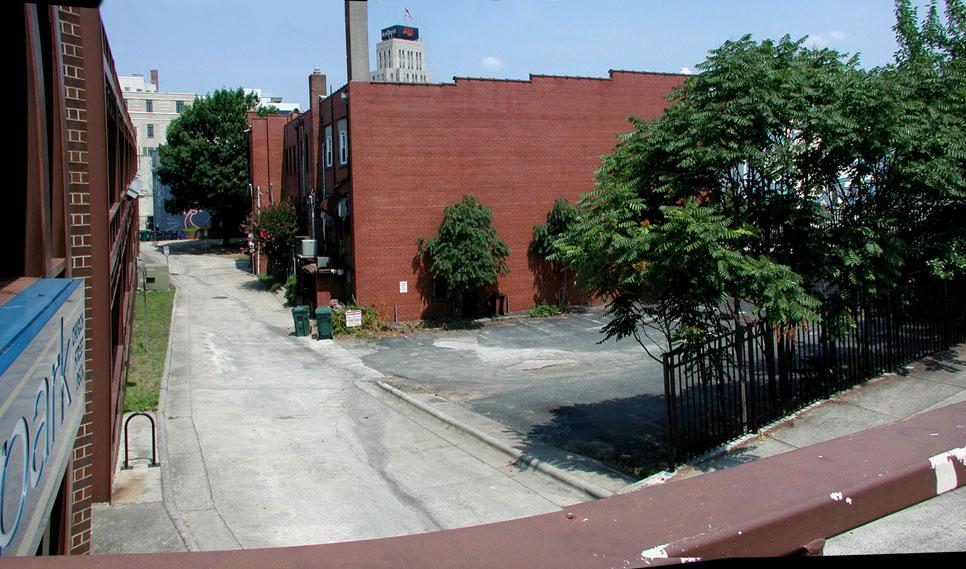 100 S. Church St., 2007